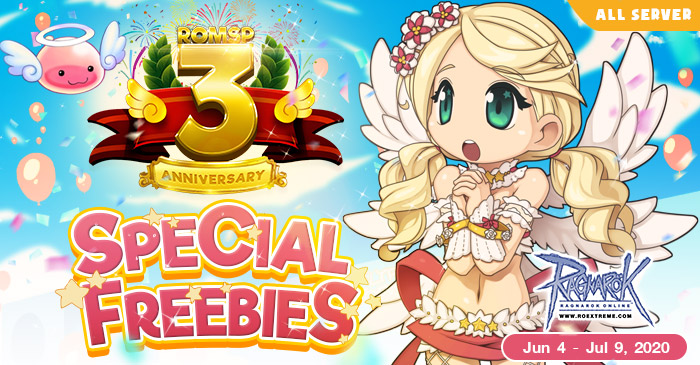 Let's Celebrate 3 Years Anniversary with Ragnarok Online MSP. We have a lot of gifts and the special service that ready to be given during the event!, Starting now until July 9, 2020.

Available for all servers - Valhalla and Yggdrasil


Start: June 4, 2020 (After Maintenance)
End: July 9, 2020 (Before Maintenance)

You can get the item and special service at Npc Mader Sitang, She is standing at Eden Group. (Coordinate 26,20)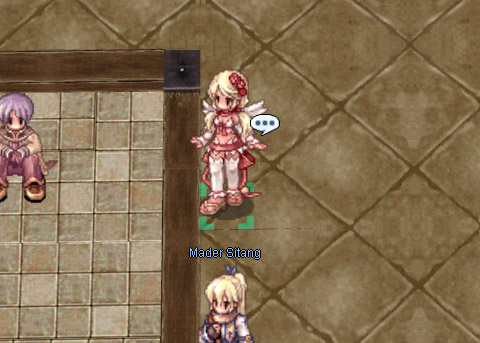 The following is the list of items and services that you can receive during the event.

Get a free gold ring, the ring that made for the celebration.
One character can receive the item only once.
The item is untradeable, can not be placed in storage.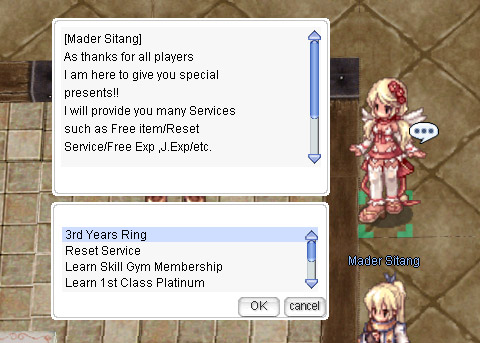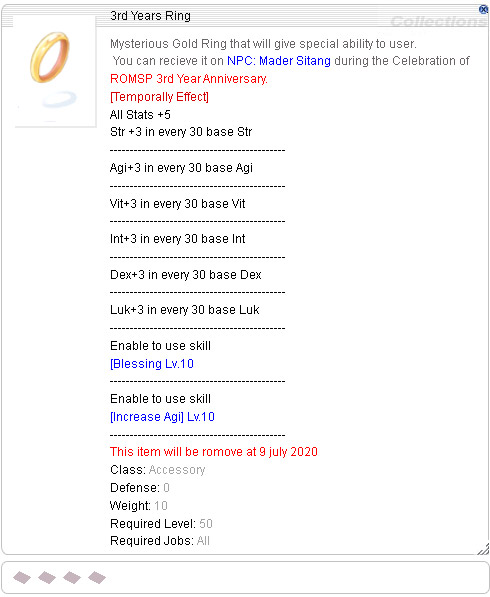 Remark

The item and special effect will be removed On July 9, 2020. (after maintenance)


During the event, you can use the reset skill and reset status service for free.
One character can reset skill/status each for one time
Before using the service, please check your weight. (It's must be not over than 1,000)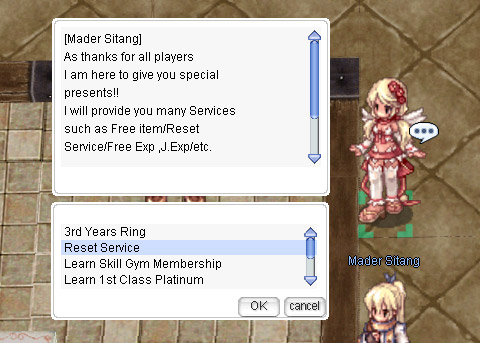 One character can use the service only once.
The players that have Lv.10 Max Weight Skill can not use the service.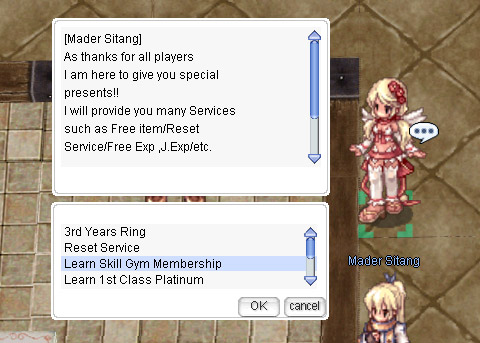 Learning 1st Class Skill instantly without quest required.
One character can learn each platinum skill one time. (According to the job)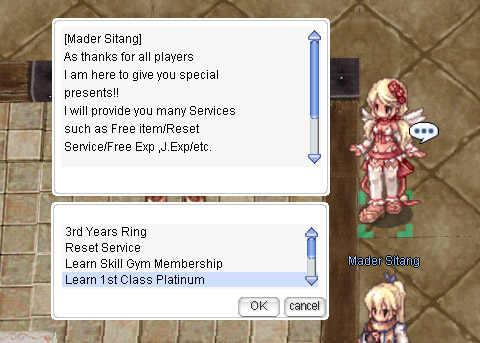 Get Base EXP 500,000 and Job EXP 250,000 every day during the event.
Tips: Field Manual and Job Manual can be used to earn more EXP.
One character can get the exp once per day.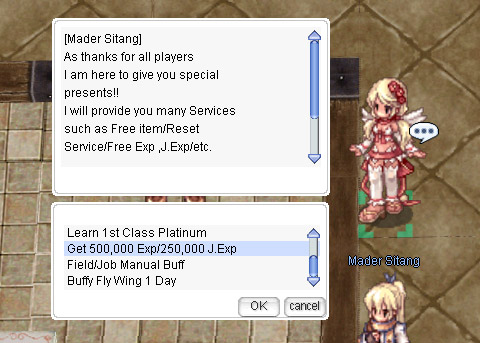 Get free buff that Increases Base EXP 20% and Job EXP 25%.
You can receive a buff unlimited time during the event.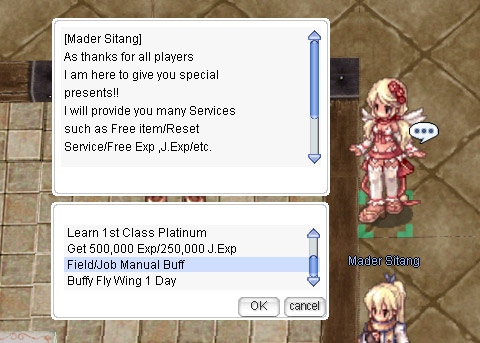 Get free Buffet Fly Wing 1 day every day during the event.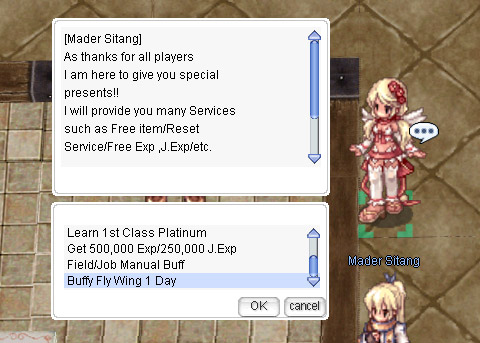 Let's a the part of grand sports day event!
and win many precious rewards.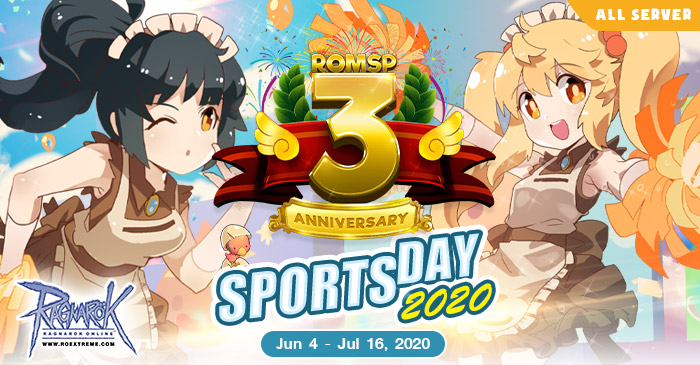 Find out more: Click!
------------------------------------------------------------------
▪ Ragnarok Website :: https://roextreme.com/msp
▪ Download the game :: https://exe.in.th/msp-client-download
▪ Forums :: https://prontera.net/
▪ RO MSP Community :: https://tinyurl.com/ROMSPOfficialComm