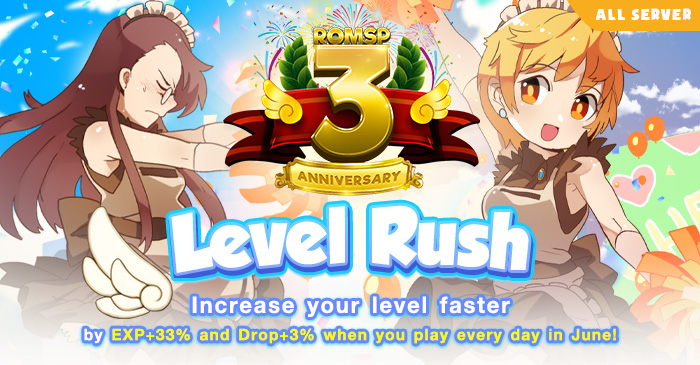 Calling all citizens of Midgard!
For celebration, our 3rd Anniversary, Increase your level faster when you play every day in June! What are you waiting for? Login now and happy gaming to everyone!

Server: Yggdrasil and Valhalla





Remark:
*The use of Field Manual and Job Manual during this event will boost up the EXP earn.
Calculated from both item's usage and multiply from the EXP event.

**VIP Member will also earn EXP up by 10% when receiving Buff from NPC
(More info: https://roextreme.com/msp/news/introducing-the-vip-system)
And get more fun when you leveling on the weekend.
EXP + 55% , Death - 55%, Drop + 5%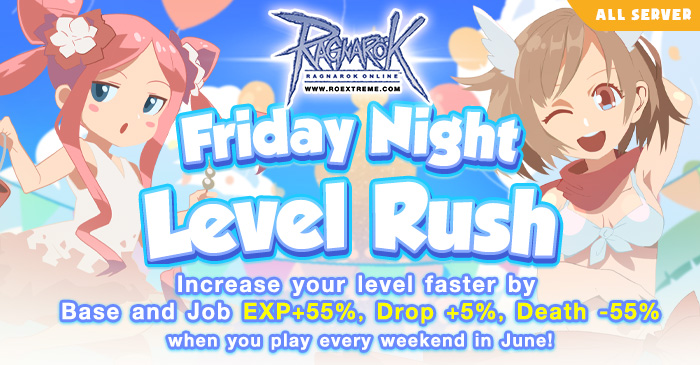 Find out more: Click!
------------------------------------------------------------------
▪ Ragnarok Website :: https://roextreme.com/msp
▪ Download the game :: https://exe.in.th/msp-client-download
▪ Forums :: https://prontera.net/
▪ RO MSP Community :: https://tinyurl.com/ROMSPOfficialComm