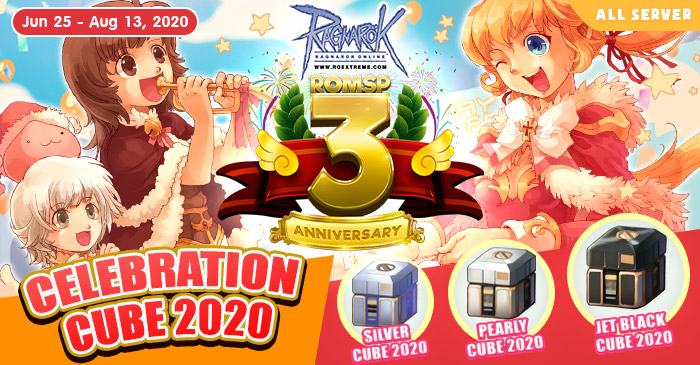 Introducing the special item made for Celebrate 3 Years Anniversary Ragnarok Online MSP "Silver Cube 2020" the High-Tech Cube that contained many precious items inside and our special event get free "Jet Black Cube 1 ea" when you have opened the Silver Cube 2020 for 500 times. Available now at Kafra Shop (500 KP per piece)

Available for all servers - Valhalla and Yggdrasil


Start: June 25, 2020 (After Maintenance)
End: August 13, 2020 (Before Maintenance)

There are three types of Cube as follows. (All of them are tradable)
Silver Cube: You can purchase from Kafra Shop (500 KP per piece)
Pearly Cube: Have a chance to receive from Silver Cube.
Jet Back Cube: Collect the Sexy Gachapon that obtained from Silver Cube to exchange.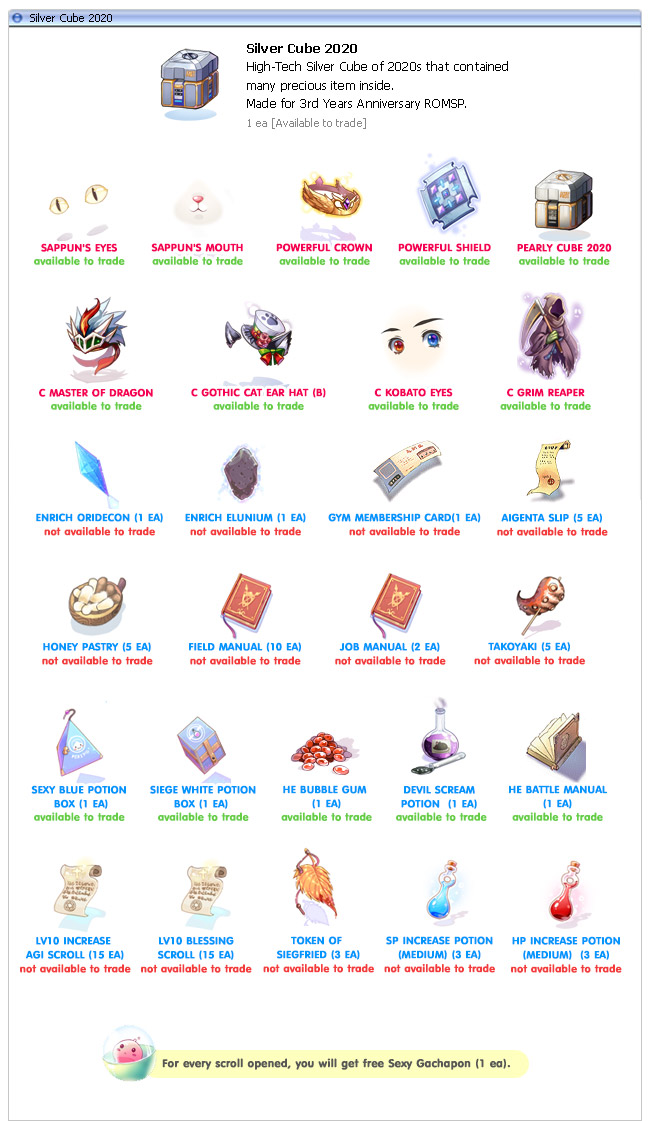 Click to show item preview







---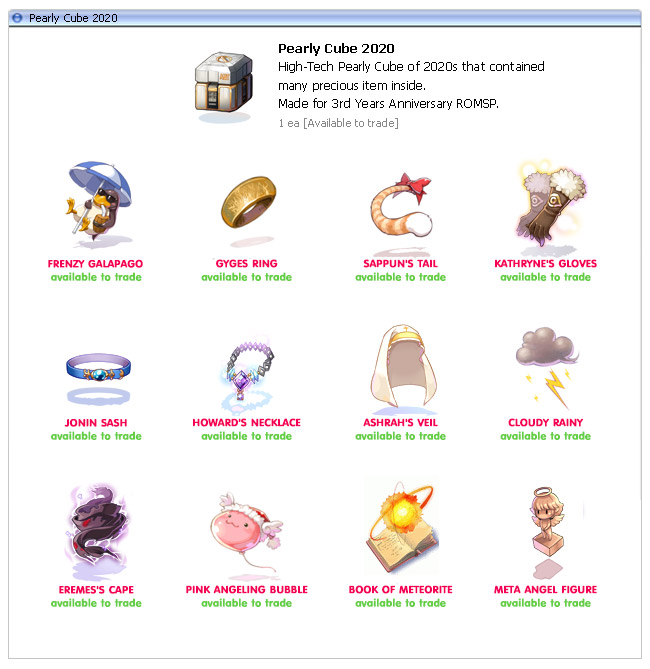 Click to show item preview








---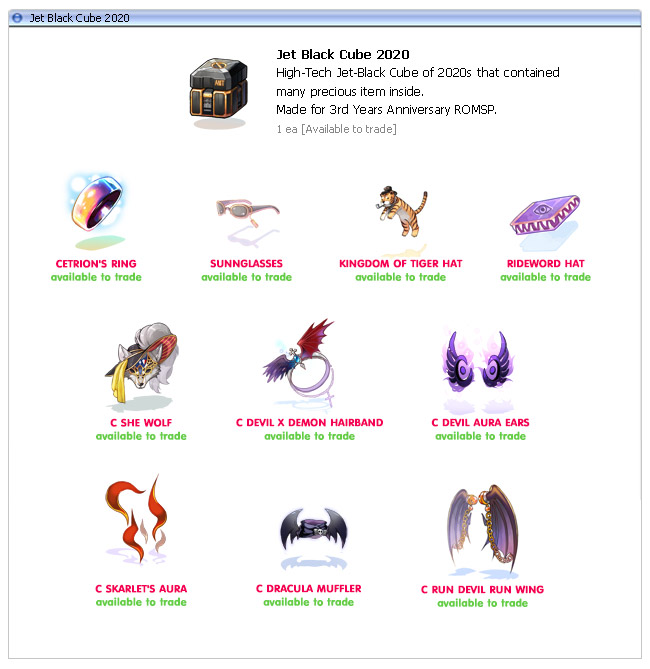 Click to show item preview









---
You can buy the Silver Cube 2020 at Kafra Shop. (500 KP per piece)
Every time that Silver Cube 2020 has been opened, you will get Sexy Gachapon 1 ea.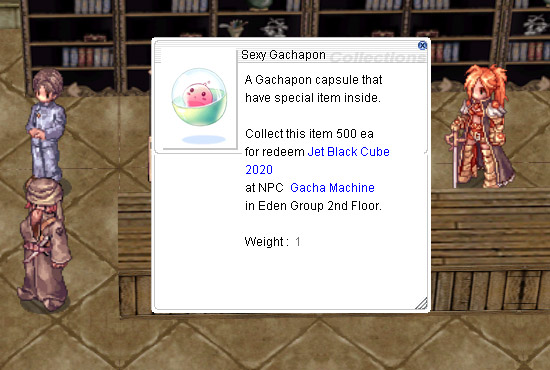 Sexy Gachapon is available to trade, can be vending, and can be placed to storage.

Warning
Please check your weight and character storage
before opening the cube to preventing any loss.
We suggest your weight must be not over than 50%
and your storage is enough for keeping the item.
Sexy Gachapon 500 ea

can be exchanged to Jet Black Cube 2020 1 ea.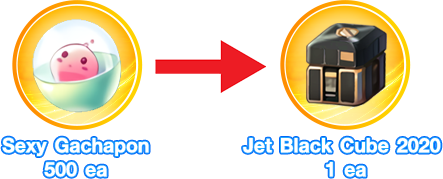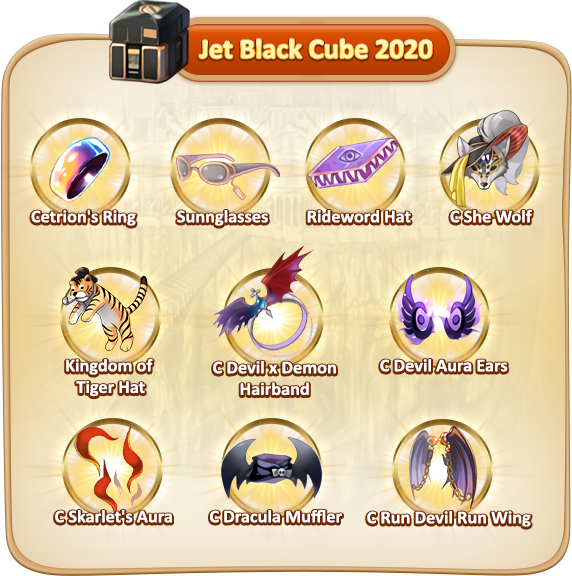 You can exchange Jet Black Cube 2020 at NPC Gachapon Machine. (Eden Group 19,35)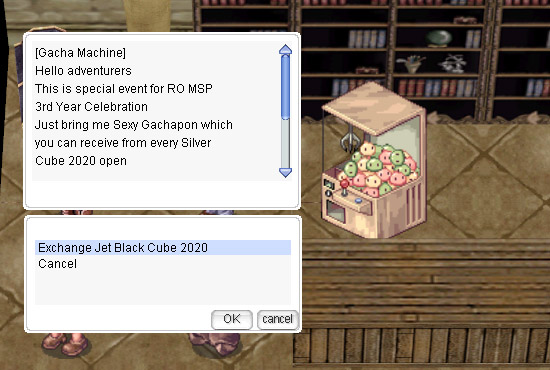 There is no limitation for the number of times you can collect the Sexy Gachapon and exchange it to Jet Black Cube during the event.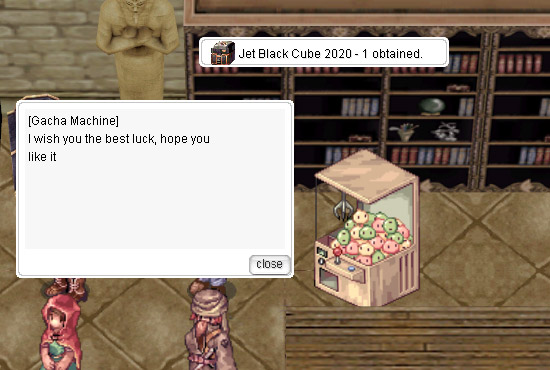 ------------------------------------------------------------------
▪ Ragnarok Website :: https://roextreme.com/msp
▪ Download the game :: https://exe.in.th/msp-client-download
▪ Forums :: https://prontera.net/
▪ RO MSP Community :: https://tinyurl.com/ROMSPOfficialComm