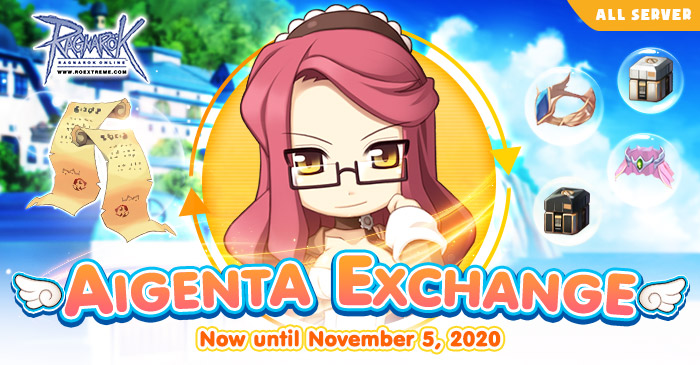 Have you ever received something awesome 'cause of a ticket? It's back! Collect and use your Aigenta Receipts to redeem great items from the Aigenta Officer!

Available for all servers - Valhalla and Yggdrasil

Important Note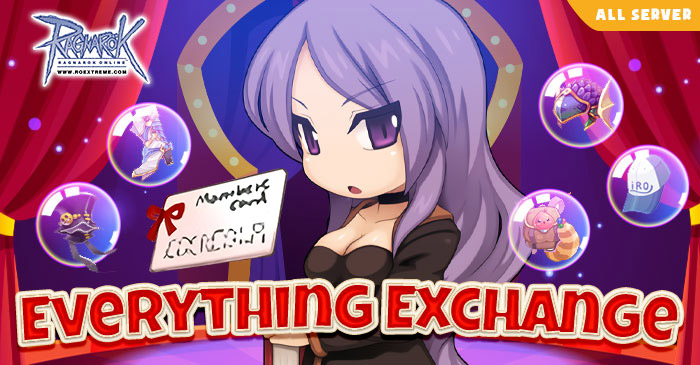 The item for exchange in all categories will available until November 5, 2020
please exchange your wanted item before the event end.
After that, we will use the everything exchange system instead.

Start: Aug 6, 2020 (After Maintenance)
End: November 5, 2020 (Before Maintenance)
You can collect the receipts and exchange it to NPC Aigenta found in all major cities:
Alberta (127, 70) / Morocc (128, 82) / Prontera (144, 107) / Geffen (109, 67)

Al de Baran

(135, 109)
The Aigenta Receipt can be obtained from Scrolls / Kafra Treasure Box / Daily Login

Collect now and get these awesome items!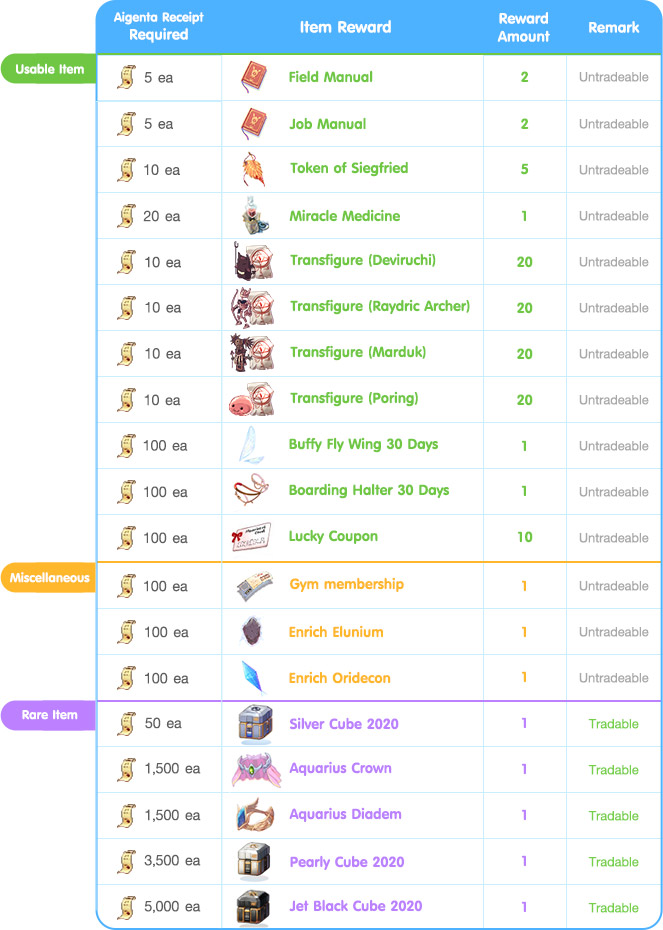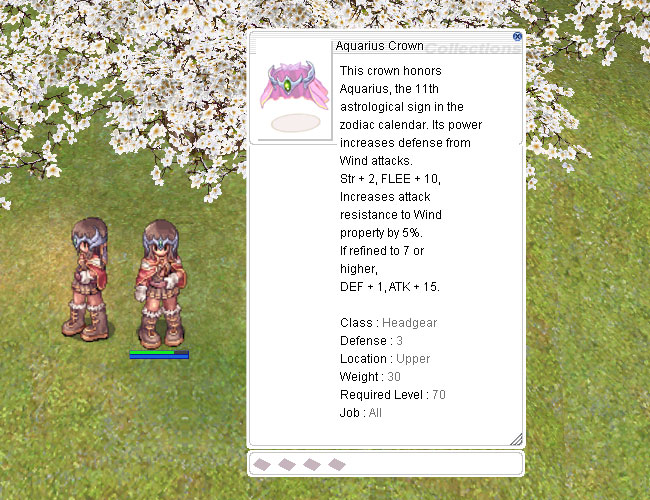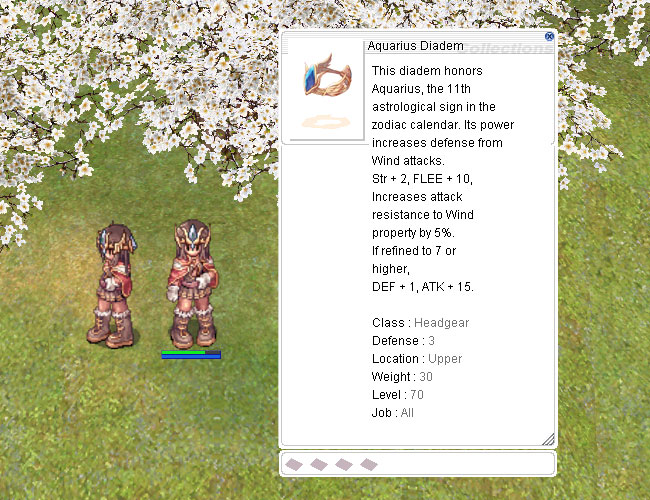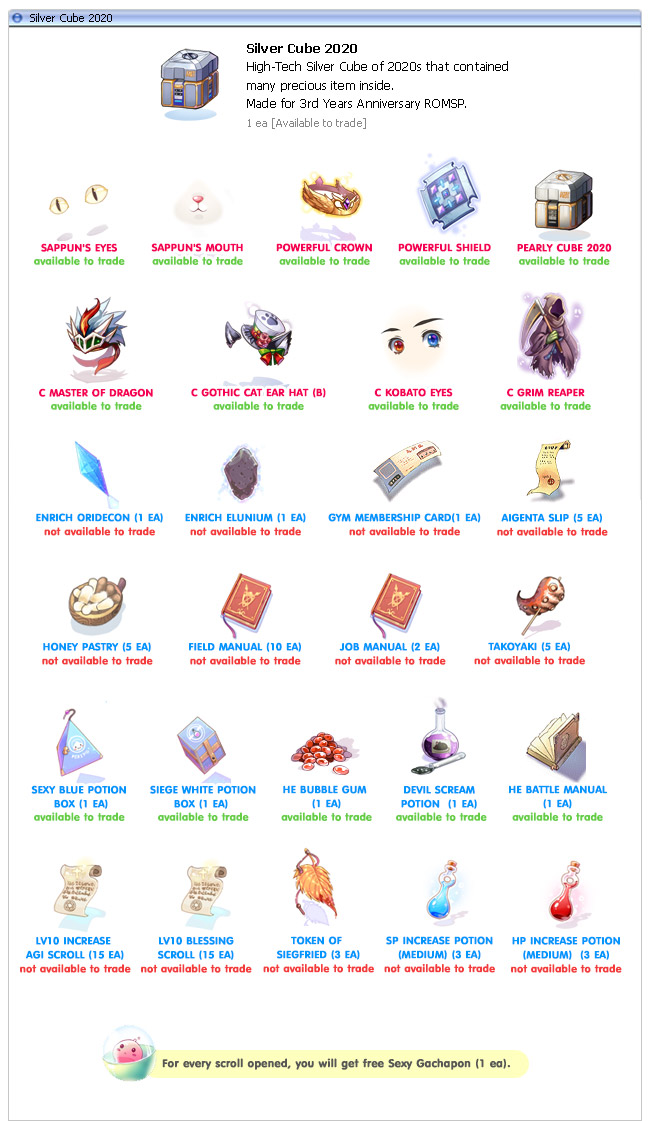 Click to show item preview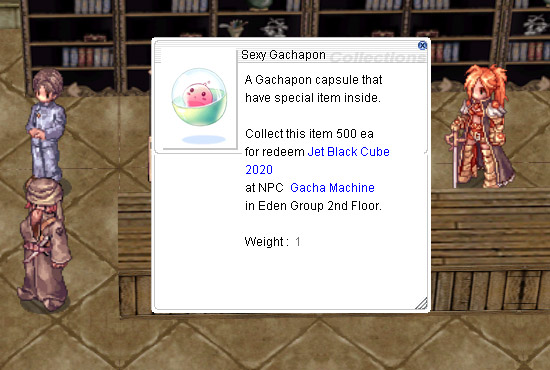 Sexy Gachapon 500 ea can be exchanged to Jet Black Cube 2020 1 ea.
You can exchange at NPC Gachapon Machine. (Eden Group 19,35)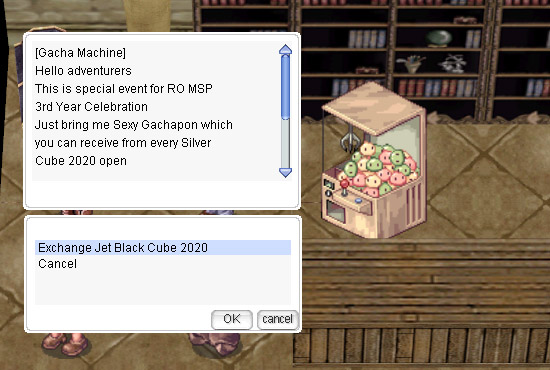 Warning
Please check your weight and character storage
before opening the cube to preventing any loss.
We suggest your weight must be not over than 50%
and your storage is enough for keeping the item.
---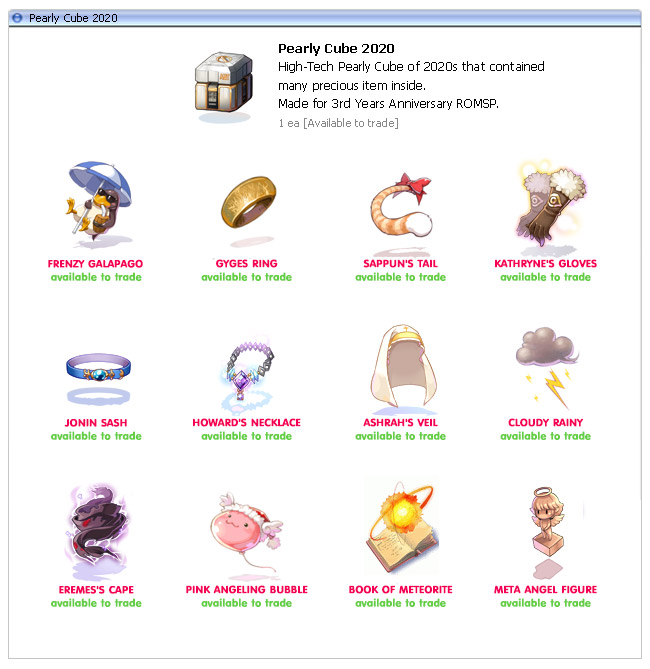 Click to show item preview








---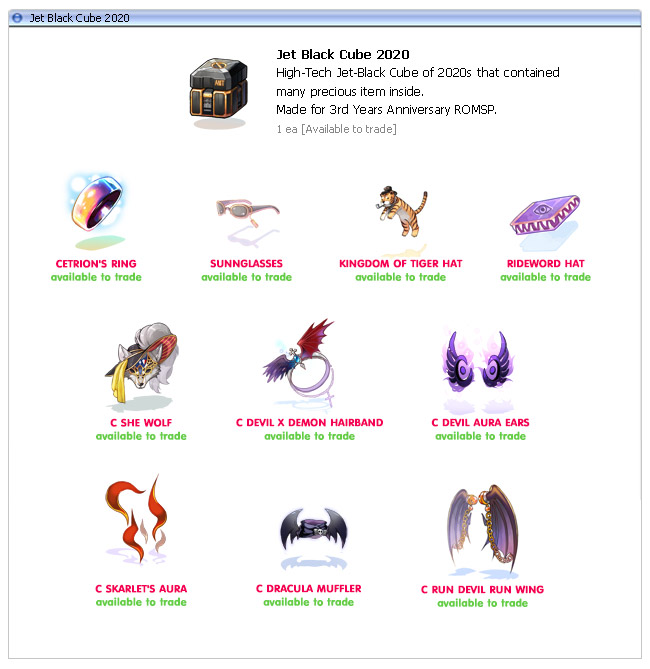 Click to show item preview









Don't forget to collect your Aigenta Receipts now and redeem your rewards!
------------------------------------------------------------------
▪ Ragnarok Website :: https://roextreme.com/msp
▪ Download the game :: https://exe.in.th/msp-client-download
▪ Forums :: https://prontera.net/
▪ RO MSP Community :: https://tinyurl.com/ROMSPOfficialComm