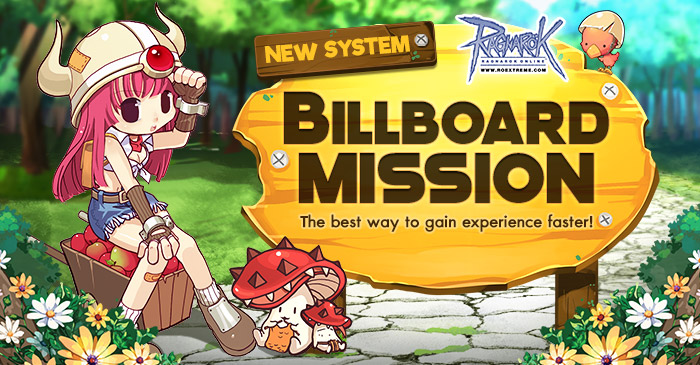 New System Updated! Introducing the Billboard Mission.
We give you more ways to leveling by receiving missions from the Billboard in each town. The best way to gain experience faster! Also, you can do the mission all day every day! So why wait? Go get the mission now!

Available for all servers - Valhalla and Yggdrasil

This system is initiated to provide more ways of leveling. You can receive missions from the Billboards in different towns which levels of missions are ranging from level 1-99.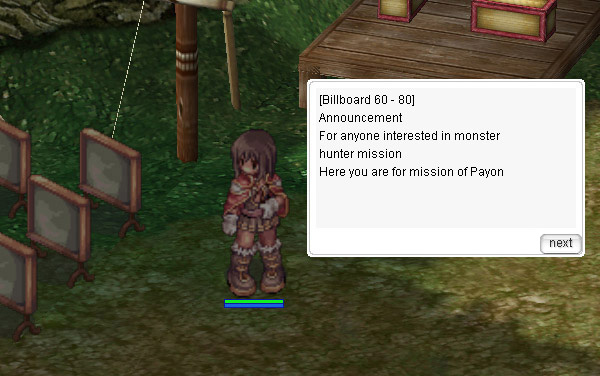 Each Billboard has a different mission to eliminate different monsters, which divided according to the level of character.
You can both pick up one mission or multiple missions at once.
If you finished the mission, you can return to the Billboards to pick up the same mission again.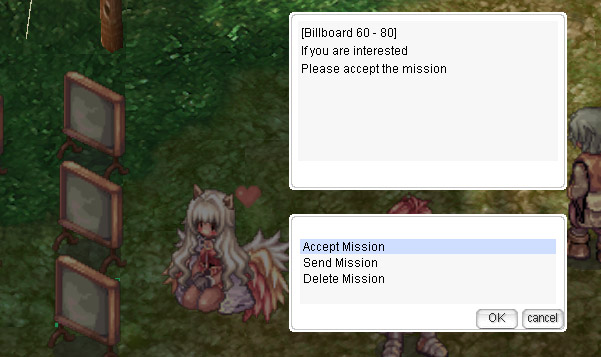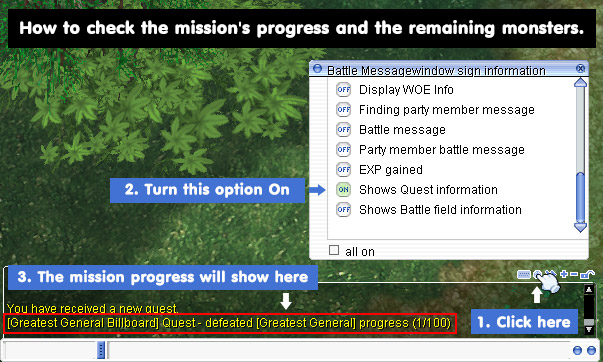 Tips: Kills from party members increases yours count if you can see the kill on your screen.

When finished, return to the town's Billboards and send the mission to receive EXP and JOB EXP as the reward.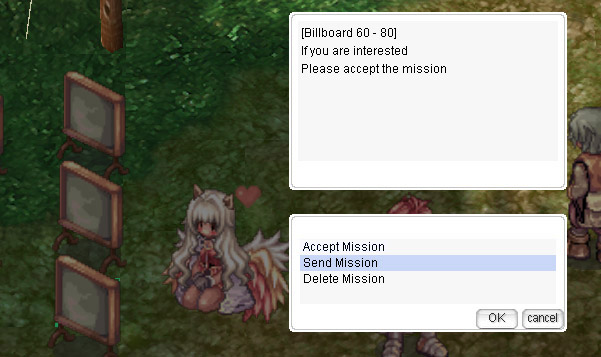 Tips: Using the EXP booster item or finished mission
during the EXP boost's event, will make you earn more EXP.

VIP accounts will earn EXP up by 30% from normally EXP when finished the mission.
VIP accounts can choose whether to receive only EXP or JOB EXP or can choose to receive both.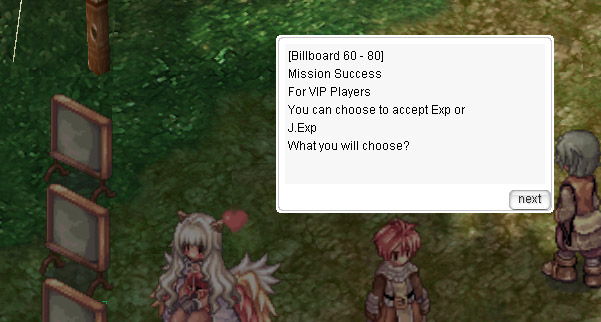 If you choose to receive either EXP or Job EXP. You will receive the twice amount of experience from the regular rate.

Example: For normal rate, after finished the mission, you will earn 50,000 EXP with 20,000 JOB EXP. But if you choose to receive only EXP, you will earn 100,000 EXP for the reward.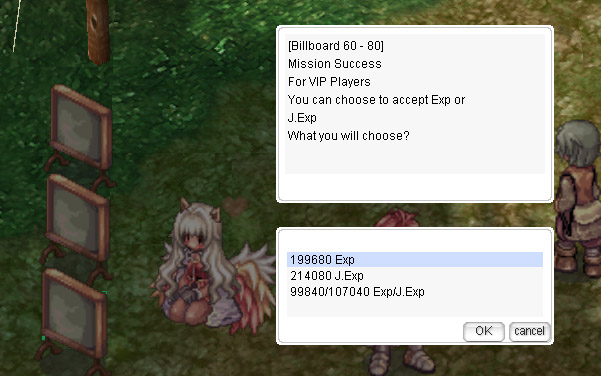 You can see the detail about the mission and reward from the table below.

Mission will require the player to hunt 100 of a specific monster
found in the town's surrounding fields or dungeons.
Remark :: Experience and conditions may have changed in the future.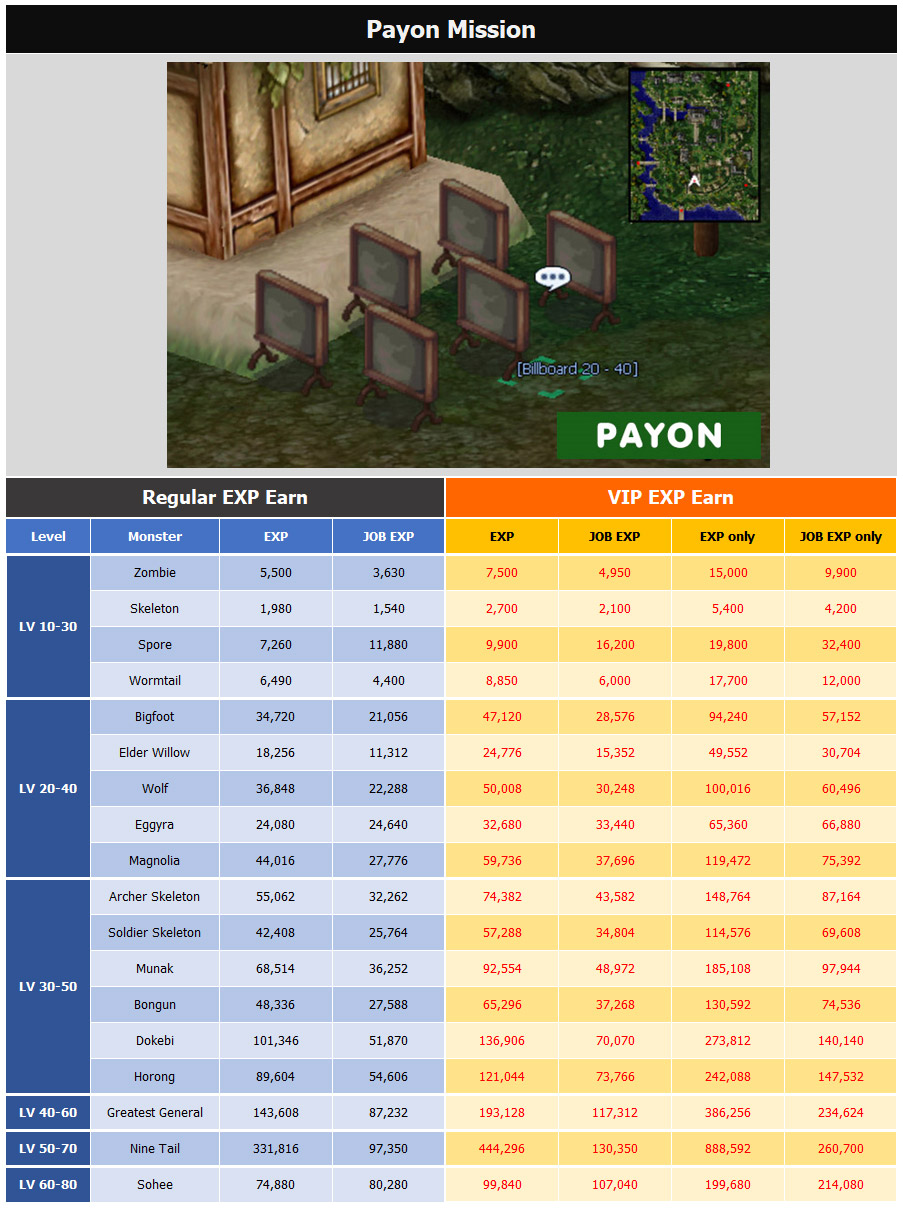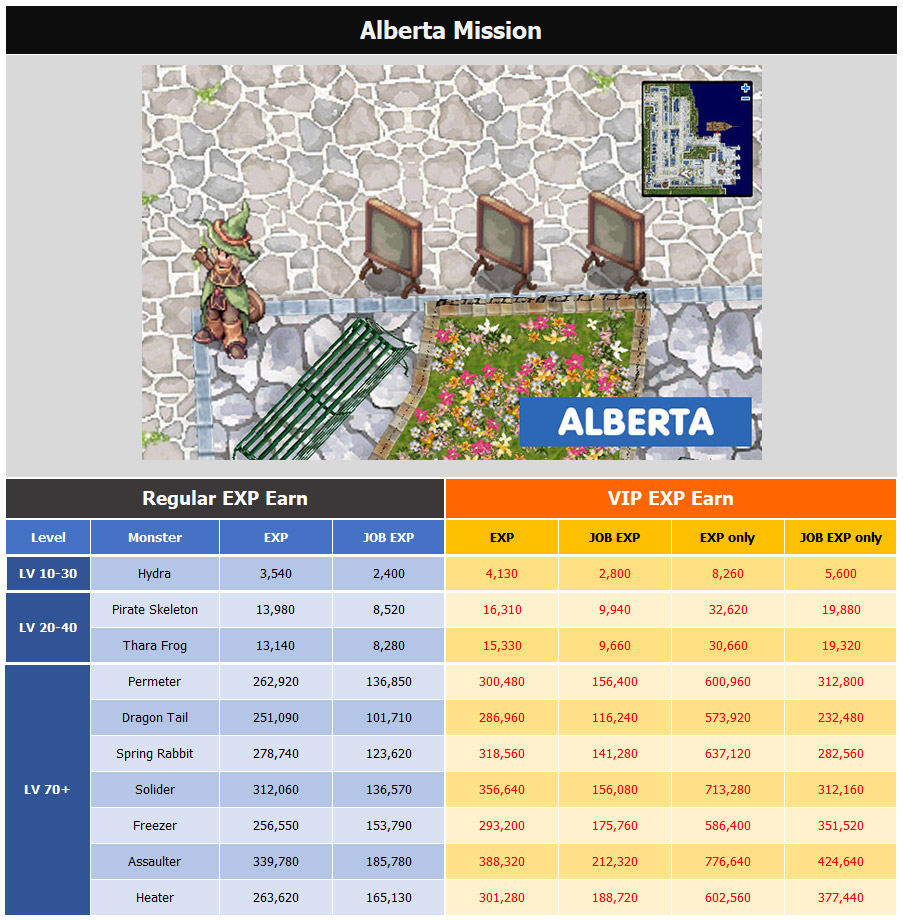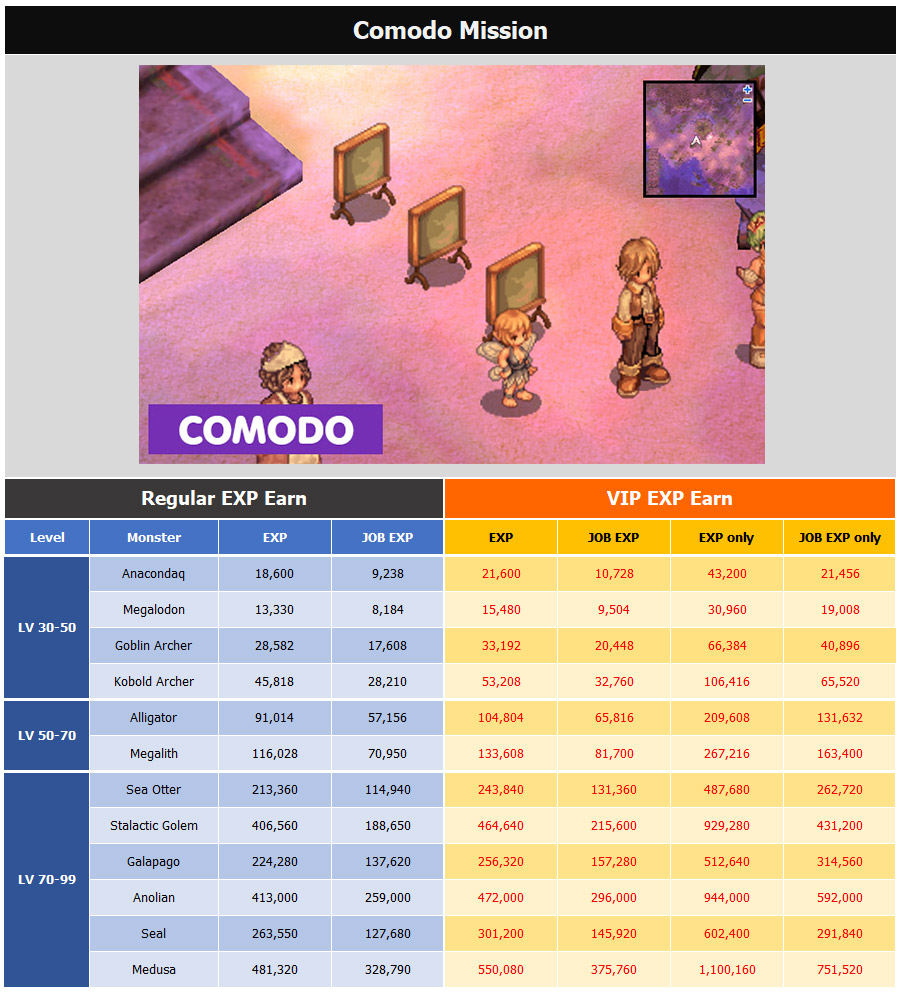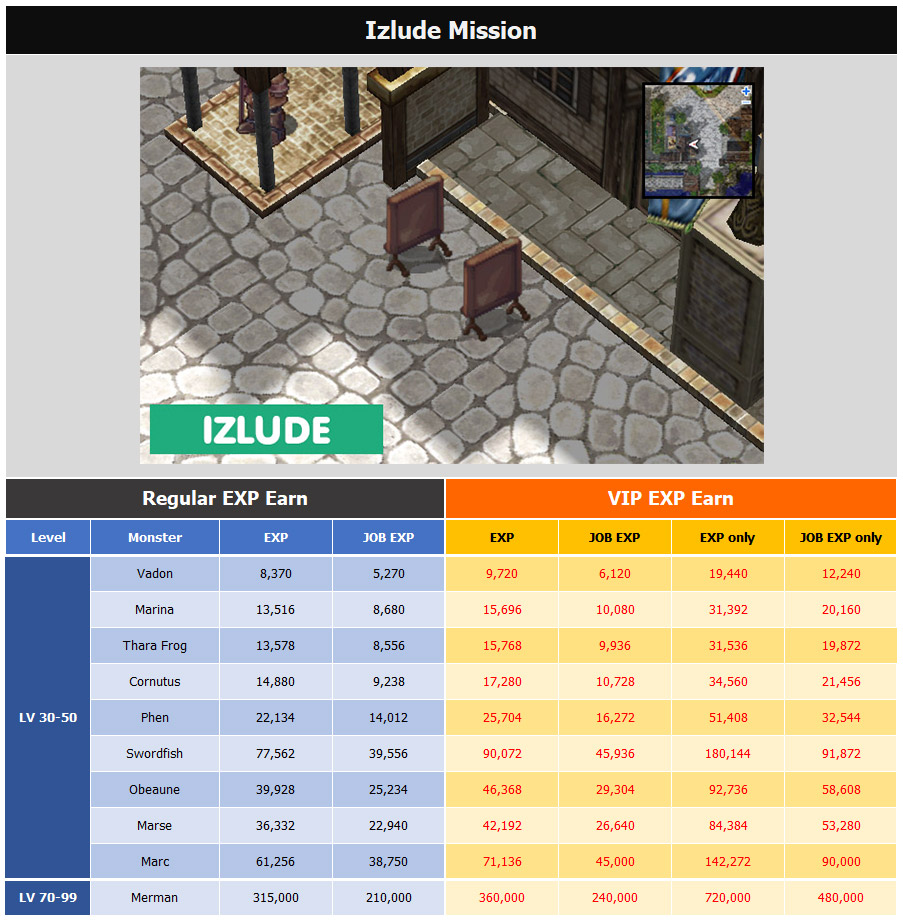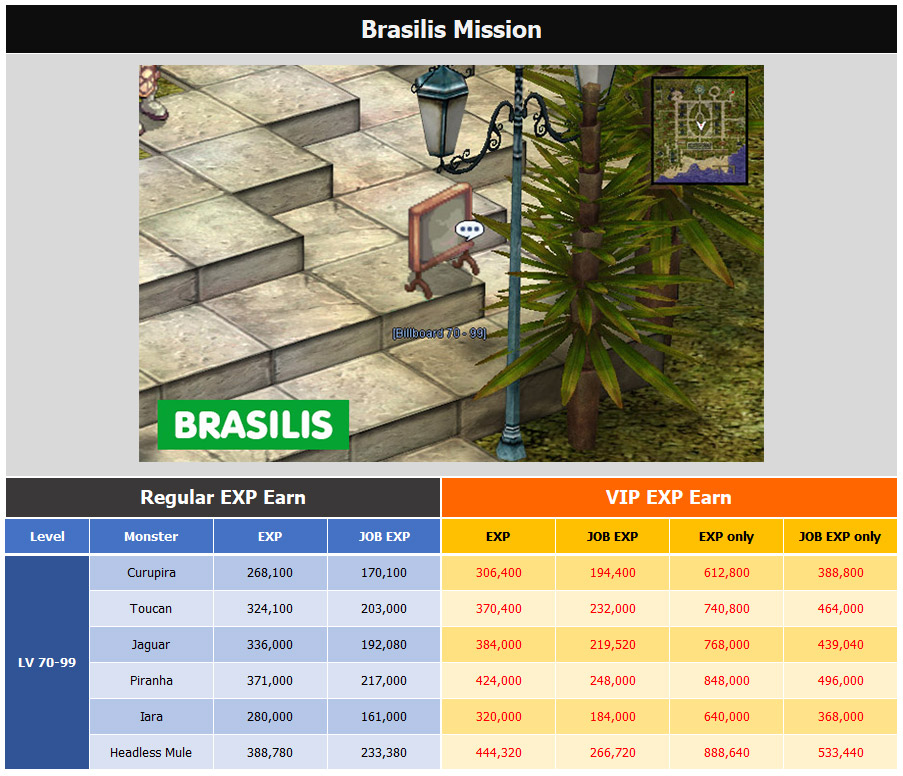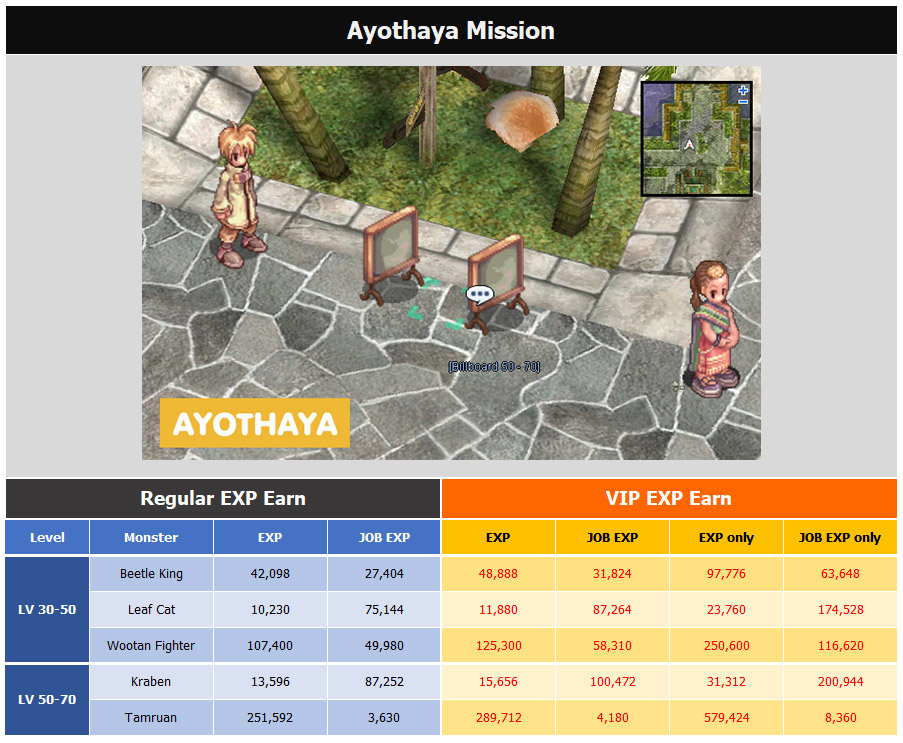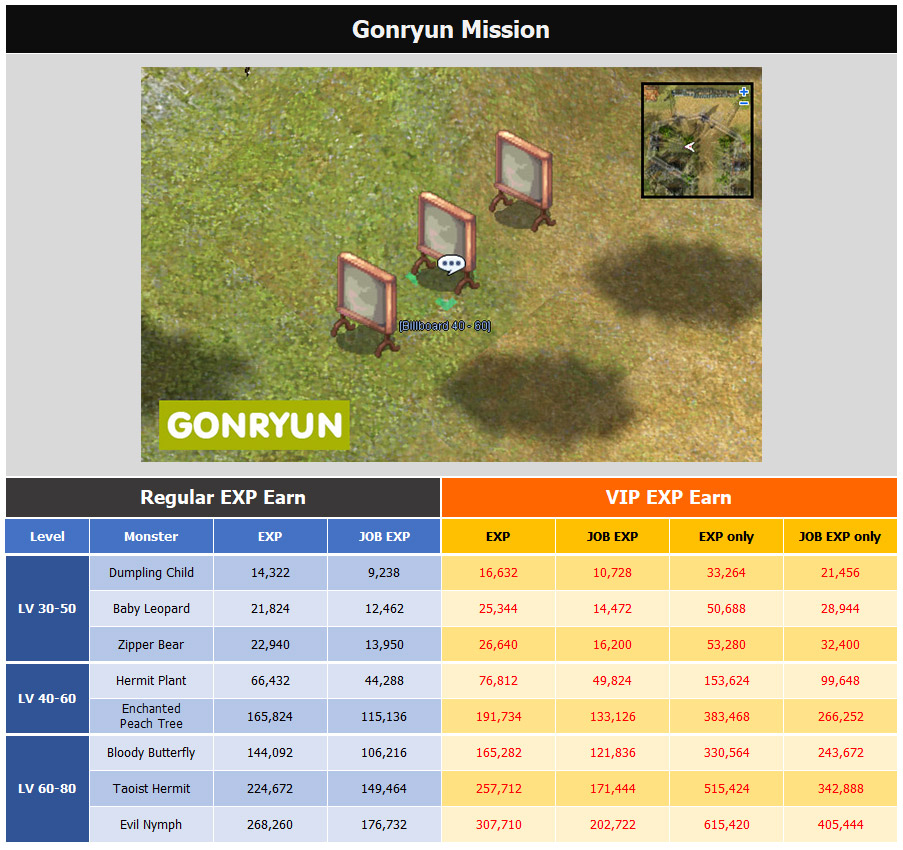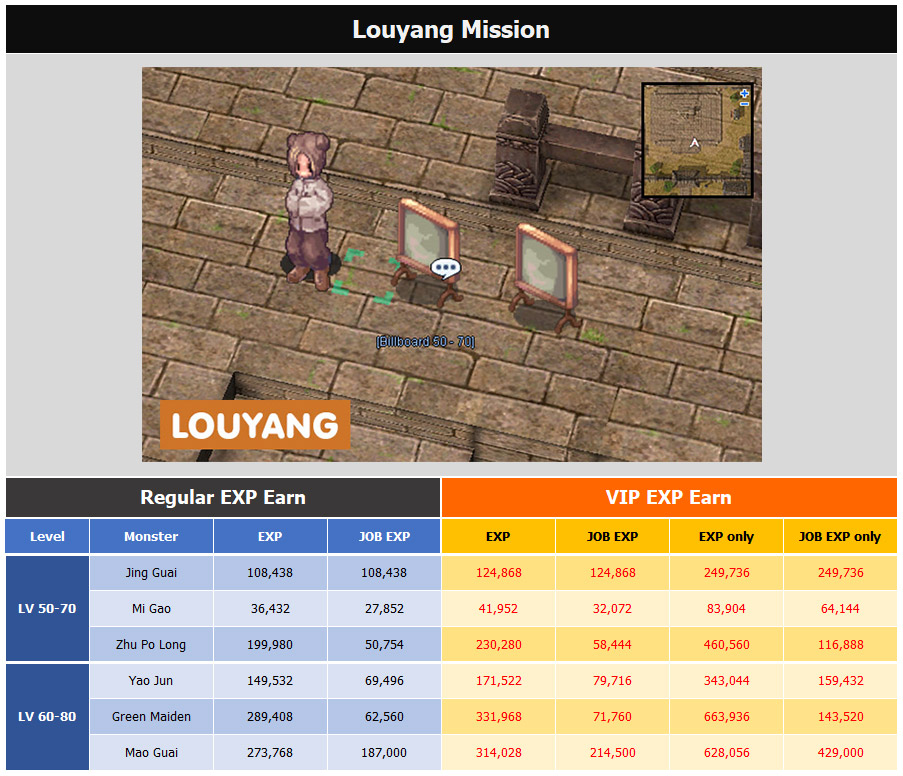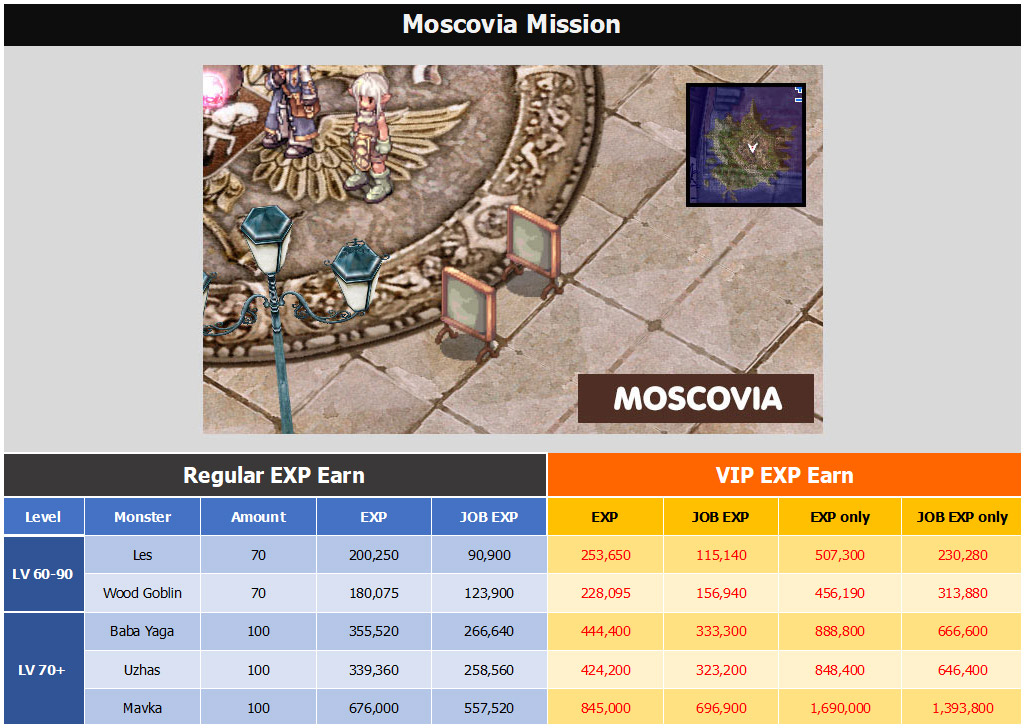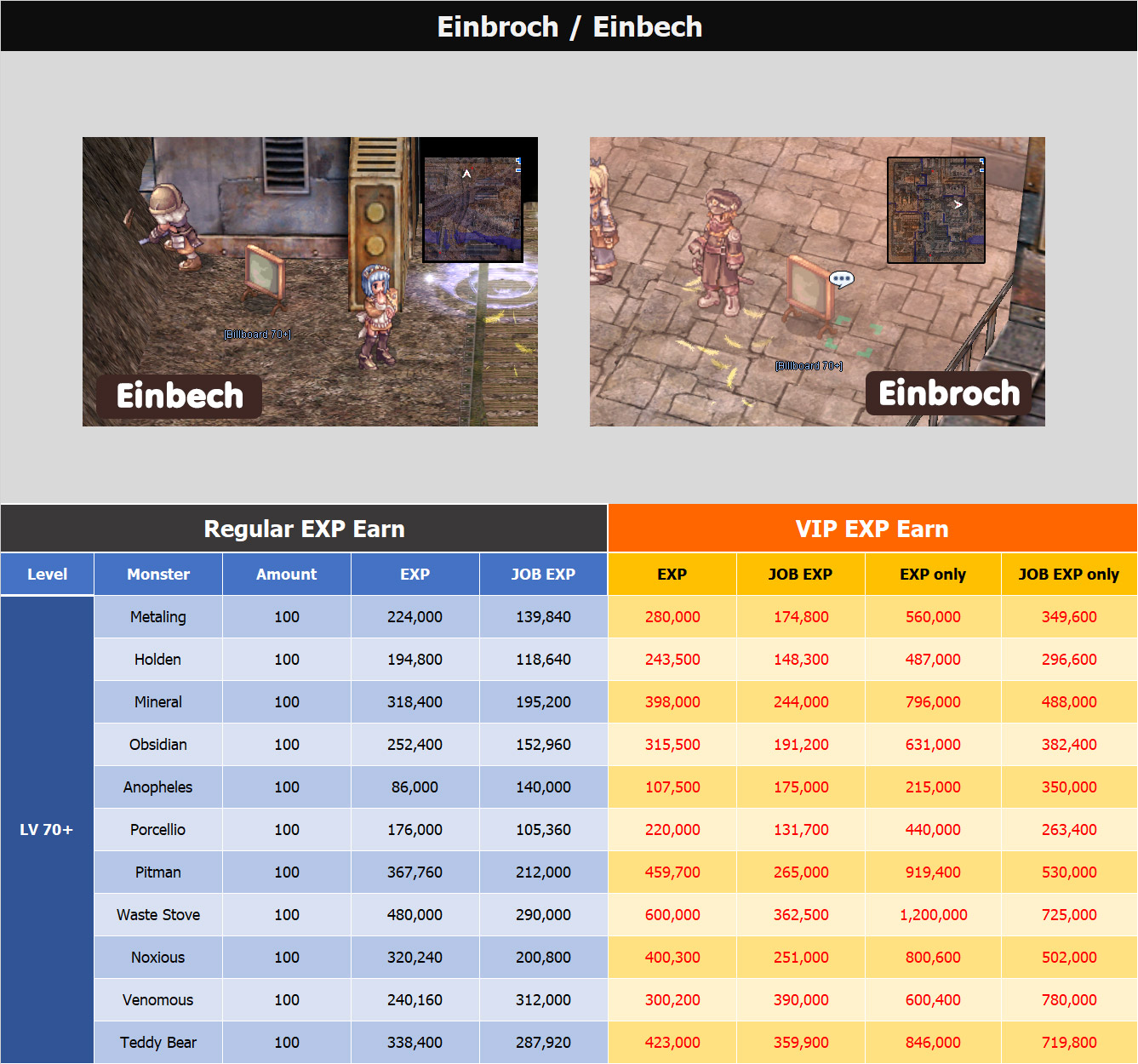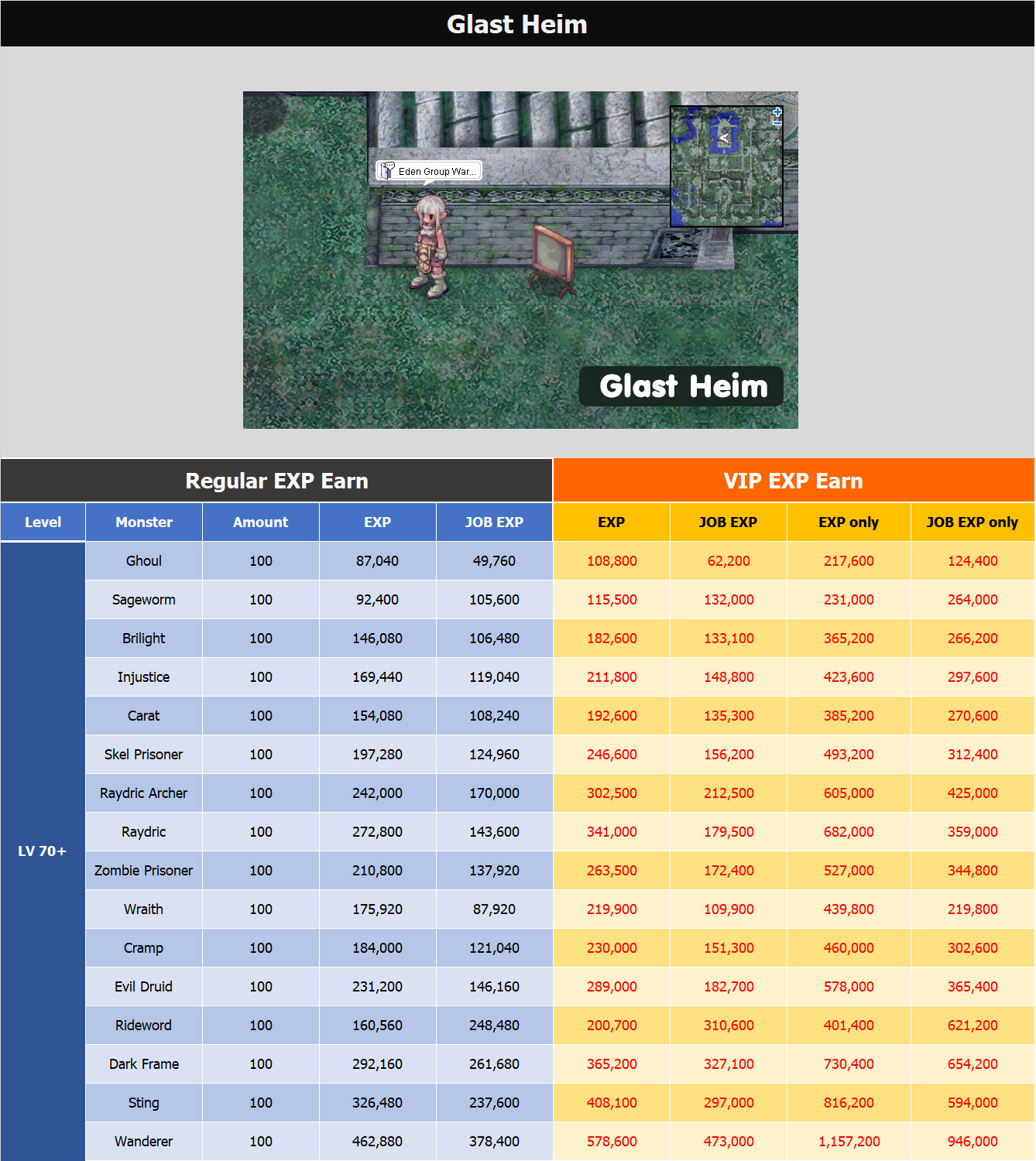 Special only Dewata!
after sending the mission, you will get Billboard's Pass 3 ea
(more information about this item please stay turned)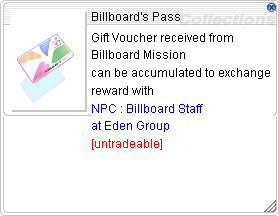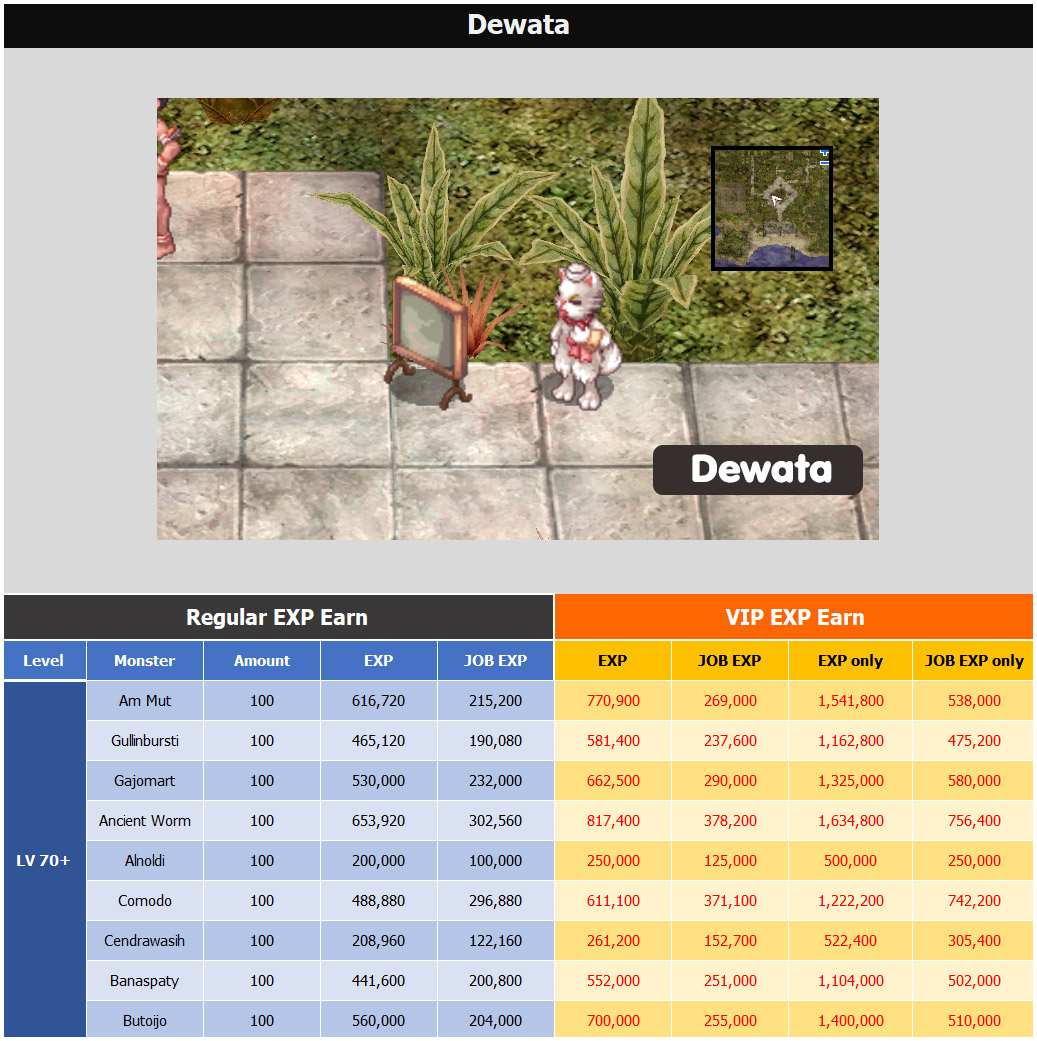 ------------------------------------------------------------------
▪ Ragnarok Website :: https://roextreme.com/msp
▪ Download the game :: https://exe.in.th/msp-client-download
▪ Forums :: https://prontera.net/
▪ RO MSP Community :: https://tinyurl.com/ROMSPOfficialComm