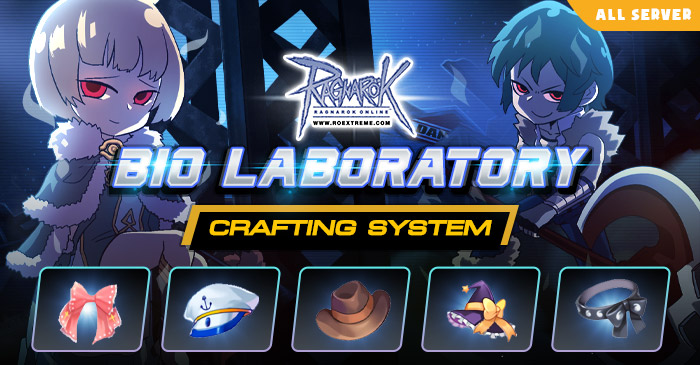 If you want something special, why not try crafting the new special headgear exclusive at Bio Laboratory? this headgear is not only made your look awesome but also has a special effect that suitable for your job. Don't wait, let's gather material and make this one.

Available for all servers - Valhalla and Yggdrasil

Those crafted items are

non-tradable /

can be placed in storage
| | |
| --- | --- |
| Cetio's Hat | Ceryne's Hat |
| | |
| Flaward's Hat | Magaleta's Ribbon |
| | |
| Germes's Horn | Kuken's Hat |
| | |
| Seyrandel's Hat | Arhi Crown |
| | |
The following is material for crafting Bio Laboratory Headgear.

(100% success rate)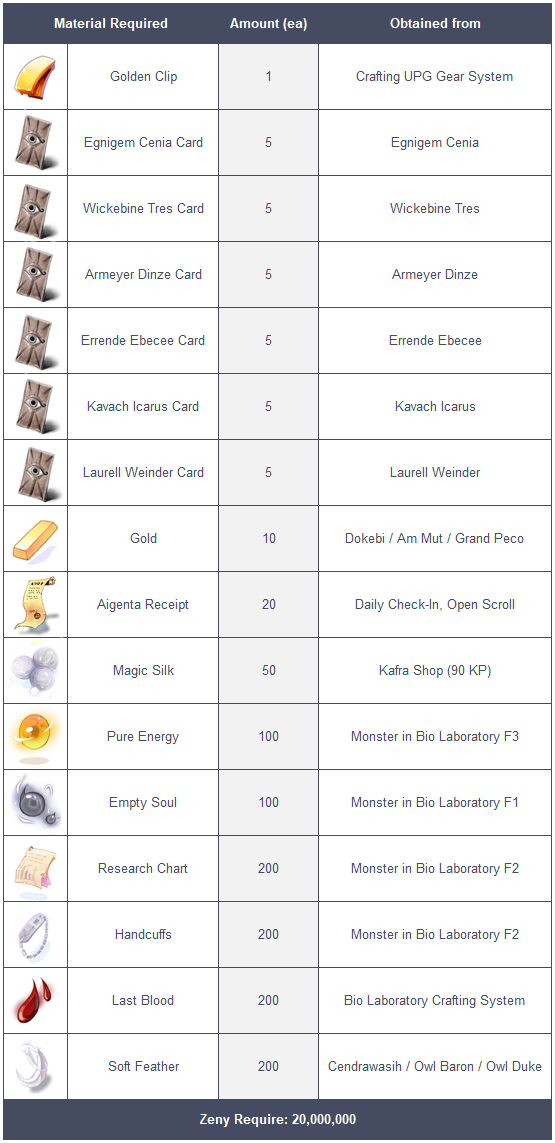 ---

Bring the weapon which obtained from Bio Laboratory Monster, for exchange to Last Blood with NPC Biology Crafter at Bio Laboratory F3 136, 268.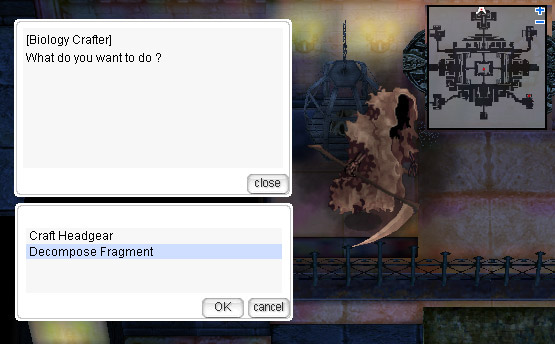 Before the exchange process, player must bring the only item that want to exchange in character storage. (not to equip)

You must keep the item that you didn't want to exchange in the Kafra Storage first to prevent any loss.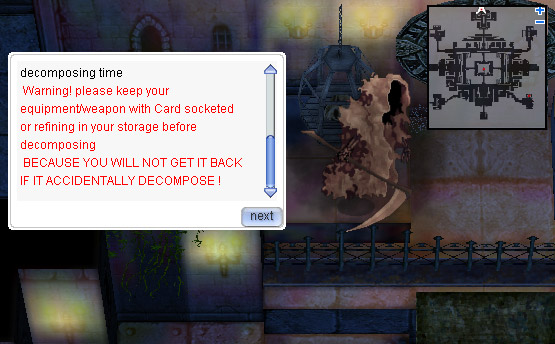 If NPC takes the item that you didn't mean to use for exchange, we are reserve the right not to return the item to players.

CAUTION!
If players have +0 and +5 item in the character's inventory.
When the player exchange, there is a chance that NPC will take +5 for exchanging.
You must keep the item that you didn't want to exchange
in Kafra Storage first, to prevent any loss.
Be careful, if a player has 2 same items, NPC will always choose the first one.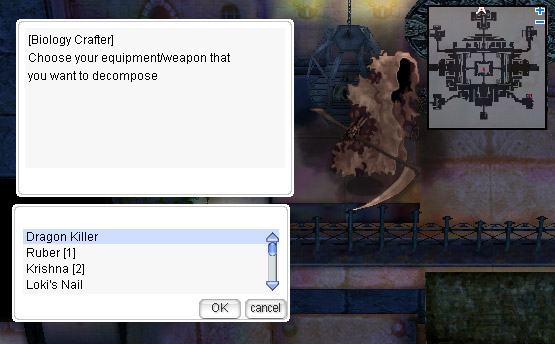 The weapon from List 1 ea >> Exchange to Last Blood (randomly given 1 - 3 ea)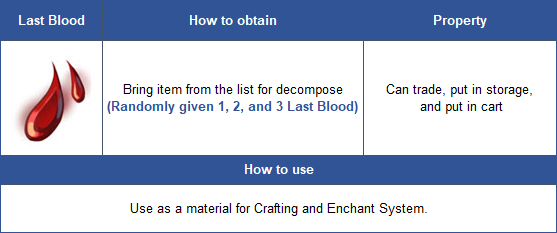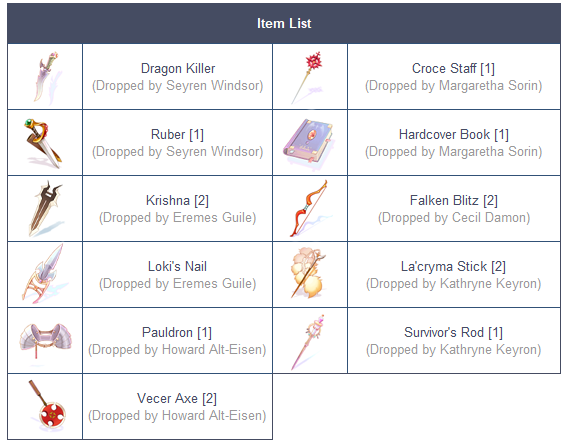 ---

Talking with NPC Biology Crafter. (Bio Laboratory F3 136,268)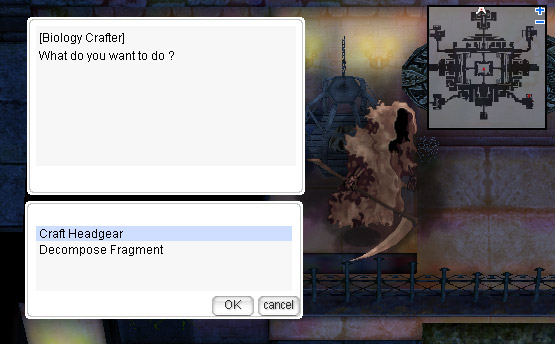 Select the item that you want to craft.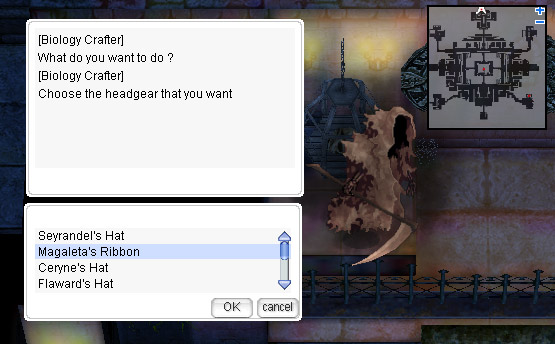 Then collect all the required materials and bring back to him. Each item has 100% success rate.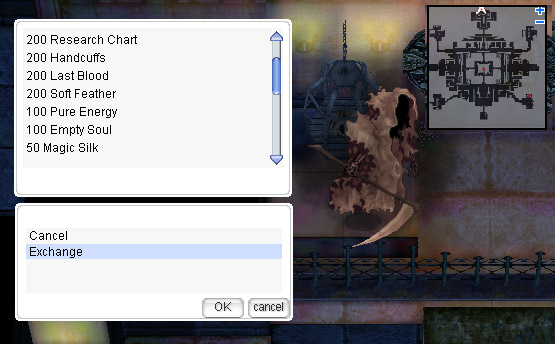 Let's improve your crafted headgear more powerful!
by adding a special effect to them.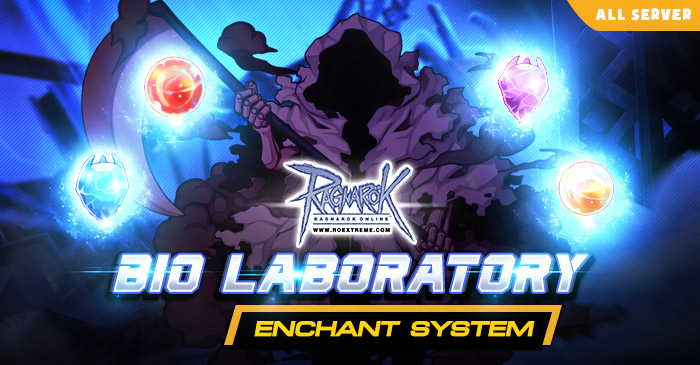 Find out more: Click!
------------------------------------------------------------------
▪ Ragnarok Website :: https://roextreme.com/msp
▪ Download the game :: https://exe.in.th/msp-client-download
▪ Forums :: https://prontera.net/
▪ RO MSP Community :: https://exe.in.th/ROMSPOfficialComm