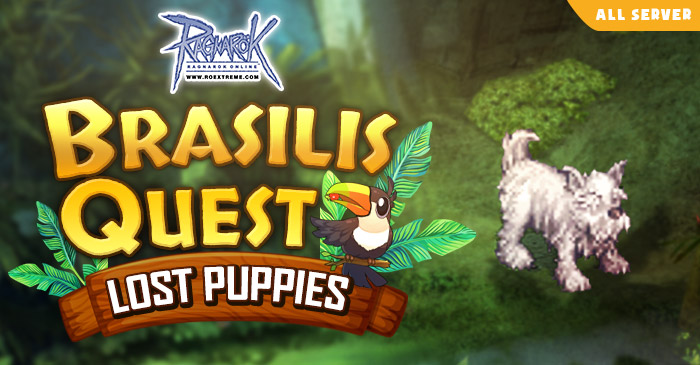 Help Angelo to find the three missing puppies in Brasilis Field.
Available for all servers - Valhalla and Yggdrasil

1 Character can acquire and completed the quest once per day.
This quest will reset daily at 00:01 A.M. (UTC+8)
This quest can be repeated.

Base EXP
Job EXP
100,000
50,000

Heart Of Brasilis 1 ea







1. Talk to Angelo at Brasilis (coordinates 297,307), He will ask for your help in finding 3 puppies who have been lost out in the Brasilis Fields.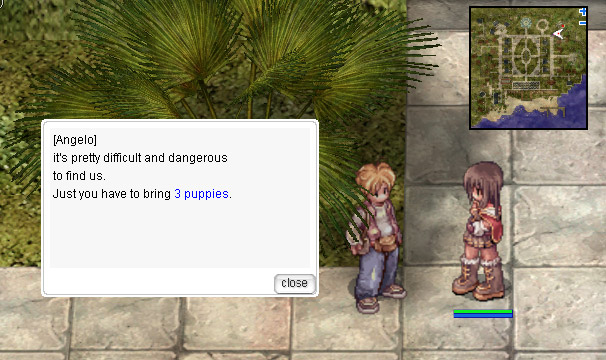 2. The puppies can be at any of the following locations.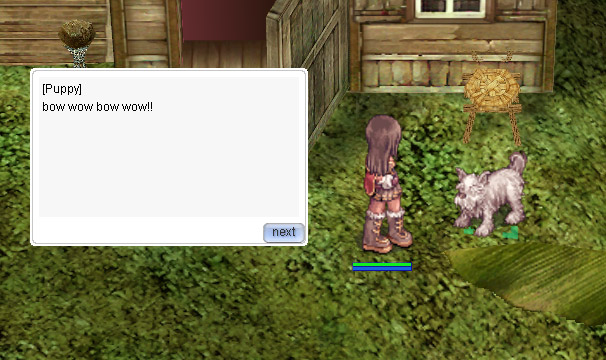 Map

Coordinates


Brasilis Field

bra_fild01 (98,96)
bra_fild01 (59,116)
bra_fild01 (62,142)
bra_fild01 (80,163)
bra_fild01 (73, 210)
bra_fild01 (80,210)
bra_fild01 (307,64)
bra_fild01 (234,101)
bra_fild01 (200,84)
bra_fild01 (176,63)

Remark: Each time you find a puppy, a new one spawns randomly at one of the above locations.

3. when you have finished, return to Angelo at Brasilis (coordinates 297,307) give him the puppies and claim your reward.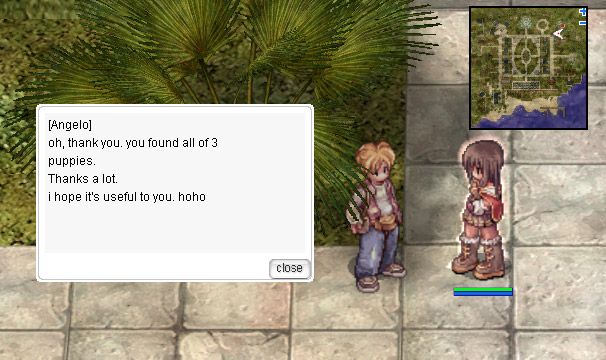 Behind the beauty of Brasilis, There's a lot of mystery surrounding the town
that waiting to be unlocked.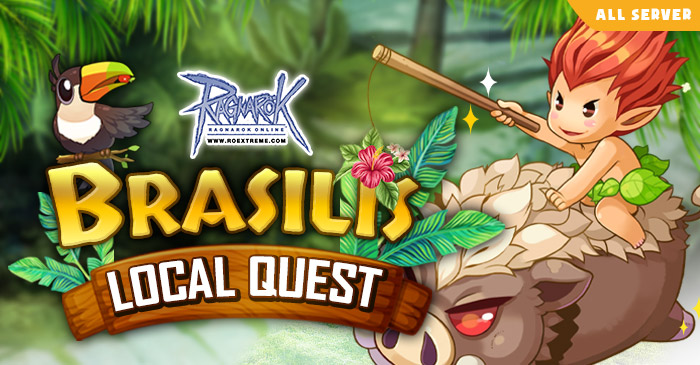 Find out more: https://roextreme.com/msp/news/brasilis-local-quest
------------------------------------------------------------------
▪ Ragnarok Website :: https://roextreme.com/msp
▪ Download the game :: https://exe.in.th/msp-client-download
▪ Forums :: https://prontera.net/
▪ RO MSP Community :: https://tinyurl.com/ROMSPOfficialComm