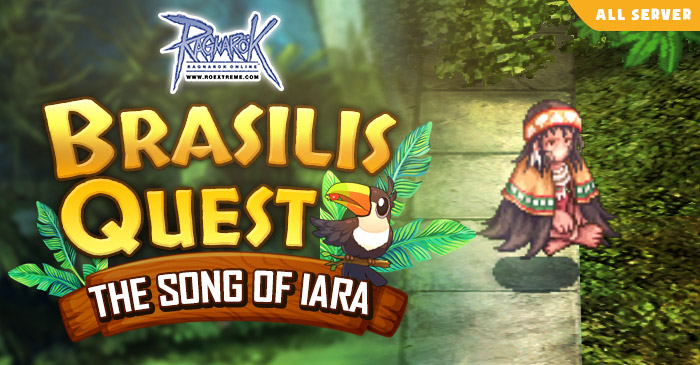 Help Anori to save their young men tribe from being seduced by Iara the water nymph.

Available for all servers - Valhalla and Yggdrasil

1 Character can acquire and completed the quest once per day.
This quest will reset daily at 00:01 A.M. (UTC+8)
This quest can be repeated.

Heart of Mermaid 20 ea
(Obtained from Obeaune, Iara)

Leopard Claw 10 ea
(Obtained from Jaguar, Baby Leopard)


Ancient Lips 3 ea


(Obtained from Piranha, Merman, Deviace)

Base EXP
Job EXP
100,000
50,000

Heart Of Brasilis 1 ea







1. Talk to Anori at Brasilis (coordinates 314,329).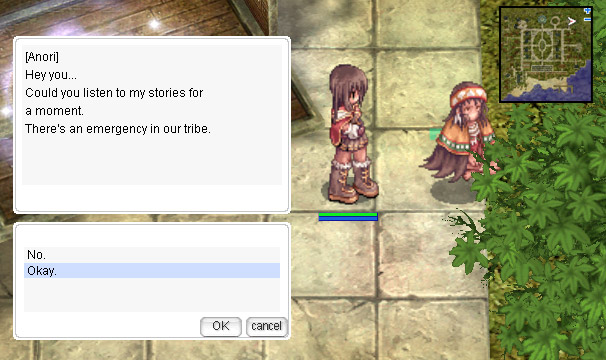 2. Talk to her, and bring her the items as follows
Heart of Mermaid 20 ea
Leopard Claw 10 ea
Ancient Lips 3 ea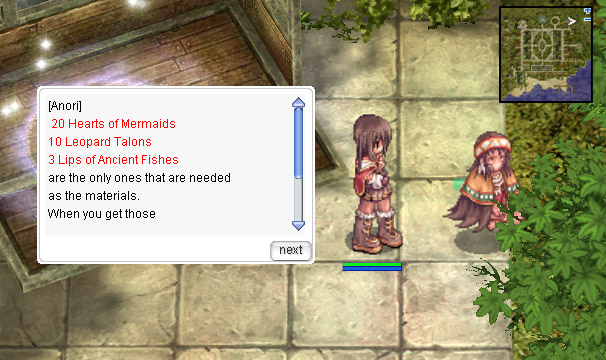 3. Bring her the items and claim your reward.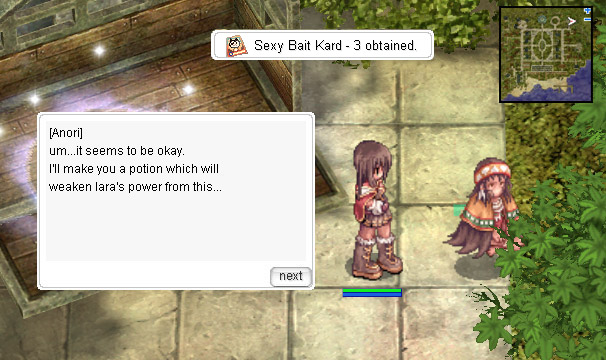 Behind the beauty of Brasilis, There's a lot of mystery surrounding the town
that waiting to be unlocked.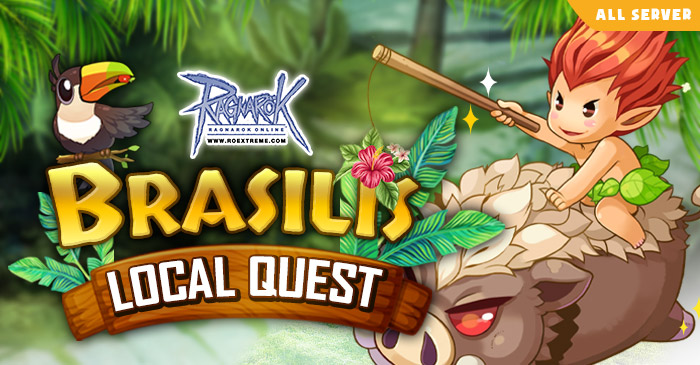 Find out more: roextreme.com/msp/news/brasilis-local-quest
------------------------------------------------------------------
▪ Ragnarok Website :: https://roextreme.com/msp
▪ Download the game :: https://exe.in.th/msp-client-download
▪ Forums :: https://prontera.net/
▪ RO MSP Community :: https://tinyurl.com/ROMSPOfficialComm