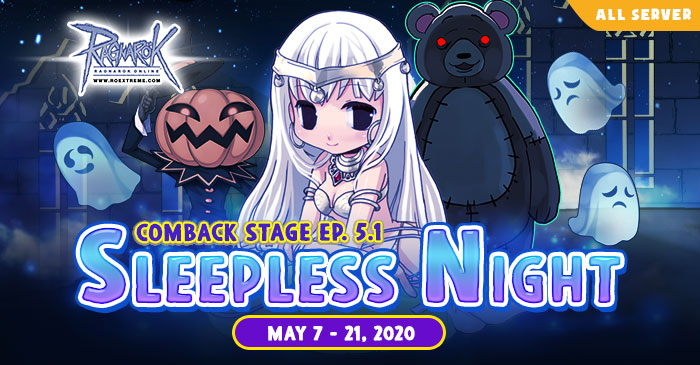 The challengers from Geffen and Al De Baran will give you double experience points when hunted down. If you are looking for a challenge, head to Geffen and Al De Baran now!
Available for all servers - Valhalla and Yggdrasil
Tips
Some event monsters and billboard mission are the same.
Before hunting, don't forget to receive the billboard missions and get more EXP!.

Event starts on: May 7, 2020 (After the Maintenance)
Event ends on: May 21, 2020 (Before the Maintenance)

Meet a special guest monster within the event!

Obtain x2 EXP

when you defeat any monsters

in the list below.

Some monsters have never existed on Yggdrasil servers before. Please be careful!


Talk to NPC Tiffany to get a free teleport
to Clock Tower B1F & Geffen Dungeon F1
NPC

Location

Service


MC Tiffany


She is standing next to NPC Kafra Employee in each town.

Prontera
146 95
Izlude
134 91
Teleporting to
Clock Tower B1F
or
Teleporting to
Geffen Dungeon F1
Geffen
130 66
Payon
188 104
Alberta
122 54
Aldebaran
143 113
Morroc
152 97
Umbala
104 158
Comodo
189 152
Yuno
148 187
Brasilis
191 223
Suggestion Field and Dungeon
Monster

Map

Amount Add

Increased
Respawn
Rate
Elder
c_tower4
35
Nightmare
gef_dun01
35
Special
Guest
Antique Book
alde_dun01
70
Cenere
gef_dun00
70
Ancient Mummy
gef_dun02
40
Wind Ghost
alde_dun03
35
Daily Quest *for LV30+ only*
(Obtain the quest from NPC MC Tiffany)
Monster Hunt

Defeat

120 Antique Book

Defeat

120 Cenere


Reward : Base EXP 1,000,000 / Job EXP 500,000


VIP

EXP 1,200,000 / Job EXP 600,000

Item Hunt

Worn Out Page 100 ea

Dust Pollutant 100 ea


Reward : Base EXP 500,000 / Job EXP 250,000


VIP

EXP 600,000 / Job EXP 300,000
Daily Quest walkthrough
https://roextreme.com/msp/news/how-to-do-the-daily-quest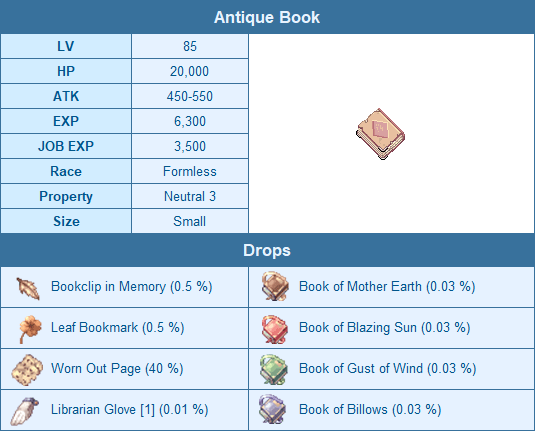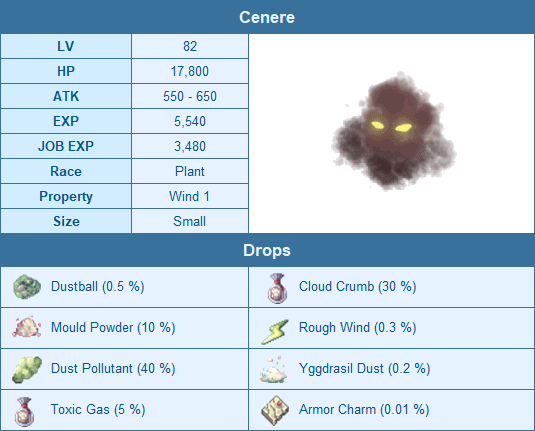 Defeat these monsters and get Double EXP!

Level

Monster

X2




Base EXP

X2




Job EXP

24

Drainliar

862

352

31

Archer Skeleton




Billboard Monster: Payon

966

566

40

Stem Worm

2,904

1,878

43

Punk

3,398

2,066

46

Brilight

3,652

2,662

49

Orc Archer

3,458

3,574

50

Baphomet Jr.

5,412

2,960

51

Mimic

330

330

52

High Orc

7,236

3,278

56

Cramp

4,600

3,026

57

Penomena

5,740

4,400

58

Alarm

7,974

4,600

59

Rideword

4,014

6,212

60

Clock

6,820

5,808

61

Anolain




Billboard Monster: Comodo

11,800

7,400

64

Elder




*Increased

Respawn Rate

11,300

6,816

85

Antique Book




*Special Guest

12,600

7,000

51

Wind Ghost




*Special Guest




4,848

2,976

14

Poporing

162

88

19

Poison Spore




372

186

25

Argos




*Special Extra EXP




Billboard Monster: Prontera

2,234

1,250

21

Dustiness

436

280

34

Whisper

1,182

1,198

38

Jakk

2,816

1,760

40

Ghoul

2,176

1,244

41

Marionette

2,156

2,552

42

Hunter Fly




Billboard Monster: Prontera

3,034

1,904

44

Bathory

5,006

2,068

46

Deviruchi

5,324

2,556

49

Nightmare




*Increased

Respawn Rate

3,824

3,824

82

Cenere




*Special Guest

11,080

6,960

64

Ancient Mummy




*Special Guest

16,080

6,998
------------------------------------------------------------------
▪ Ragnarok Website :: https://roextreme.com/msp
▪ Download the game :: https://exe.in.th/msp-client-download
▪ Forums :: https://prontera.net/
▪ RO MSP Community :: https://tinyurl.com/ROMSPOfficialComm