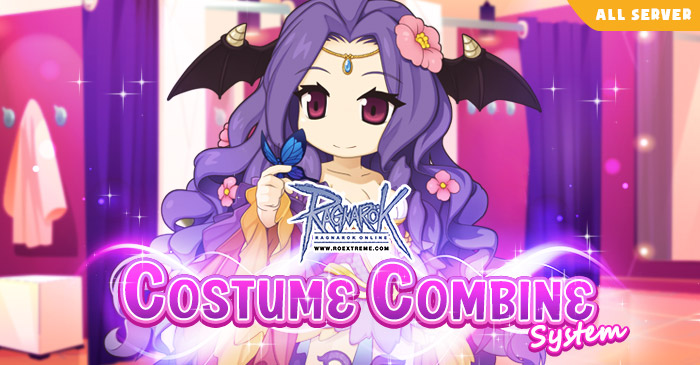 The Seamstress Master, a specialist in SSR Costume making has arrived!. Don't miss your chance to get
a premium costume like this, just prepare the ingredients and use the service at Eden Group.

Available for all servers - Valhalla and Yggdrasil


The system for turn SR Costume into SSR Costume.
SR Costume is obtained from Costume Pack, Gachapon, and Promotion
Here are some benefits of SSR Costume.
- Magnificient look.
- Have a premium enchant effect that can't be obtained from anywhere.

Material for combine costume

Sewing Tools 2 ea
Obtain from: Decompose SR Costume with Seamstress

Magic Silk 50 ea
Buyable at: Kafra Shop (90 KP per piece)

1,000,000 Zeny


Bring SR Costume to Seamstress Master, she is standing at Eden Group (184, 39)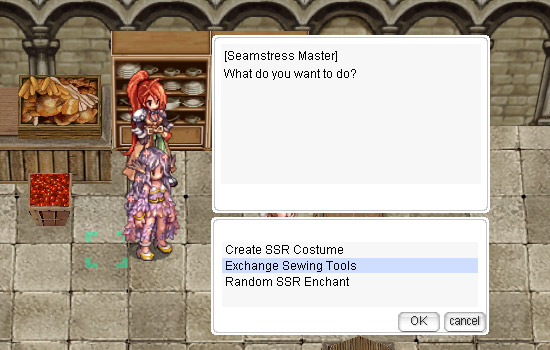 The SR Costume 1 ea >> Exchange to Sewing Tools 1 ea.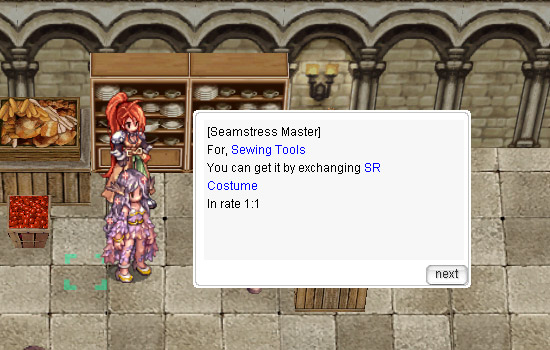 Types "Confirm" to accept the process and you must bring the only item that wants to exchange in character inventory. (not to equip)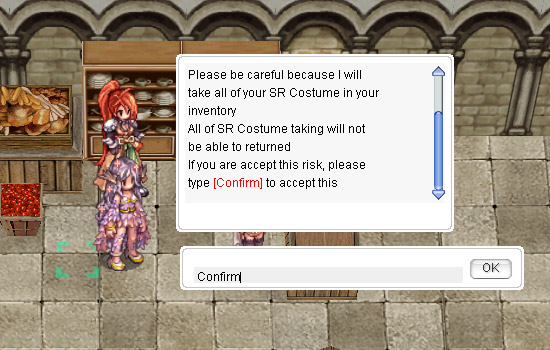 If NPC takes the item that you didn't mean to use for exchange, we are reserve the right not to return the item to players.

Caution
You must keep the item that you didn't want to exchange
in Kafra Storage first, to prevent any loss.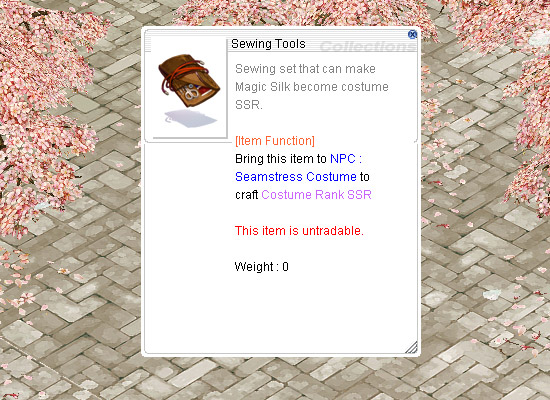 Bring material required to Seamstress Master, she is standing at Eden Group (184, 39)
Choose "Create SSR Costume" to start the process.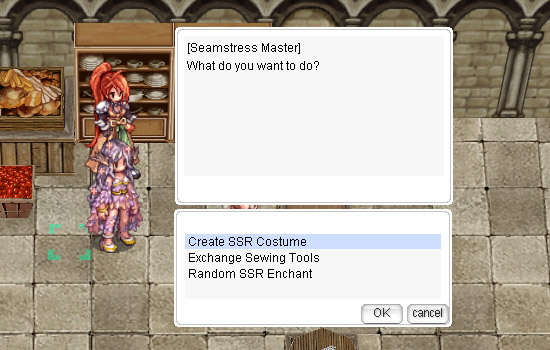 When you have finished have a chance to receive the item as follows.
- SSR Costume 20%
- SR Costume 30%
- Riko's Letter 3 ea 50%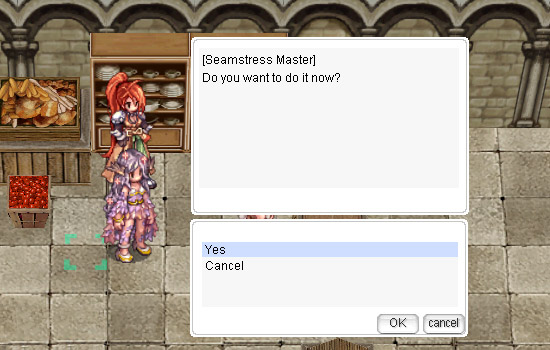 You can enchant your SSR Costume with premium effect (Service cost is 5,000,000 Zeny)
Those enchant effects can not reset.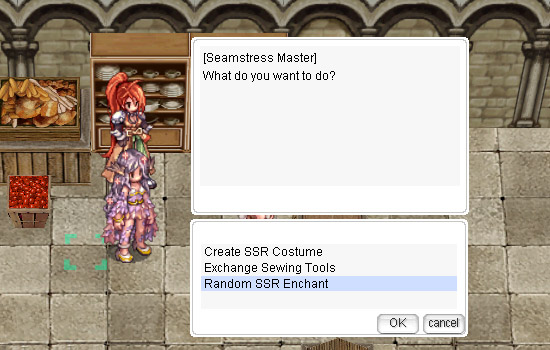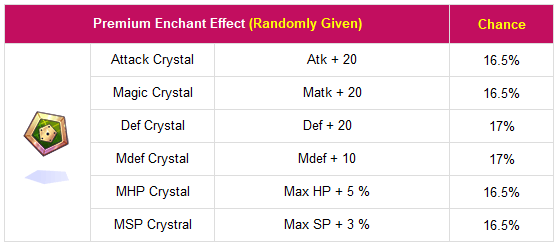 ------------------------------------------------------------------
▪ Ragnarok Website :: https://roextreme.com/msp
▪ Download the game :: https://exe.in.th/msp-client-download
▪ Forums :: https://prontera.net/
▪ RO MSP Community :: fb.com/groups/ROMSPOfficial/