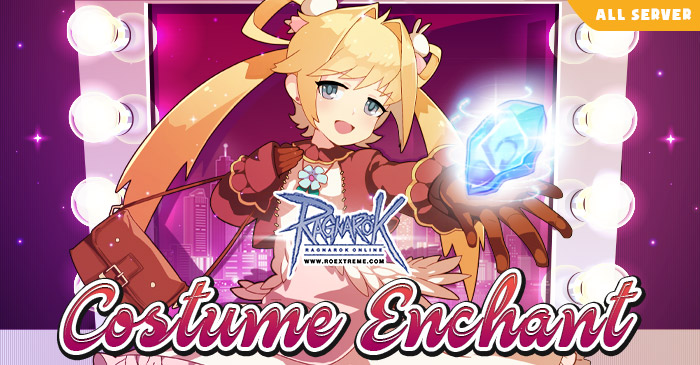 Introducing the latest system update "Costume Enchant". Be fashionable and powerful at the same time by adding a special effect to your favorite costume.

Available for all servers - Valhalla and Yggdrasil


Enchant Stone is a stone that has special effects. It can be used to enchant your costume.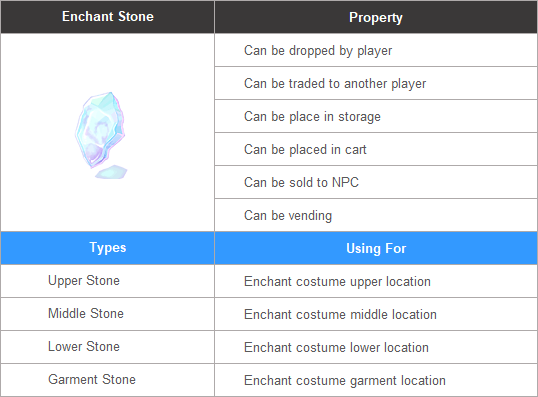 As following is the list of Enchant Stone that use for enchanting each location of costume.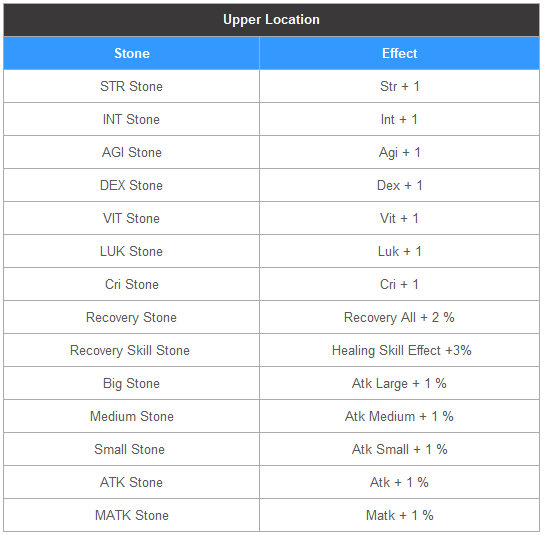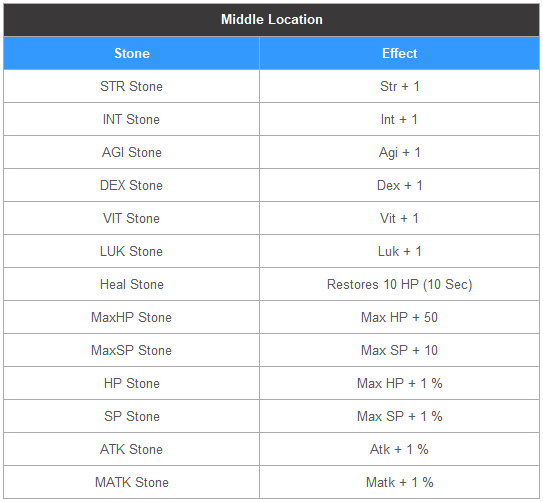 ---


Have a chance to get from the scroll that will update in the future.
Win a lucky reward from test your luck event.

Remark
Please recheck your weight and storage before exchange item.
If you receive the wrong quantity because your weight is over or
didn't have enough storage space, we take no responsibility in the case.
Talking with NPC Costama Girl at Eden Group (35,185) and choose exchange stone.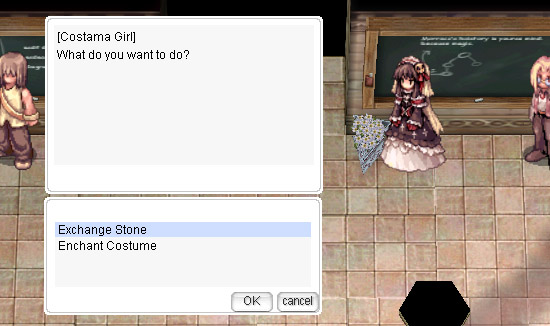 Requirement
100%
Success

Costume 1 ea
See the costume list in the section below.
During the process, you must equip a costume that you want to extract.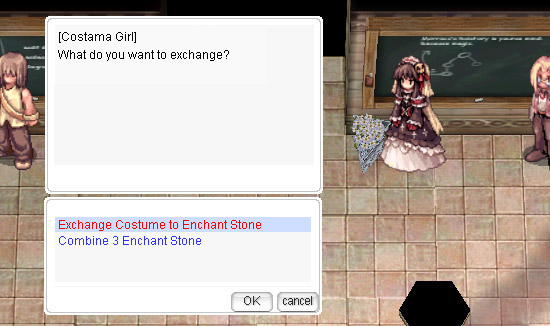 You will get the enchant stone randomly from the list as mentioned previously.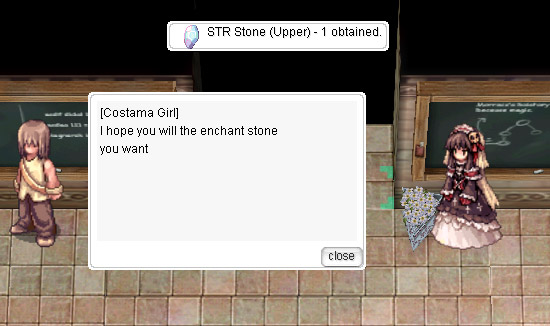 Bring the same enchant stone for 3 ea and exchange it to a new one.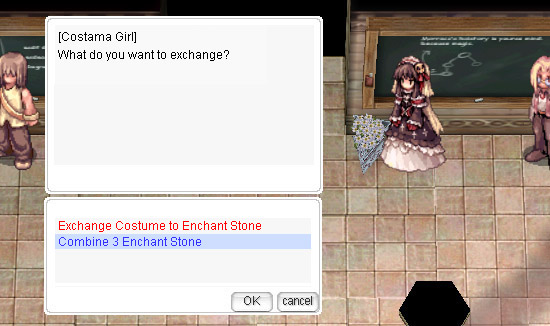 Requirement
100%
Success

Same Enchant Stone 3 ea
Caution: It has a chance to get the same stone, please make sure before you start.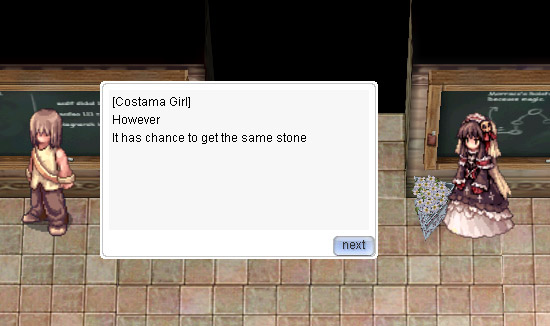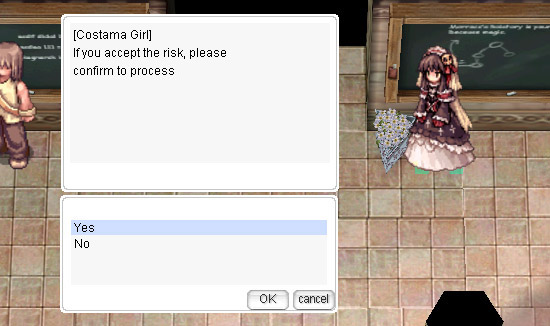 ---

Talking with NPC Costama Girl at Eden Group (coordinates 35,185) and choose enchant costume.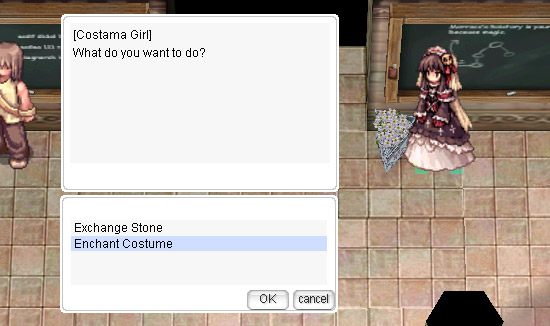 Requirement
30%
Success

Enchant Stone 1 ea
See the enchantable list in the section below.

500,000 Zeny
Before the process, your costume must be equipped and the stone must be the inventory.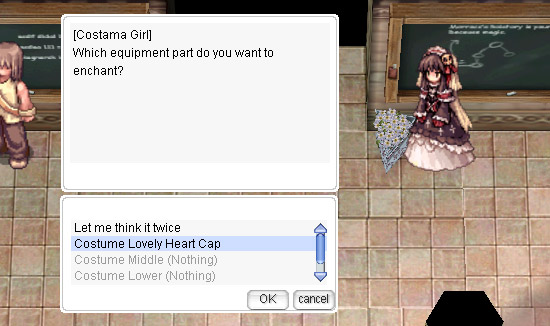 Select the costume and effect that you want to enchant.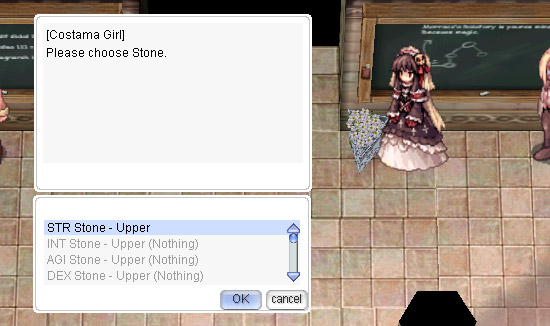 In case of the costume apply for more than 1 position, that costume can enchant more than 1 socket.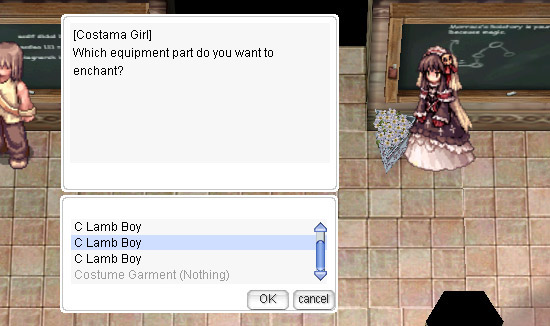 The Enchanting process has a

30% chance of success.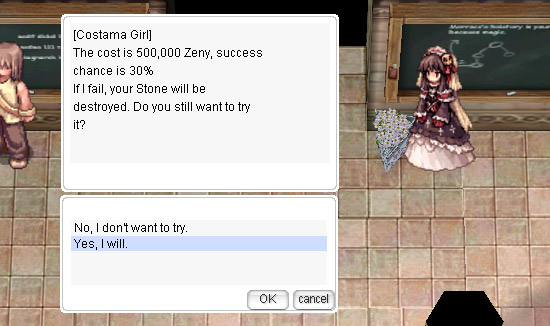 If you succeed, you will get the costume with the enchant effect.
If you have failed, the costume still remains, only zeny and enchant stone will be lost.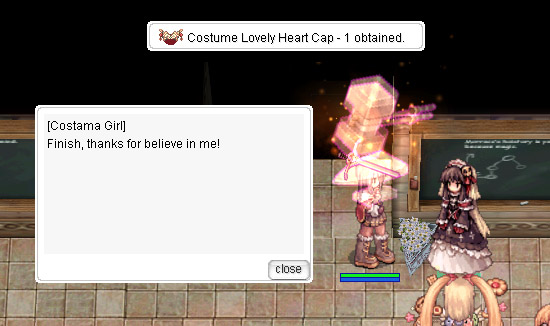 The enchant stone will appear on different sockets
depend on costume location.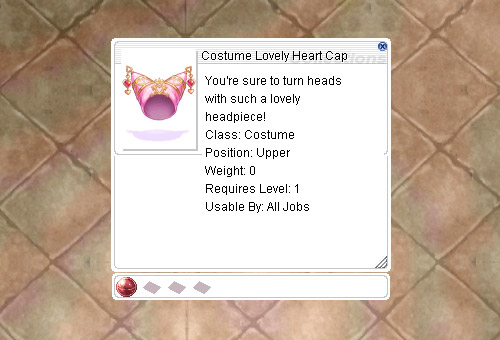 We will add a reset enchant system soon, please stay tuned!
---

Bring costume from the list for enchant or exchange to stone.
We will add a new update costume to the list soon, please stay tuned!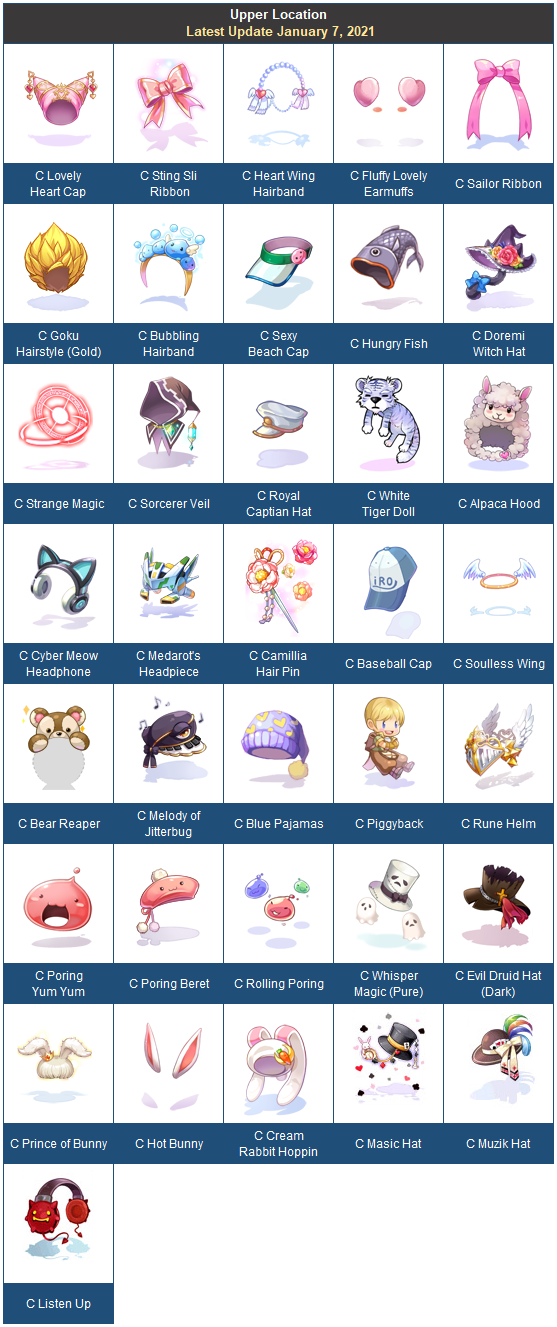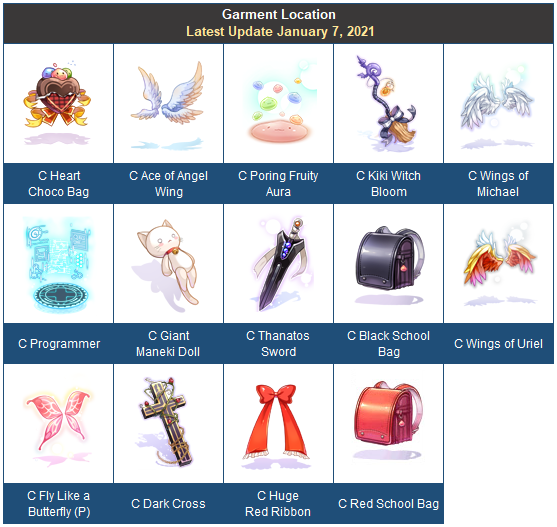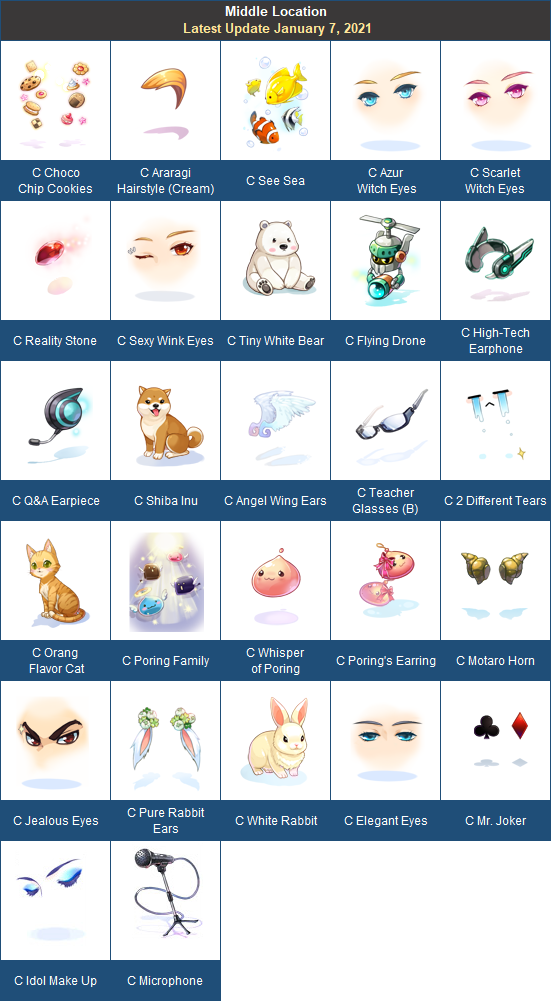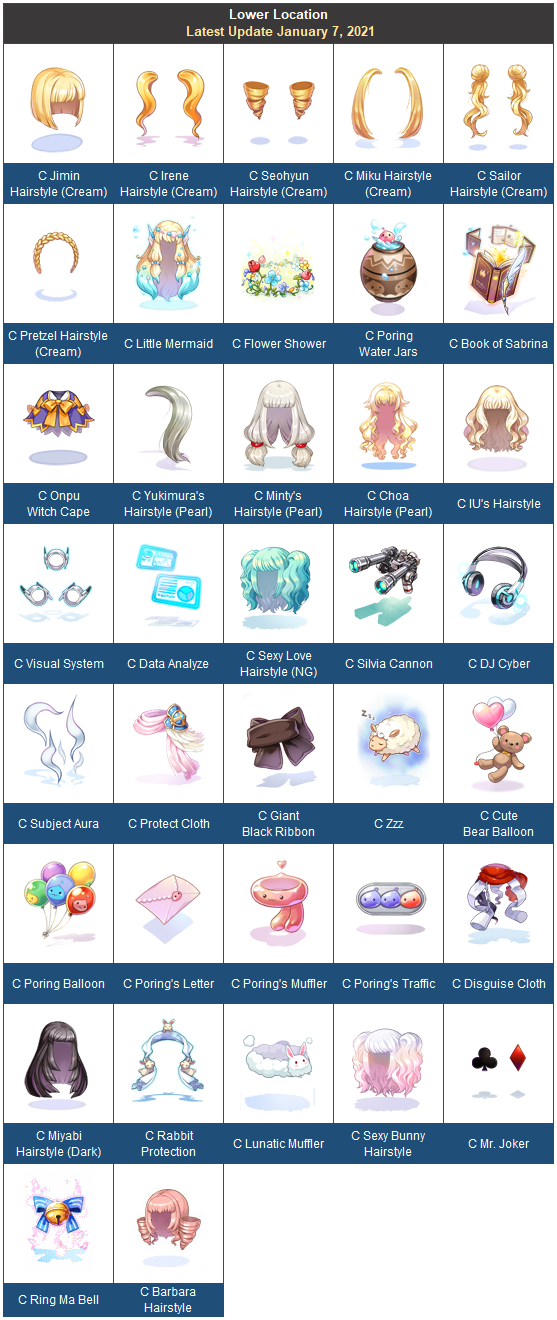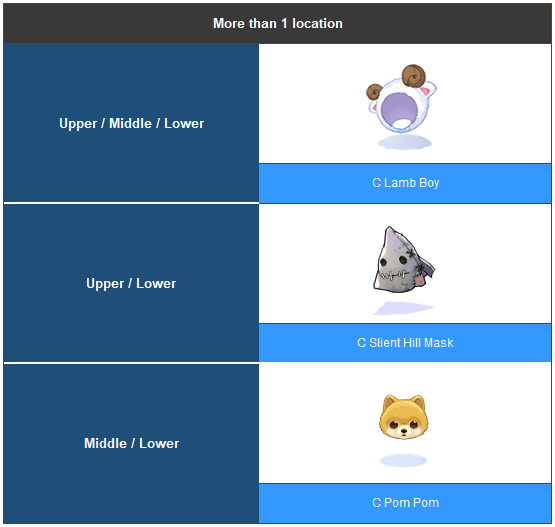 ------------------------------------------------------------------
▪ Ragnarok Website :: https://roextreme.com/msp
▪ Download the game :: https://exe.in.th/msp-client-download
▪ Forums :: https://prontera.net/
▪ RO MSP Community :: fb.com/groups/ROMSPOfficial/