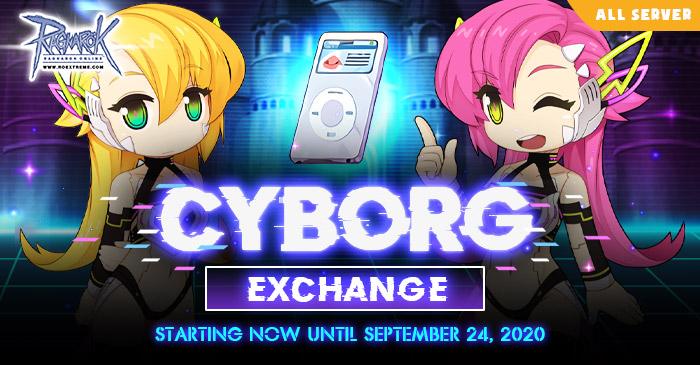 Within the Juperos and Kiel Dungeon, there are the monsters equipped with MSP's Phone which the adventurer can collect and exchange the precious item.
Available for all servers - Valhalla and Yggdrasil

Event starts on: August 27, 2020 (After the Maintenance)
Event ends on: September 24, 2020 (Before the Maintenance)
You can acquire the MSP's Phone by defeating local monsters in Juperos and Kiel Dungeon areas.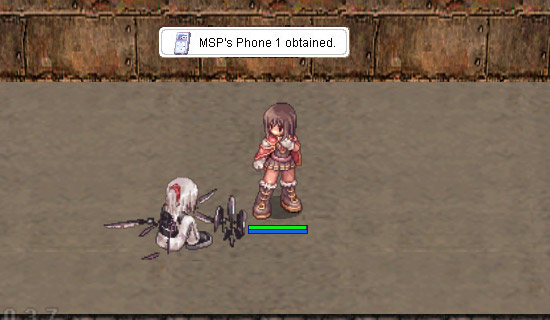 MSP's Phone is untradable but can be placed in kafra storage.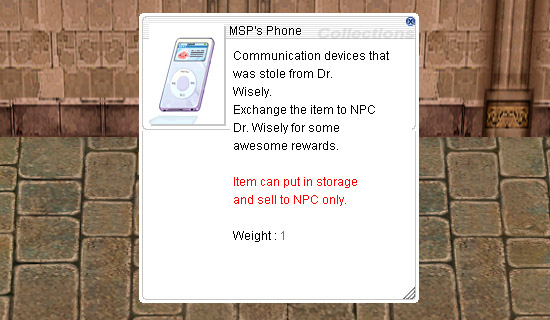 Collect the MSP's Phone an exchange for valuable rewards with the Dr. Wisely.
(Yuno 167, 187)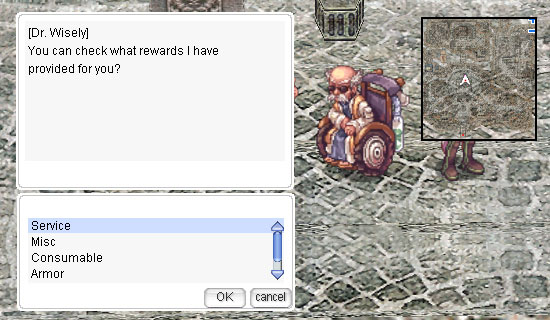 Phone
Required

Exchange List

Amount

15
Once
15
Once
15
Once
15
Once
15
Once
50
Once
50
Once
250
Once
Limit 1 time per character
10

[Untradeable]
5 ea
20

[Untradeable]
10 ea
30

[Untradeable]
20 ea
30

[Untradeable]
20 ea
50

[Tradable]
5 ea
50

[Tradable]
1 ea
250

[Tradable]
1 ea
250

[Tradable]
1 ea
300

[Tradable]
1 ea
300

[Tradable]
1 ea
500


Magic Silk 20 ea


[Tradable]
1 ea
Limit 1 time per character
500


Magic Silk 30 ea


[Tradable]
1 ea
Limit 1 time per character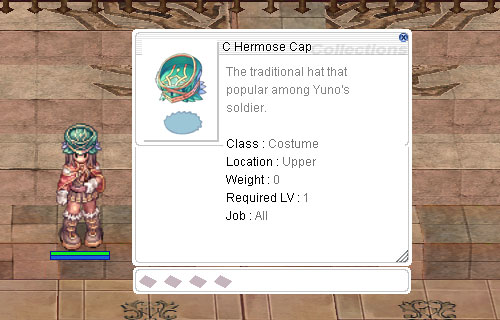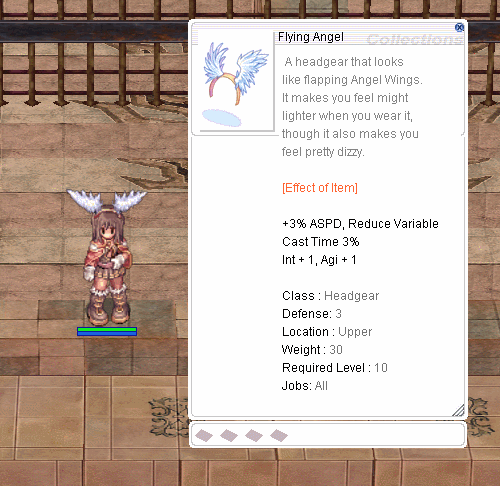 -----------------------------------------------------------------
▪ Ragnarok Website :: https://roextreme.com/msp
▪ Download the game :: https://exe.in.th/msp-client-download
▪ Forums :: https://prontera.net/
▪ RO MSP Community :: https://tinyurl.com/ROMSPOfficialComm