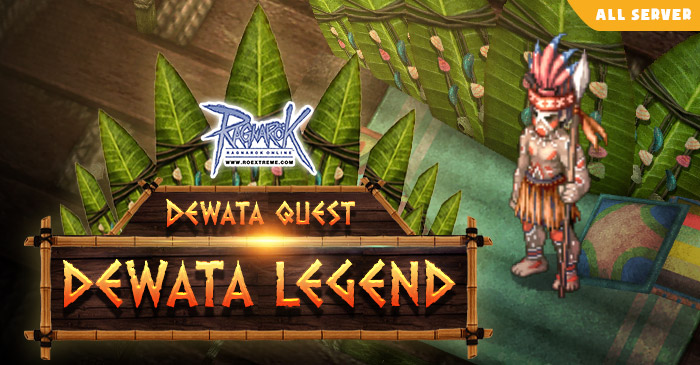 Krakatau Volcano (Dewata Dungeon 01) is the restricted access area, due to the dangerous comodo lizards that reside there, as well as the vicious Leak. If you want to enter this place you must help Tribal Chief Paiko create the Jaty Crown to prove yourself that worthy and powerful enough to enter the dangerous place.

Available for all servers - Valhalla and Yggdrasil


A character must be Level 60 or higher to accept the quest.
1 character can do the quest for 1 time Only!.

Feather of Cendrawasih 15 ea
(Obtained from Cendrawasih)


Base EXP
Job EXP
500,000
250,000
Can access to Krakatau Volcano (Dewata Dungeon 01)


Old Purple Box 5 ea



Jaty Crown 1 ea

Satay 5 ea

1. Head to Dewata Field (62, 273). Once you arrive in the location, you would be hearing people conversing inside the hut.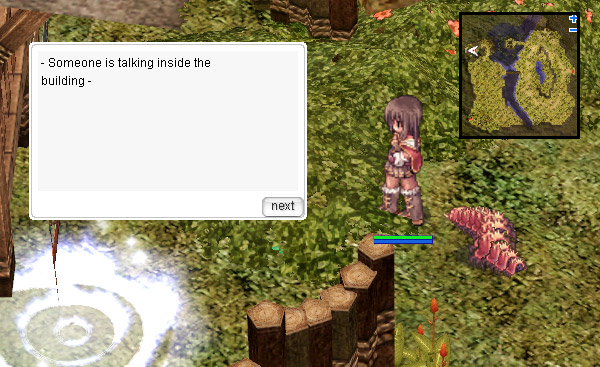 2. Enter the hut and talk to Kaysapa, Sage. He will ask you on what you want, choose "I've overheard the story about a crown".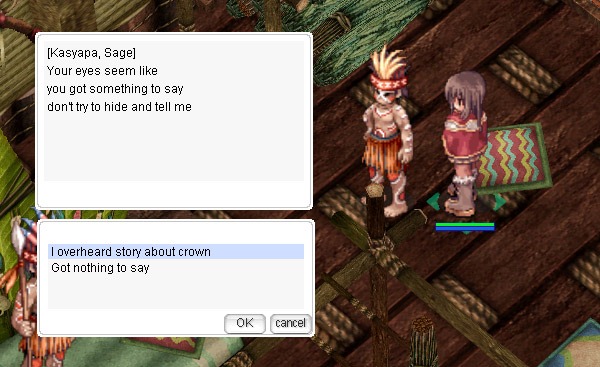 3. After conversing with Kaysapa, you must talk to Failko and choose "I overheard the story by accident".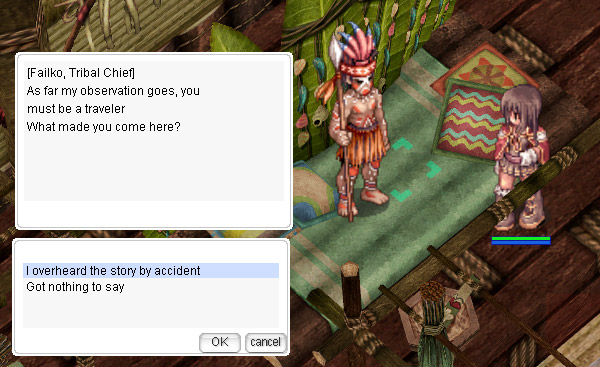 4. After the conversation with them, move just a few cells south from Paiko
(somewhere near the fireplace and portal) and a dialog will pop-out. You will overhear them again talking about how you can help them create the Jaty Crown.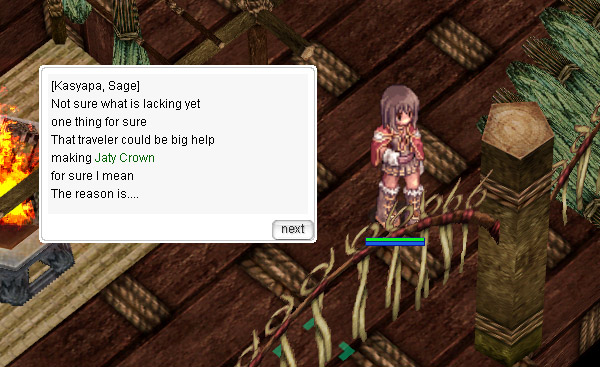 5. Return to Faiko and offer him to help create the Jaty Crown.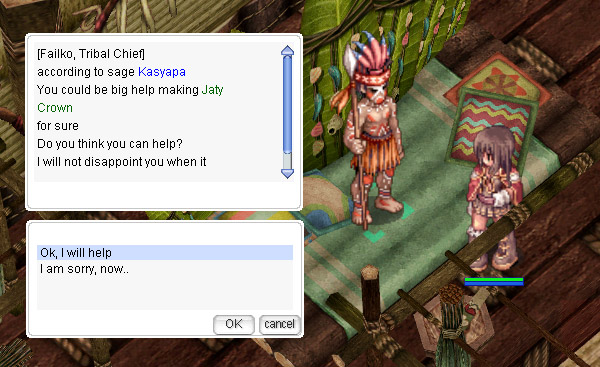 6. You will be tasked to gather Cendrasih Feathers 15 ea.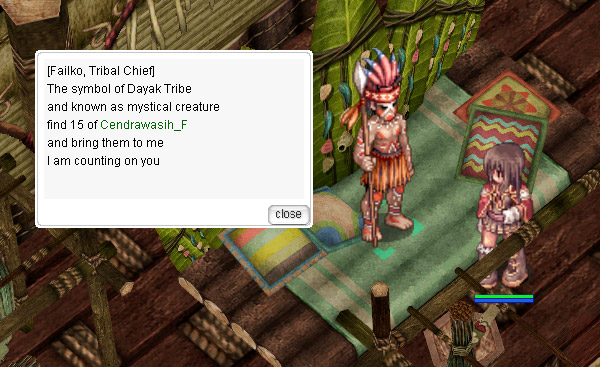 7. After collecting the feathers, talk to Tribal Chief Paiko and Sage Kasyapa. He will give you a Shining Cendrawasih Feather as certification.

Note: At this point, you can access at the Krakatau Volcano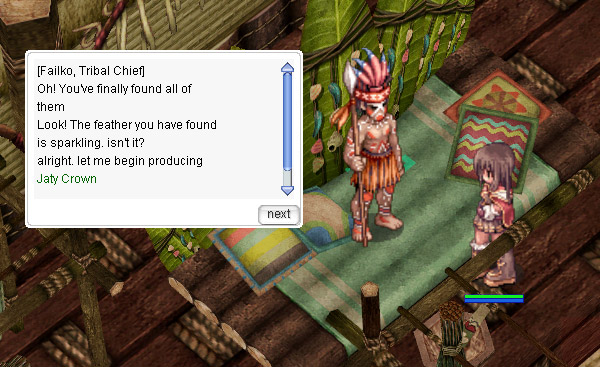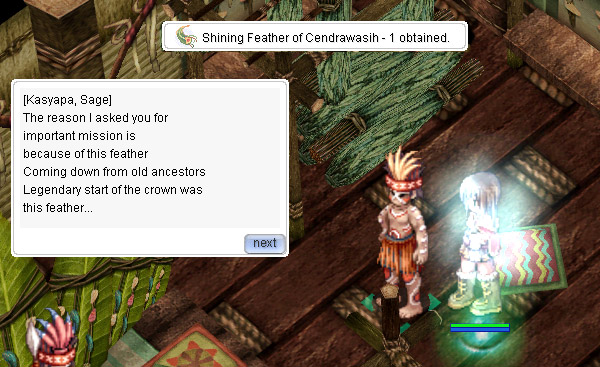 8. Talk to Paiko, and he will ask you to deliver food to specific people. He will give you 2 Satays for each person. You need to return to Paiko after each delivery!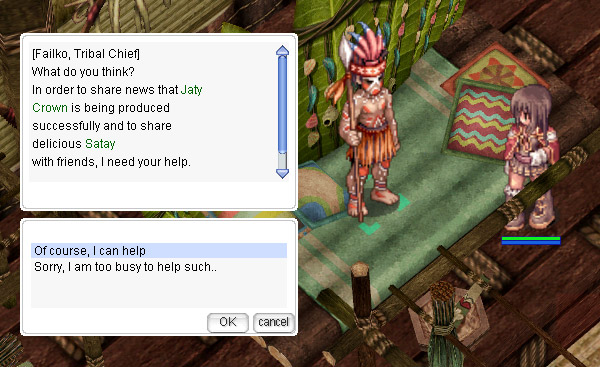 Note: You need to return to Paiko after each delivery!
NPC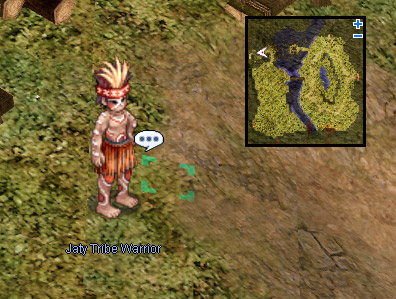 Jaty Tribe Warrior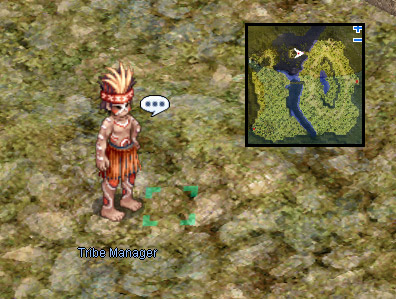 Tribe Manager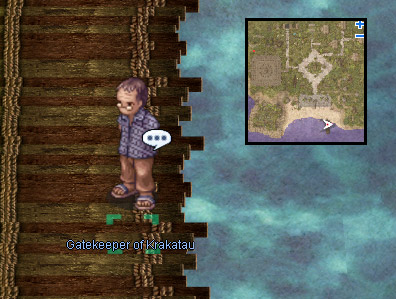 Krakatau Gatekeeper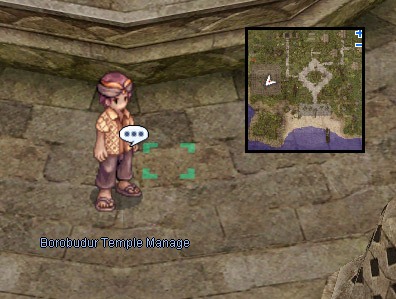 Borobudur Temple Manage

9. After delivering satay to all people. Return to Paiko and he will reward you with a
Jaty Crown 1 ea and Satay 5 ea.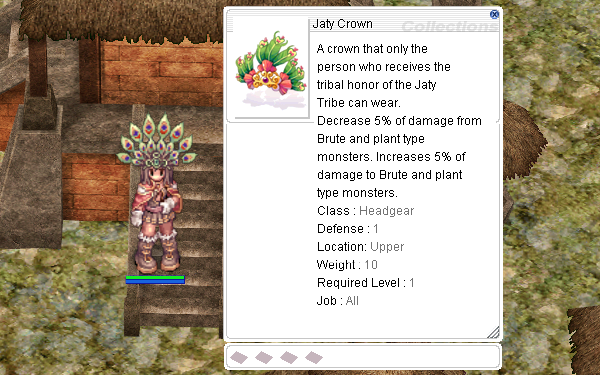 Talk with Gatekeeper of Krakatau Volcno to enter the dungeon.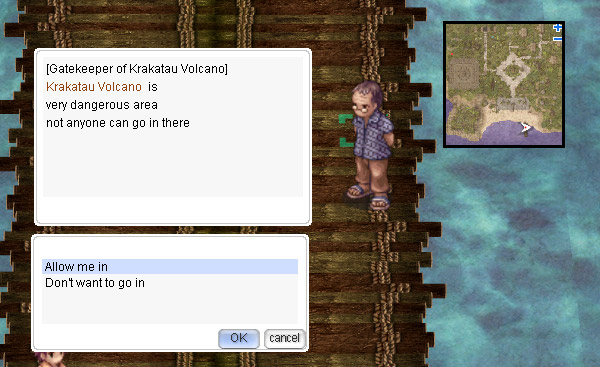 If you want to exist, talk with Gatekeeper of Krakatau Volcano.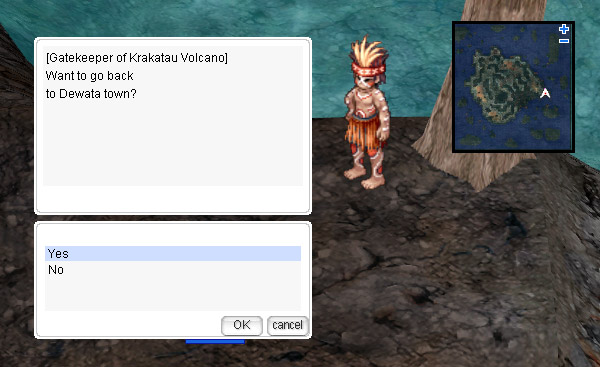 The legends and stories of Dewata
await those adventurers who seek adventure in these foreign lands!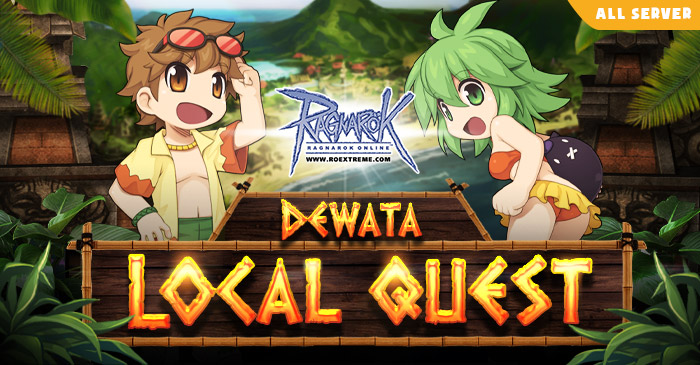 Find out more:
Click!
------------------------------------------------------------------
▪ Ragnarok Website :: https://roextreme.com/msp
▪ Download the game :: https://exe.in.th/msp-client-download
▪ Forums :: https://prontera.net/
▪ RO MSP Community :: https://tinyurl.com/ROMSPOfficialComm