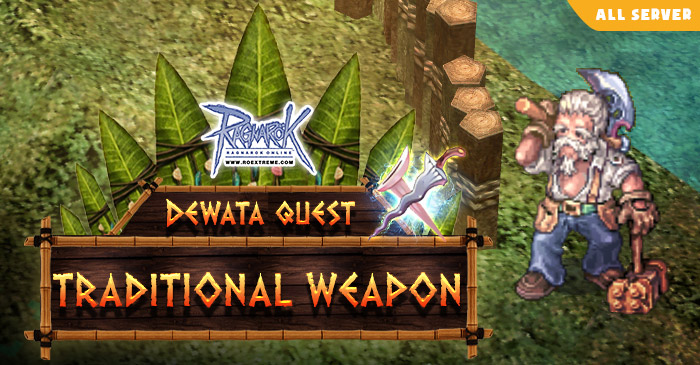 A long time ago, the manufacturing process for the holy sword of the Jaty tribe in Dewata island disappeared, but it has been reproduced by Mastersmith Gatti again. When you travel to Dewata, don't miss your chance to own it.

Available for all servers - Valhalla and Yggdrasil


Must complete Dewata Legend Quest.
This quest can be re-done without quest cooldown time.

Comodo Leather 200 ea
(Obtained from Comodo)

Steel 20 ea
(Obtained from Pitman, Obsidian, Iron Fist, Kobold)

Oridecon 20 ea
(Obtained from Nightmare, Wanderer, Anolian)

Base EXP
(can be received only first time)
Job EXP
(can be received only first time)
500,000
250,000

Keris 1 ea [Tradable]




1. Talk with Gatti at Dewata Field (127,240).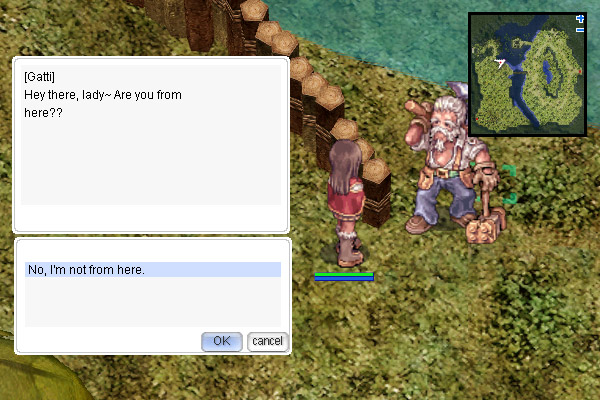 2. Gatti doesn't know the name of the place. Answer "Dewata Island" when he asks. After that, he will laugh at you and say you're crazy.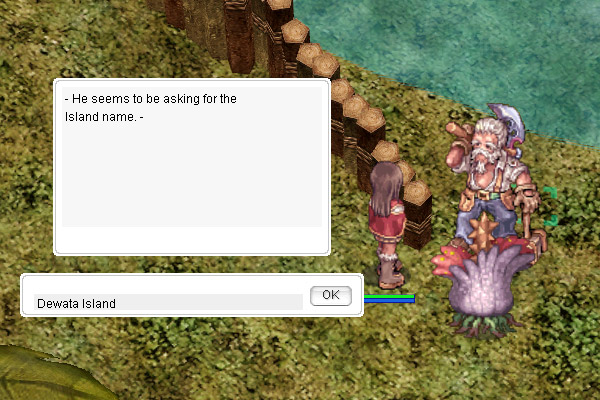 3. Gatti will then tell you about an old lost blueprint of a traditional weapon that he found in Dewata. He will ask you to gather Comodo Leather 100 ea to create it.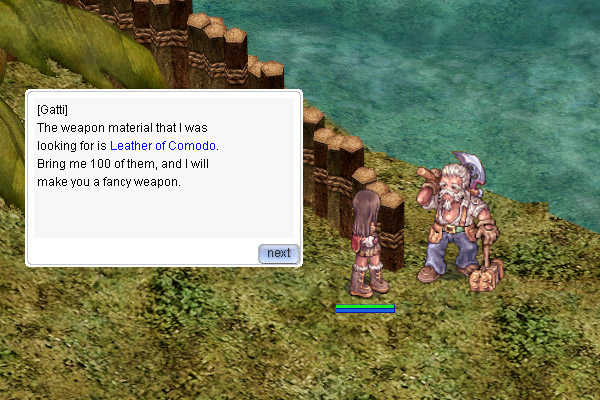 4. Collecting the required number of items and bring back to him. He will just create a handle of the weapon from the items you gathered.
Note: Do not lose the hilt otherwise you will have to repeat step 3.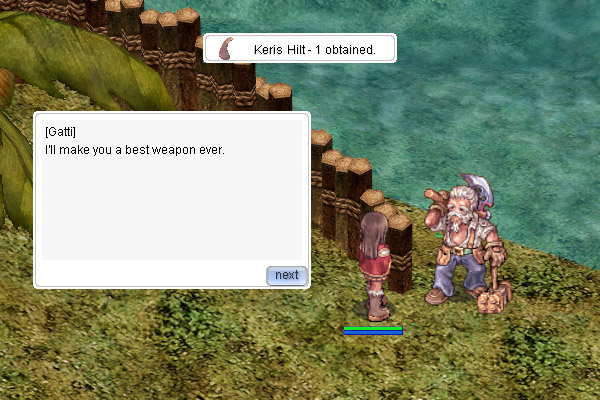 5. To complete the weapon, talk to him again and he will ask you to bring Comodo Leather 100 ea, Steel 20 ea, and Oridecon 10 ea.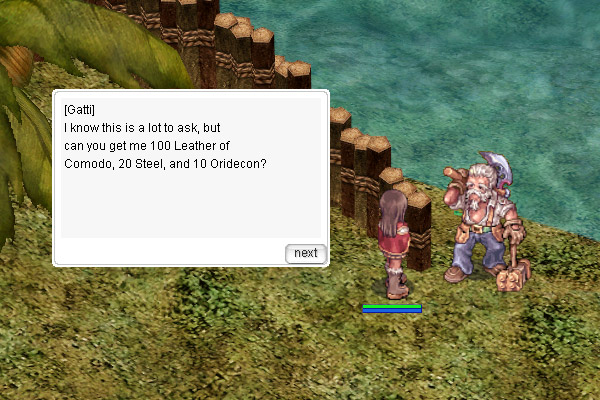 6. Bring the items including the Keris Hilt to Gatti and he will finalize the weapon. Receive a Keris.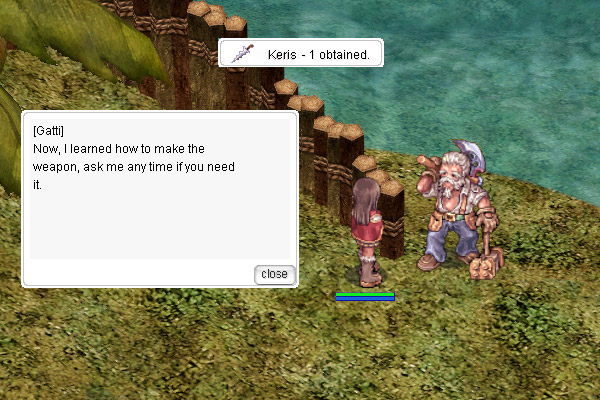 7. If you want more keris, just talk to him and bring the required items.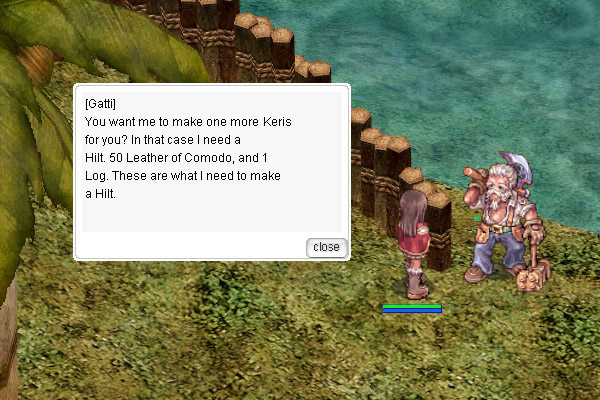 The legends and stories of Dewata
await those who seek adventure in these foreign lands!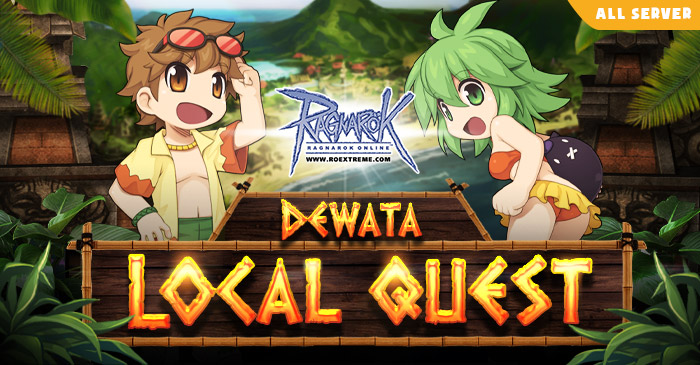 Find out more:
Click!
------------------------------------------------------------------
▪ Ragnarok Website :: https://roextreme.com/msp
▪ Download the game :: https://exe.in.th/msp-client-download
▪ Forums :: https://prontera.net/
▪ RO MSP Community :: https://tinyurl.com/ROMSPOfficialComm