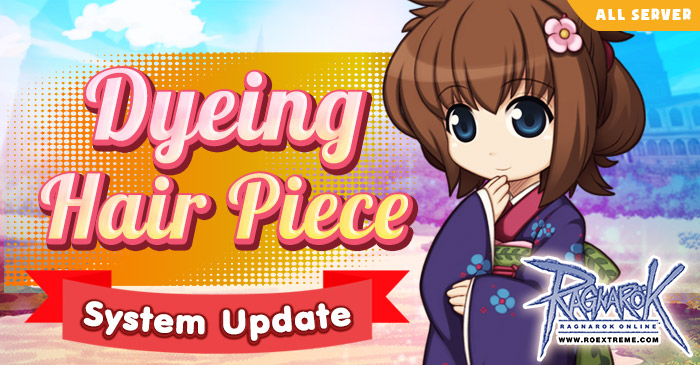 Change your hair piece color and be fashionable with "Dyeing Hair Piece System", Available NOW at NPC Yuko Yamatachi. Don't miss it!.

Available for all servers - Valhalla and Yggdrasil


You can dye your Hair Piece by having these two items "

Hair Piece Costumes

" and "

Luxury Dyestuffs

"




You can acquire different

Hair Piece Costumes

from

Mannequin and Kawaii Pack Scroll (4,950 KP)

The Hair Piece Costume will update in other scrolls in the future.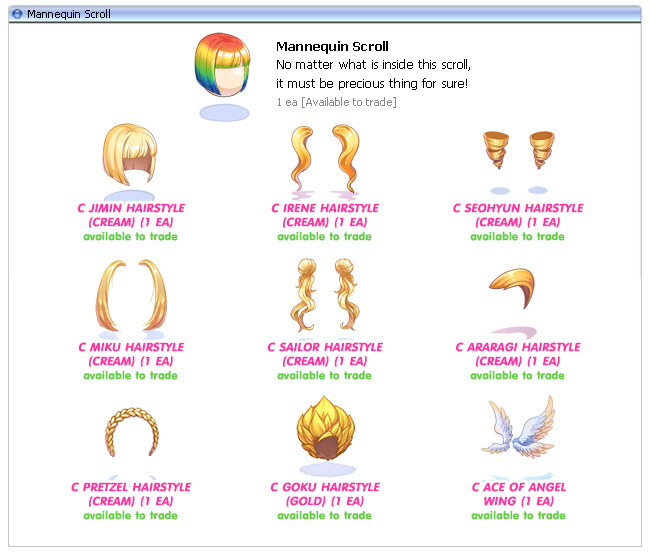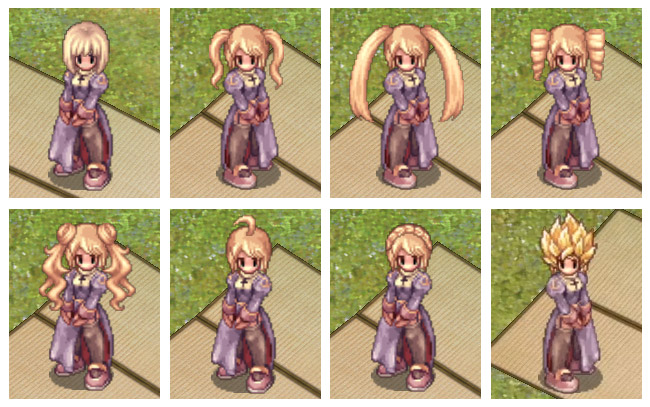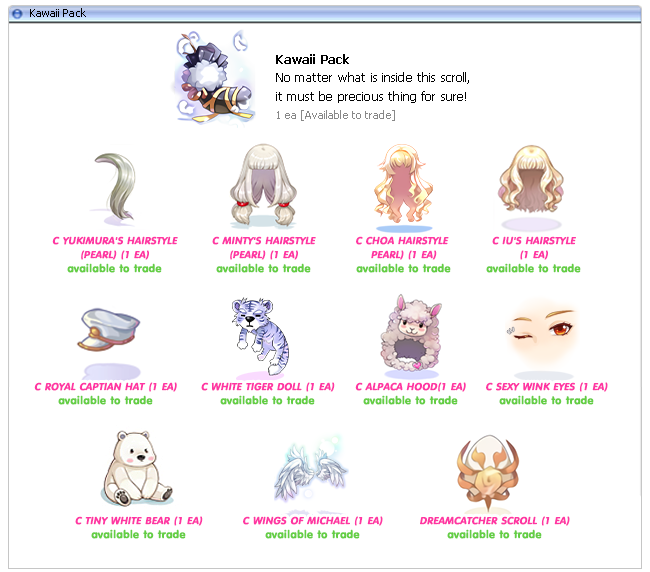 You can buy the

Luxury Dyestuffs

from Kafra Shop

(450 KP)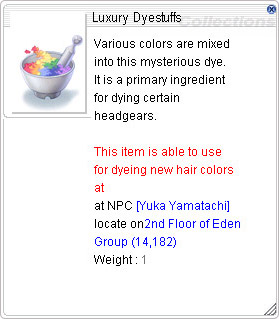 After you have both of the items, give them to

NPC Yuko Yamatashi at 2nd floor of Eden Group.

She will dye your hair piece to the color you want.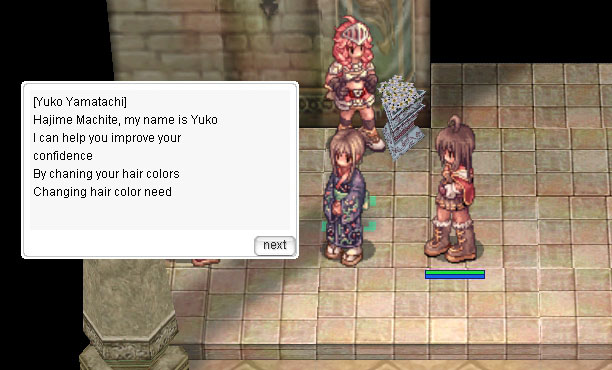 Players must wear the hair piece costume while talking with her.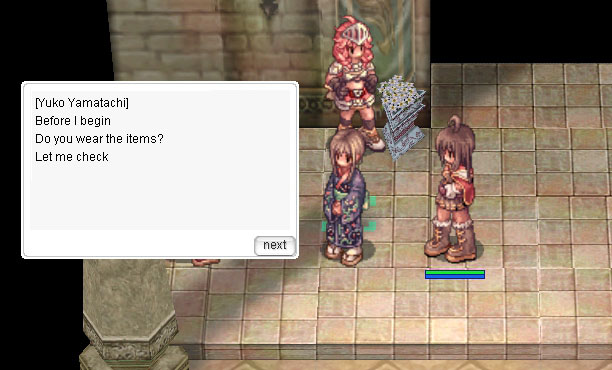 After dying process complete, you will get the new hair piece costume with the color you choose.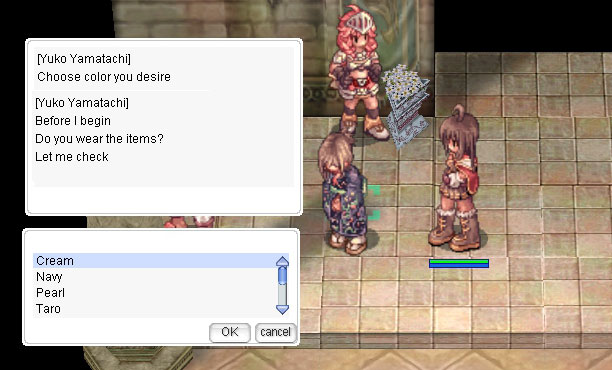 Complete!, do you feel fashionable now? After this, you can always dye your hair piece costume just by wearing hair piece costumes and bring the luxury dyestuff to NPC Yuko Yamatashi.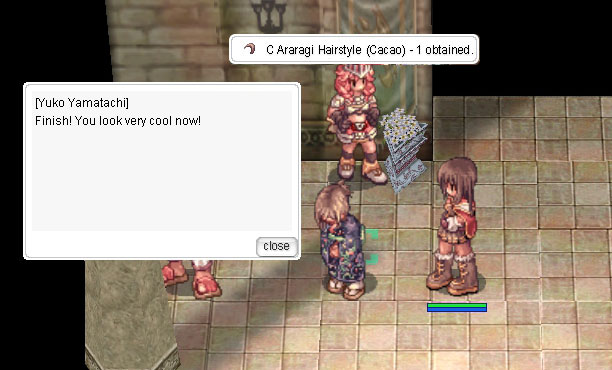 ---
Hair Piece Color Chart
​​​​​