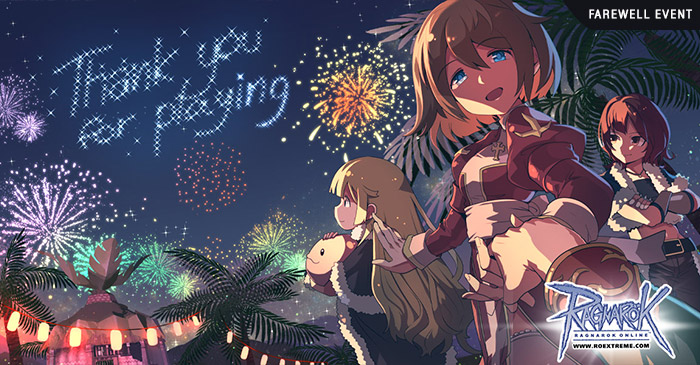 All we wanna say is thank you from the bottom of our hearts for coming with us over the 4 years.
It was the most precious moment. and we are very happy with it. Thank you for your support, friendship, and good community. You will be in our memories forever. Before leaving, we have a bunch of activities that you can join to win the premium prizes. Let's take a look!


[Farewell Event 1/4] Bomb Bayahh!


Are you ready for the challenge? let's avoid the explosion to survive as long as possible and win the special rewards.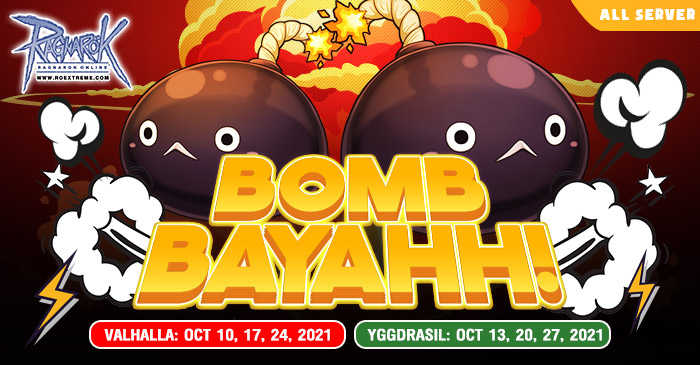 Find out more: Click!
[Farewell Event 2/4] Hide & Seek


GM squad are hiding somewhere in Midgard, the lucky players who can find them are the winner to get the exclusive reward!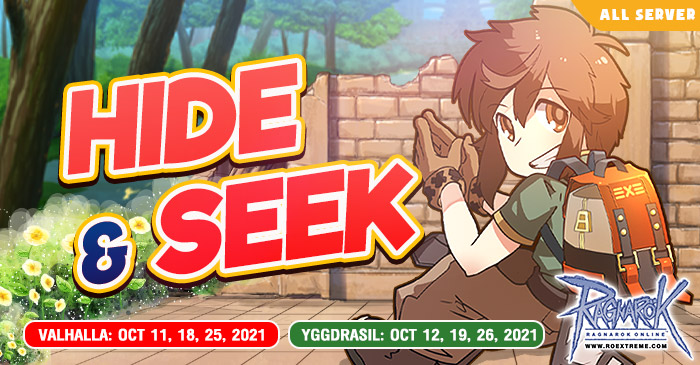 Find out more: Click!
[Farewell Event 3/4] MVP Showtime


"Arcane of Darkness" The ring of Anubis, the god of death will give power to the one who owns it moreover you can upgrade with the Enchant System.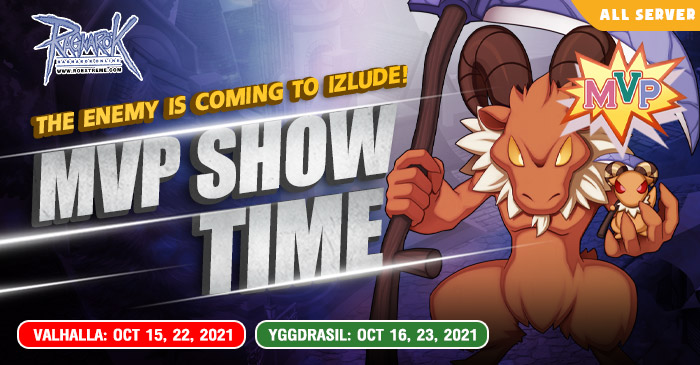 Find out more: Click!
[Farewell Event 4/4] We Are Together


Please come to join us to express their love by forming "♥" card stunt. Capture precious moments and share good feelings towards Ragnarok Online MSP to win premium prizes.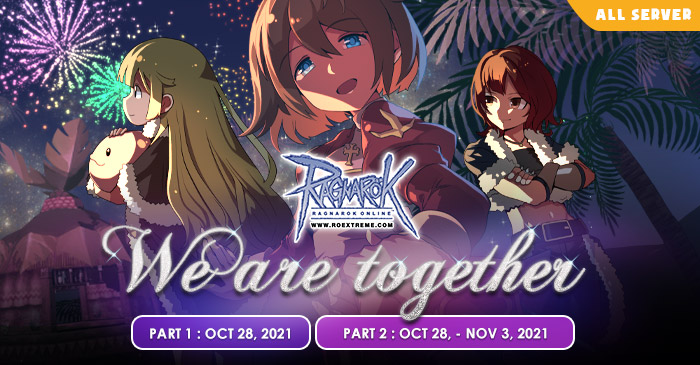 Find out more: Click!
Until we meet again, Love you all
------------------------------------------------------------------
▪ Ragnarok Website :: https://roextreme.com/msp
▪ Download the game :: https://exe.in.th/msp-client-download
▪ Forums :: https://prontera.net/
▪ RO MSP Community :: fb.com/groups/ROMSPOfficial/