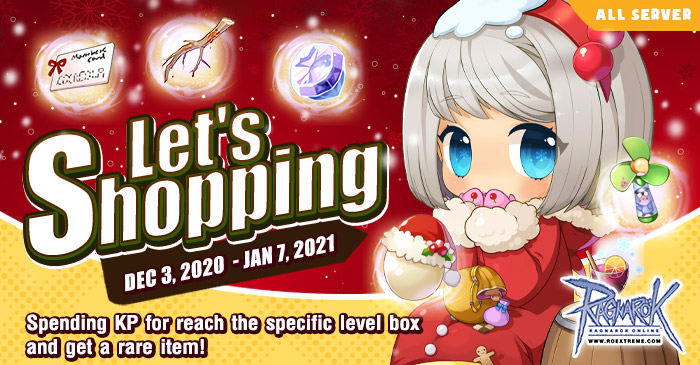 Indulge yourself with exciting rewards, receive 1 Shopping Level every 1,000 Kafra Point spent from "Kafra Shop", collect the level for reaches a defined rank and get the reward.

Available for all servers - Valhalla and Yggdrasil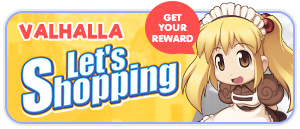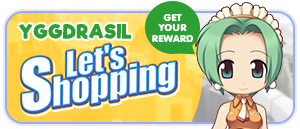 • Start of Promotion: December 3, 2020 (After Maintenance)
• End of Promotion: January 7, 2021 (Before Maintenance)

1. Receive 1 Shopping Level for every 1,000 Kafra Point used.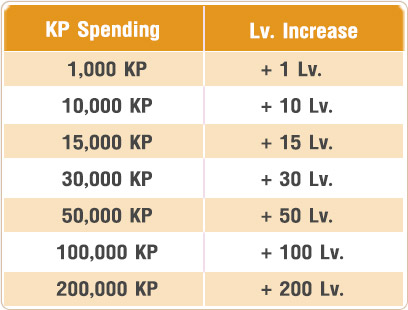 2. When you reach the specified Shopping Level, you can receive the item for free.
3. Special! When your Shopping Level reaches level 200, Get a chance to random item.
4. There is no limitation for the number of times you can top up to get the rewards as long as you reach the conditions.
5. Once you redeem items on the website, it will be given to your account through RodEx within 30 - 60 minutes.
Remark
• After spending Kafra Point, please log out one time and wait for 30-60 minutes, then login to website, the shopping level will update.

• We strongly suggest accepting all rewards within 30 - 60 minutes before the event end to avoid any mistake.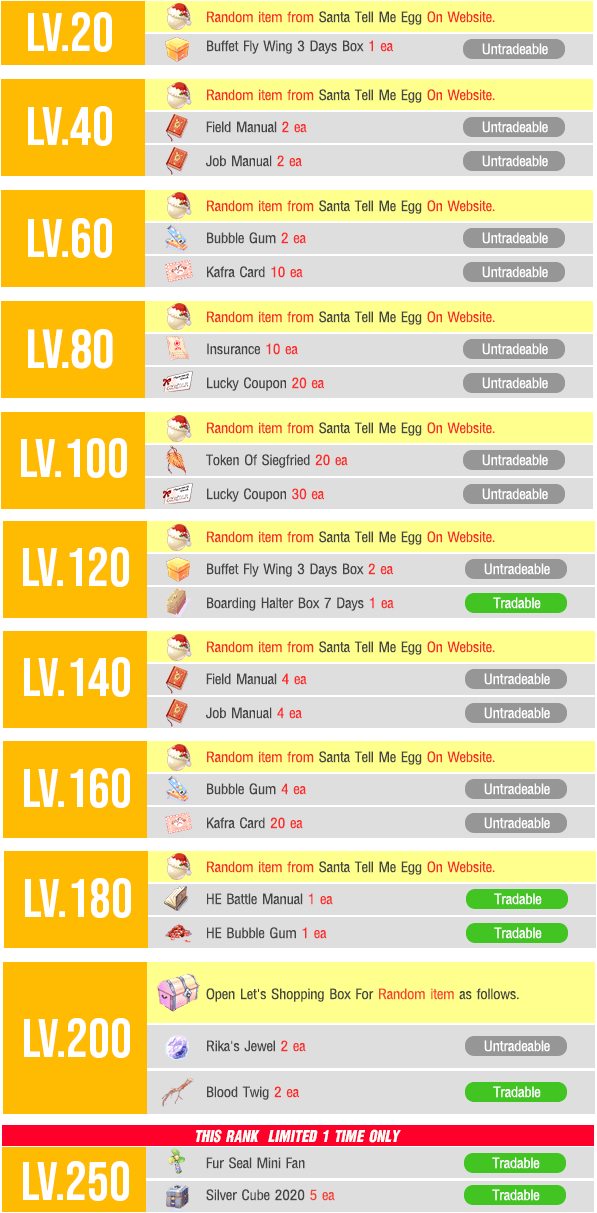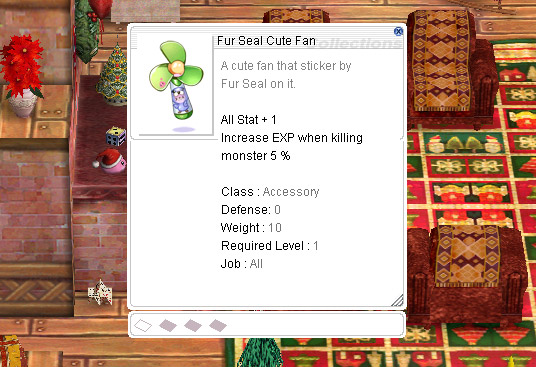 When you have opened Santa Tell Me Egg on website
get a chance to receive an item as the list below.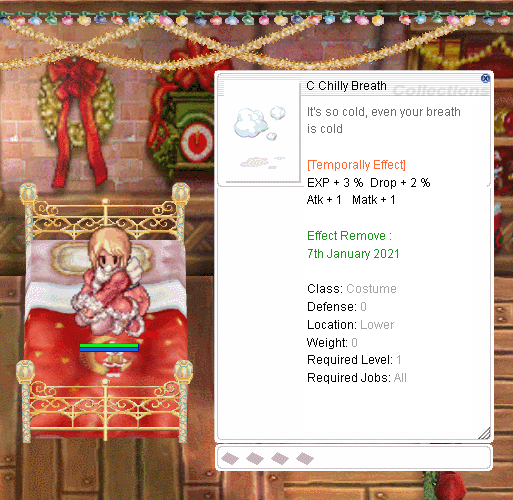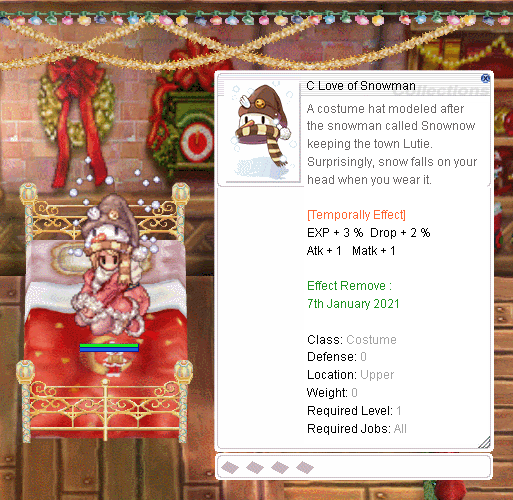 Hurry and Top-up now to enjoy these rewards!

https://roextreme.com/msp/topup
------------------------------------------------------------------
▪ Ragnarok Website :: https://roextreme.com/msp
▪ Download the game :: https://exe.in.th/msp-client-download
▪ Forums :: https://prontera.net/
▪ RO MSP Community :: fb.com/groups/ROMSPOfficial/