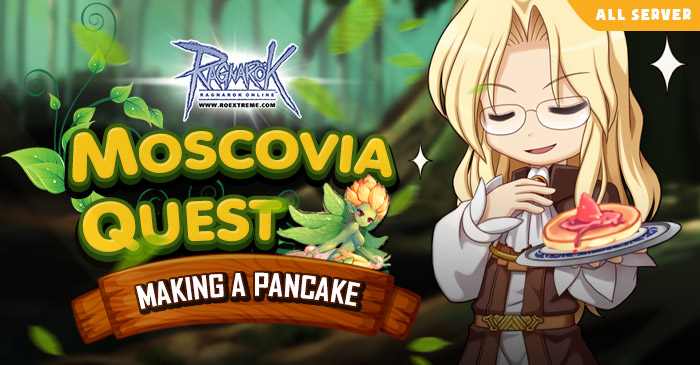 When you travel to Moscovia, don't miss the chance to taste delicious pancakes with several toppings that you can choose and if you want to make them, head to Larissa, she will tell you about the recipe.
Available for all servers - Valhalla and Yggdrasil

You must have completed Help Mikhail Quest. Find out more click!
This quest can be re-done without quest cooldown time.


Old Frying pan 10 ea
(Obtained from Magnolia)

Milk 20 ea
(Purchased from Prontera coordinates 73, 134)

White potion 20 ea
(Purchased from NPC tool dealer at Eden group)

Cheese 10 ea
(Obtained from Taoist Hermit)

Trunk 10 ea
(Obtained from Karakasa / Stone Shooter, Etc.)


Base EXP
Job EXP
15,000
15,000

Pancake with the topping that you choose 10 ea.












Remark
The weight of each item is 15, please be careful about your weight before exchanging. If you receive the wrong quantity because your weight is over, we take no responsibility in the case.

1. Head to Moscovia House (coordinates 203, 96).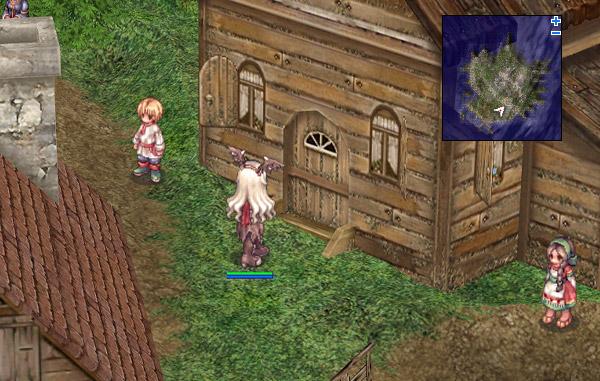 2. On the 1st floor (coordinates 211,258) talk to Larissa, she will offer to make a pancake for you.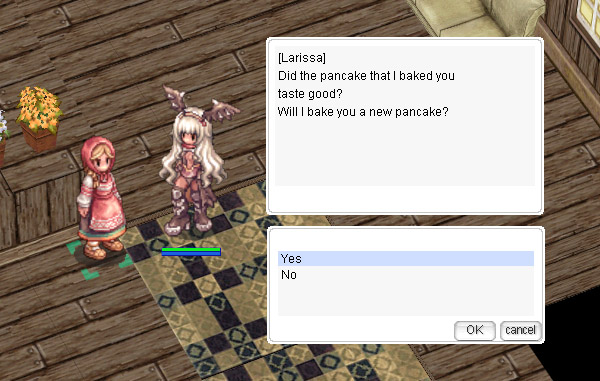 3. However, she doesn't have enough ingredients, so you must gather all of the ingredients and bring them back to her.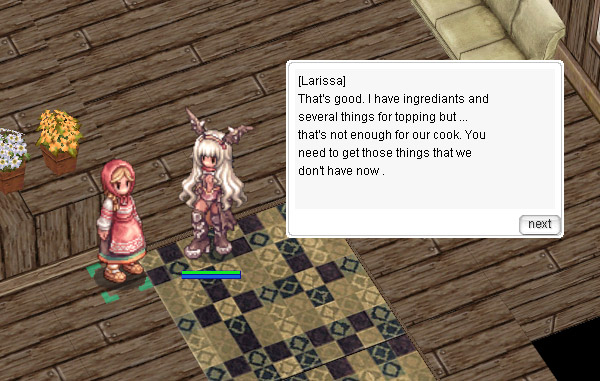 4. After all of the ingredients are gathered, bring them back to Larissa.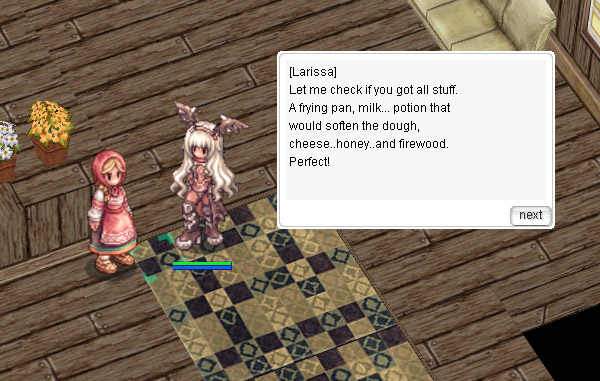 5. She will tell you about pancake recipes.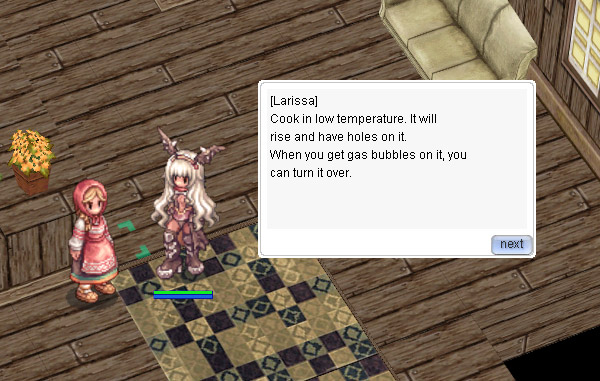 6. You can choose your favorite topping as the list below.


Honey Pancake


Jam Pancake


Mushroom Pancake


Caviar Pancake


Sour Cream Pancake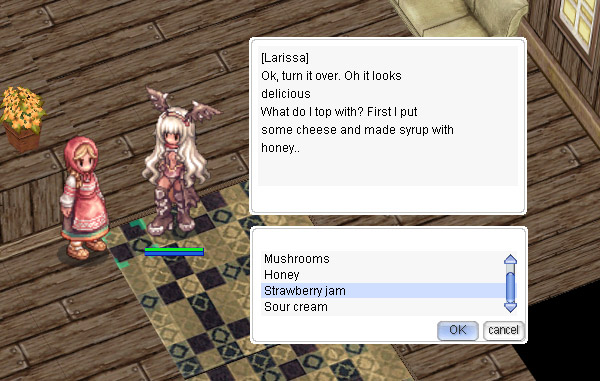 7. Finally, you will get the delicious pancake for 10 pieces.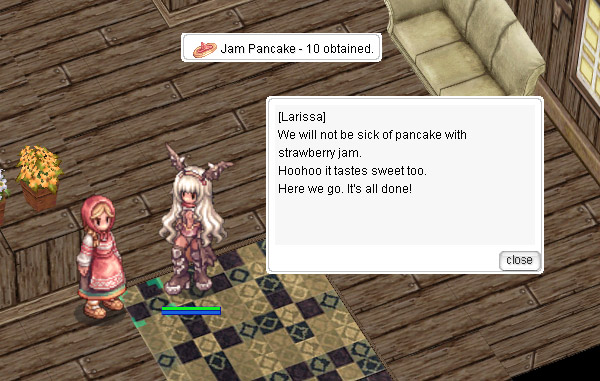 In Moscovia, There's a lot of mystery surrounding the town
that waiting to be unlocked.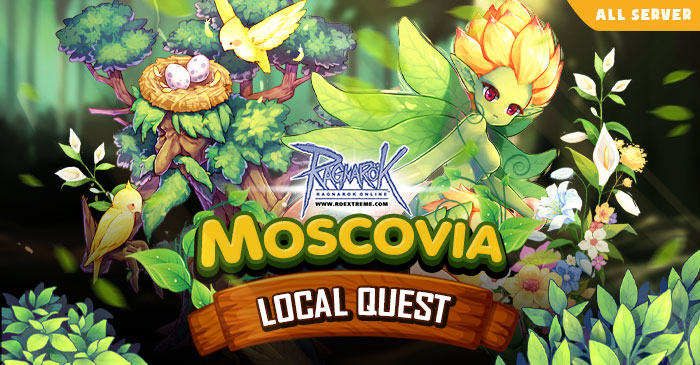 Find out more: Click!
------------------------------------------------------------------
▪ Ragnarok Website :: https://roextreme.com/msp
▪ Download the game :: https://exe.in.th/msp-client-download
▪ Forums :: https://prontera.net/
▪ RO MSP Community :: https://tinyurl.com/ROMSPOfficialComm