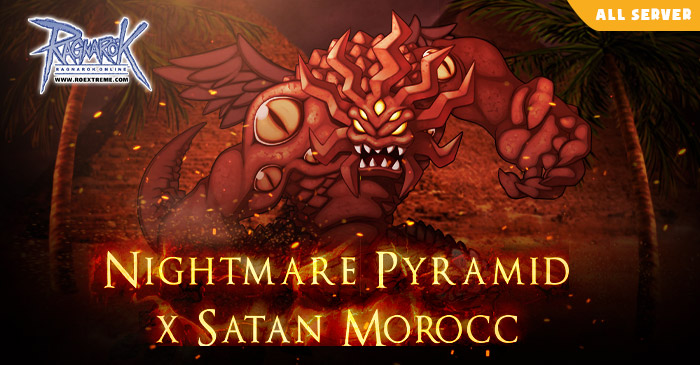 The next level of adventure in Morroc Town unleashed the new map and dungeon "Satan Morocc" and "Nightmare Pyramid" When darkness has taken over, the people are in danger, are you ready to face the fiercest enemies than ever?

Available for all servers - Valhalla and Yggdrasil


New NPC
New Quest
New Item and Card
Arcane of Darkness Enchant system
Billboard Mission

Adjusted monster locate and respawn rate in each map.
Adjusted monster status and item drop.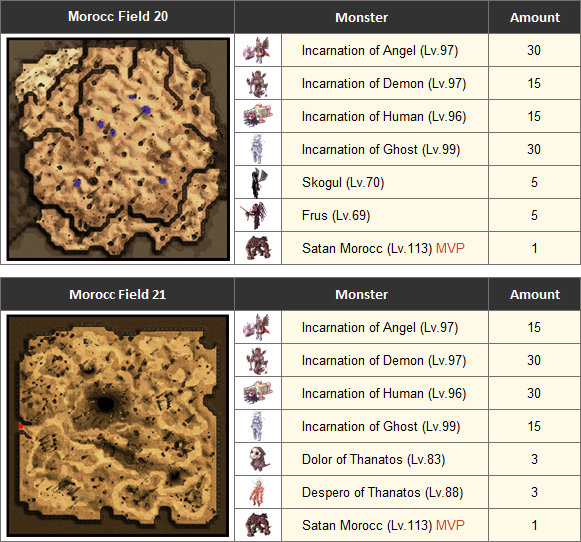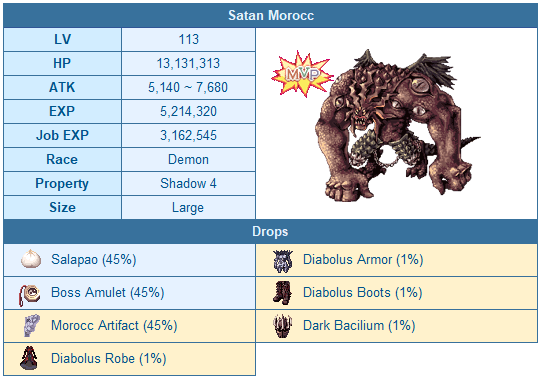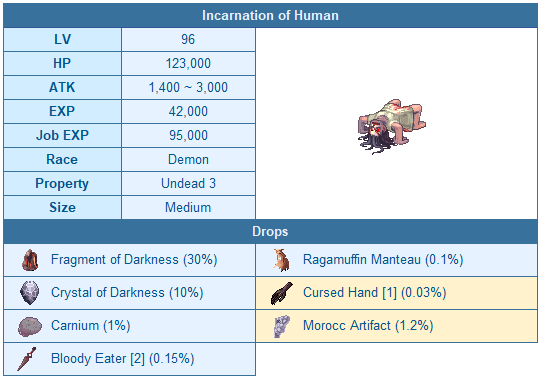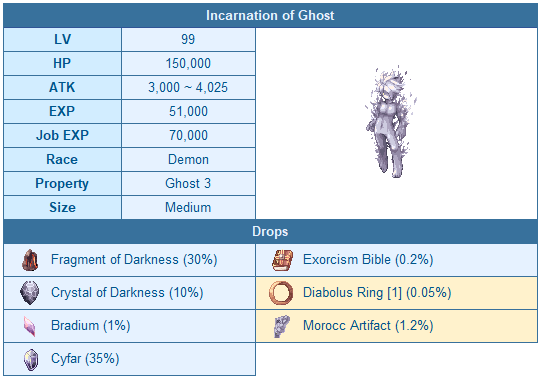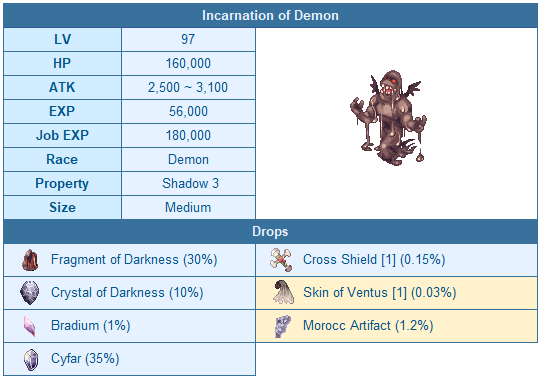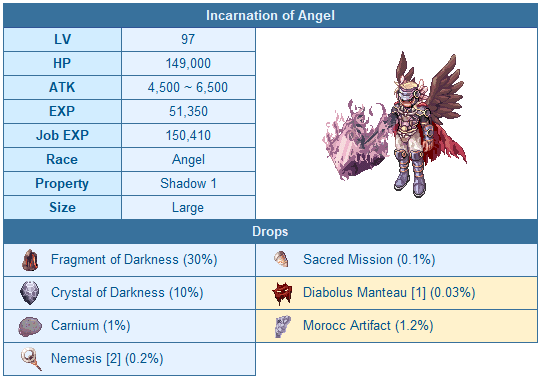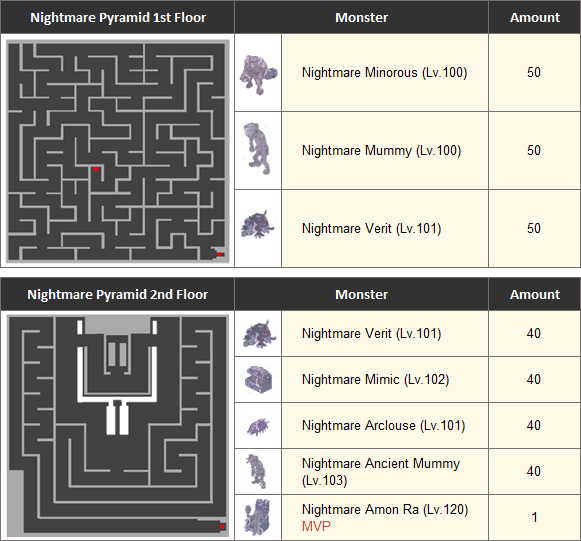 When this boss is defeated, the tomb will not appear.
However, players can check the respawn time of the boss by using "Convex Mirror"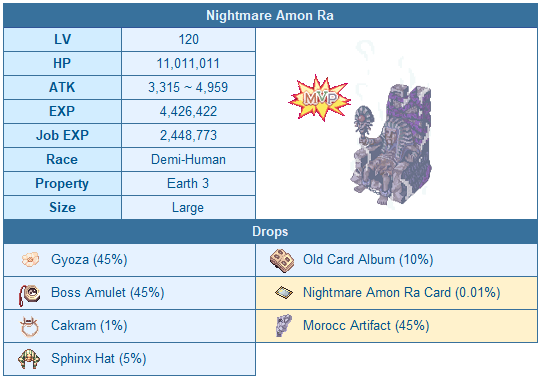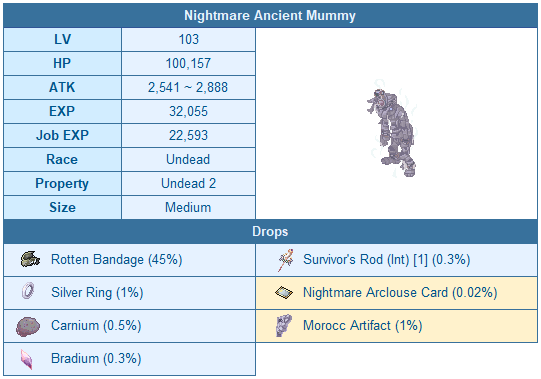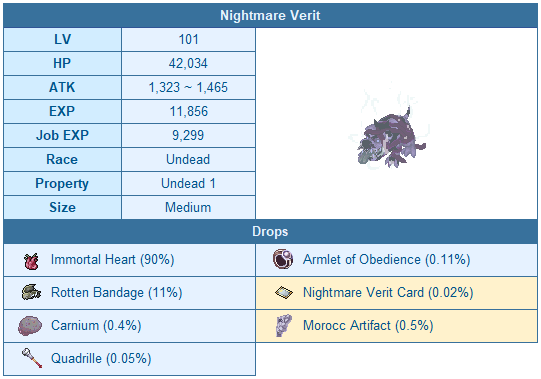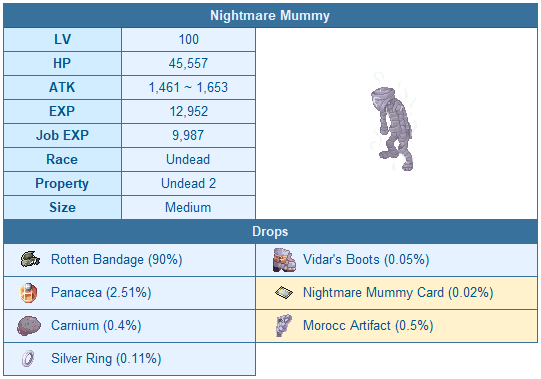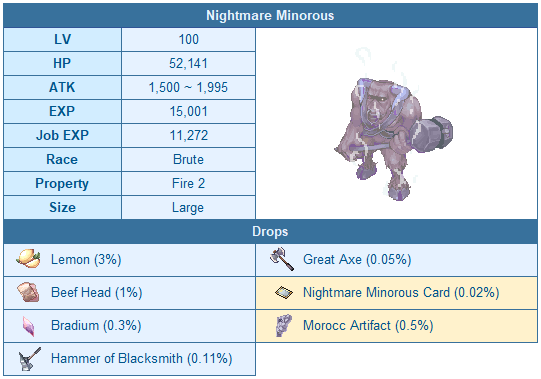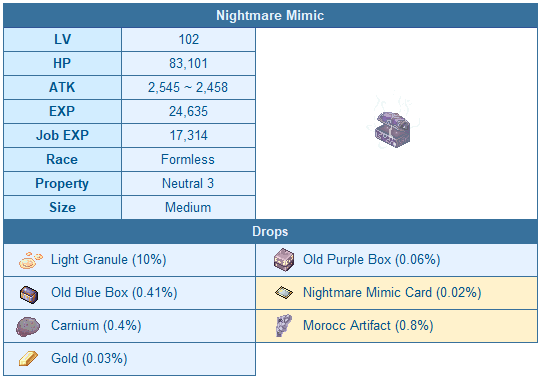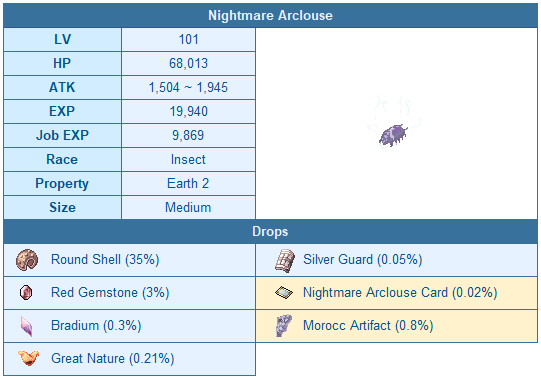 How to go

Destination

Left Warp of

Morroc Field 21



Morroc Field 20

Need to do quest

Morocc Gate Keeper
(ํyou must wear Arcane of Darkness while talking)
Service Fee: 10,000 Zeny

Morroc Field 21


VIP Employee (Only for VIP Player)
(you must wear Arcane of Darkness while talking)
Service Fee: 4,500 Zeny

Nightmare Pyramid 1st Floor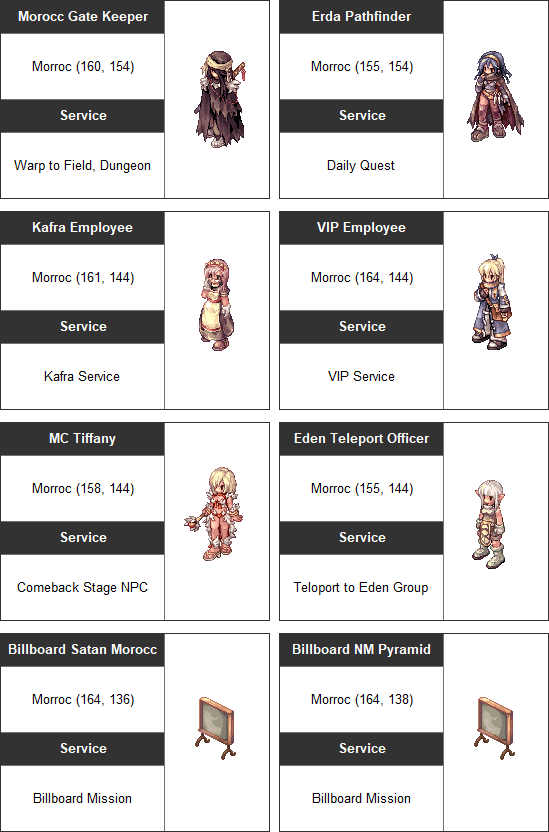 New Item

Diabolus Robe

Diabolus Armor

Diabolus Boots

Dark Bacilium

Diabolus Manteau

Diabolus Ring

Click to see item detail

This item is used to enchant Arcane of Darkness.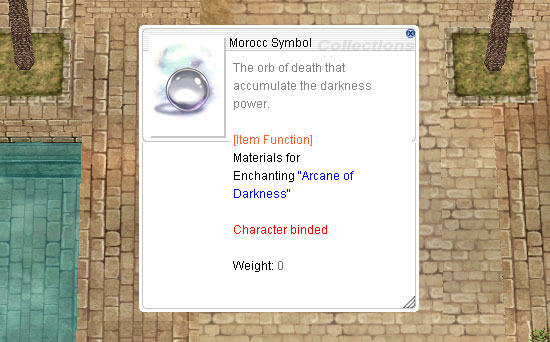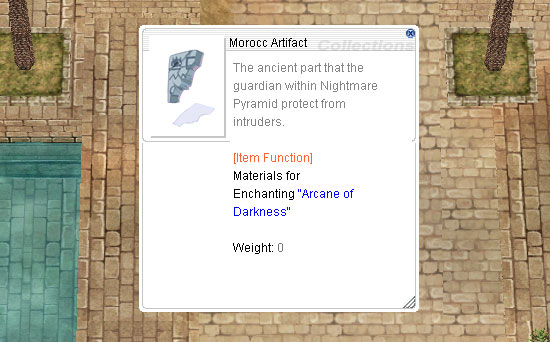 When you have finished Morocc's Pathfinding you will get this item.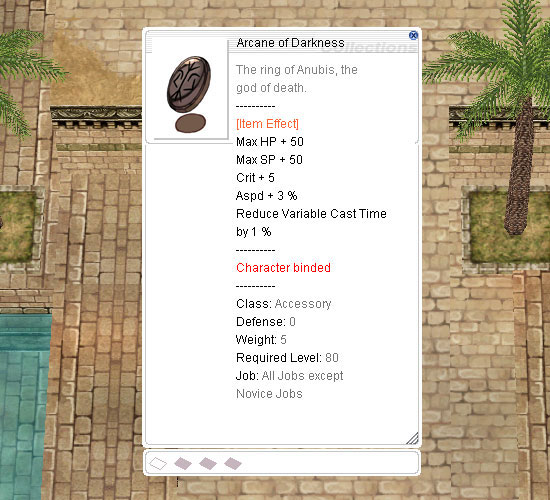 There are six levels for enchanting Arcane of Darkness.
Completed Morocc's Pathfinding Quest to unlocked this system.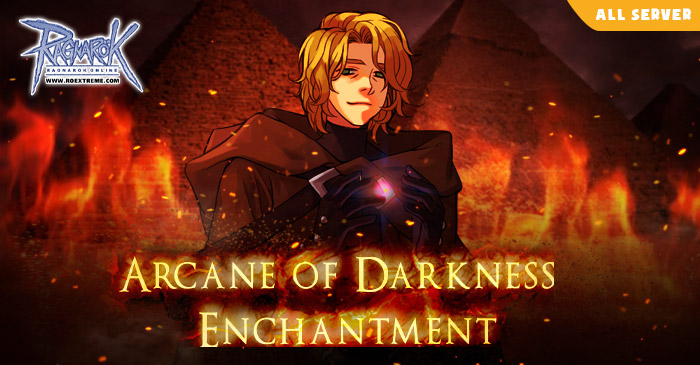 Find out more: Click

Finished this quest to unlocked
Nightmare Pyramid and Morocc Hidden Field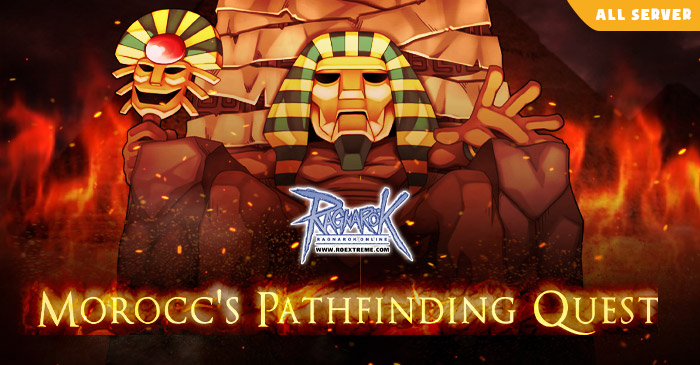 Find out more:
Click!

Only for character level 90 or higher.
You must complete Morocc's Pathfinding Quest.
Talk with Erda Pathfinder at Morroc (157, 143) to accept the quest.
She will provide a random quest.
After you finished the quest, you can talk to the NPC to receive a new quest. You must finish the quest given to you before you can accept a new quest.
Quest will reset at 05.00 AM (UTC+8)
You can do 5 Daily Quests per day.
In case the accepted quest is not completed before the reset time, the quest will be deleted.
When the character completed the quest, but, did not report it to the NPC before 05.00 AM (UTC+8) of the next day, the quest will reset.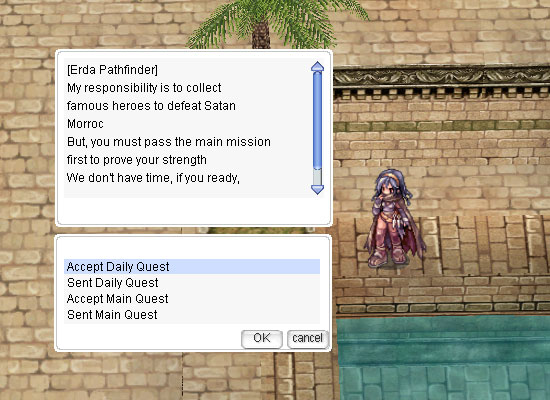 Randomly 5 quests from the list below

Hunt (100) Incarnation of Angel

Hunt (100) Incarnation of Demon

Hunt (100) Incarnation of Human

Hunt (100) Incarnation of Ghost

Hunt (200) Nightmare Minorous

Hunt (200) Nightmare Mummy

Hunt (200) Nightmare Verit

Hunt (200) Nightmare Mimic

Hunt (200) Nightmare Arclouse

Hunt (200) Nightmare Ancient Mummy

Collect (100) Fragment of Darkness

Collect (100) Crystal of Darkness

Collect (100) Morroc Artifact

Reward

Morroc Symbol 4 ea
Base EXP: 250,000 / Base Job: 150,000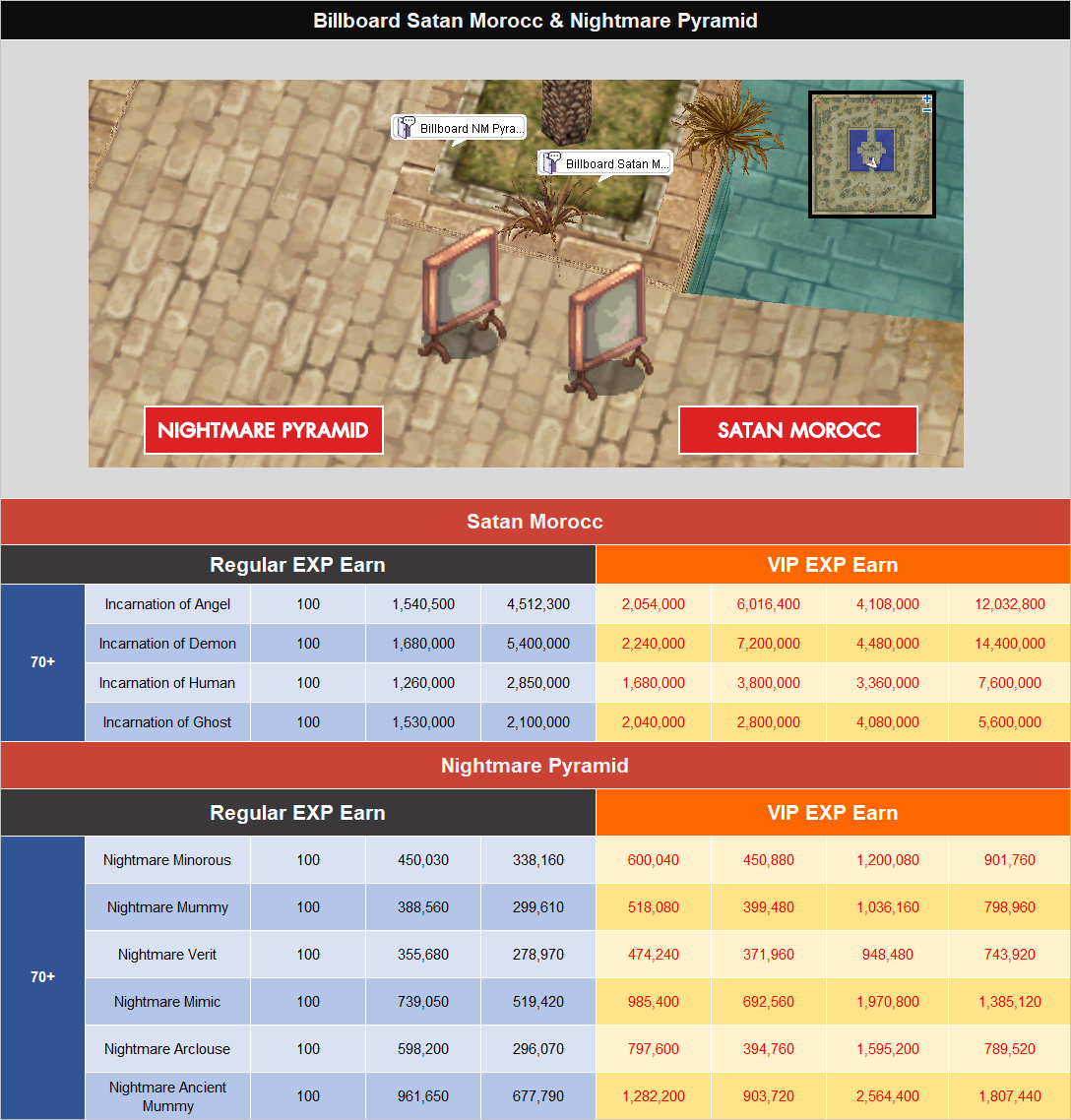 ------------------------------------------------------------------
▪ Ragnarok Website :: https://roextreme.com/msp
▪ Download the game :: https://exe.in.th/msp-client-download
▪ Forums :: https://prontera.net/
▪ RO MSP Community :: fb.com/groups/ROMSPOfficial/