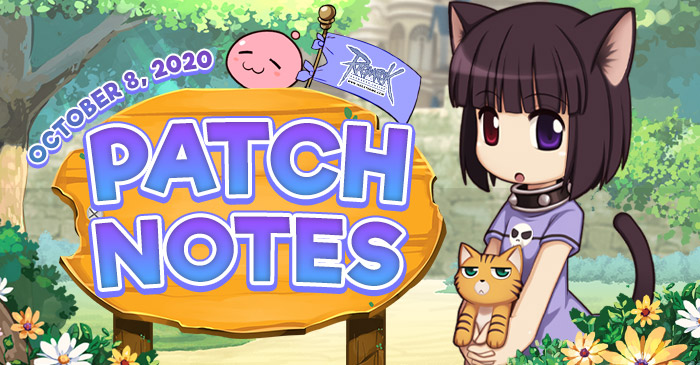 Here are some changes and updates after the server maintenance October 8, 2020
We are as excited as you are! With these updates, it will help you create more exciting journeys, explore the game with its improvements, and get more items as you traverse in the world of Ragnarok!

| | |
| --- | --- |
| Event and Promotion | Will end on |
| | Oct 15, 2020 |
| | Oct 29, 2020 |
| | Oct 31, 2020 |
| | Nov 5, 2020 |
| | Nov 5, 2020 |
| | Nov 12, 2020 |
| | Nov 12, 2020 |
The hottest deal is coming on October 10, 2020
Don't miss your chance to get item at the lowest price!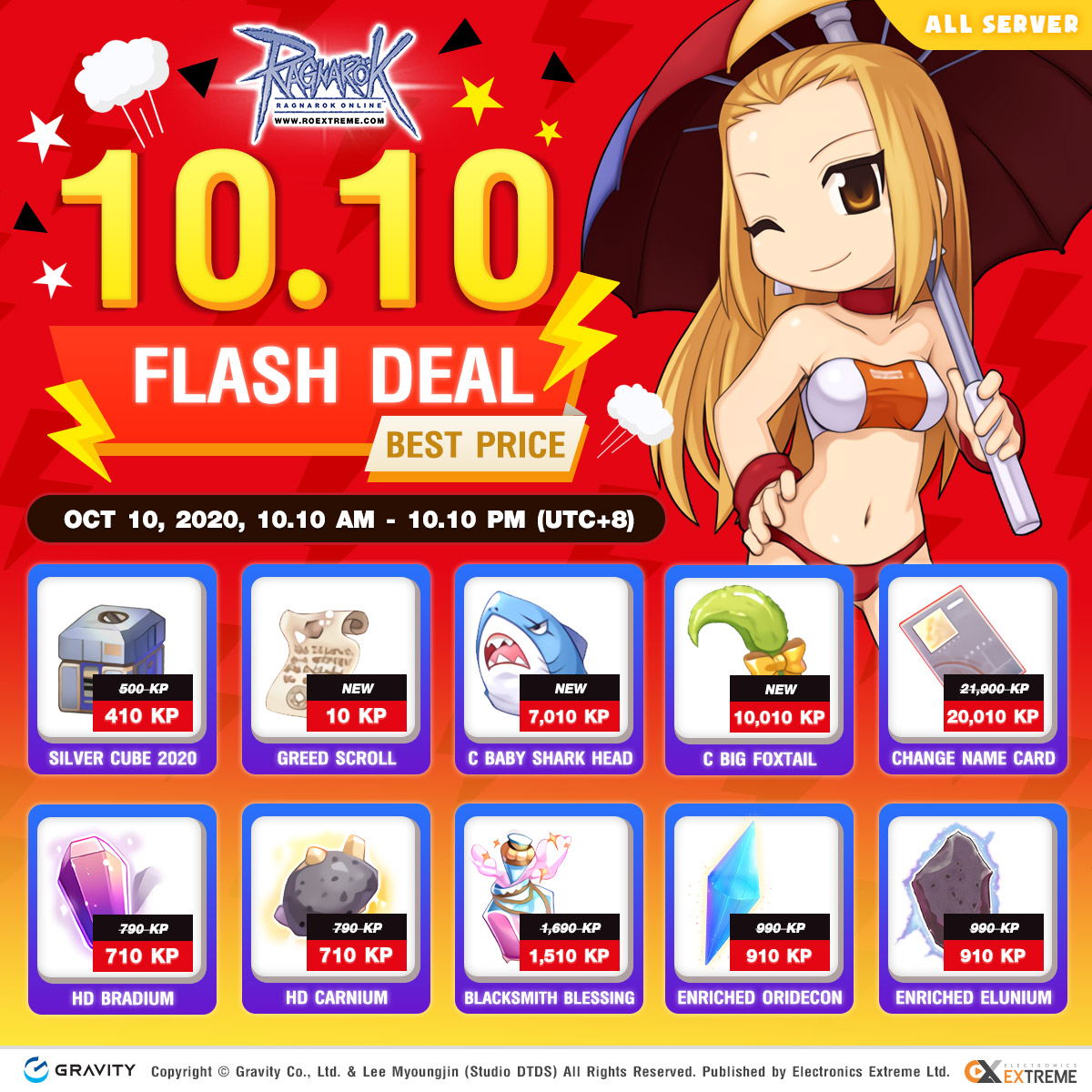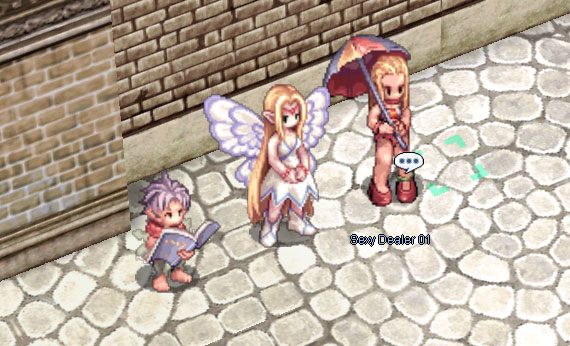 NPC Sexy Dealer will temporarily appear on
October 10, 2020 (10.10 AM - 10.10 PM UTC+8)
Important Note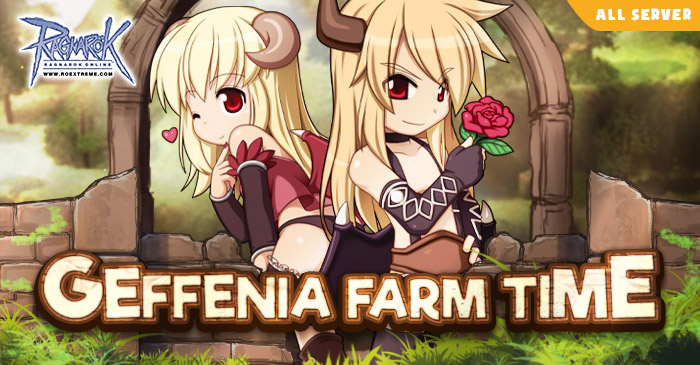 Due to the total donation from test your luck event
reaches 2,000,000,000 zeny,
Geffenia Farm Time event will coming on October 2020.
but in the same week, the drop rate booster from Friday Night Event will not running for keep balanced in-game economy.
-------------------------------------------------------------------------------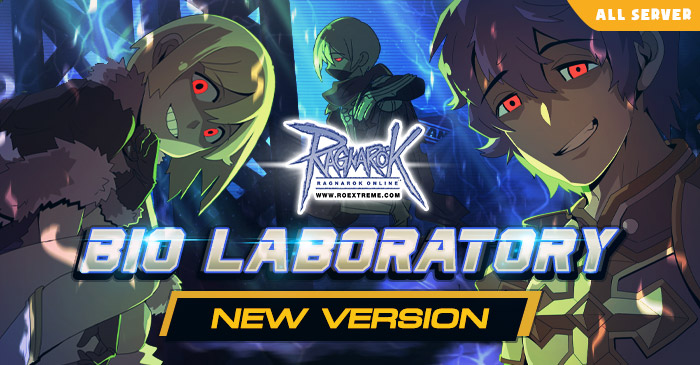 Biolab Voting Summary
Plan A: 44.5% / Plan B: 55.5%
We will adjust to plan B on October 15, 2020. (see the detail below)
1. Monsters type are back to normal type (Able to get abnormal status)
2. Revert ATK and Status to old version
3. Block Skill Frost Joke, Scream, and Ice Wall on Biolab 3rd Floor
4. Adjust amount of monster in Biolab to make player more convenient to Craft and Enchant
-------------------------------------------------------------------------------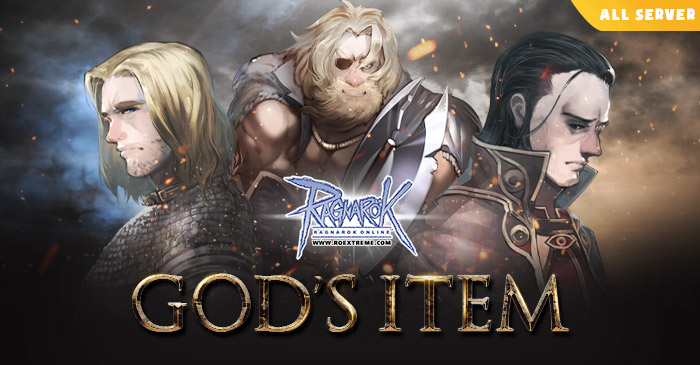 God Item Renovation Notice
we are considering to adjust God item created from temporary item to be a permanent item. This means we need to adjust the material required too,
Please stay tuned for the update in November.

[ALL] Daily Check-In

(October 8 - November 5, 2020)
Daily Check-In (in-game) will bring more convenience for receiving daily rewards. When you start playing the game, the daily check-in system window will appear. You can claim your reward once per day by clicking on the item.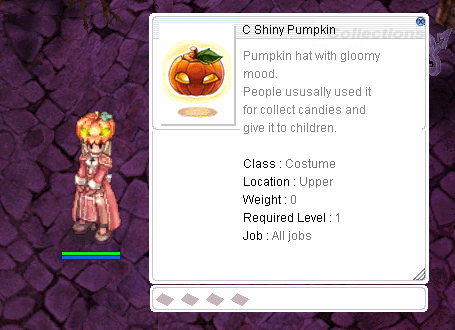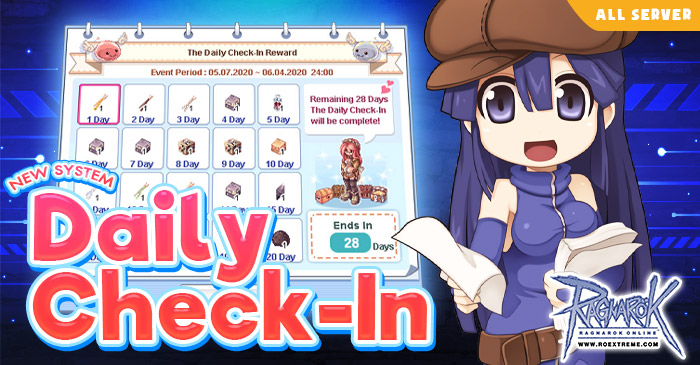 Find out more: Click!


[ALL] Billboard Mission | Izlude & Comodo Improvement


The best way to gain experience faster! In this week, you are available to get the new mission at Izlude & Comodo.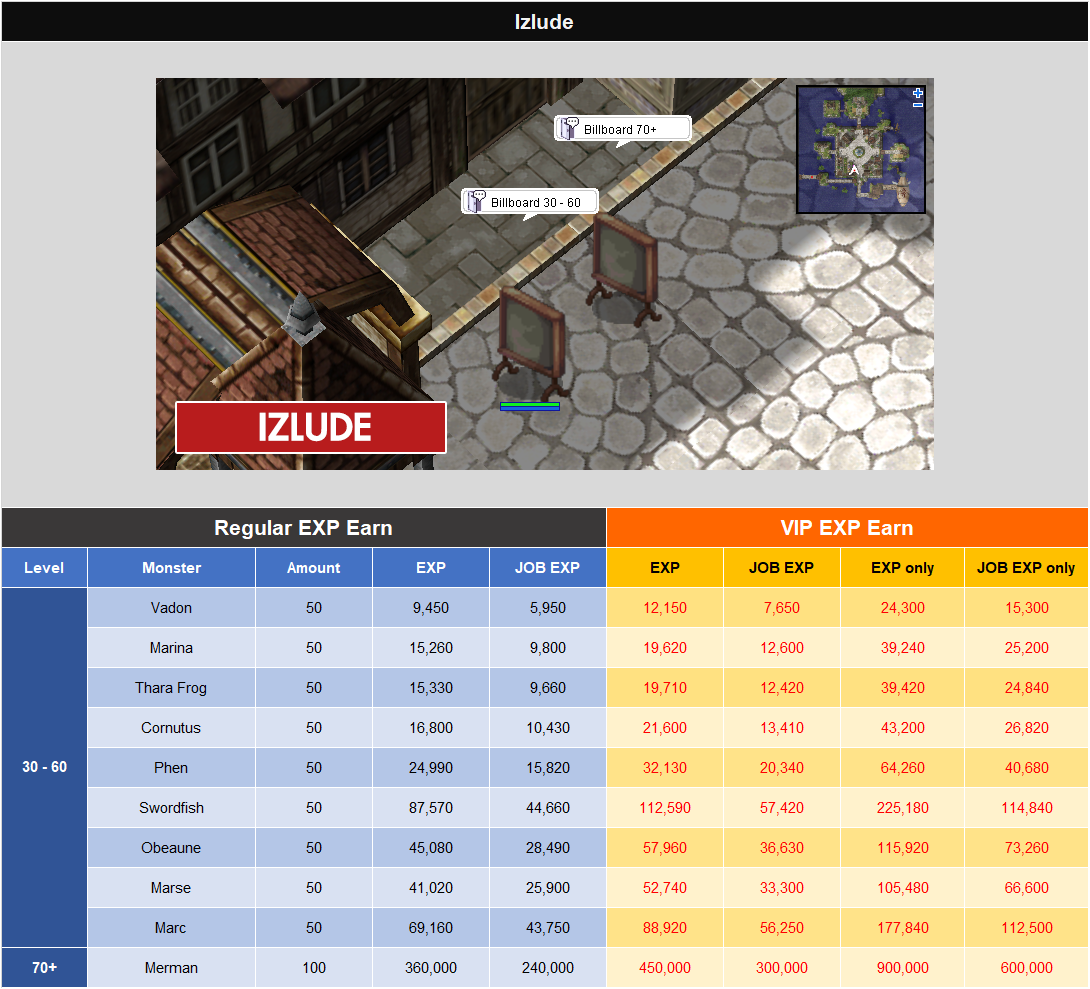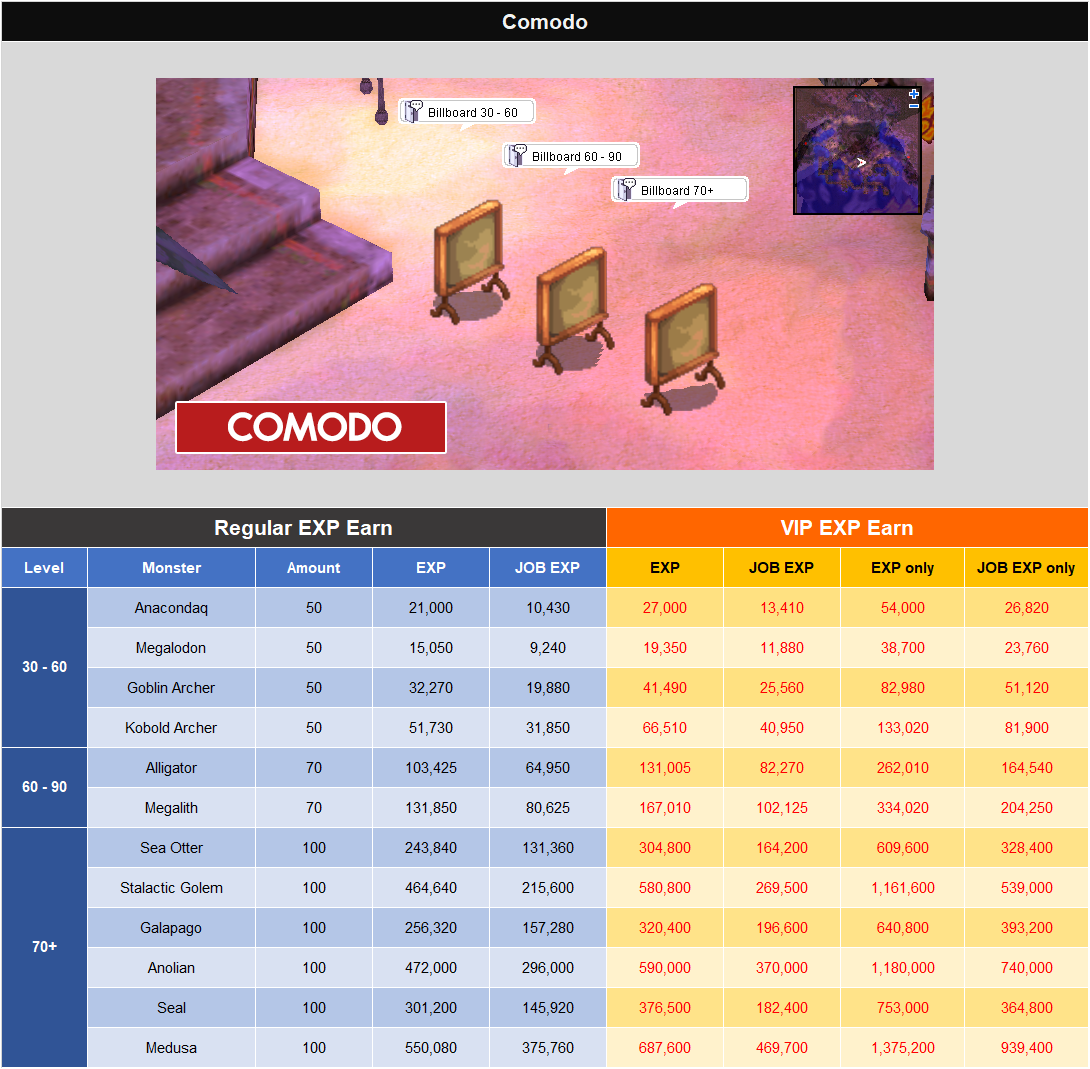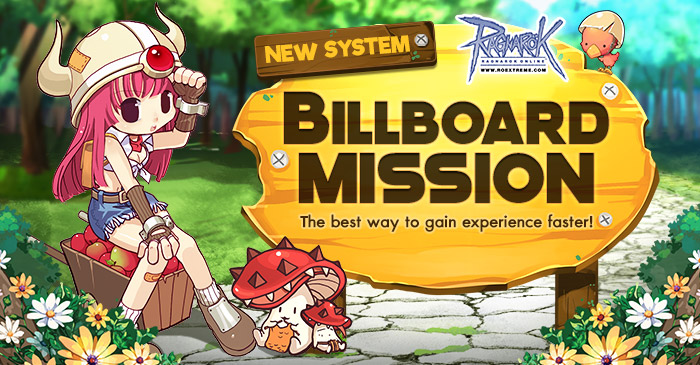 Find out more: Click!
[ALL] Riko & Rika Exchange | Added C Evil Druid Hat (Blood) to Riko List


Have you ever tired of the same costume and equipment? If yes, Riko and Rika the twin sister is here to help you! Exchange your unwanted equipment or costume and turn it into the new one that you dream of.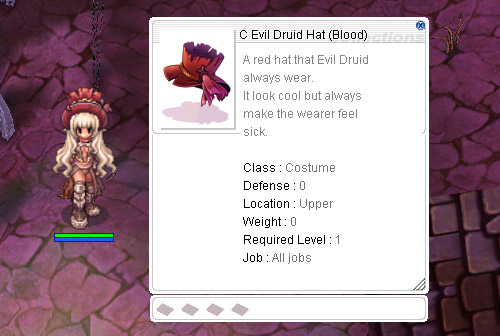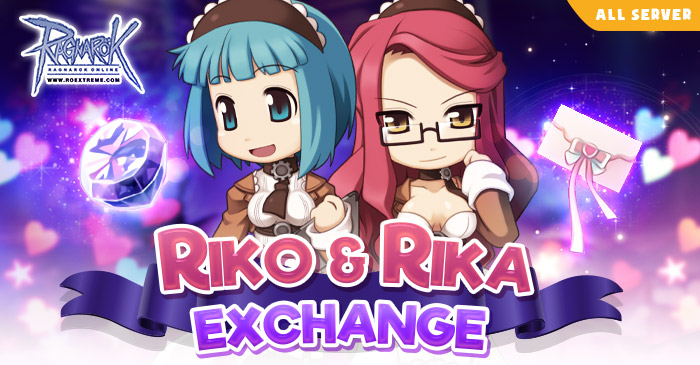 Find out more:
Click!
[ALL] Bio Laboratory | Enchant System


Let's improve your Biolab Headgear more powerful! by adding a special effect to them.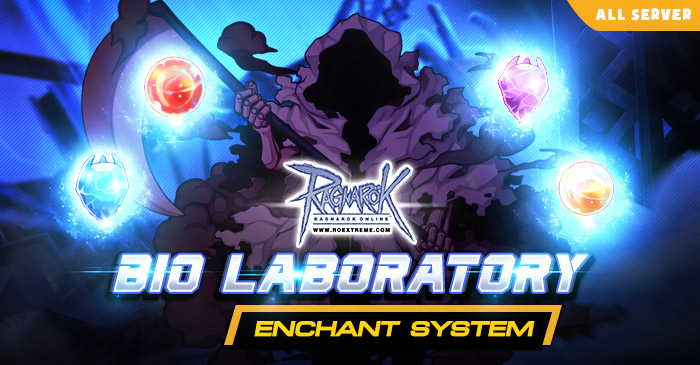 Find out more: Click!

Added NPC MC Tiffany at Louyang Town.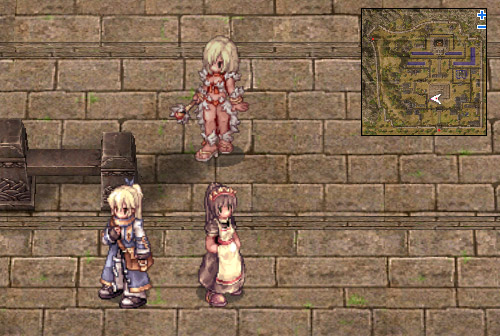 Added Billboard Mission at Morroc Town.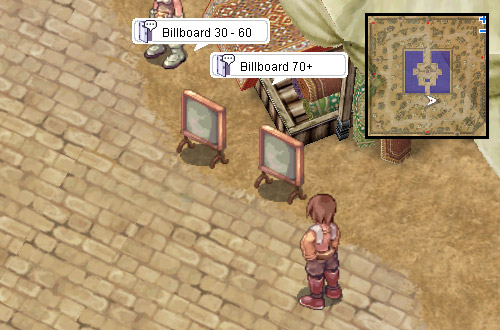 Adjusted Buffet Fly Wing 3 Days Box can be sold to NPC.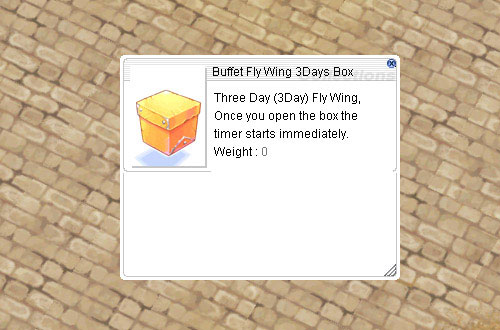 ---

[ALL] Comeback Stage 10.1 | Be Natural

(October 8 - 29, 2020)
Meet our comeback stage challenge "Be Natural" that will give you double experience points when hunted down. Starting now until October 29, 2020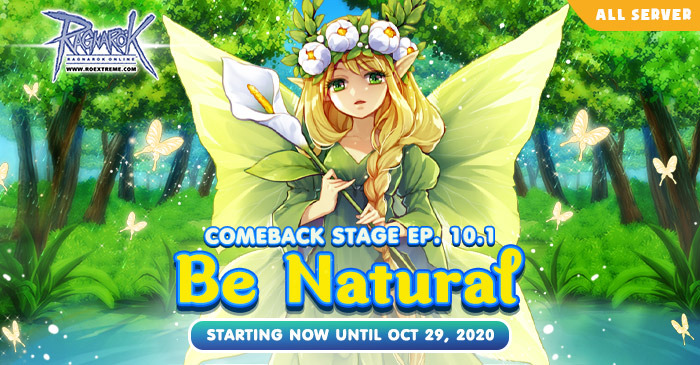 Find out more: Click!


[ALL] Tiffany's Treasure SS2

(October 8 - November 5, 2020)
Time to embark and go for a treasure hunt! Let's find the key to unlocked the treasure chest that contains many precious items inside.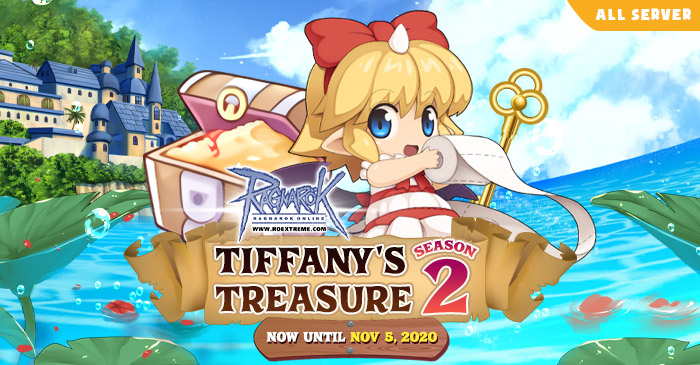 Find out more: Click!​​​
---

White Villian Scroll (450 KP)

(Now until November 5, 2020)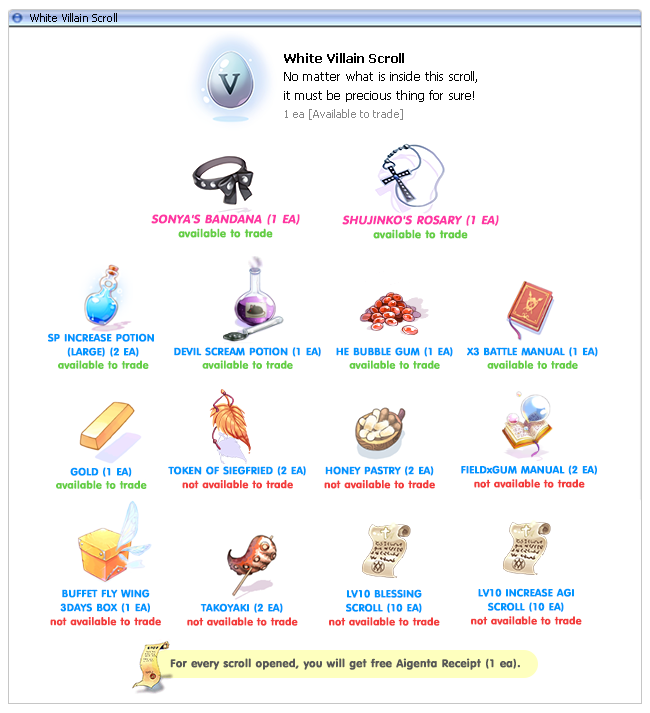 Chance to obtain these awesome equipment!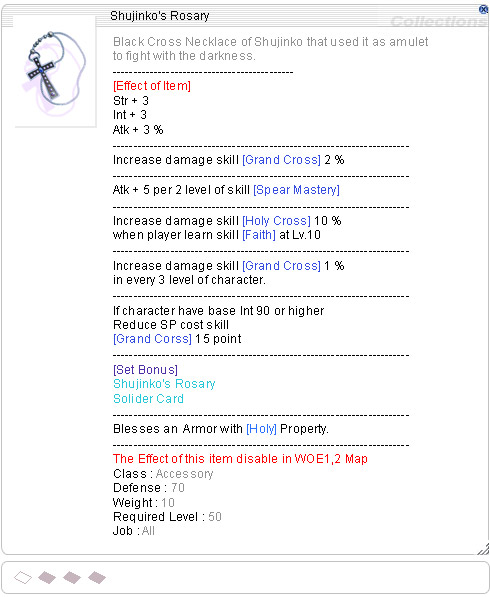 Shujinko's Rosary Effect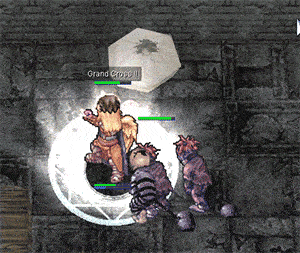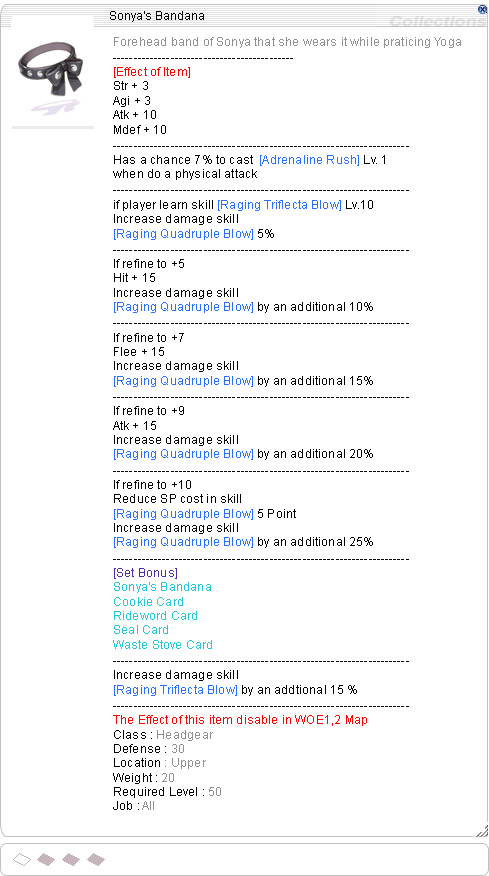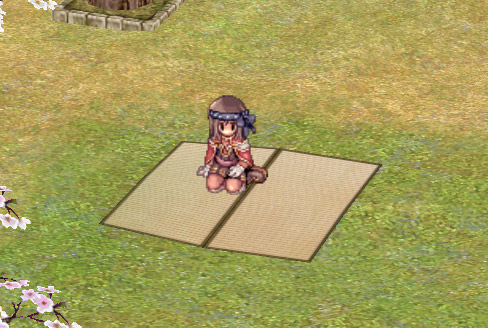 Sonya's Bandana Effect
Enjoy the game
with these cool updates!
------------------------------------------------------------------
▪ Ragnarok Website :: https://roextreme.com/msp
▪ Download the game :: https://exe.in.th/msp-client-download
▪ Forums :: https://prontera.net/
▪ RO MSP Community :: https://exe.in.th/ROMSPOfficialComm