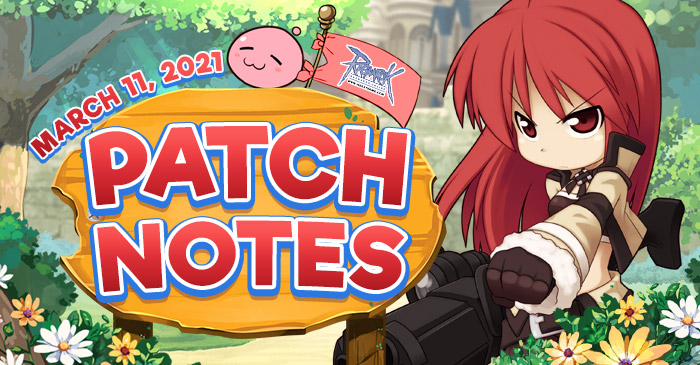 Here are some changes and updates after the server maintenance on March 11, 2021
We are as excited as you are! With these updates, it will help you create more exciting journeys,
explore the game with its improvements, and get more items as you traverse in the world of Ragnarok!

| | |
| --- | --- |
| Event and Promotion | Will end on |
| | March 18, 2021 |
| | March 18, 2021 |
| | April 1, 2021 |
| | April 1, 2021 |
| | April 1, 2021 |
| | April 1, 2021 |
| | April 1, 2021 |

Important Note

The scroll that sells from March 2021, onward
will not include Lucky Coupon within the scroll

However, we have improved the scroll as below.
1. Increase consume item from 8 ea to 10 ea
2. Increase chance to get rare items
(Shadow Costume, Costume, OSM Equipment)
You will still obtain Aigenta Receipt for every open scroll.
We have a plan to update NPC Aigenta Officer with new items for exchange.
Please stay tuned for the update!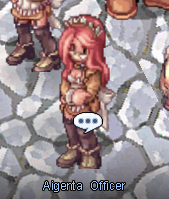 -----------------------------------------------------------------------------
The winner from the valentine quest and marriage event
will be announced on March 12, 2021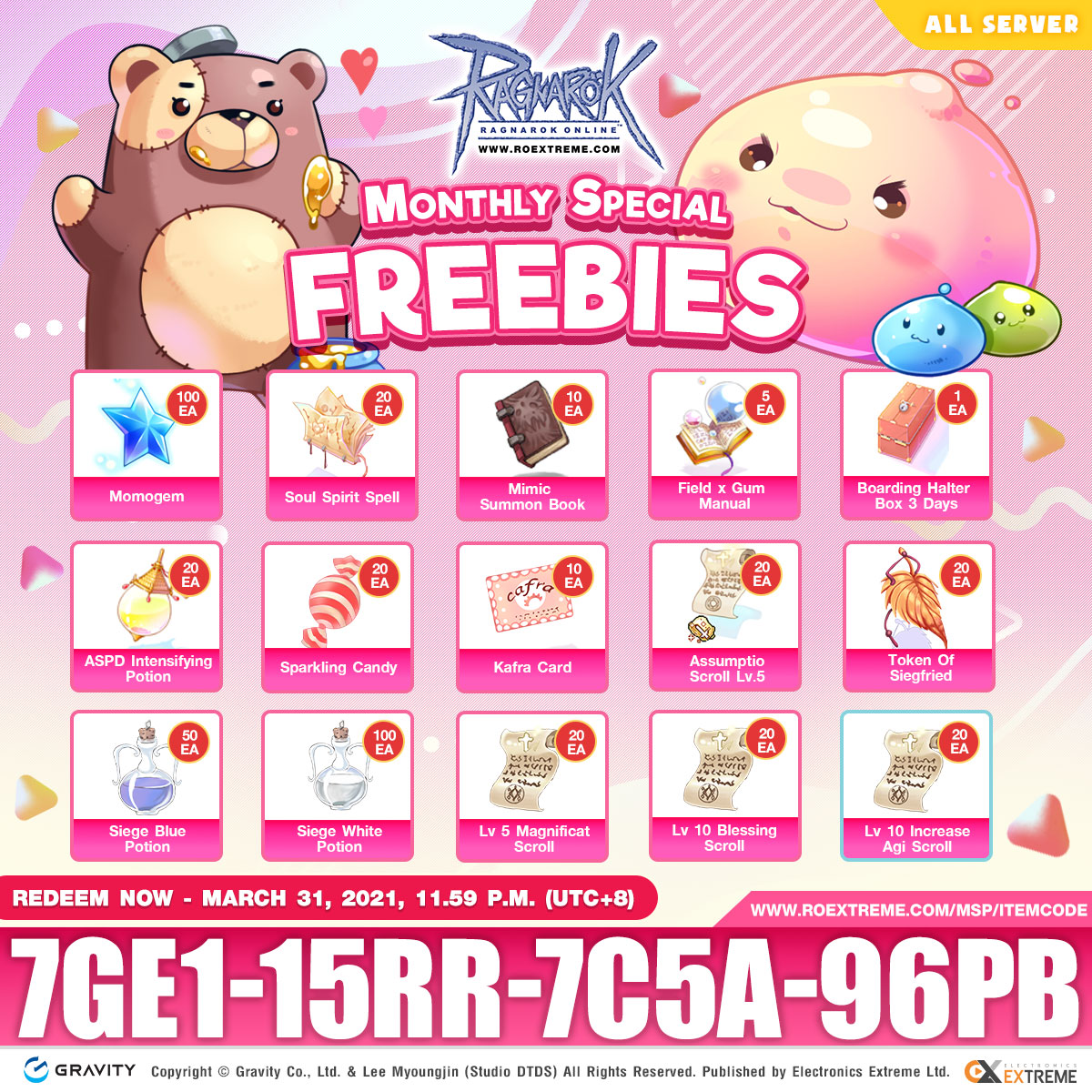 Redeem the code:
Click!
[ALL] Balancing Skill Adjustment


The reason we adjust this skill is to make it consistent with the new updates in the future. Here is the detail about adjustment.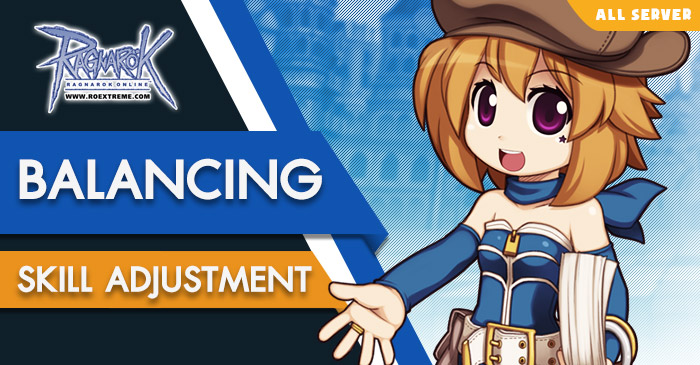 Find out more:
Click!

Updated new Vehicle for Gunslinger Class.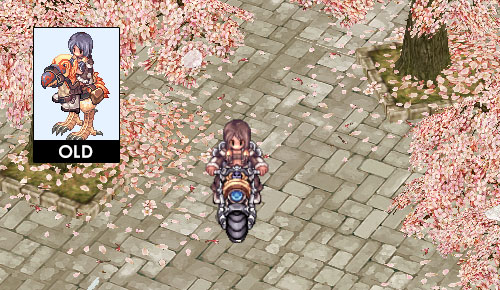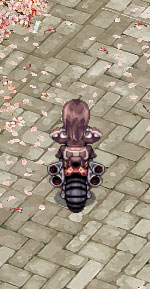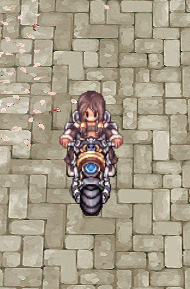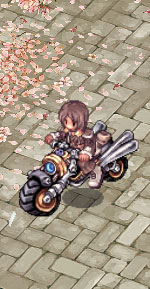 Updated attack animation for Mjolnir.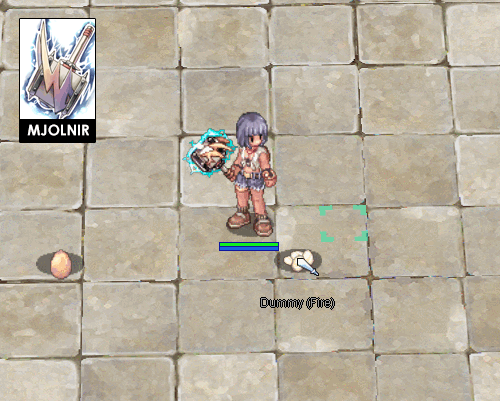 Changed loading screen

(Artwork from Loading Screen Contest Season 3)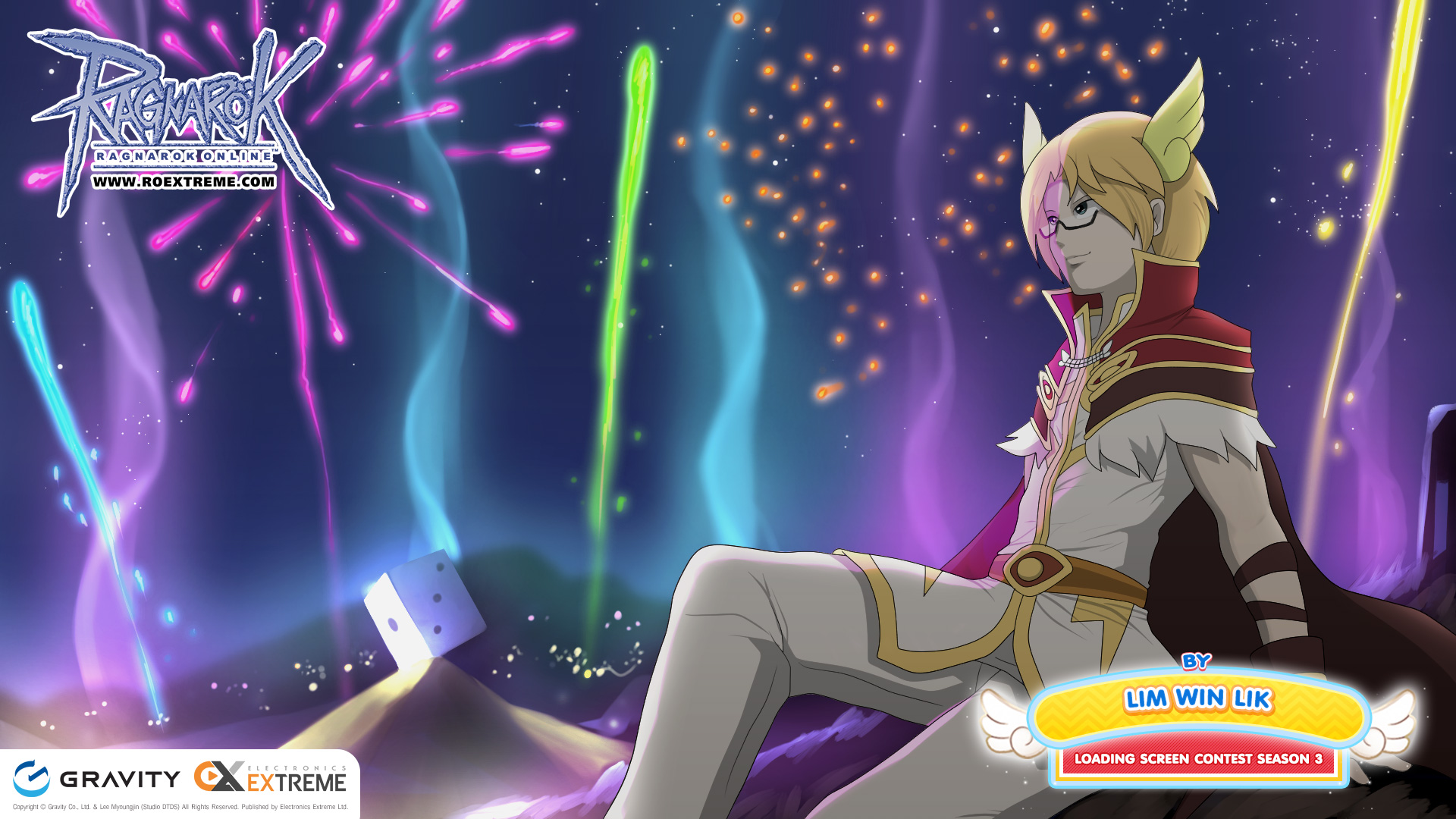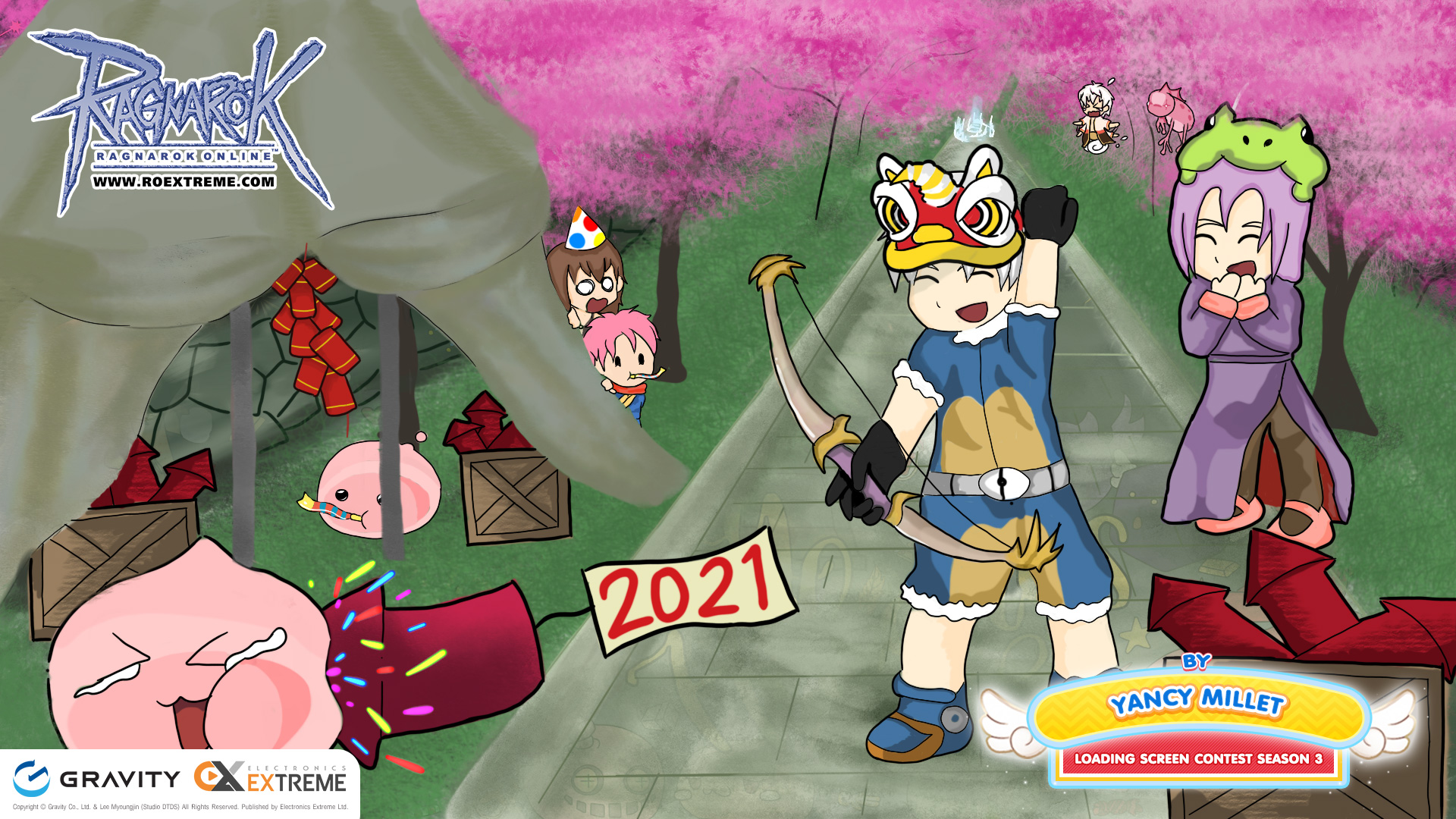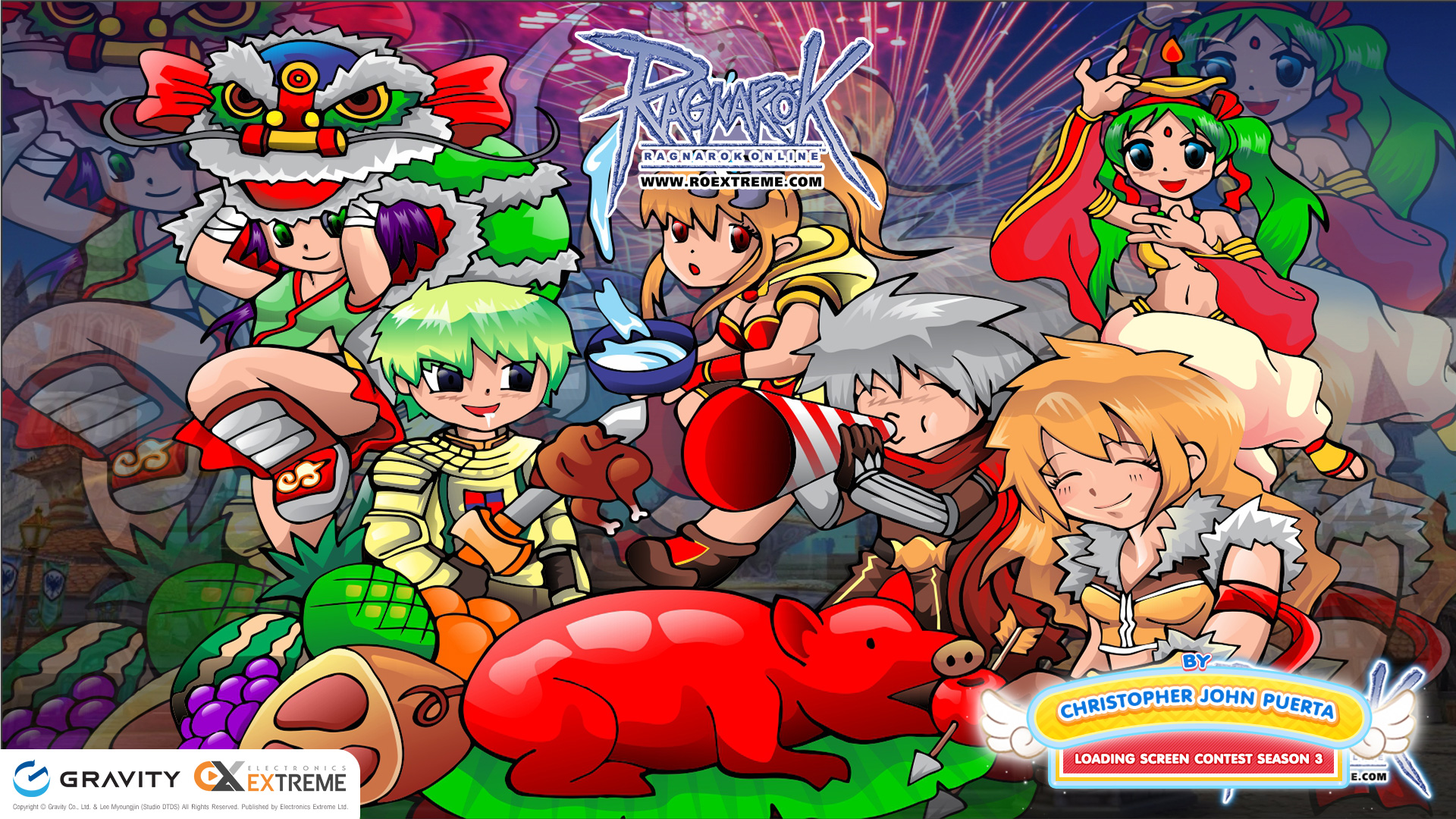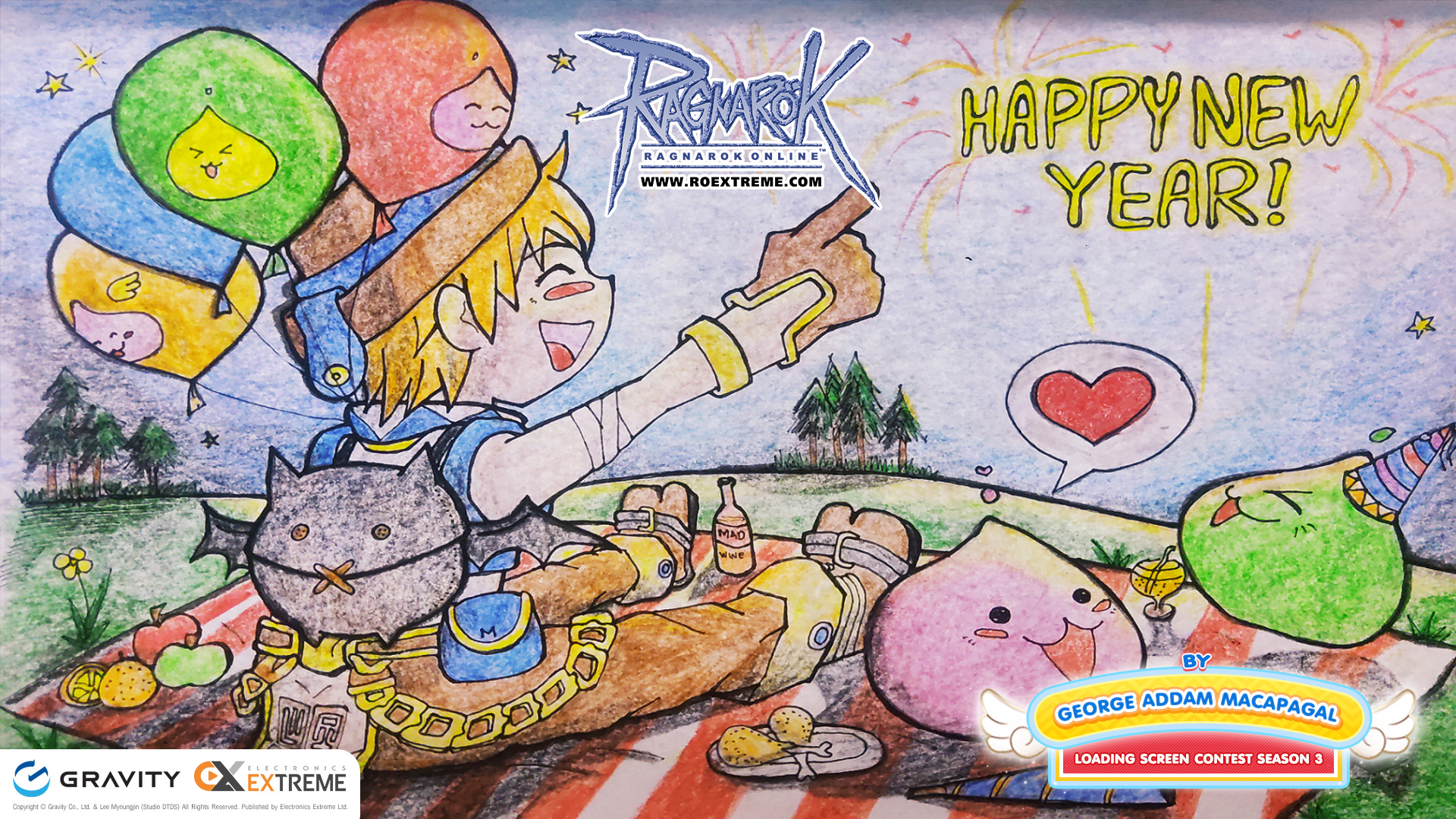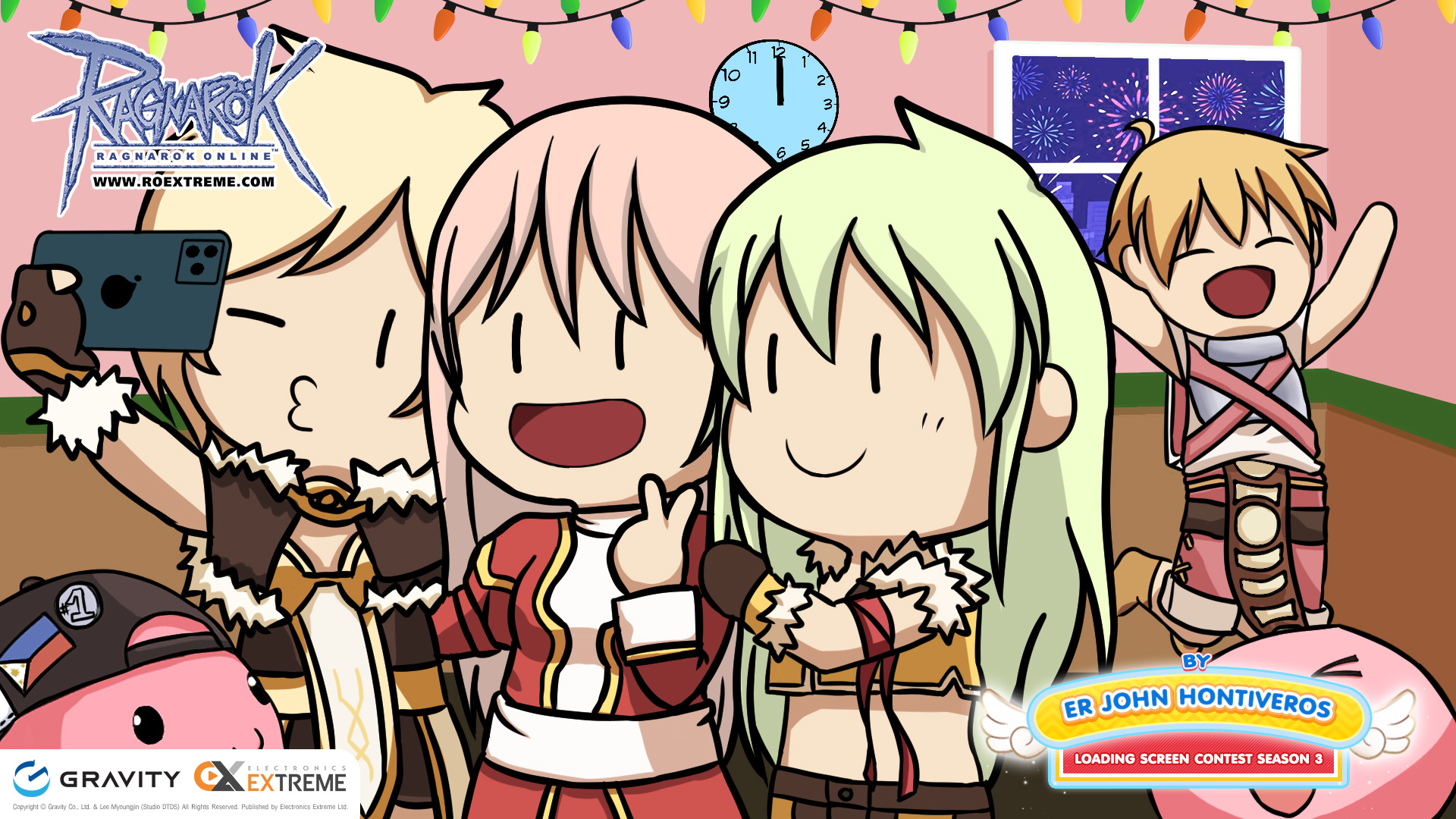 Fixed Strouf Card can't desocket card because NPC see this card is boss type.
Fixed issue on SP Restore Stone to working with Magical attack.
Fixed Aspersio Scroll Box to tradable, storage, and vending.
---

[ALL] Weekly Refill | Top-up Accumulate 5,000 KP

(March 11 - 18, 2021)
Get ready for the Weekly Refill Promo with Cherry Credits, EXcash, and Razer Gold,
you will get a special item for free!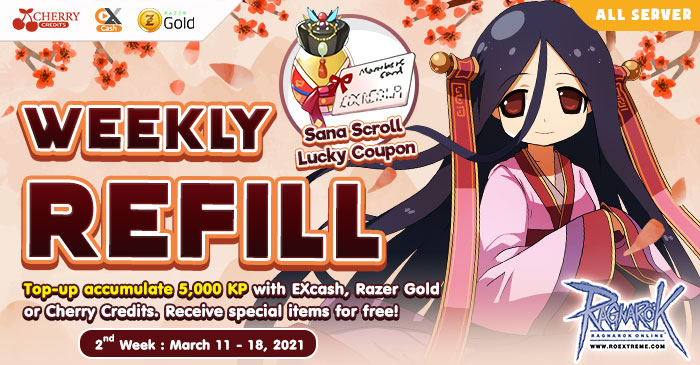 Find out more: Click!​​​

---

[ALL] Welcome Weekly OSM Item | Sana Scroll

(March 11 - 18, 2021)
The special weekly event especially for OSM item! just bring the item that update in this week
to NPC OSM Kirl and get instant upgrade with 100% success rate.

Item

Mage Shadow Earring
Obtain from: Sana Scroll (450 KP)
Exchange to +5 Mage Shadow Earring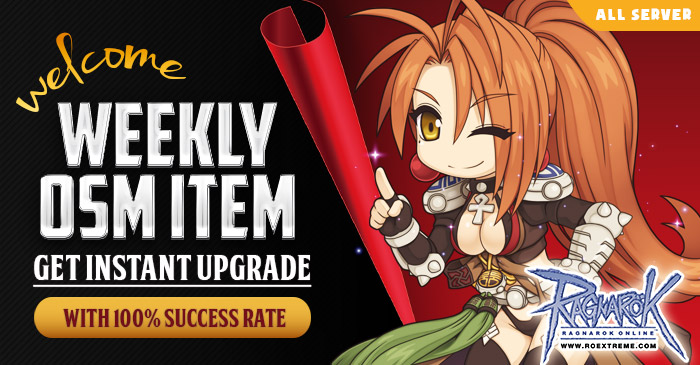 Find out more: Click!


[ALL] Mineral Boost Up Event

(March 11 - 18, 2021)
Hot time is here!, increase the drop rate of Elunium and Oridecon from monsters during this event, so don't miss this chance to get an extremely valuable mineral material for upgrade your equipment!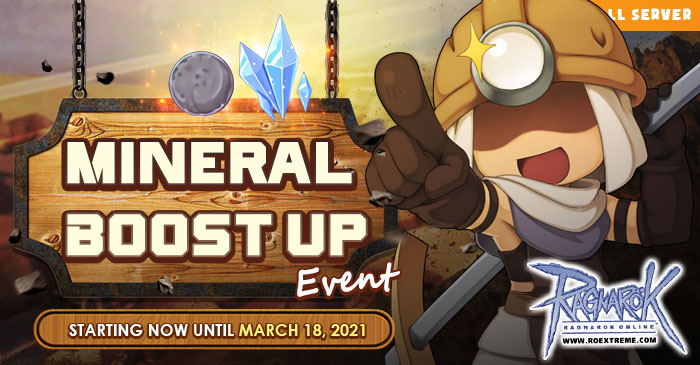 Find out more: Click!​​​


[ALL] Comeback Stage Ep.15.1 | Roar

(March 11 - 25, 2021)
Meet our comeback stage challenge "Roar" that will give you double experience points when
hunted down. Starting now until March 25, 2021.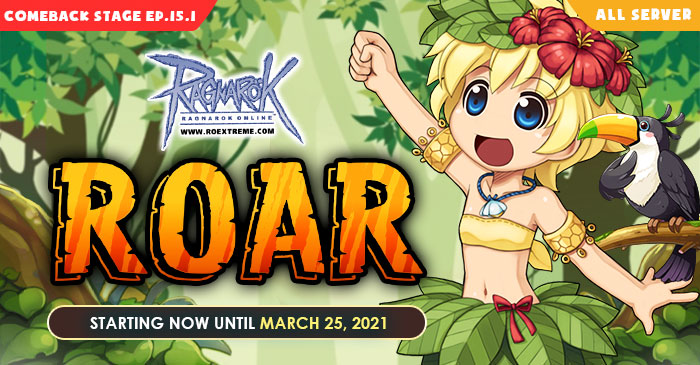 Find out more: Click!


[ALL] Tester Service Event

(March 11 - April 8, 2021)
After we have updated skill balancing, if you want some assistance, head to the Eden Group and get free items and unlimited reset status service during the event.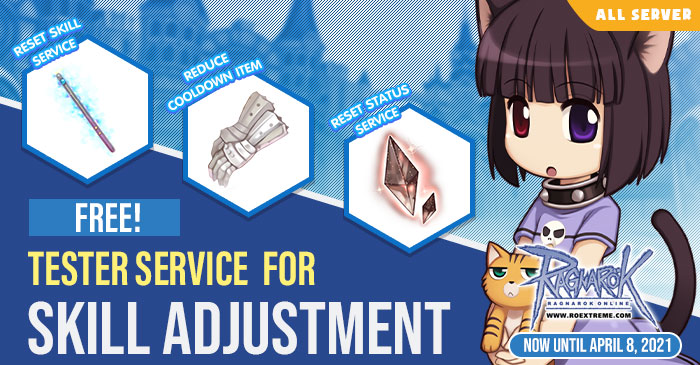 Find out more: Click!


[ALL] Level Up Milestone Rewind

(March 11 - June 10, 2021)
Level Up Milestone Event is back!!! Be motivated, and never stop leveling until you reach your goal.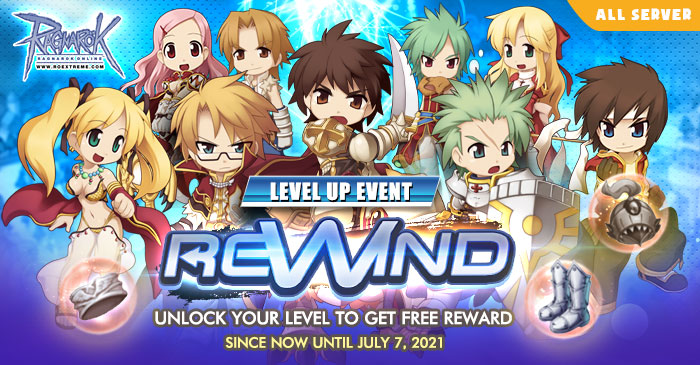 Find out more: Click!



[ALL] Bomb Bayahh! Event

(March 11 - April 7, 2021)
Are you ready for the challenge? let's avoid the explosion to survive as long as possible and win the special rewards.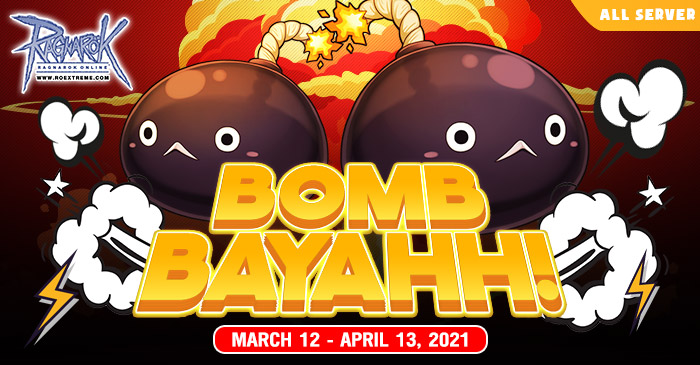 Find out more: Click!

---


Spectrum Scroll
Mecedes Scroll

Sana Scroll (450 KP)

(Now until April 8, 2021)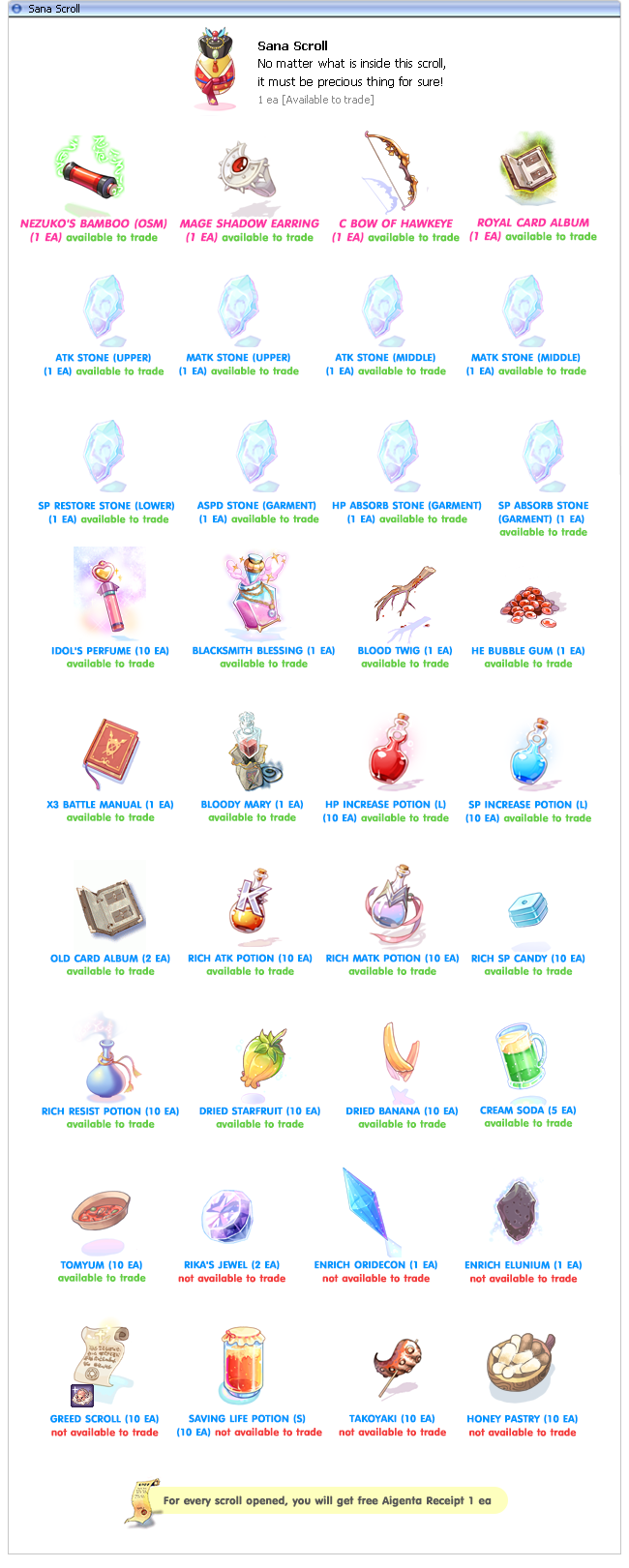 Chance to obtain this awesome equipment!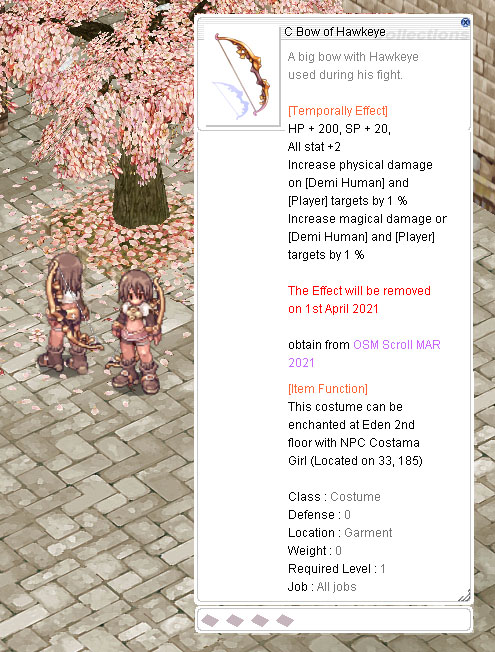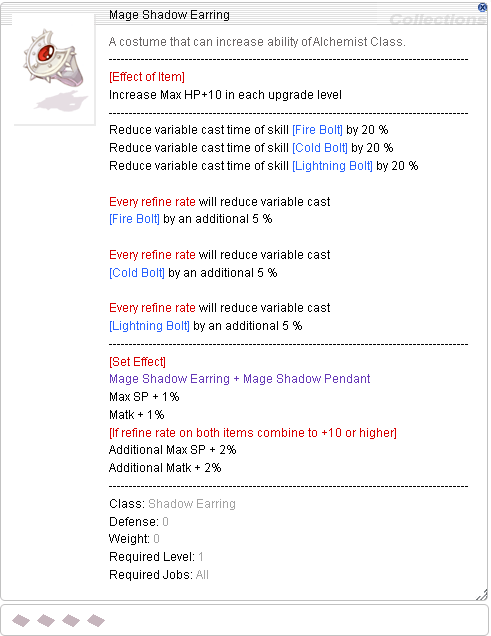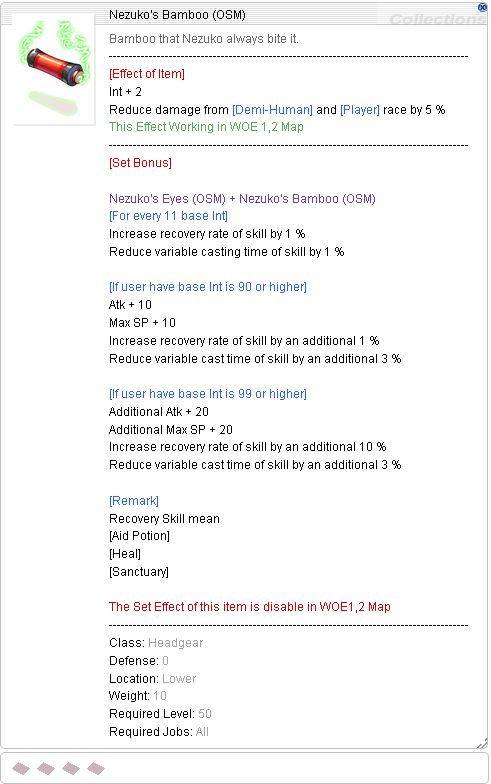 Enjoy the game
with these cool updates!
------------------------------------------------------------------
▪ Ragnarok Website :: https://roextreme.com/msp
▪ Download the game :: https://exe.in.th/msp-client-download
▪ Forums :: https://prontera.net/
▪ RO MSP Community :: fb.com/groups/ROMSPOfficial/