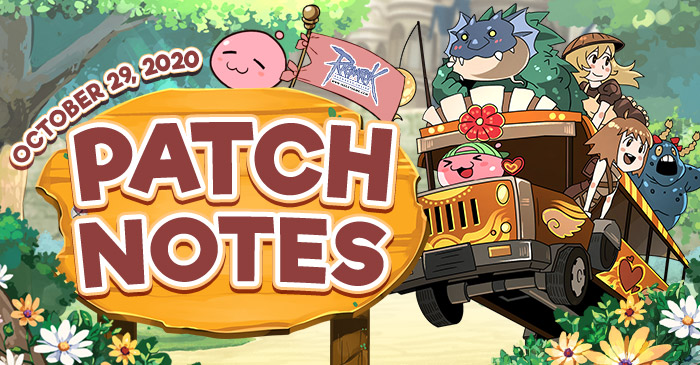 Here are some changes and updates after the server maintenance on October 29, 2020
We are as excited as you are! With these updates, it will help you create more exciting journeys, explore the game with its improvements, and get more items as you traverse in the world of Ragnarok!

| | |
| --- | --- |
| Event and Promotion | Will end on |
| | Oct 31, 2020 |
| | Nov 5, 2020 |
| | Nov 5, 2020 |
| | Nov 5, 2020 |
| | Nov 5, 2020 |
| | Nov 12, 2020 |
| | Nov 12, 2020 |
| | Nov 15, 2020 |
| | Nov 19, 2020 |
| | Nov 26, 2020 |
Important Note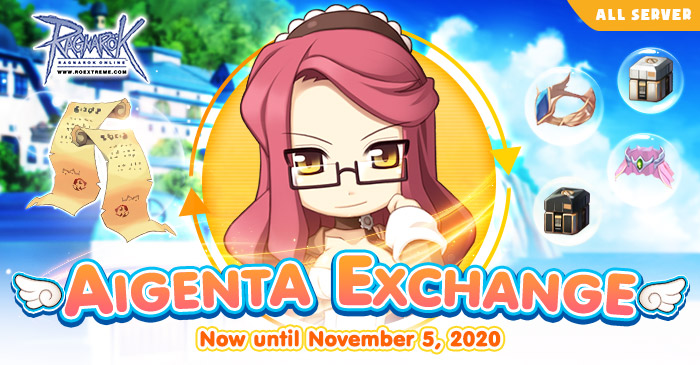 Aigenta Exchange Notice
The item for exchange in all categories will available until November 5, 2020
please exchange your wanted item before the event end.
After that, we will use the everything exchange system instead.
-------------------------------------------------------------------------------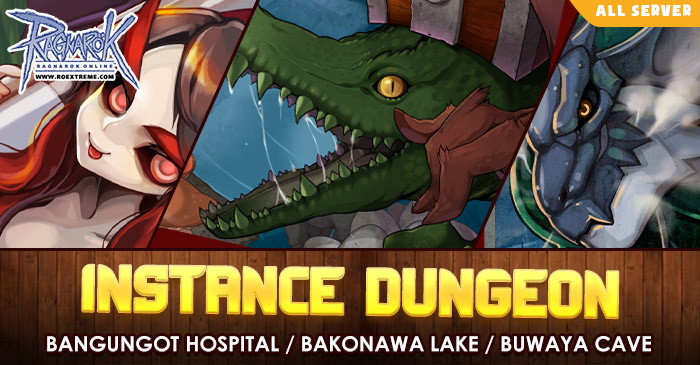 Port Malaya Instance Dungeon
will be updated soon, please stay tuned.
-------------------------------------------------------------------------------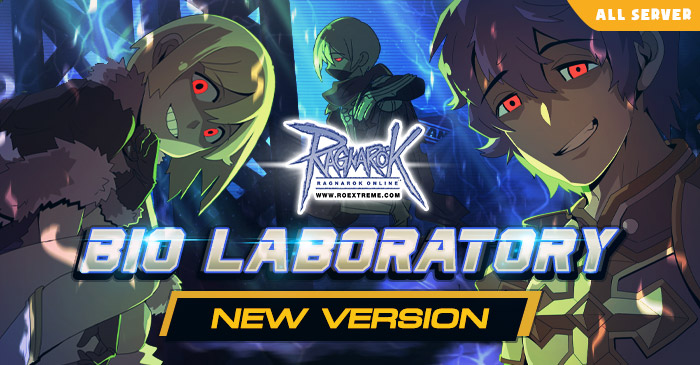 Bio Laboratory
In the future, Biolab 3 will be adjusted to the first Renovation
to accommodate the new content that will be updated in the future (Biolab 4).

Server: Yggdrasil and Valhalla
EXP Event: (+50% Job and Base EXP, -50% Death, +10% Drop)
Date and Time: Today, until November 2, 2020; Noon
[ALL] Map Update | Port Malaya


Explore the new version of "Port Malaya," a small village inspired by Filipino culture. Meet various monsters from the Philippine Folktale. Unravel the hidden secrets of the mystery in the town and enjoy local festivals that have many rewards waiting for you.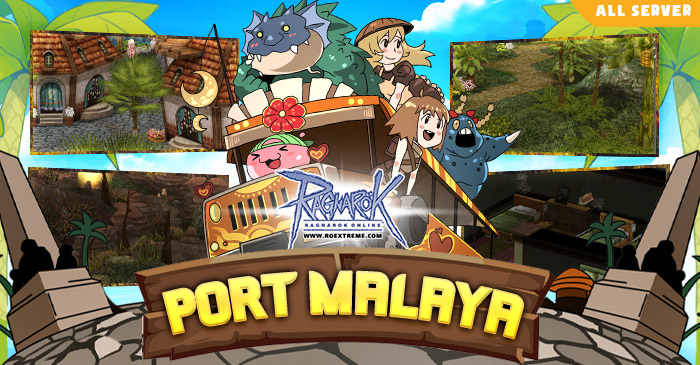 Find out more: Click!
[ALL] Port Malaya | Local Quest


At Port Malaya, you will find plenty to do in the new port town, such as "dozens of new quests, including main quest and daily quest.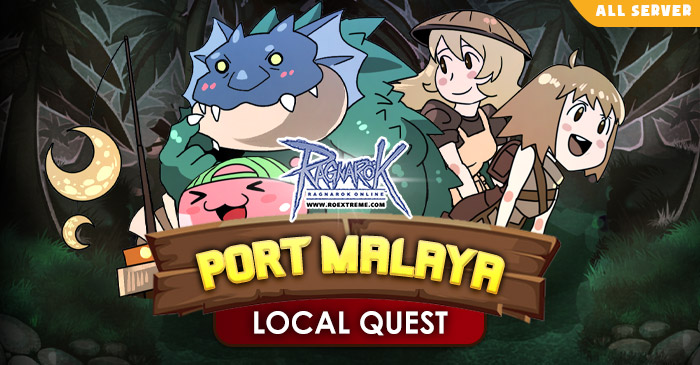 Find out more: Click!


[ALL] Billboard Mission | Port Malaya


The best way to gain experience faster! In this week, you are available to get the mission at Port Malaya Billboards.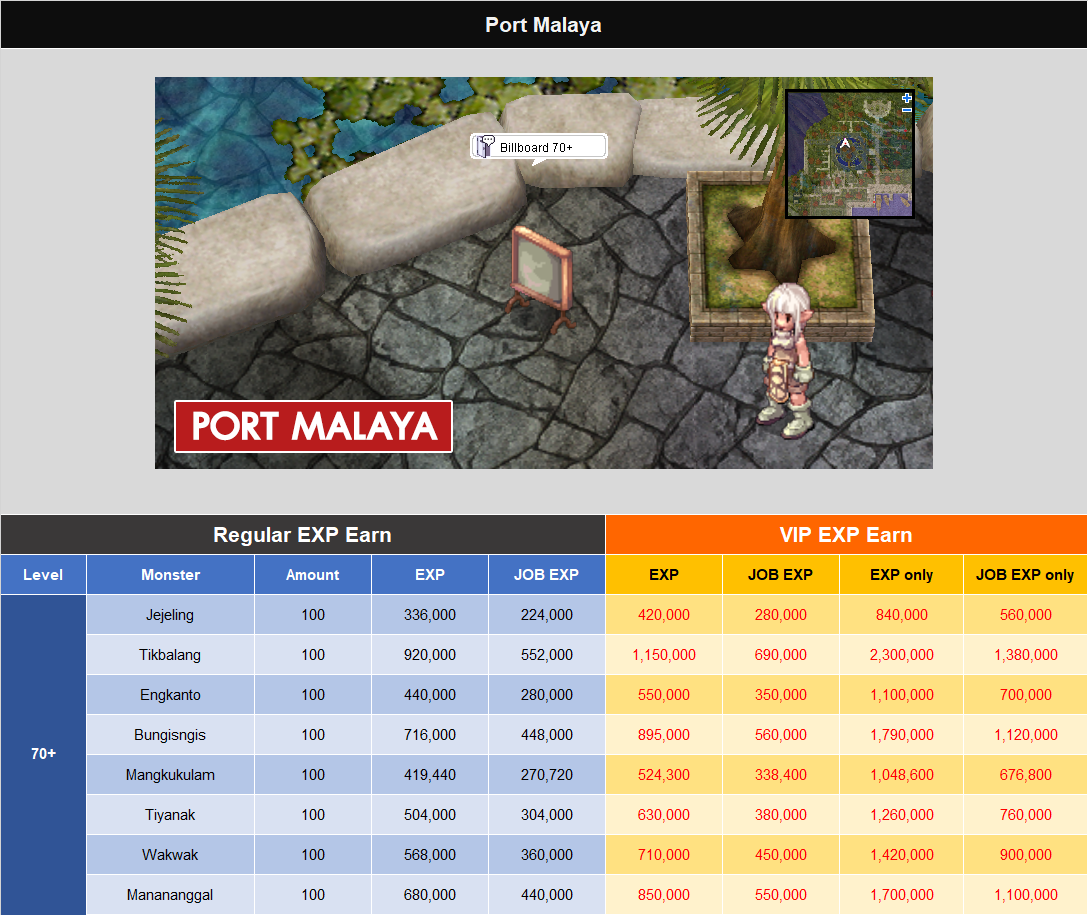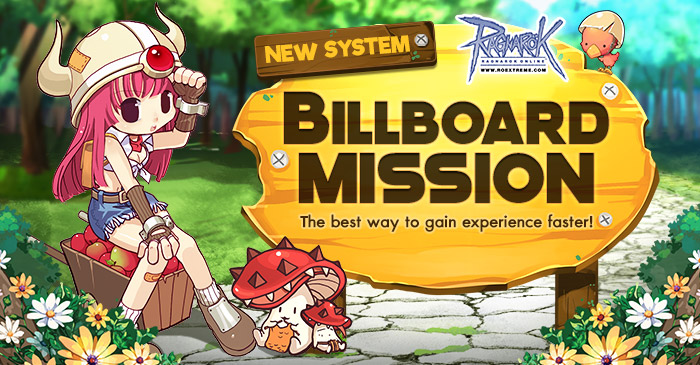 Find out more: Click!

Remove Temporally Effect From C Poporing Yum Yum & C Poporing's Muffler.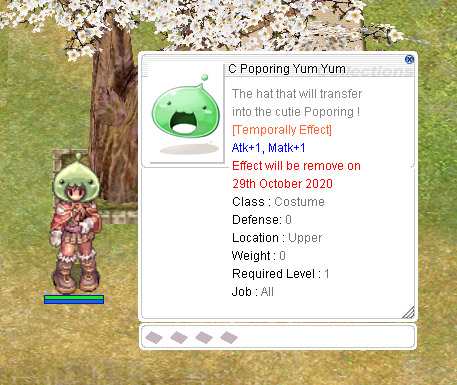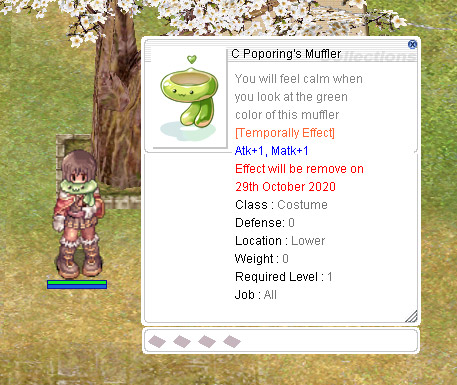 Change Loading Screen. (Artwork from Loading Screen Contest Season 2)

Increased Candy / Candy Cane Drop Rate
Candy From >> From 3.2% to 32%
Candy Cane >> From 1.5% to 16%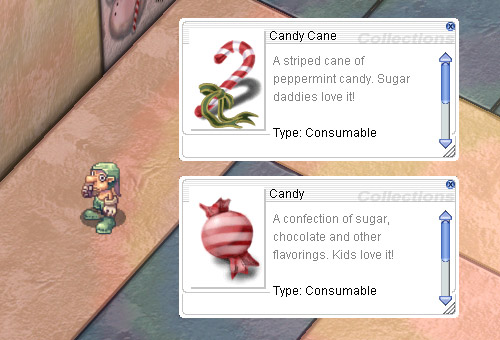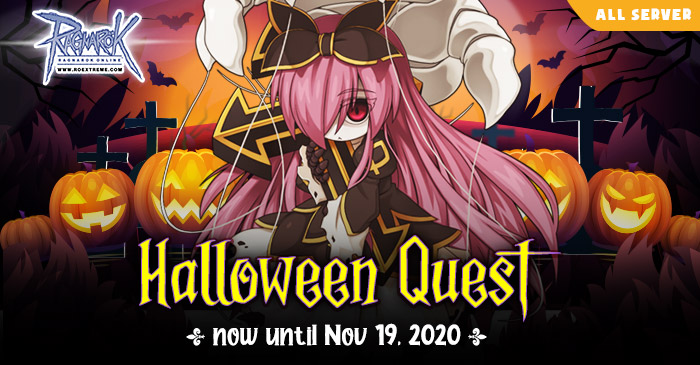 Find out more: Click!
Adjusted Medal Accessory (All Class) can't be sold to NPC.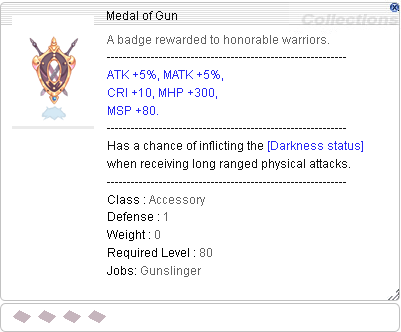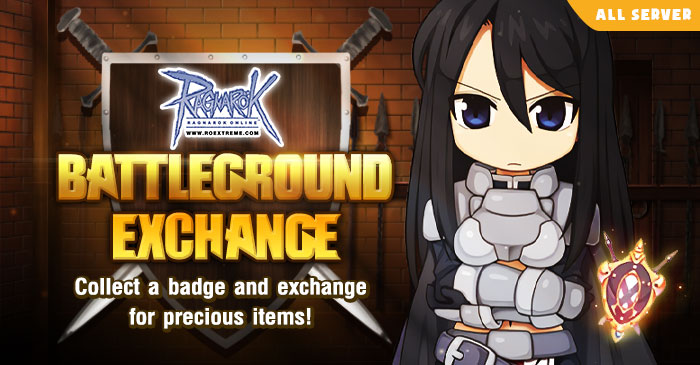 Find out more: Click!
Fixed Fierce Magigue Boots bug effect.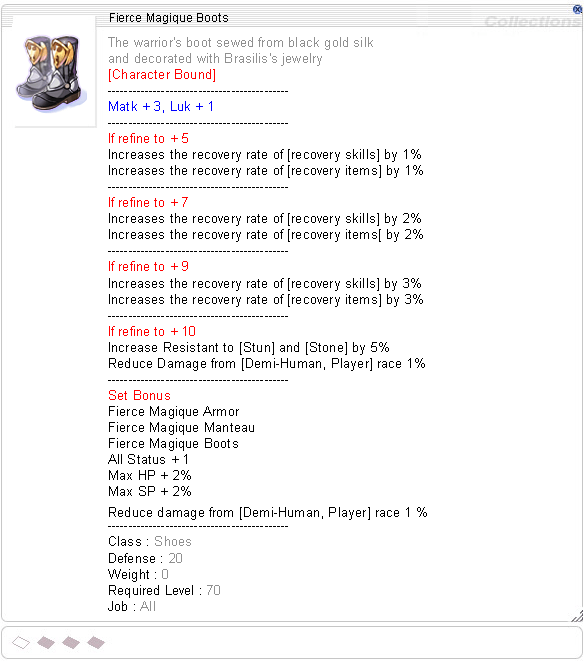 Added Port Malaya Billboard Warper at Eden Group.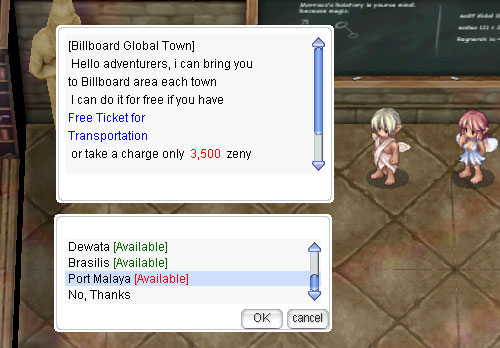 Added NPC MC Tiffany at Port Malaya.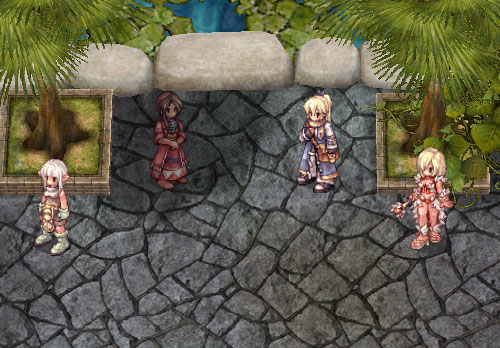 ---

[ALL] Comeback Stage EP. 10.2 | Five More Nights

(October 29 - November 19, 2020)
Meet our comeback stage challenge "Five More Night" that will give you double experience points when hunted down. Starting now until November 19, 2020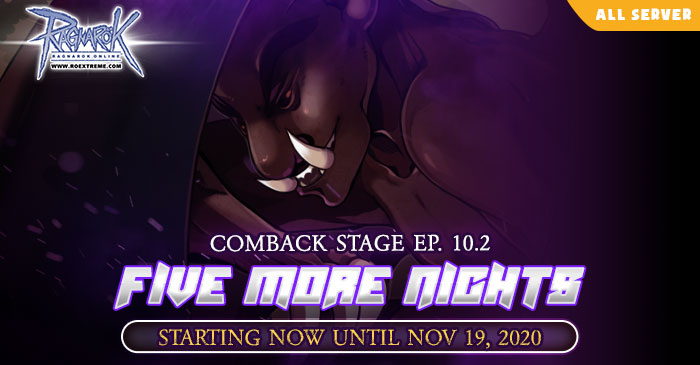 Find out more: Click!


[ALL] RO Streamer Season 9

(October 29 - December 3, 2020)
Here's come the RO Streamer Season 9! Let's show the world how proud you are as a hero of Midgard! Stream the game, gather your audience, then get rewards! Be a streamer of Ragnarok Online and obtain awesome items you'll never get anywhere else.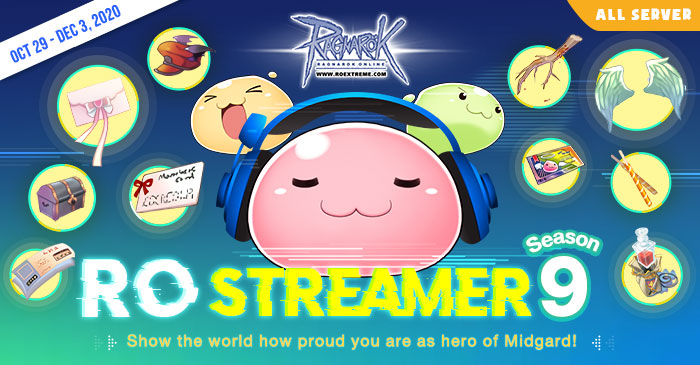 Find out more: Click!​​​


[ALL] Port Malaya | Ticket Exchange Event

(October 29 - November 26, 2020)
Special event at Port Malaya, Bring Malaya Ticket that obtains from local quest for random and exchange the precious item.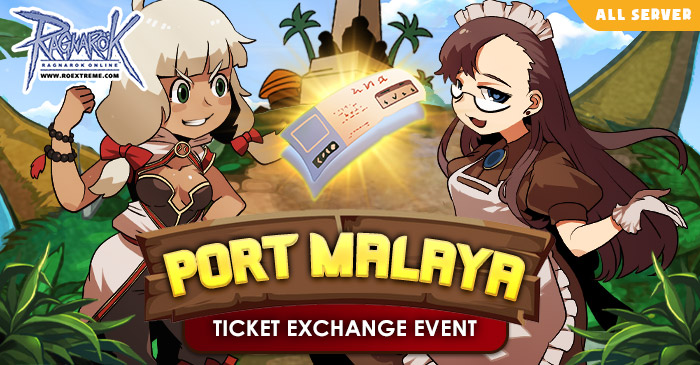 Find out more: Click!​​​


[ALL] Port Malaya | Pintados Festival

(Permanently Event)
The Pintados Festival is a special tradition celebrated by the Baryo Mahiwaga tribe outside of Malaya. It's a holy event that has been held since ancient times. During the festival, special tattoos imbued with powerful spirits are etched onto warriors. You can craft special accessories there!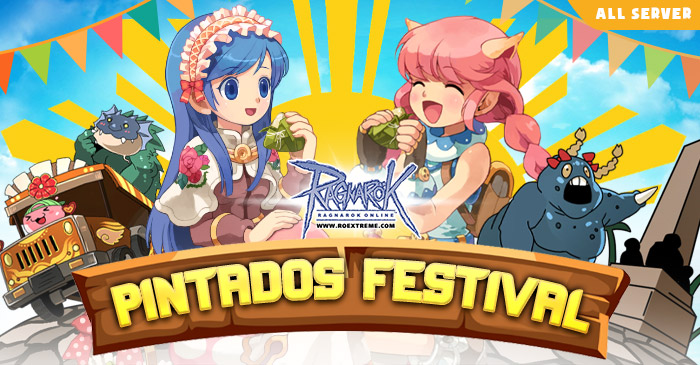 Find out more: Click!​​​
Enjoy the game
with these cool updates!
------------------------------------------------------------------
▪ Ragnarok Website :: https://roextreme.com/msp
▪ Download the game :: https://exe.in.th/msp-client-download
▪ Forums :: https://prontera.net/
▪ RO MSP Community :: fb.com/groups/ROMSPOfficial/