Here are some of the changes and updates
after
the server maintenance
-
October 2, 2019

● First Refill
Receive special items for free when you top up
with EXCash, Razer Gold, or Cherry Credits!



● Bonus Item for Every Refill
Receive a bonus item set for free for every 10,000 KP top up
with EXcash, Razer Gold, or Cherry Credits!



● Kafra Premium Limited Edition Treasure Box
Collect points and exchange for rare items in this
limited edition Kafra Premium Treasure Box!






● Fixed the item description of Yellow Slim Potion
The description of the Yellow Slim Potion was fixed.
Correct weight is 2 instead of 3
The weight for the Neuralizer Box was fixed in the item description.
The "Weight: 0" was removed, and the correct weight is 1.

● New Map: Nameless Island
The island that is only heard through myths and folk tales
has emerged from the unknown.

● Removed Scroll from Cash Shop
Blue Fairy Scroll (Priced at 450 KP) was removed from the cash shop.
(Was on sale from September 4 to October 2)
● Added to Cash Shop
Frenzy Falcon Scroll was added in the cash shop for 450 KP.
(For sale until November 6, 2019)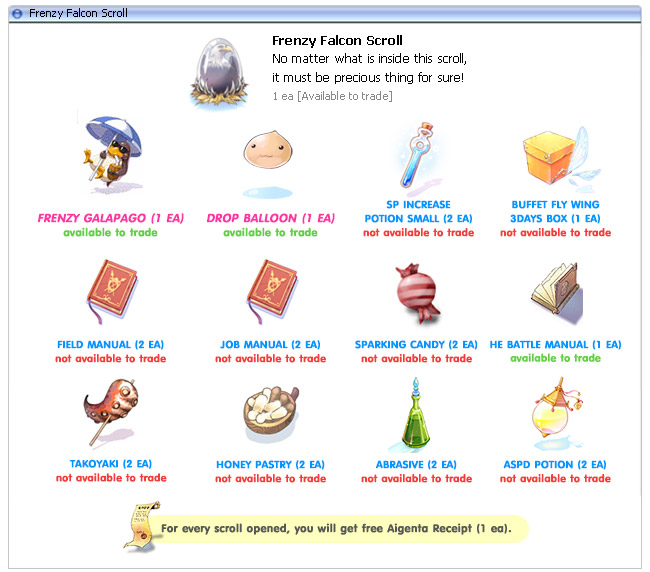 Get a chance to get these awesome costumes!


Enjoy the game with these cool updates!