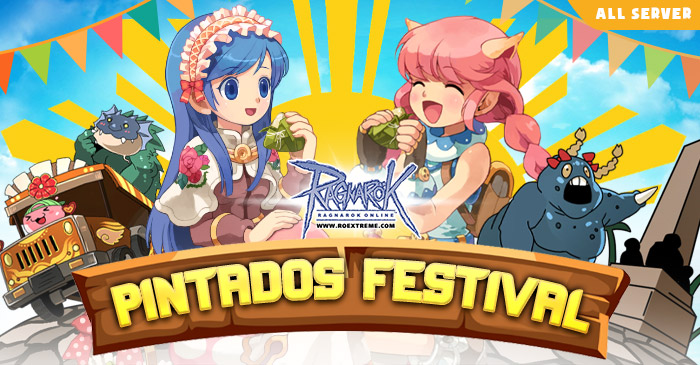 The Pintados Festival is a special tradition celebrated by the Baryo Mahiwaga tribe outside of Malaya. It's a holy event that has been held since ancient times. During the festival, special tattoos imbued with powerful spirits are etched onto warriors. You can craft special accessories there!
Available for all servers - Valhalla and Yggdrasil

Those crafted items are tradable / can be placed in storage.
The following is material for crafting Agimat Tattoo.

(100% success rate)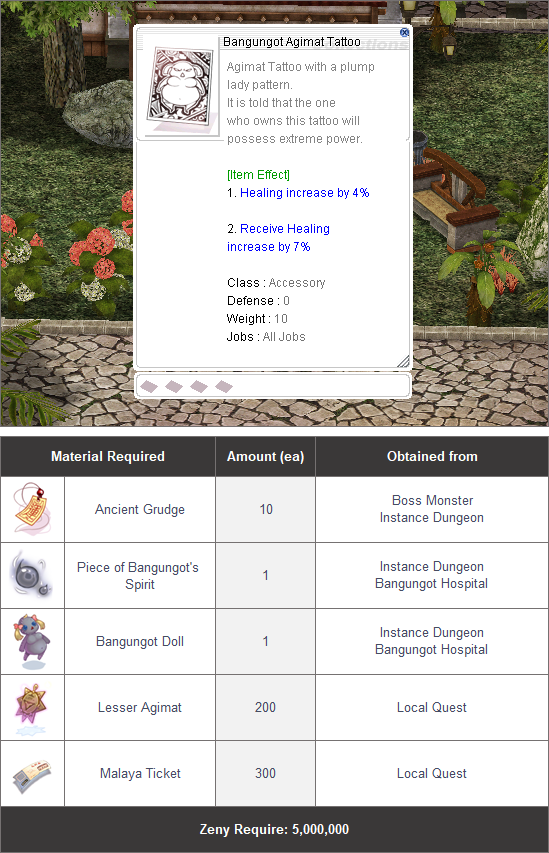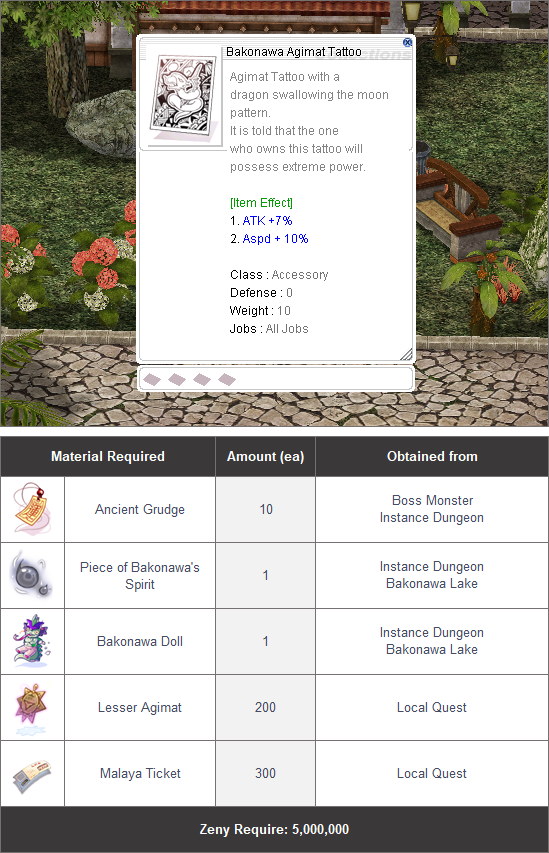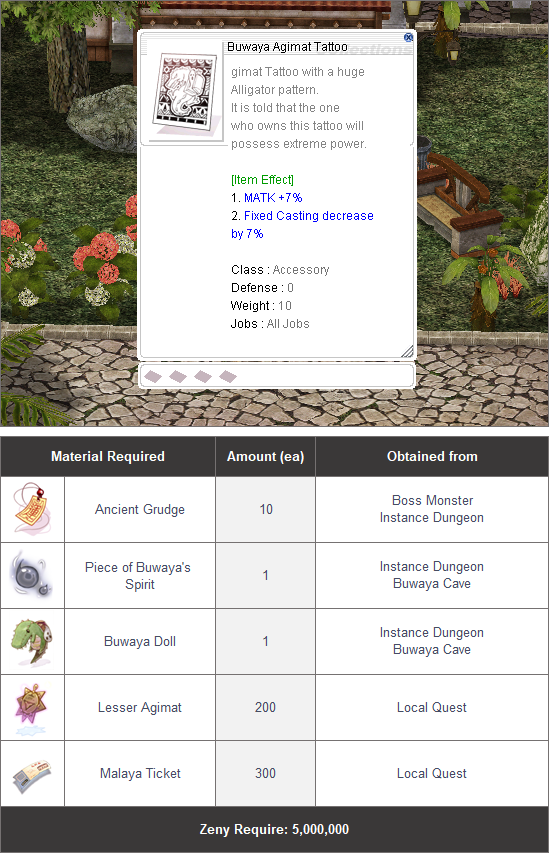 ---

Talking with NPC Malaya Exchanger. (Malaya 203,238)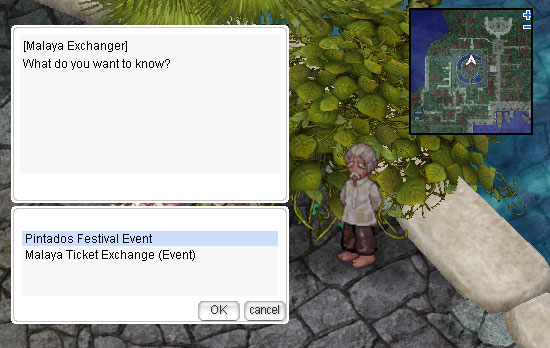 Select the tattoo that you want.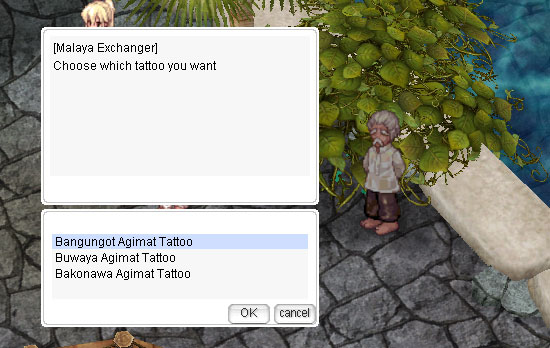 Then collect all the required materials and bring back to him. Each item has 100% success rate.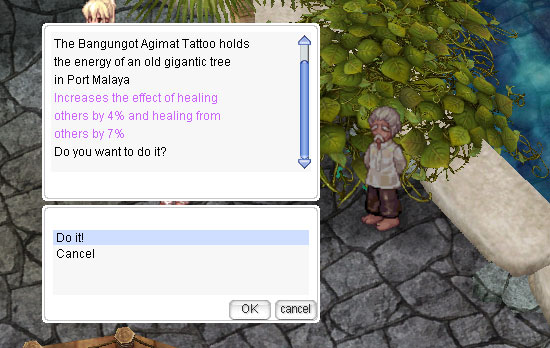 ------------------------------------------------------------------
▪ Ragnarok Website :: https://roextreme.com/msp
▪ Download the game :: https://exe.in.th/msp-client-download
▪ Forums :: https://prontera.net/
▪ RO MSP Community :: fb.com/groups/ROMSPOfficial/