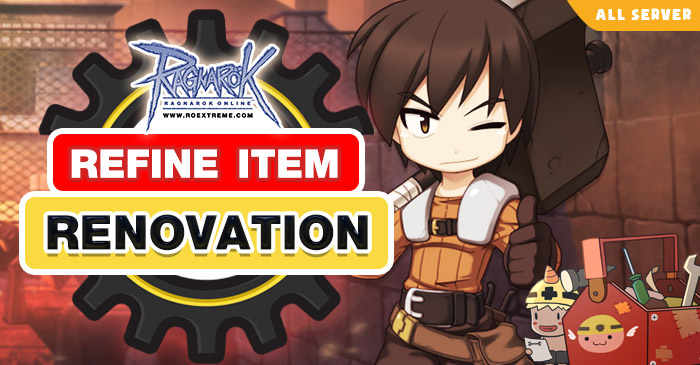 It's time to make your equipment more powerful. The new refinement system is Available NOW.
Available for all servers - Valhalla and Yggdrasil

The maximum level of refinement is +10 and other refinement levels will update in the future.

When players refine armor for level 1-4, the items will not break anymore.


Update new system that players can use

Blacksmith Blessing

to protect item loss if refinement fail (For refinement level +8/+9/+10)




Increase the chance of success when refining item with Enriched or HD Ore.




Players can refine weapons and equipments at Refining NPC located on 2nd floor of Eden Group.

Blacksmith Blessing


You can buy the

Blacksmith Blessing

from Kafra Shop

(1,690 KP)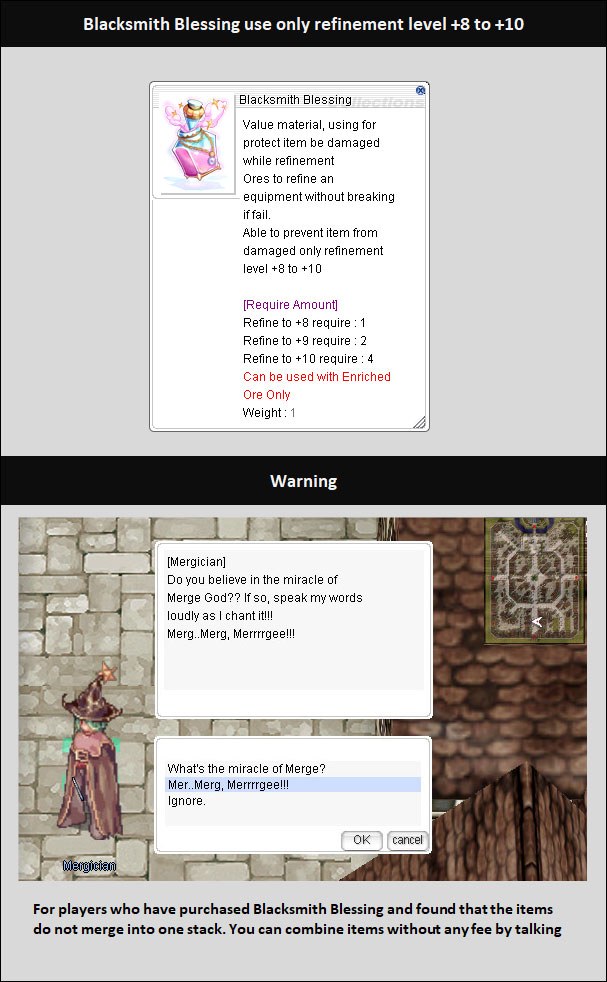 Enriched Ore / HD Ore


You can bring an Elunium or Oridecon item to

NPC Mineral Smelter

at the Eden Group Headquarters in Morroc, to exchange for Enriched Elunium, Enriched Oridecon, HD Elunium or HD Oridecon.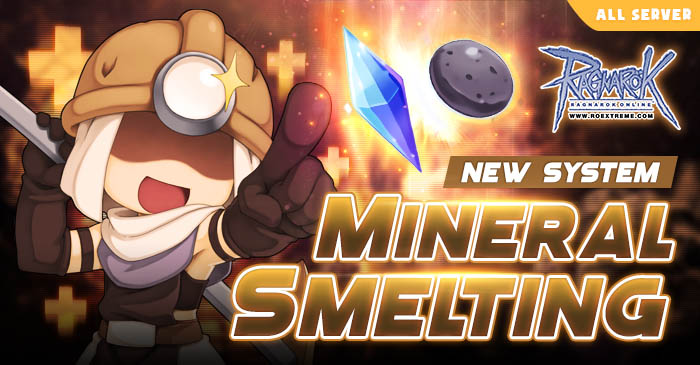 https://roextreme.com/msp/news/mineral-smelting-system

Special Service: NPC Refine Guide
Help you teleport to NPC Mineral Smelter without any fee.
NPC

Location

Service


NPC
Refine Guide
Inside Prontera
(prt_in 63 60)
Inside Morocc
(morocc_in 73 38)
Teleporting to


Refinement Area


without

any fee.

Payon Town
(payon 144 173)
Inside Yuno
(yuno_in01 171 21)
Inside Einbroch
(ein_in01 24 87)
Inside Alberta
(alberta_in 28 58)
Inside Lighthalzen
(lhz_in02 282 20)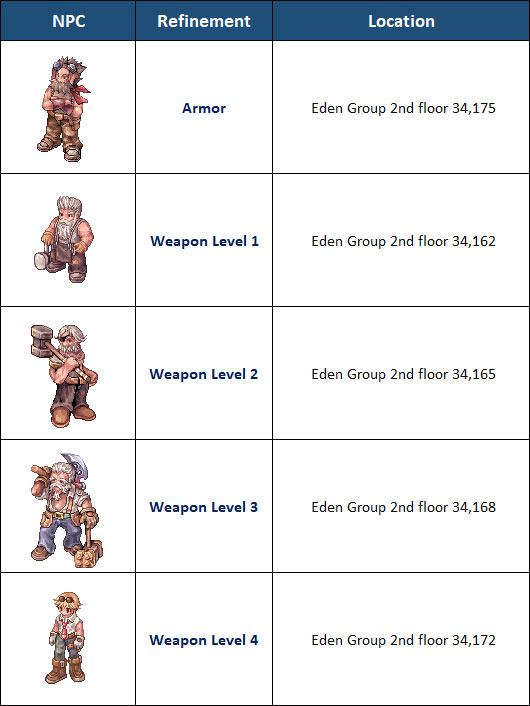 ---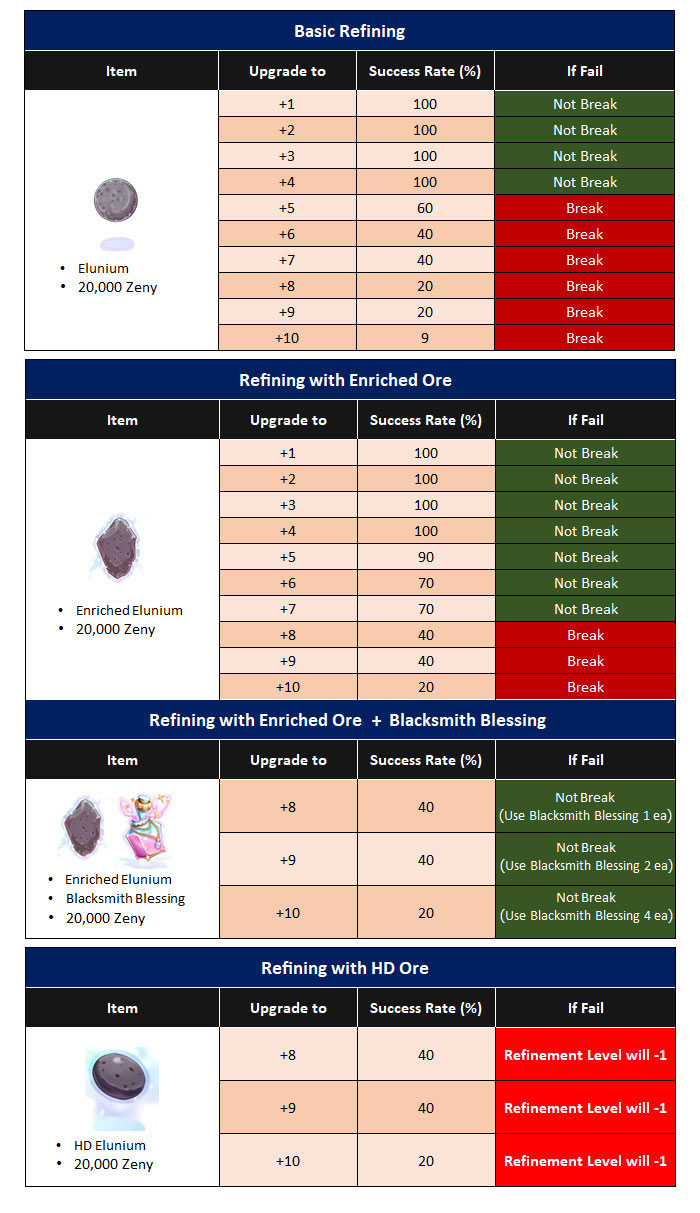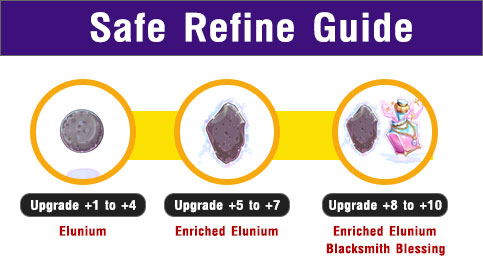 ---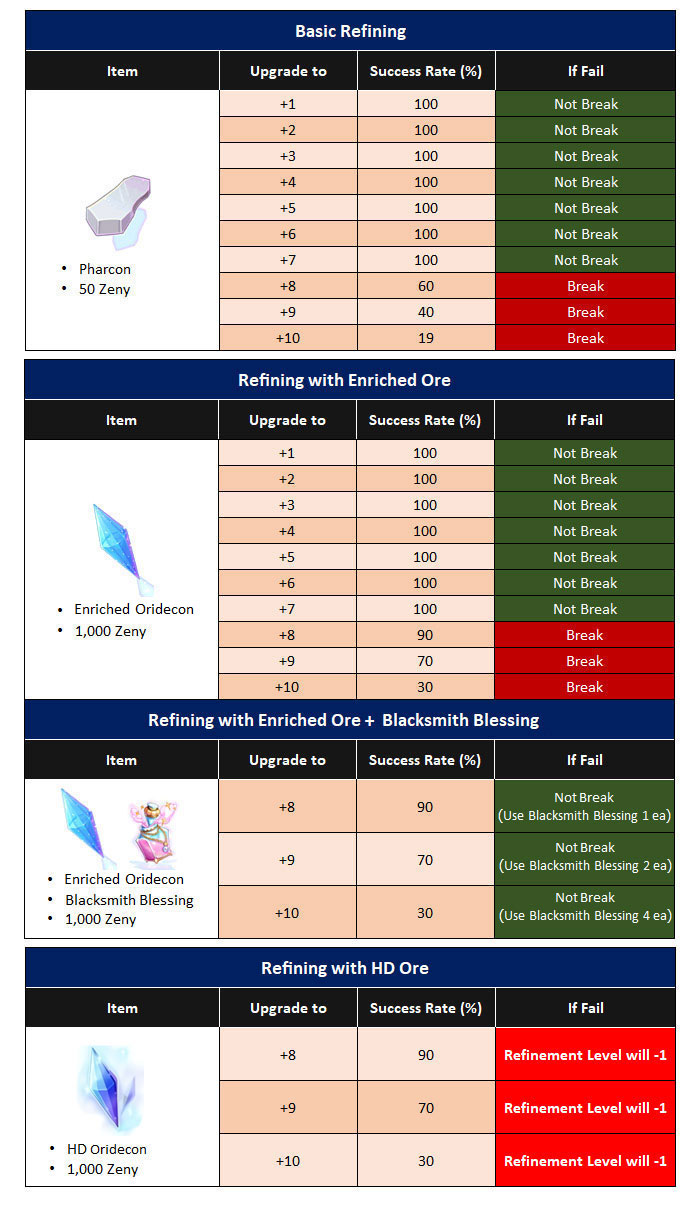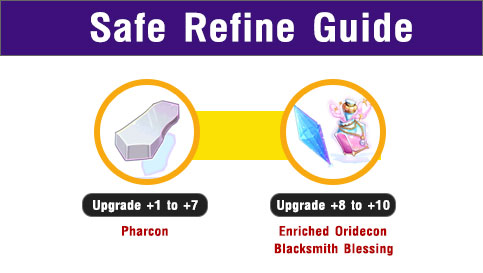 ---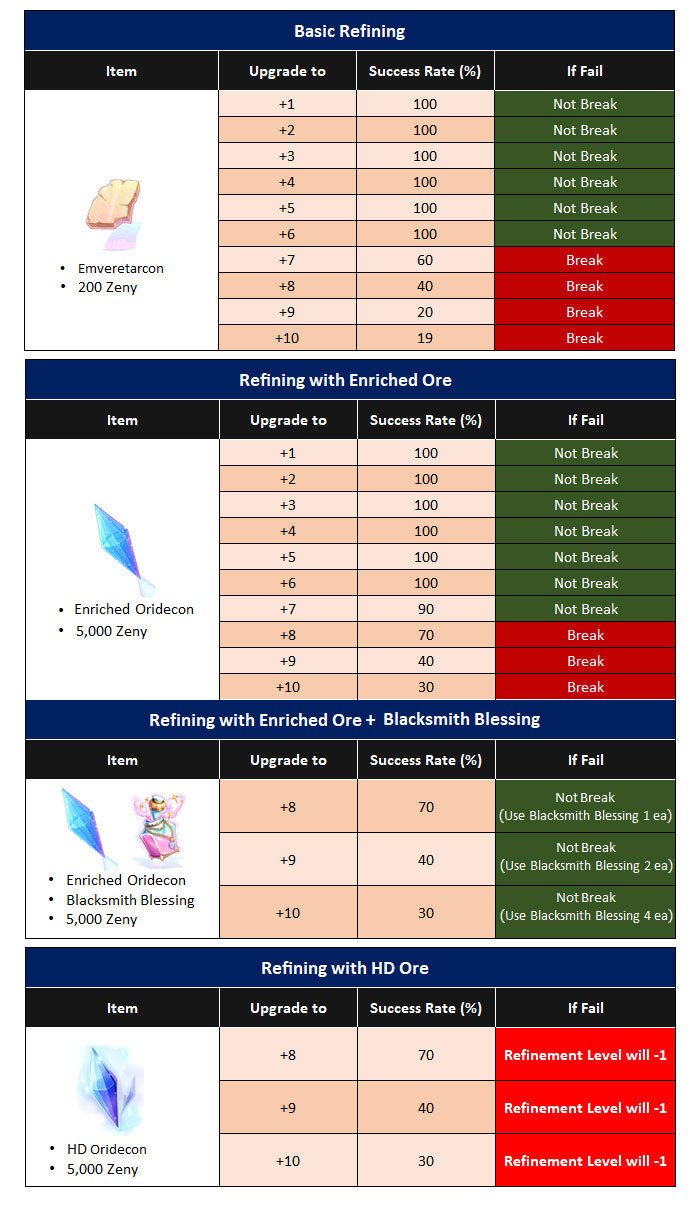 ---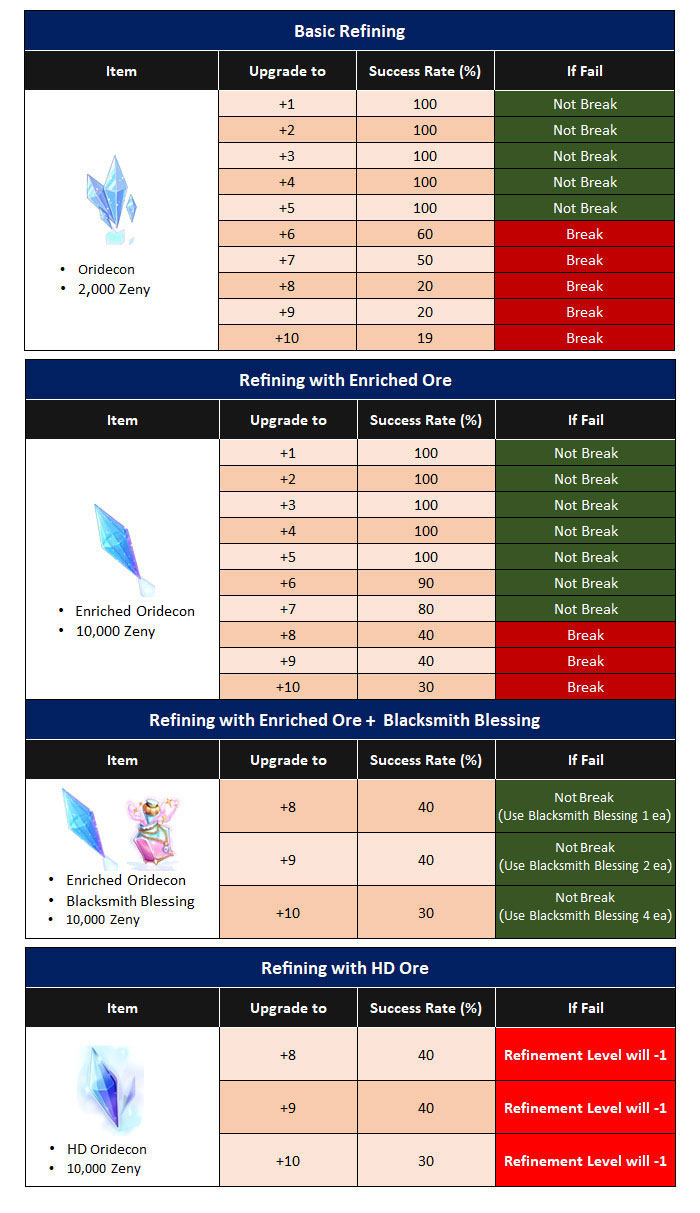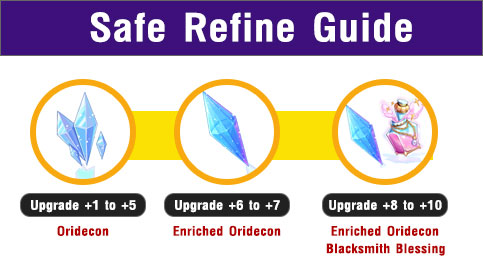 ---