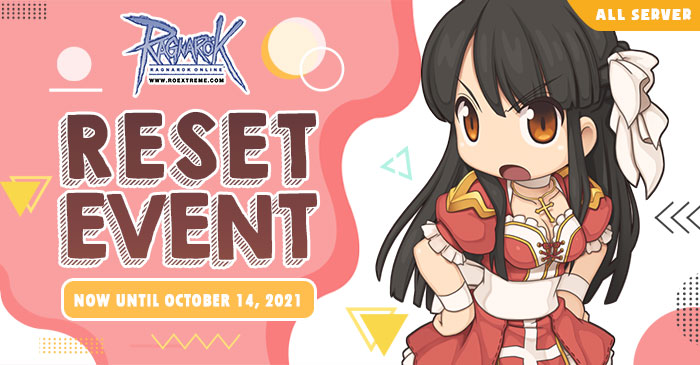 Mader Sitang is back again. Coming with a free reset service that you can choose both reset skill and reset status. What are you waiting for? Let's go!

Available for all servers - Valhalla and Yggdrasil


Start: September 30, 2021 (After Maintenance)
End: October 14, 2021 (Before Maintenance)

You can get special service at Npc Mader Sitang, She is standing at Eden Group. (Coordinate 35, 21)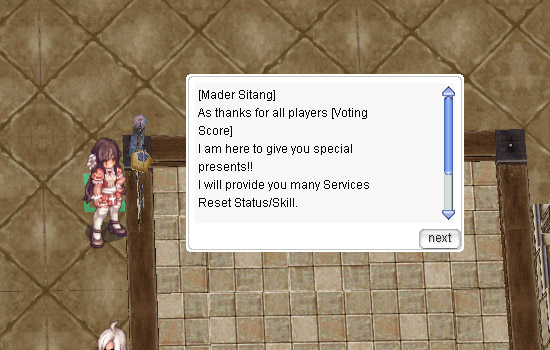 You can use the reset skill and reset status service for free.
Before using the service, please check your weight. (It's must be not over 1,000)
Remark: Please unequip all equipment before you use reset skill service from Mader Sitang to avoid any confusion from skill given by any equipment.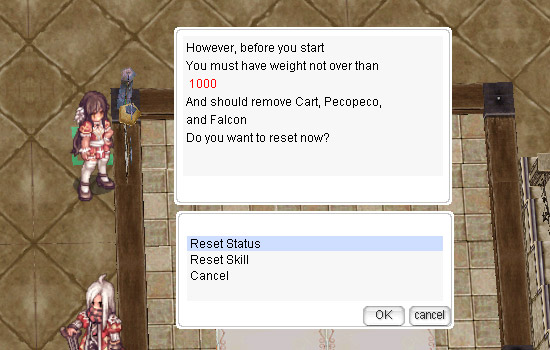 ------------------------------------------------------------------
▪ Ragnarok Website :: https://roextreme.com/msp
▪ Download the game :: https://exe.in.th/msp-client-download
▪ Forums :: https://prontera.net/
▪ RO MSP Community :: fb.com/groups/ROMSPOfficial/