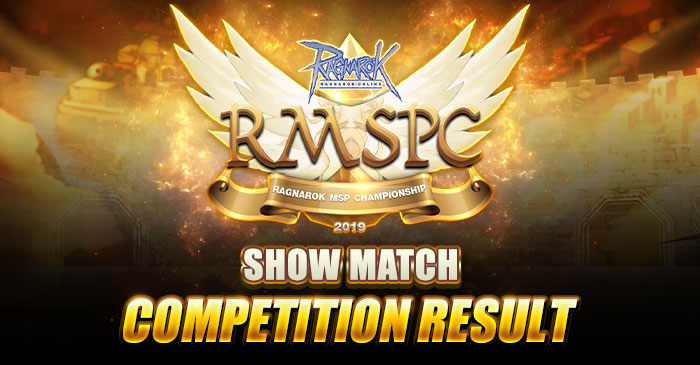 After numerous battles, various planned strategies, and blood thirsting matches, RMSPC 2019 Show Match has ended. Congratulations to the winner • 322 • (³²²Reuleaux) and Imperial Regalia (Truth) that get the special privilege for choosing a group to be in RMSPC 2019 Grand Final group stage round that is going to be held on July 4-5, 2020.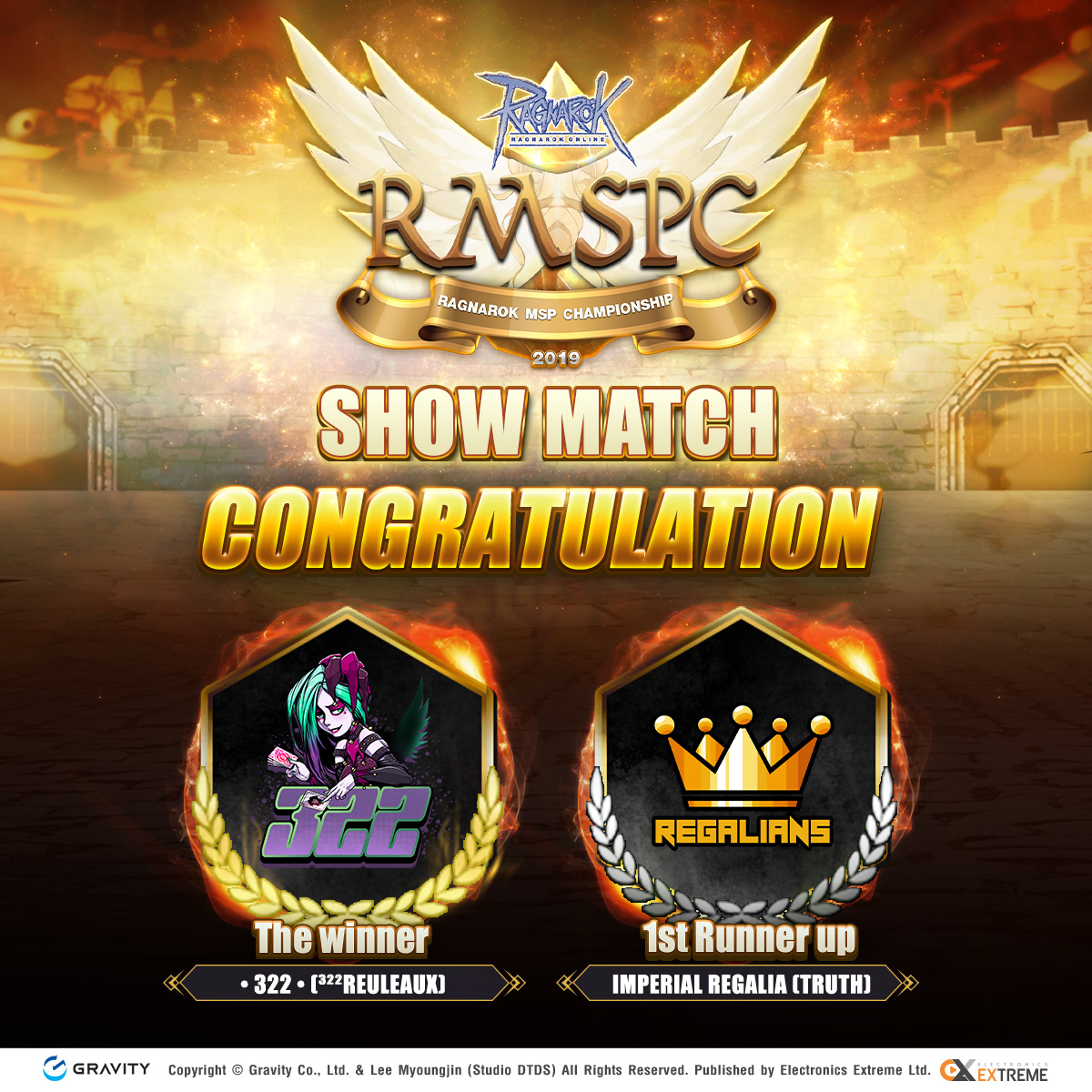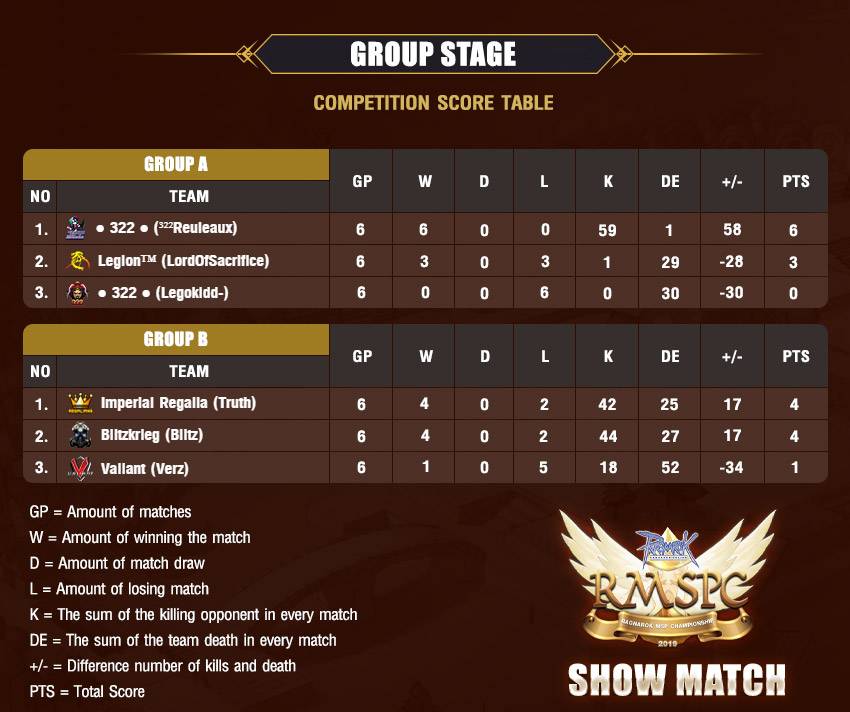 Remark
Imperial Regalia get a score equal to Blitzkrieg but regarding to the rule Head To Head, the rule state that if both teams get an equal score, we will consider at the match of Imperial Regalia and Blitzkrieg and use the wins/losses/draw score to judge. Imperial Regalia win Blitzkrieg with score 2-1 that make Imperial Regalia be the winner of group B in Show Match.
>> Click to see the rule <<
Live Stream: Group Stage Round (Group A)
Live Stream: Group Stage Round (Group B)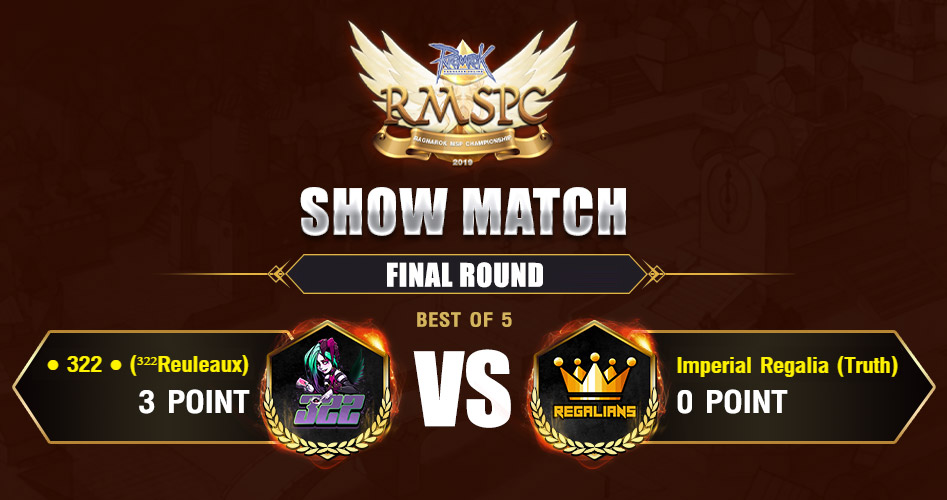 Live Stream: Final Roud
The great war is about to come to an end!
Mark your calendars, cheer for your chosen heroes,
and be one of the witnesses of this long-awaited battle!
Join our Live Streaming on Facebook Fanpage Ragnarok Online MSP.
See you on July 4 - 5, 2020.
Find out more: Click!
------------------------------------------------------------------
▪ Ragnarok Website:: https://roextreme.com/msp
▪ Download the game:: https://exe.in.th/msp-client-download
▪ Forums:: https://prontera.net/
▪ RO MSP Community:: https://tinyurl.com/ROMSPOfficialComm