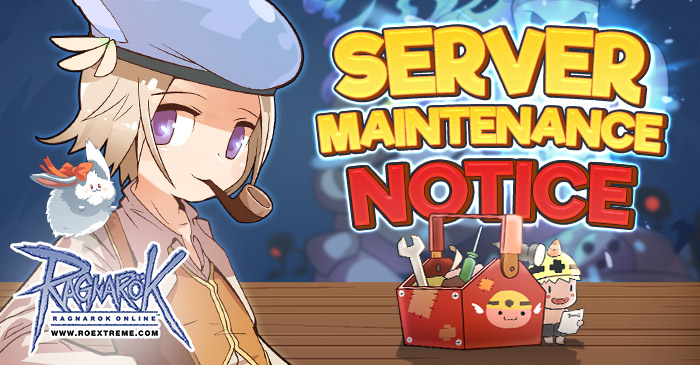 To all the citizens of Midgard,
Please be informed that the server maintenance initially scheduled for Thursday, October 1, 2020 has been brought forward to Tuesday, September 29, 2020.
which results in the following activities to end on Tuesday, September 29, 2020 too.
Old But Gold SS3
Daily Check-In September
for another activity and promotion will end on October 1, 2020, as same.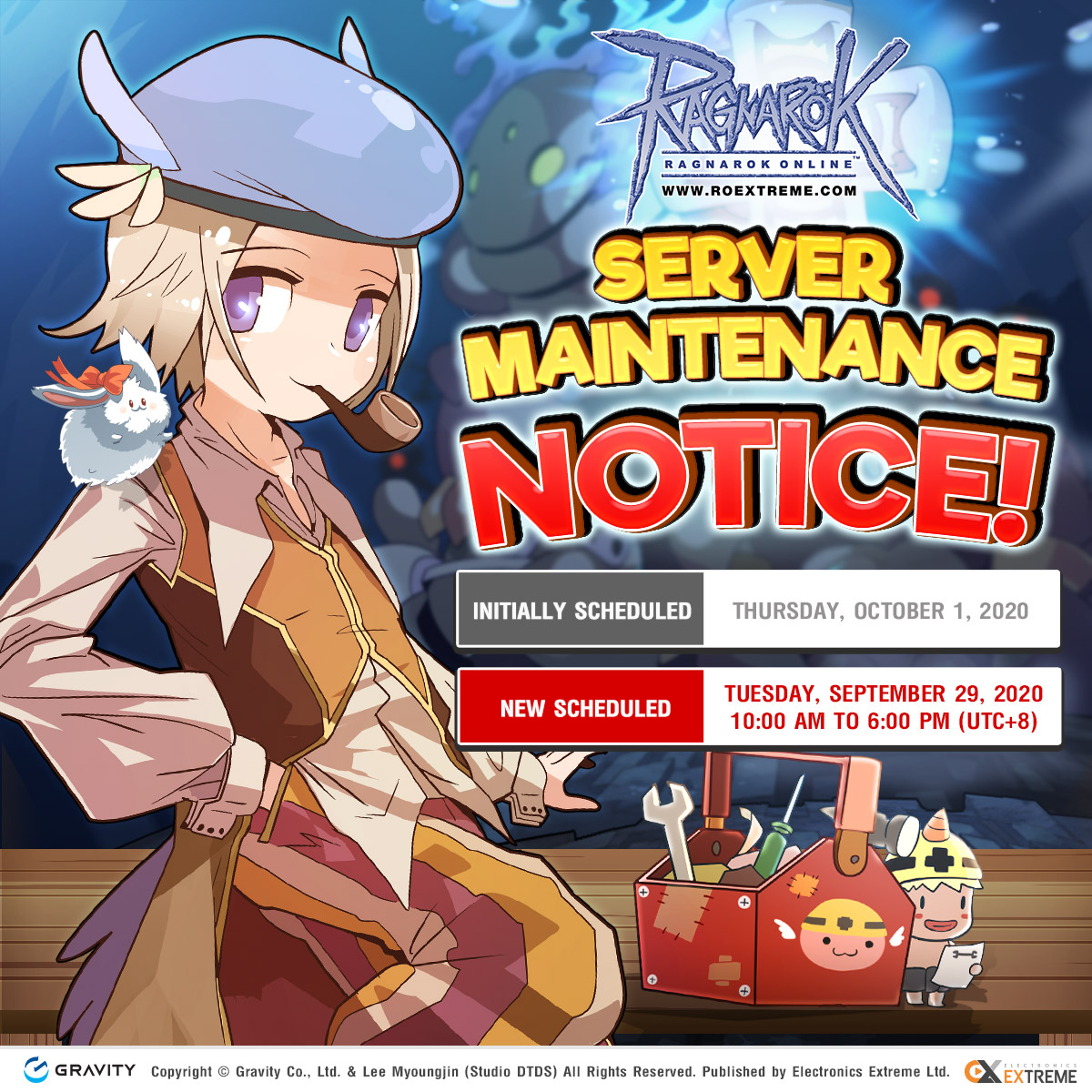 Do take note that web services might not be available during the maintenance period.
We hope for your patience and understanding. Thank you!
------------------------------------------------------------------
▪ Ragnarok Website :: https://roextreme.com/msp
▪ Download the game :: https://exe.in.th/msp-client-download
▪ Forums :: https://prontera.net/
▪ RO MSP Community :: https://exe.in.th/ROMSPOfficialComm