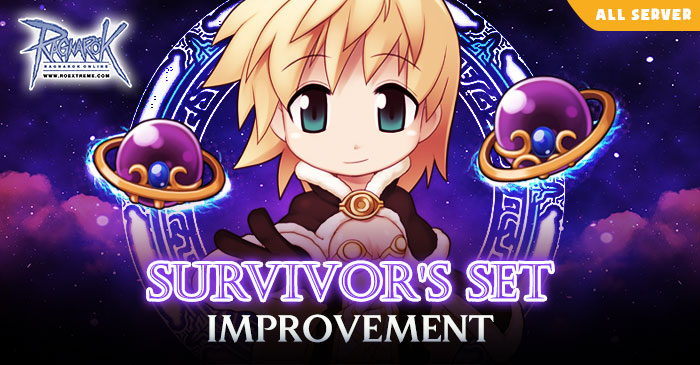 Unlock the power of the Survivor's Set with a new enhancements effect that makes you stronger than ever!

Available for all servers - Valhalla and Yggdrasil

Added new Bonus Effect for Survivor's Set as follows.
- Survivor's Orb + Survivor's Rod
There will be any more set bonus of Survivor equipment, please stay-tuned for the update in the future.

Item

Survivor's Orb
Obtain from: Magic Orb Scroll (450 KP)

Survivor's Rod Dex [1]
Obtain from: High Wizard Kathryne (MVP),
Kiel-D-01 (MVP), Entweihen Crothen (MVP)
Survivor's Rod Int [1]
Obtain from:

Kathryne Keyron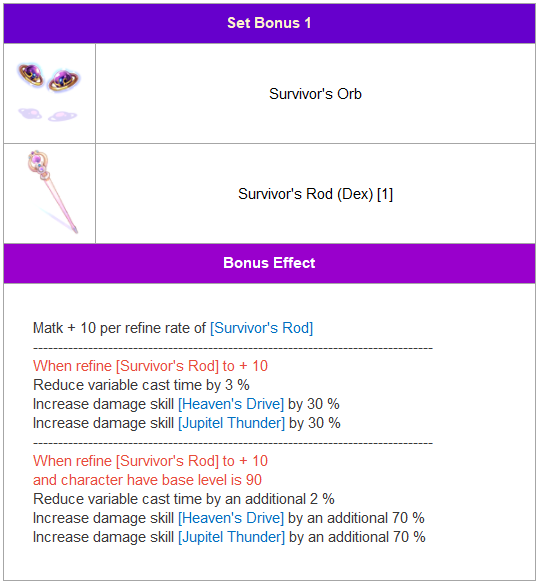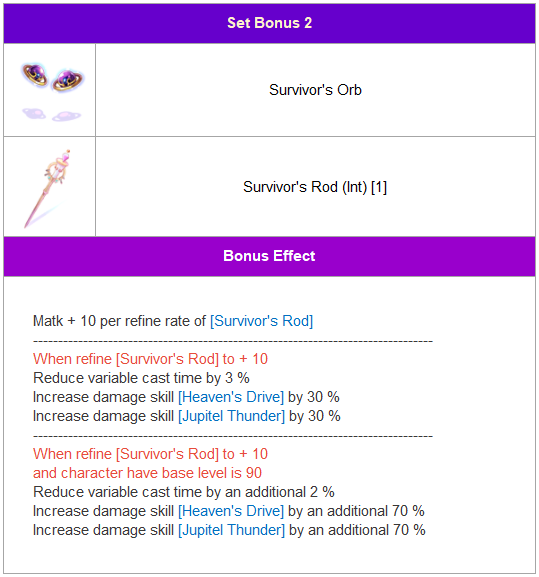 ------------------------------------------------------------------
▪ Ragnarok Website :: https://roextreme.com/msp
▪ Download the game :: https://exe.in.th/msp-client-download
▪ Forums :: https://prontera.net/
▪ RO MSP Community :: fb.com/groups/ROMSPOfficial/