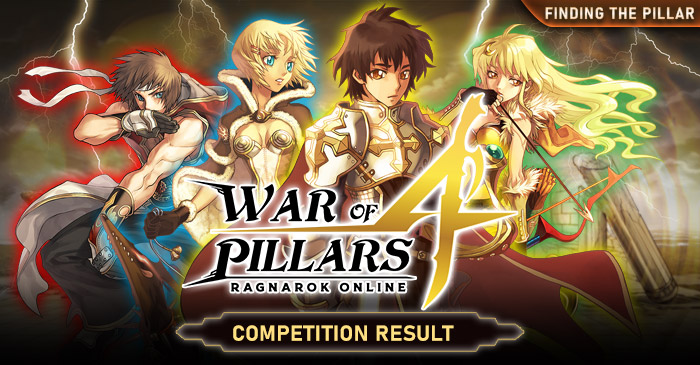 After numerous battles, various planned strategies, and blood thirsting matches, War Of 4 Pillars | Finding The Pillar has ended. Congratulations to the following guild that will be the representative team in War Of 4 Pillars | The Pillar Battle



https://exe.in.th/war-of-4-pillars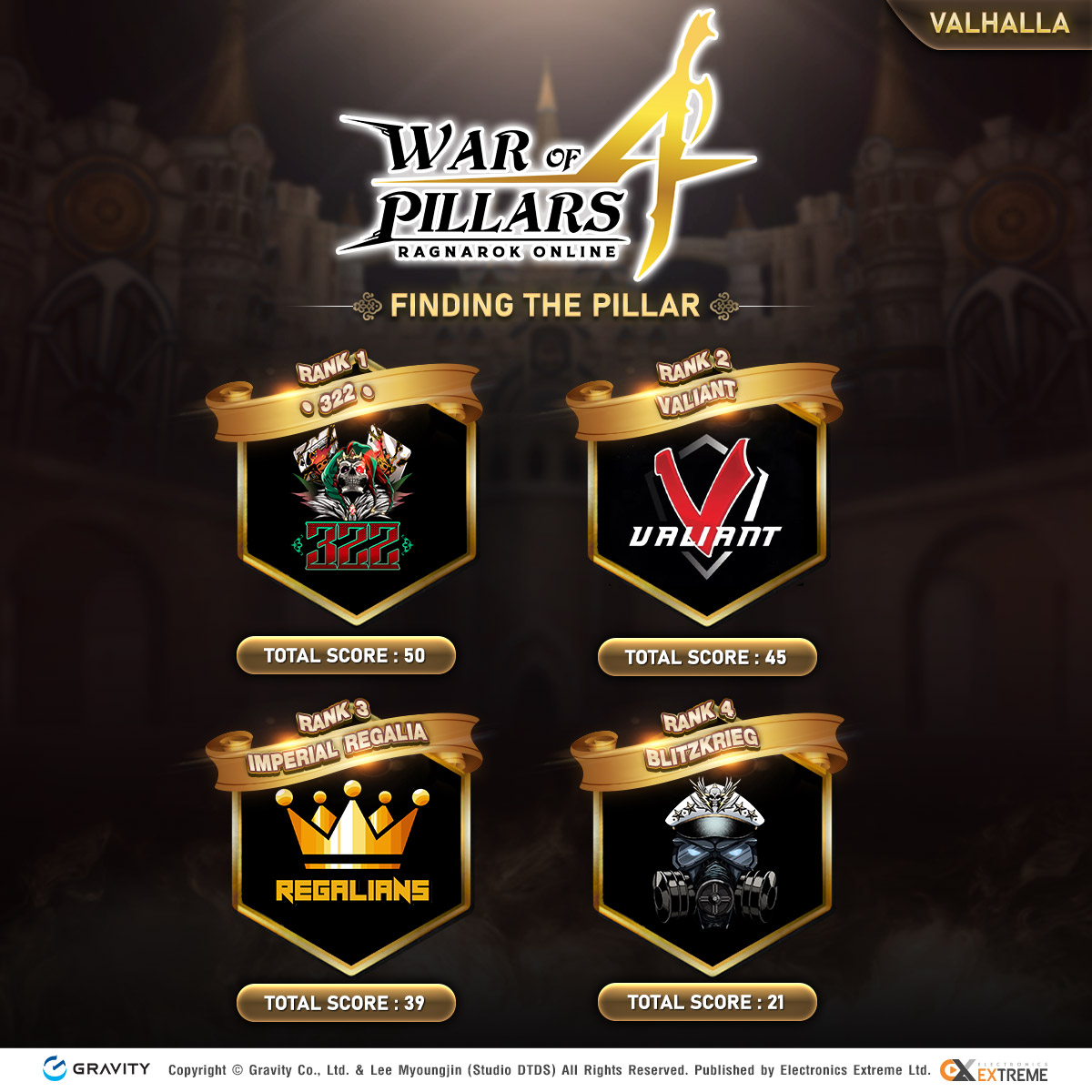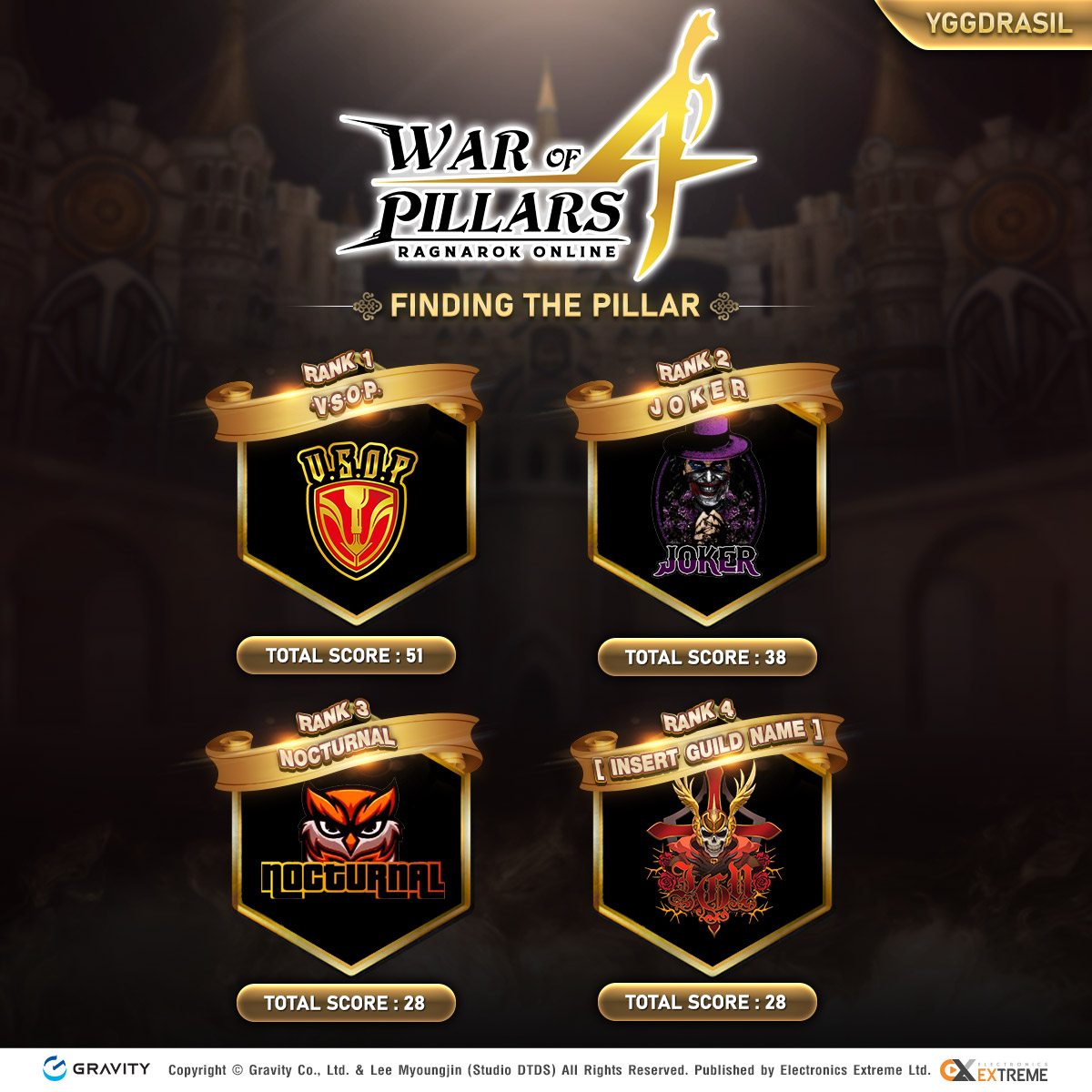 Note: due to the number of castles conquered by (Nocturnal)
we declare them as the 3rd placer and the [ insert Guild Name ] is the 4th placer.
Participants must be a registered guild (Should have the official guild approval)
The Guild Leader's characters must be accessible and eligible to compete.
Two guilds cannot share the same members and a single member can only join in ONE guild.
Members who have already joined a particular guild will NOT be allowed to transfer and participate in another guild.
Guilds must submit a complete roster which consists of 26 members including the Guild Leader.
In the roster, Guild Leaders must include at least 4 reserve/substitute players to avoid any problems in the case that some members are not available during the match date.
Each team can only have a maximum of 3 characters PER CLASS. Non-Transcendent and Transcendent will be counted as the same class.


Example:

You cannot have more than 3 paladins or crusaders on your team you can use 1 paladin 2 crusaders or 2 lord knights and 1 knight
Participating guilds can send their line up to

[email protected]

within July 23, 2021, 6:00 PM (UTC+8)
All registered members will be evaluated to make sure that their IGNs and Usernames are correct.
Participants Character level must be in level 85 for them to join this event.
Once the teams send their line up that will be the final no changes will be made.

The rewards will be sent to Guild Leader through Rodex. All item is tradable.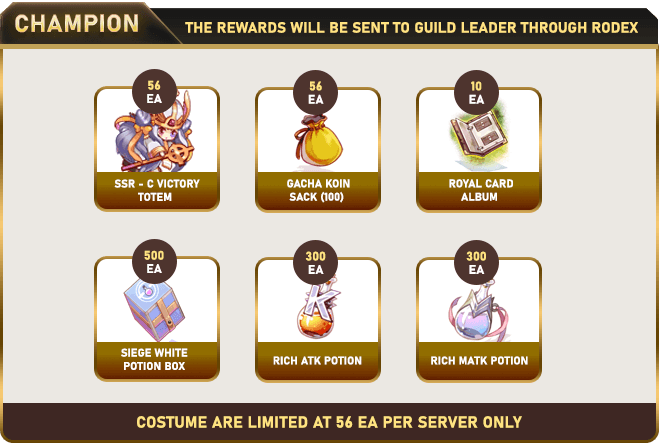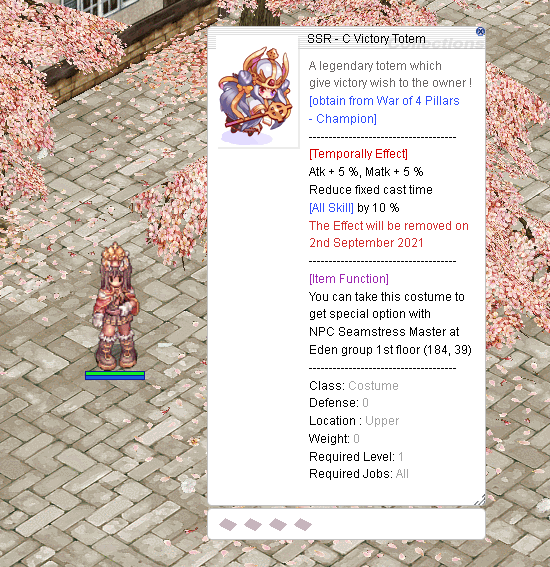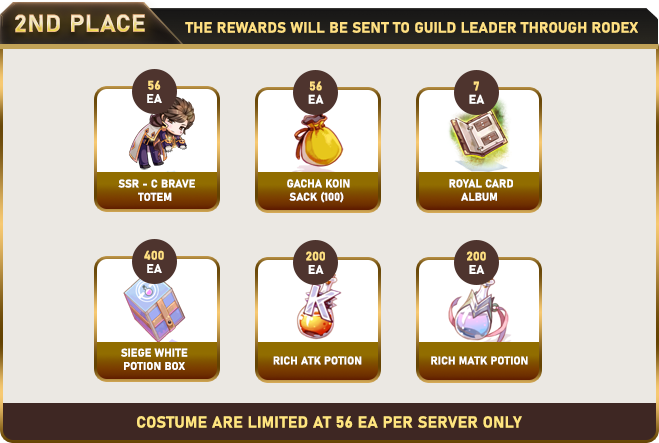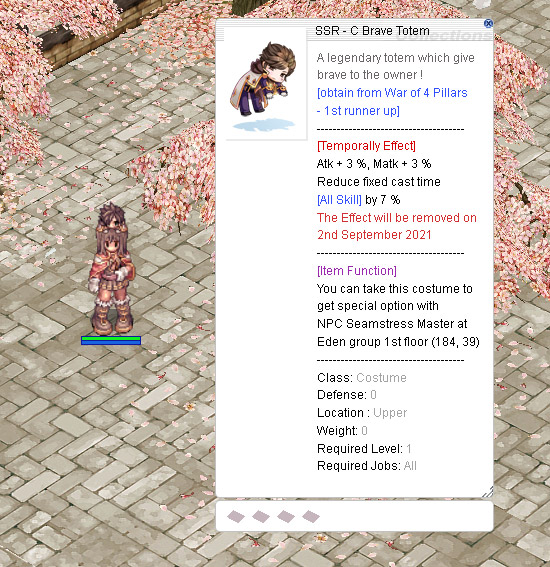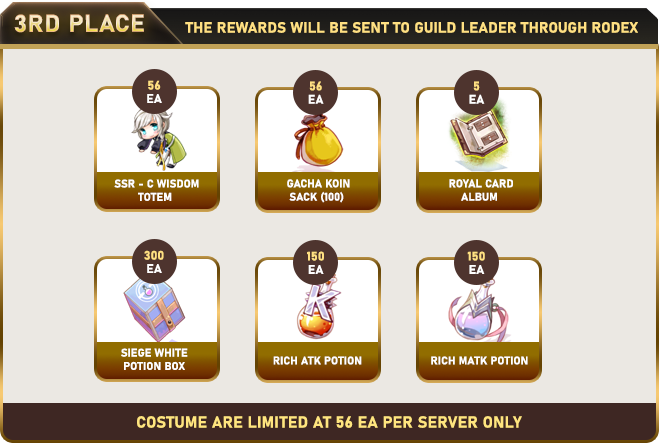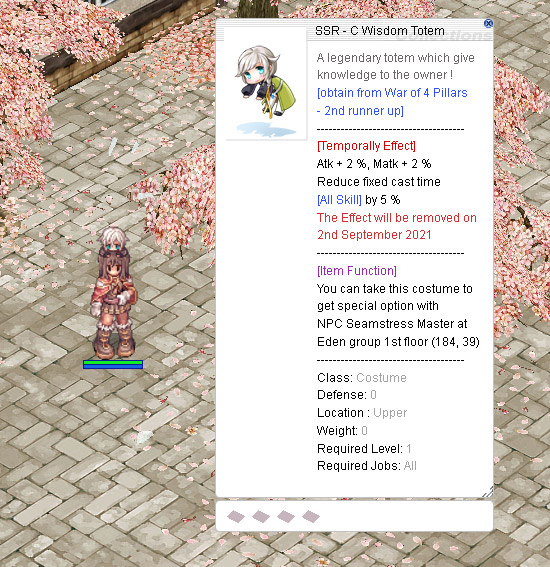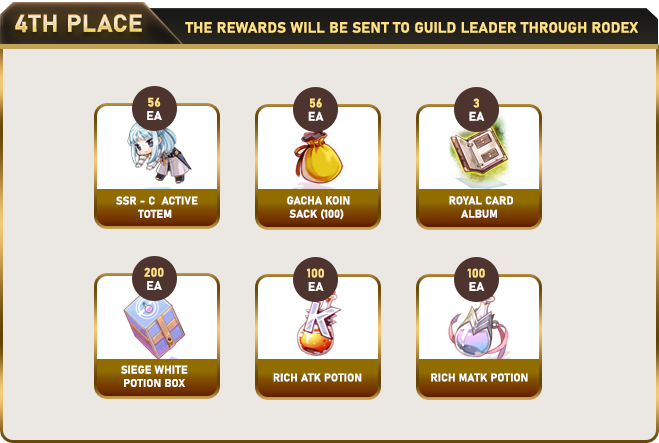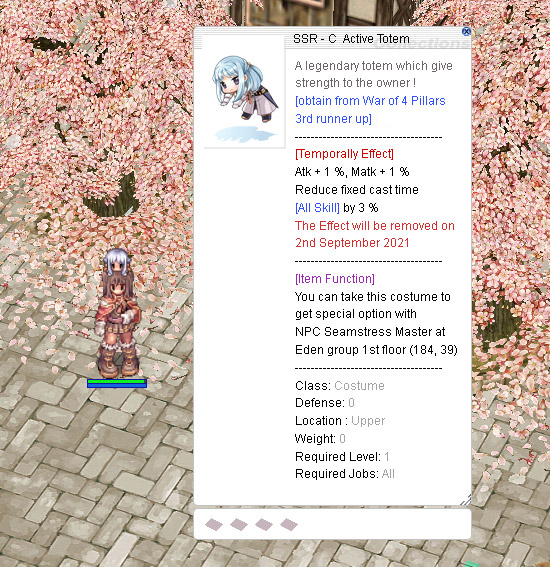 The war is about to come to an end!
Mark your calendars, cheer for your chosen heroes,
and be one of the witnesses of this long-awaited battle!
Join our Live Streaming and Activities on Facebook Fanpage Ragnarok Online MSP.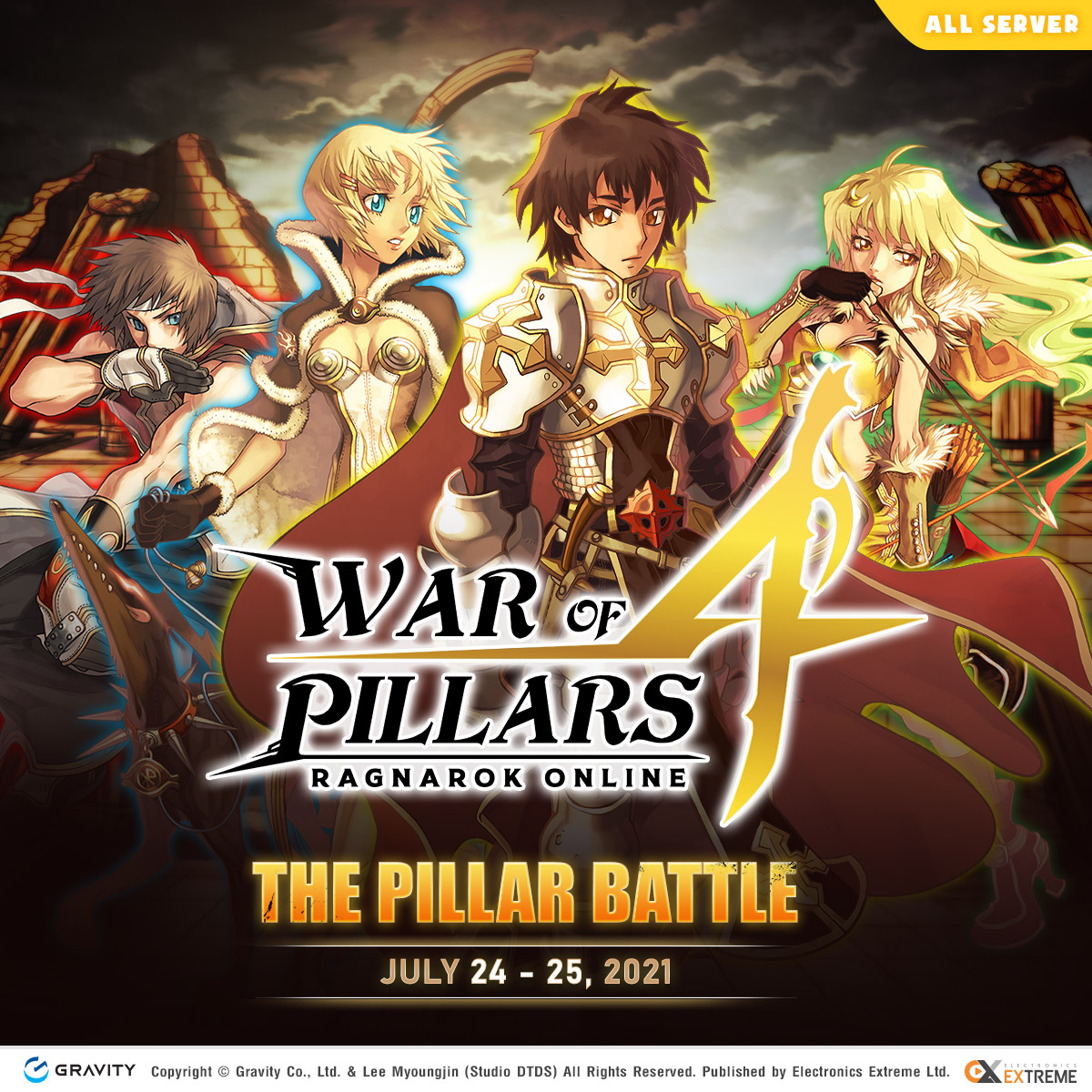 Find out more:
Click
------------------------------------------------------------------
▪ Ragnarok Website :: https://roextreme.com/msp
▪ Download the game :: https://exe.in.th/msp-client-download
▪ Forums :: https://prontera.net/
▪ RO MSP Community :: fb.com/groups/ROMSPOfficial/