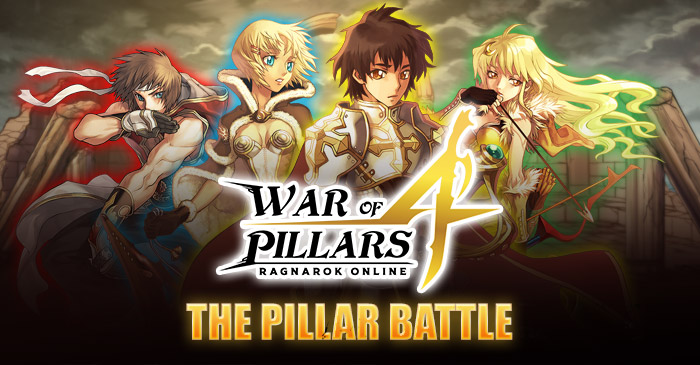 The battle of 4 pillars is about to come to an end! The last team that standing will be hailed as the victor and will be crowned as the champion in the War Of 4 Pillars | The Pillar Battle, The fated day has finally been decided! Mark your calendars, cheer for your chosen heroes, and be one of the witnesses of this long-awaited battle! with Live Streaming on Facebook Fanpage Ragnarok Online MSP. See you on July 24 - 25, 2021.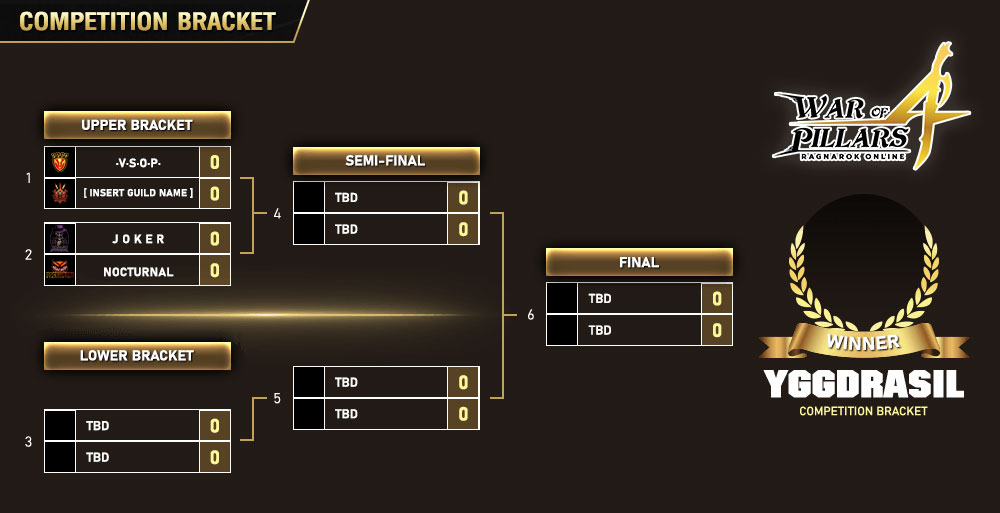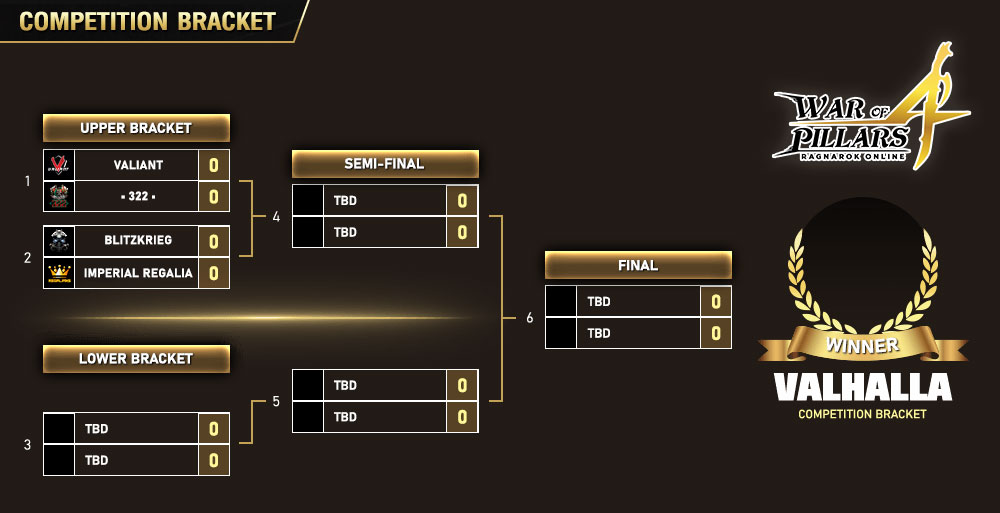 The Live Draw stream will be on: July 16, 2021, 3.00 p.m. (UTC+8)
The competition will be on:
Server Yggdrasil: July 24, 2021, at noon (UTC+8)
Server Valhalla: July 25, 2021, at noon (UTC+8)
Both are Live Streaming on Facebook Fanpage Ragnarok Online MSP
Participants must be a registered guild (Should have the official guild approval)
The Guild Leader's characters must be accessible and eligible to compete.
Two guilds cannot share the same members and a single member can only join in ONE guild.
Members who have already joined a particular guild will NOT be allowed to transfer and participate in another guild.
Guilds must submit a complete roster which consists of 26 members including the Guild Leader.
In the roster, Guild Leaders must include at least 4 reserve/substitute players to avoid any problems in the case that some members are not available during the match date.
Each team can only have a maximum of 3 characters PER CLASS. Non-Transcendent and Transcendent will be counted as same class.
Example: You cannot have more than 3 paladins or crusaders on your team you can use 1 paladin 2 crusaders or 2 lord knights and 1 knight
Participating guilds can send their line up to

[email protected]

within July 23, 2021, 6:00 PM (UTC+8)
All registered members will be evaluated to make sure that their IGNs and Usernames are correct.
Participants Character level must be in level 85 for them to join this event.
Once the teams send their line up that will be the final no changes will be made.

Matches will have 15 minutes duration.
A 10 minute grace period to be given at the end of each match disconnected players can be only warped during this time.
The GM will notify the Guild Leaders regarding the warp process which will only take at least 5 minutes.
Once warped in the stage, The GM will then inform All Participants to get ready and a countdown will commence to signal the start of the match.
For the Upper Bracket, the "Best of 3" format will be followed. The first team to get 2 wins will be declared the victor and move on the ladder.

For the Lower Bracket, the "Single Elimination" format will be implemented.
There will be a "Best of 5" match for the Grand Final. The first team to get 3 wins will be declared as the champions.
If there are still members fighting from both guilds even after 15 minutes have passed, a 10-minute extension will be given.
If the guild members and scored are still tied, a 1v1 sudden death match will be applied (Guild Leaders must choose their champion for the match)
After the Match, the players need to change side.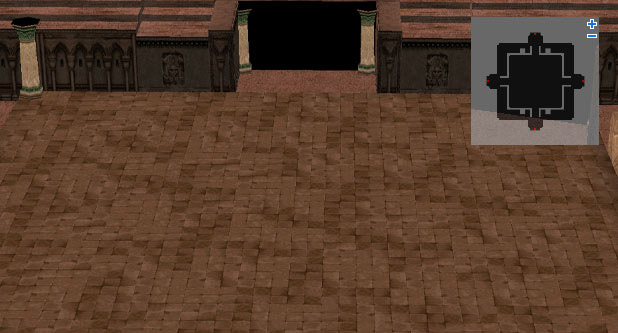 Players using any third-party program (such as No delay skill and others) will be permanently banned and the guilds which they are a part of will be automatically disqualified from the Fight Night event.
Violators will NOT be allowed to join in any future Fight Night/Guild Events.
Using Transfigure scrolls is not allowed during the matches of "The pillar battle".
If players are found using Transfigure Scrolls during the matches, then the opposing team will be the winner on that round/match.
Using of Pets are not allowed.
Using of Mercenary/Mimic are not allowed.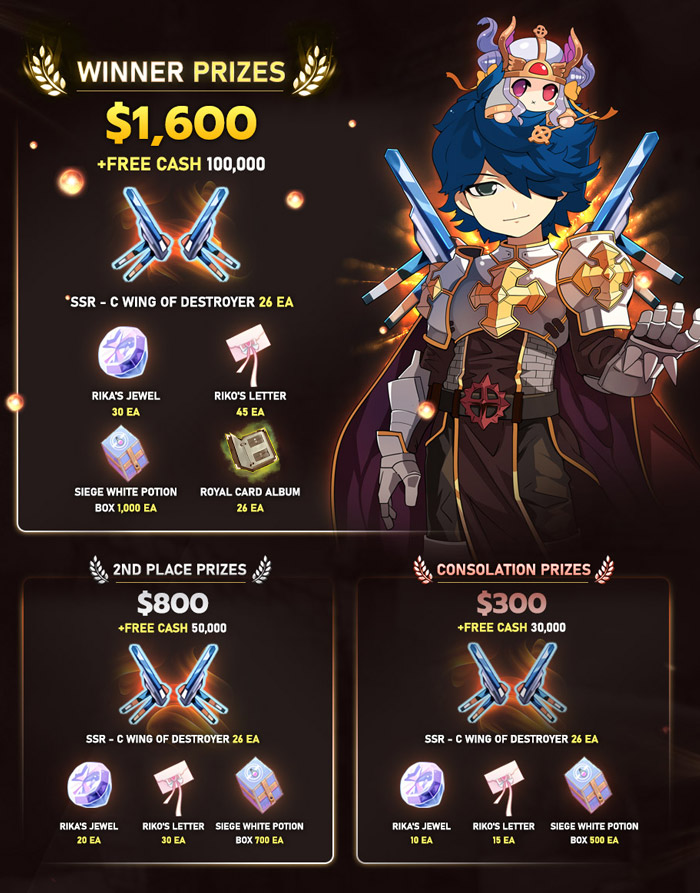 ------------------------------------------------------------------
▪ Ragnarok Website :: https://roextreme.com/msp
▪ Download the game :: https://exe.in.th/msp-client-download
▪ Forums :: https://prontera.net/
▪ RO MSP Community :: fb.com/groups/ROMSPOfficial/