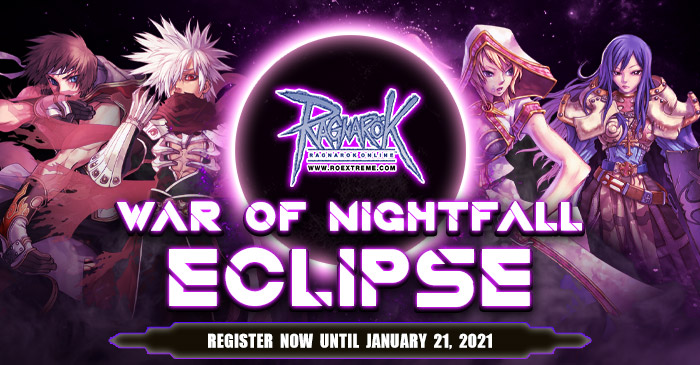 To all the brave heroes of Midgard, an exciting 56-vs-56 battle will start soon!
Train your allies to battle with supreme excellence for the War of Nightfall is upon us!
Never get tired of preparing, understanding, and nurturing
'cause you'll never know that you're surpassing your inner enemy.





https://exe.in.th/war-of-nightfall

Start of Registration: January 14, 2021 at 11.00 AM
End of Registration: January 21, 2021 (Before Maintenance)
Only guild leaders can register for their guilds.

The Live Draw stream will be on: January 22, 2021 at 4:00 PM (UTC+8)
You can see the Live Stream on Facebook Fanpage Ragnarok Online MSP
The competition will start on: January 23, 2021
There will be 2 matches each day.
First Match: 4:00 PM - 5:30 PM (UTC+8)
Second Match: 5:30 PM - 7:00 PM (UTC+8)
Server Valhalla

Jan 24, 2021
Jan 31, 2021
Feb 7, 2021
Feb 21, 2021
Feb 28, 2021
Mar 7, 2021
Mar 14, 2021
Server Yggdrasil

Jan 23, 2021
Jan 30, 2021
Feb 6, 2021
Feb 20, 2021
Feb 27, 2021
Mar 6, 2021
Mar 13, 2021
Competition Bracket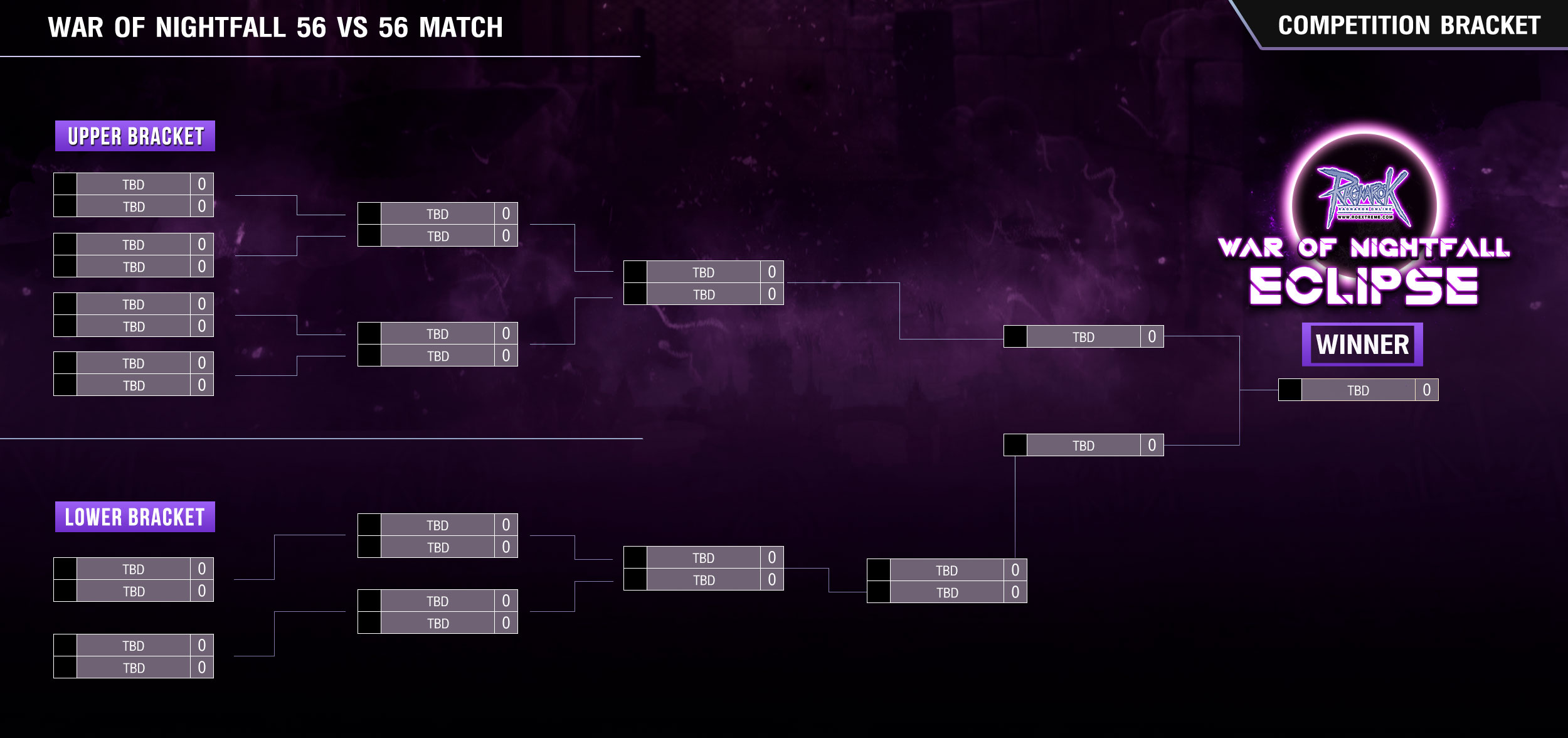 Participants must be a registered guild. (Should have the official guild approval)
The Guild Leader's characters must be accessible and eligible to compete.
Two guilds cannot share the same members and a single member can only join in one guild.
Members who have already joined a particular guild will not be allowed to transfer and participate in another guild.
Guilds must submit a complete roster which consists of 56 members including the Guild Leader.
In the roster, Guild Leaders must include at least 4 reserve/substitute players to avoid any problems in the case that some members are not available during the match date.
Changes in player line up should be reported 3 days before the event. Any requests made before the said event will not be entertained.
Please send the changes of line up to [email protected]
All registered members will be evaluated to make sure that their IGNs are correct.
Participants Character level must be in level 85 for them to join this event.

Matches will have 15 minutes duration.
A 10 minute grace period to be given at the end of each match disconnected players can be only warped during this time.
The GM will notify the Guild Leaders regarding the warp process which will only take at least 5 minutes.
Once warped in the stage, The GM will then inform All Participants to get ready and a countdown will commence to signal the start of the match.
For the Upper Bracket, the "Best of 3" format will be followed. The first team to get 2 wins will be declared the victor and move on the ladder.

For the Lower Bracket, the "Single Elimination" format will be implemented.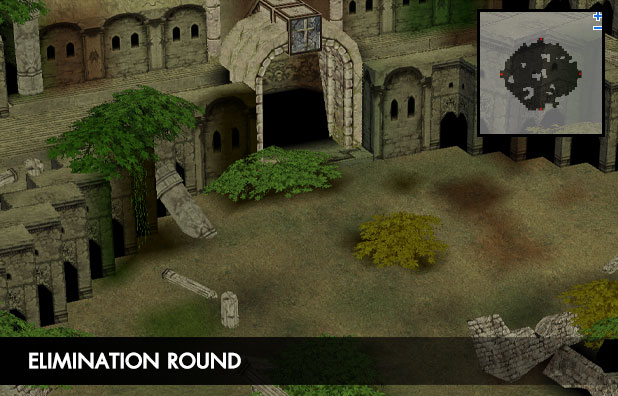 There will be a "Best of 5" match for the Grand Final. The first team to get 3 wins will be declared as the champions.
If there are still members fighting from both guilds even after 15 minutes have passed, a 10-minute extension will be given.
If the guild members and scored are still tied, a 1v1 sudden death match will be applied (Guild Leaders must choose their champion for the match)
After the Match, the players need to change side.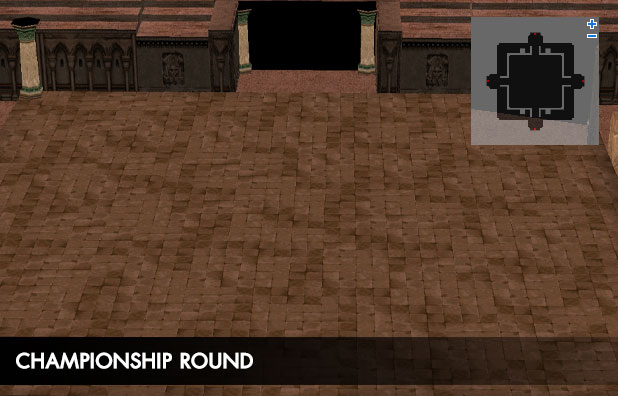 Players using any third-party program (such as No delay skill and others) will be permanently banned and the guilds which they are a part of will be automatically disqualified from the Fight Night event.
Violators will not be allowed to join in any future Fight Night Events.

The rewards will be sent to Guild Leader through Rodex.
All item is tradable.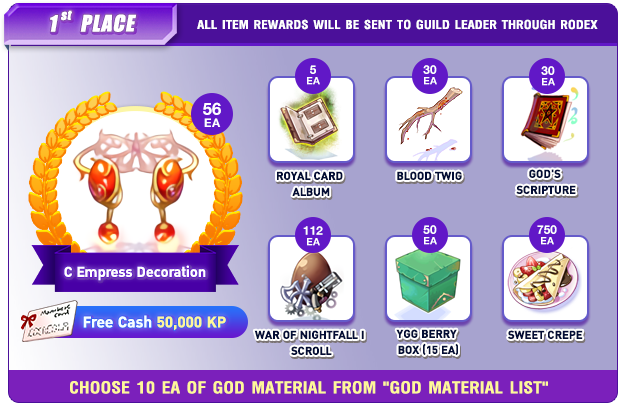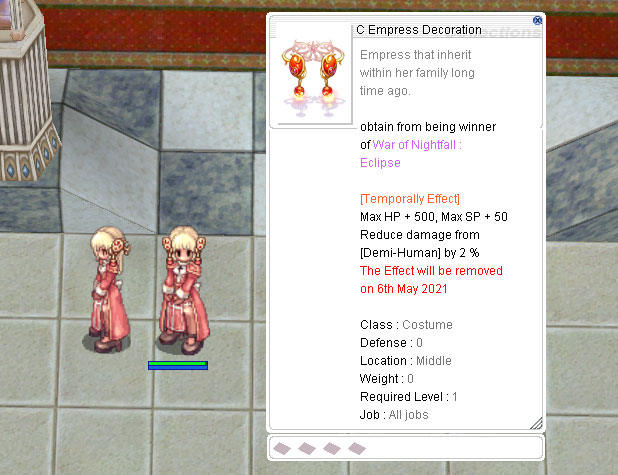 You are free to choose material as you wish.
Example: Choose Thor's Gauntlet 10 ea / Choose Drifting Air 3 ea + Breath of Spirit 7 ea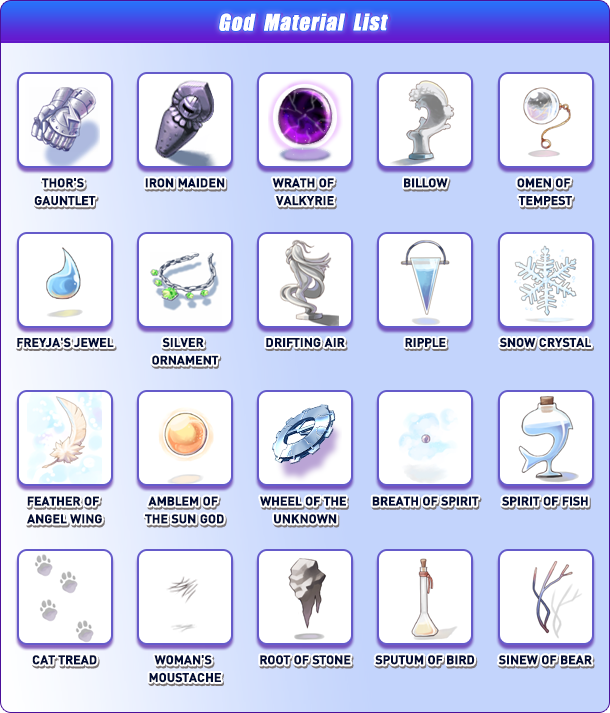 ---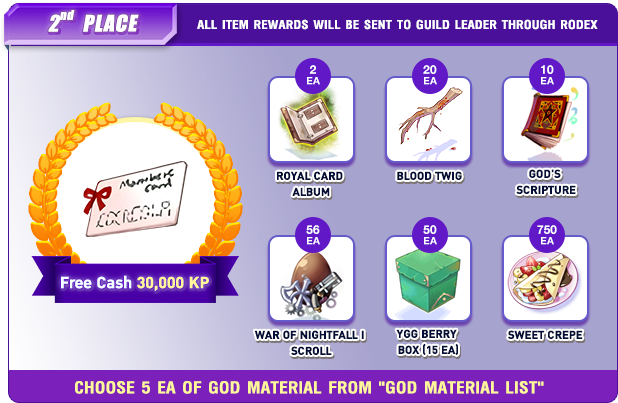 You are free to choose material as you wish.
Example: Choose Thor's Gauntlet 5 ea / Choose Drifting Air 3 ea + Breath of Spirit 2 ea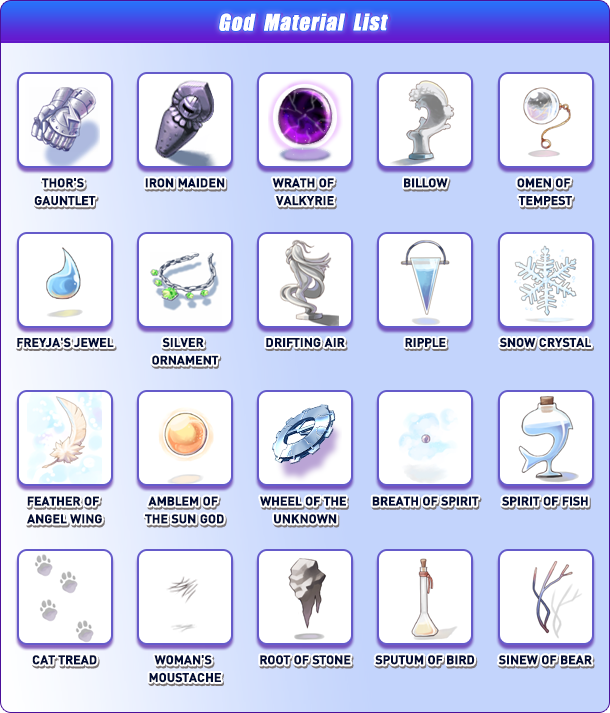 ---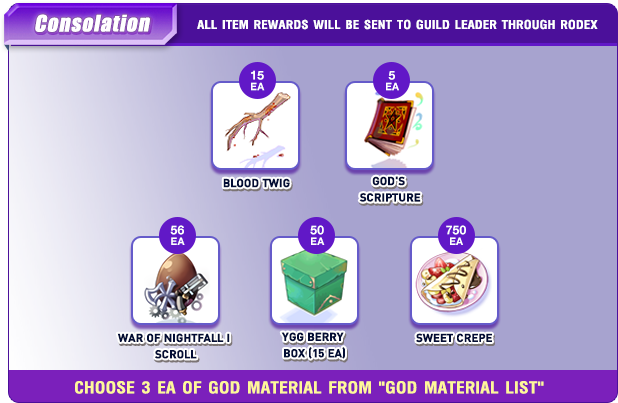 ---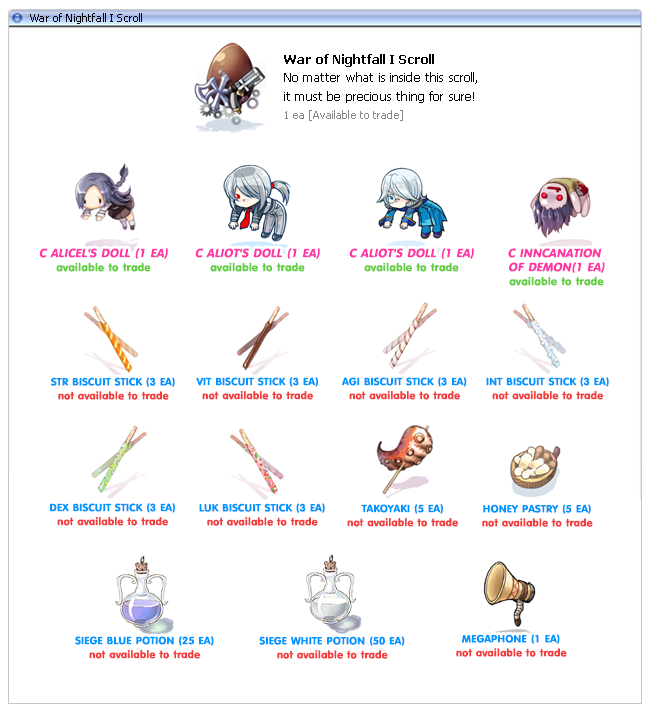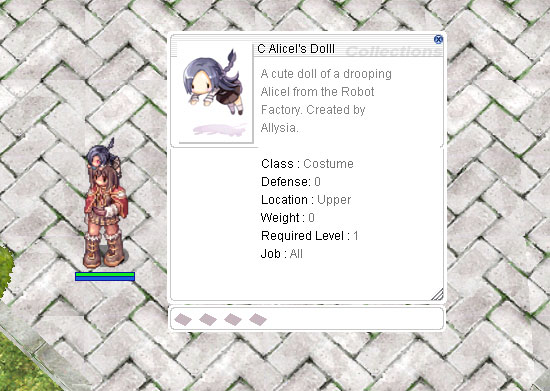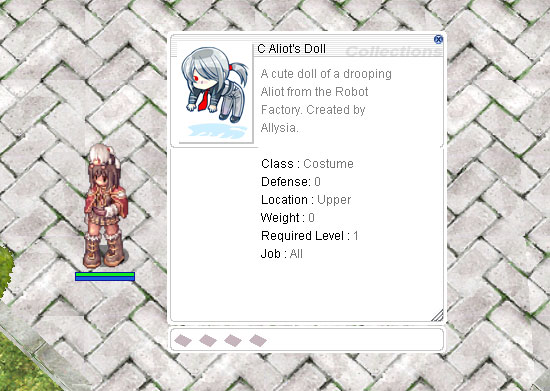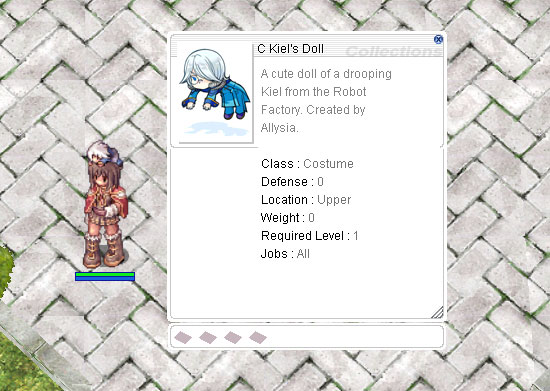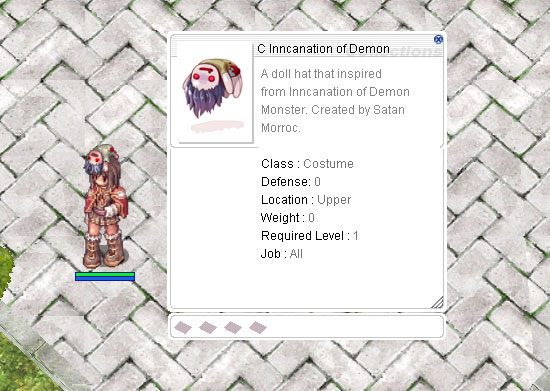 ------------------------------------------------------------------
▪ Ragnarok Website :: https://roextreme.com/msp
▪ Download the game :: https://exe.in.th/msp-client-download
▪ Forums :: https://prontera.net/
▪ RO MSP Community :: fb.com/groups/ROMSPOfficial/