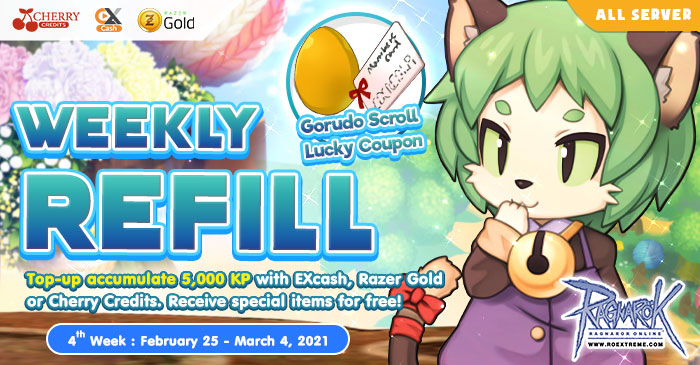 Get ready for the Weekly Refill Promo with Cherry Credits, EXcash, and Razer Gold, you will get a
special item for free! Starting now until March 4, 2021!

Available for all servers - Valhalla and Yggdrasil
Start of Promotion: February 25, 2021 (After Maintenance)
End of Promotion: March 4, 2021 (Before Maintenance)

Users will be rewarded on the

'FIRST' time they Top-up accumulate 5,000 KP

or more during the promotion.

All Top-up channels (EXcash, Razer Gold, Cherry Credits) are included in this promotion,
but you can receive item only once!

e.g. If you Top-up using any of the mentioned channels to reach 5,000 KP, you will only receive 1 item set even if you've topped up again through another channel.

After you have reached the conditions to get the reward, users will be able to receive the goodies
through Rodex.
We reserve the right to change these terms and conditions at any time without prior notice.
Get these awesome rewards when you Top-up
with EXcash, Razer Gold, or Cherry Credits.
accumulate for 5,000 KP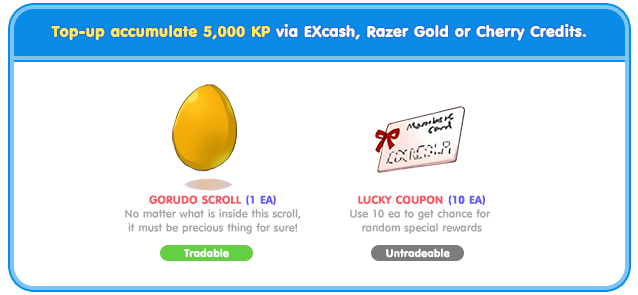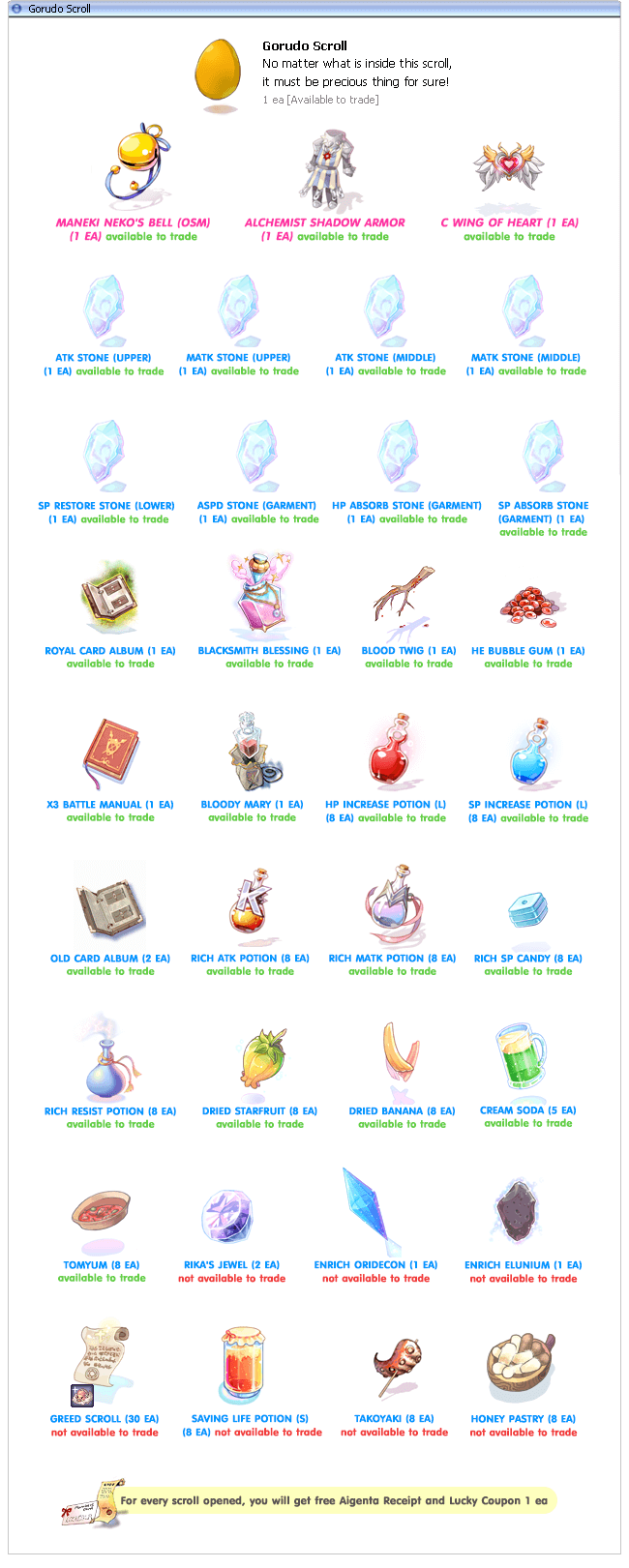 Chance to obtain this awesome equipment!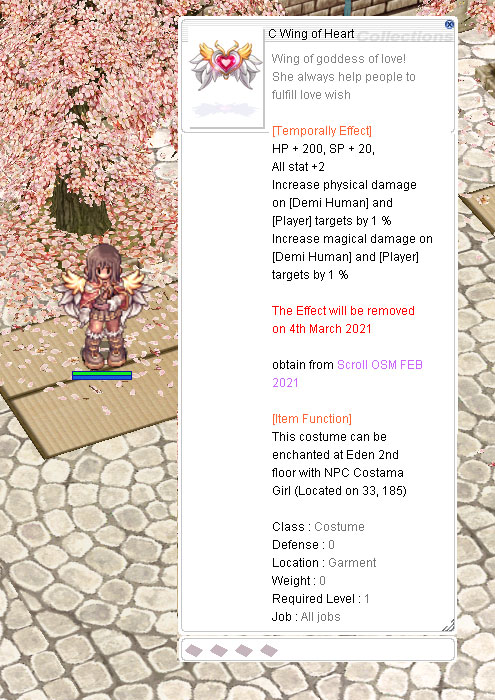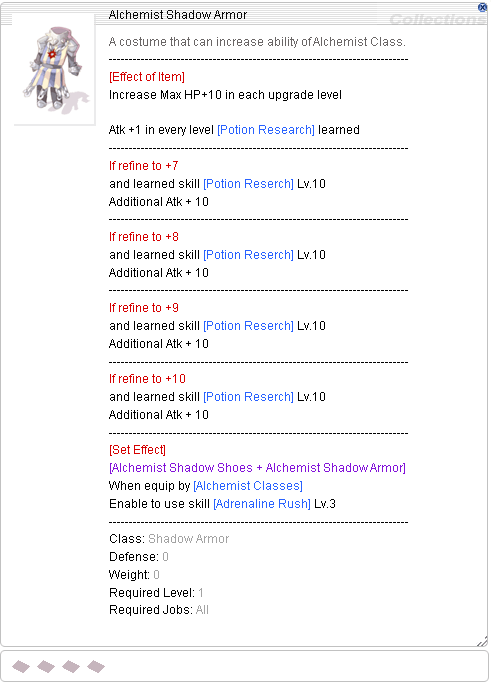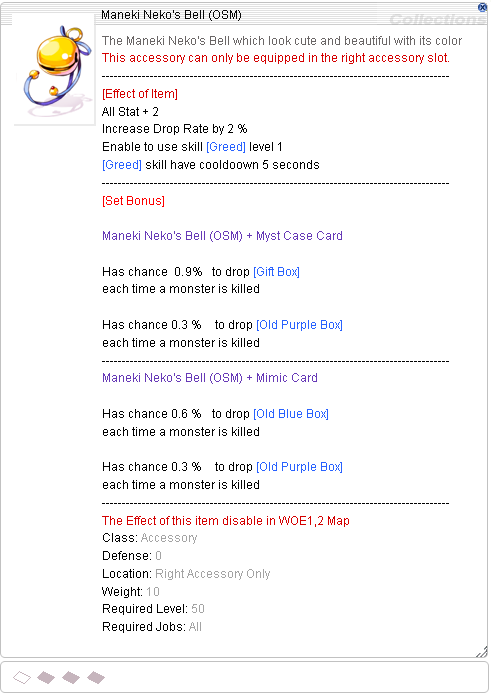 Bring Alchemist Shadow Armor
to OSM Kirl at Eden Group (186, 39)
and get an instant upgrade +5 (Shadow Item)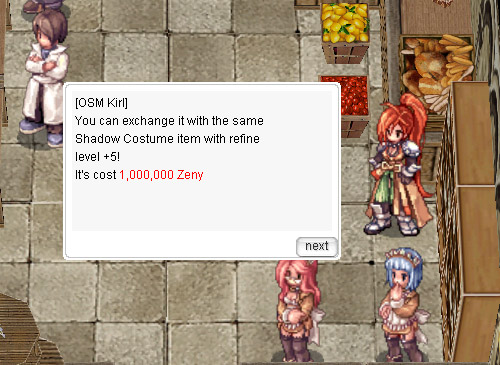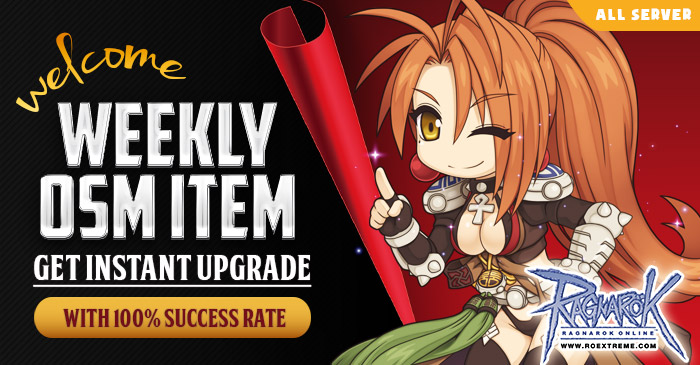 Find out more: Click!


Bring Lucky Coupon To Ms. Everything at Eden Group (185, 39)
10 Lucky Coupon can be used to random reward 1 time.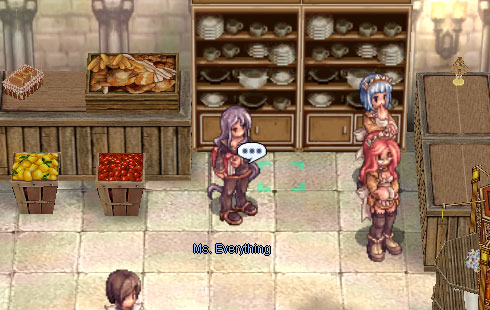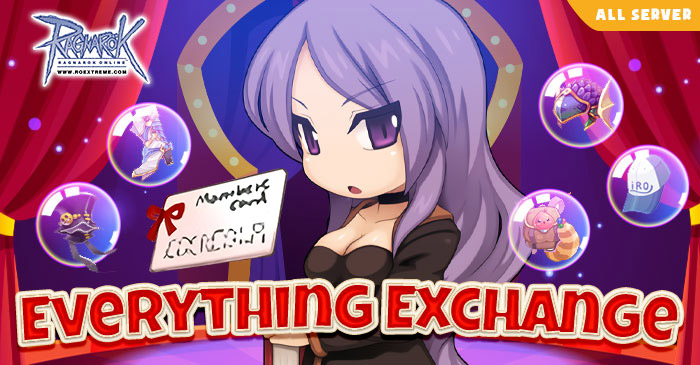 Find out more: Click!
Hurry and top up now to enjoy these rewards!

https://roextreme.com/msp/topup
------------------------------------------------------------------
▪ Ragnarok Website :: https://roextreme.com/msp
▪ Download the game :: https://exe.in.th/msp-client-download
▪ Forums :: https://prontera.net/
▪ RO MSP Community :: fb.com/groups/ROMSPOfficial/