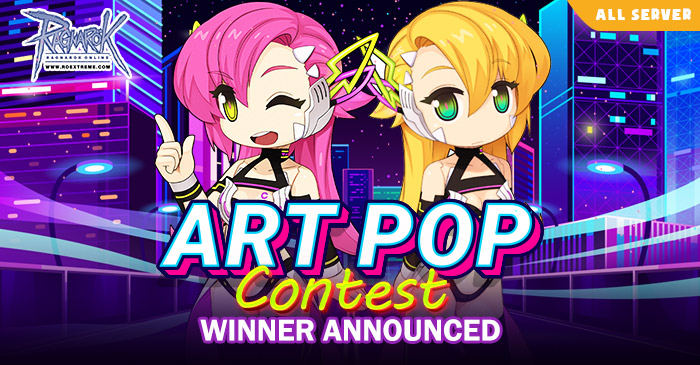 Hi there, adventurers
It's time to announce the winners of Art Pop Contest! First of all, we greatly appreciate all the hardworking artists who took the time to participate in this. There were a lot of incredible pieces of art entered into the contest. It was a blast going through all of the entries, and it proved difficult to pick just a handful of winners but the results are finally in! Let's check it out below.

All winners must contact our team via Support Ticket to verify their information.
Please contact us to verify yourself within Sep 9, 2021 (Before the Maintenance)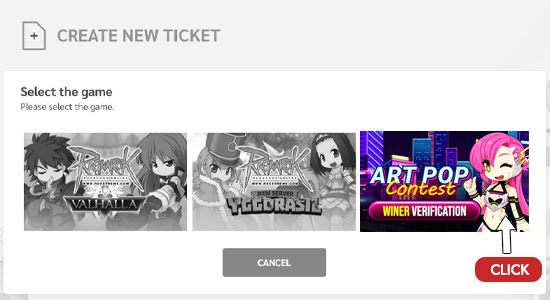 Verify your information: Click

Remark

Please contact us to verify yourself
within September 9, 2021 (Before the Maintenance)
Otherwise, we will randomly reward and option for those players.
Server
Character Name
Item that you want (choose from reward list) Click




Cath Ganzon | Server: Valhalla



We sworn to take lead in our lives. With a sword or an axe in hand, we will reclaim the throne and the Emperium! But in real life, we are also facing a struggle and protection is also our best attack. This is a piece that depicts a legendary battle between a Lord Knight and a Whitesmith. Hand sewn in metallic tulle and tightly woven cotton, this is embellished with beads and sequins, secured by leatherette and brass studs. This is the best representation of our fight in this trying times. And a memorable one, as well.

---



John Paul Bueno | Server: Yggdrasil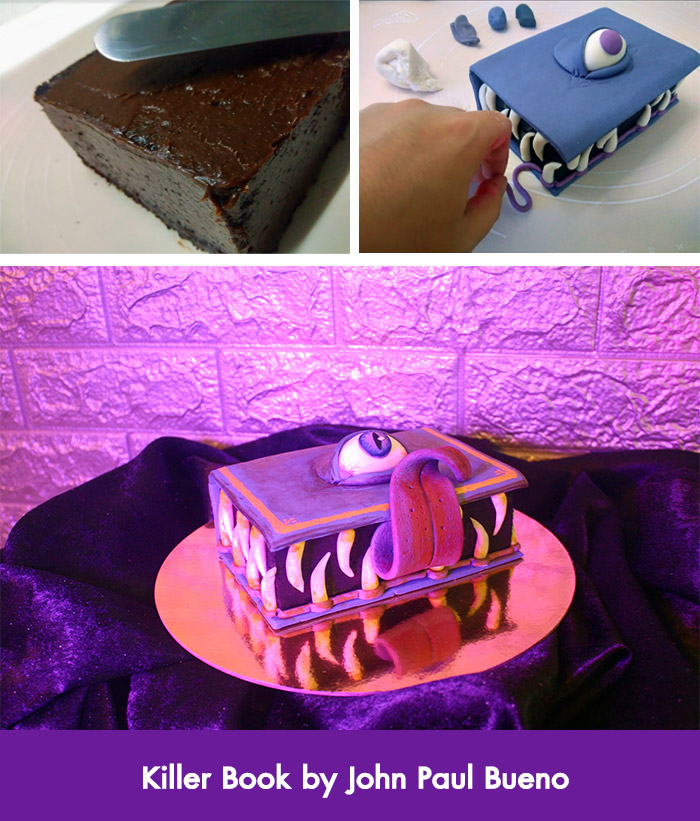 This Killer Book is my take on the Ragnarok Online's Rideword monster. The over all look may give you quite a scare but in reality, this creation is made out of Chocolate Cake and Dark Chocolate Icing.
---



Alianah Yen | Server: Valhalla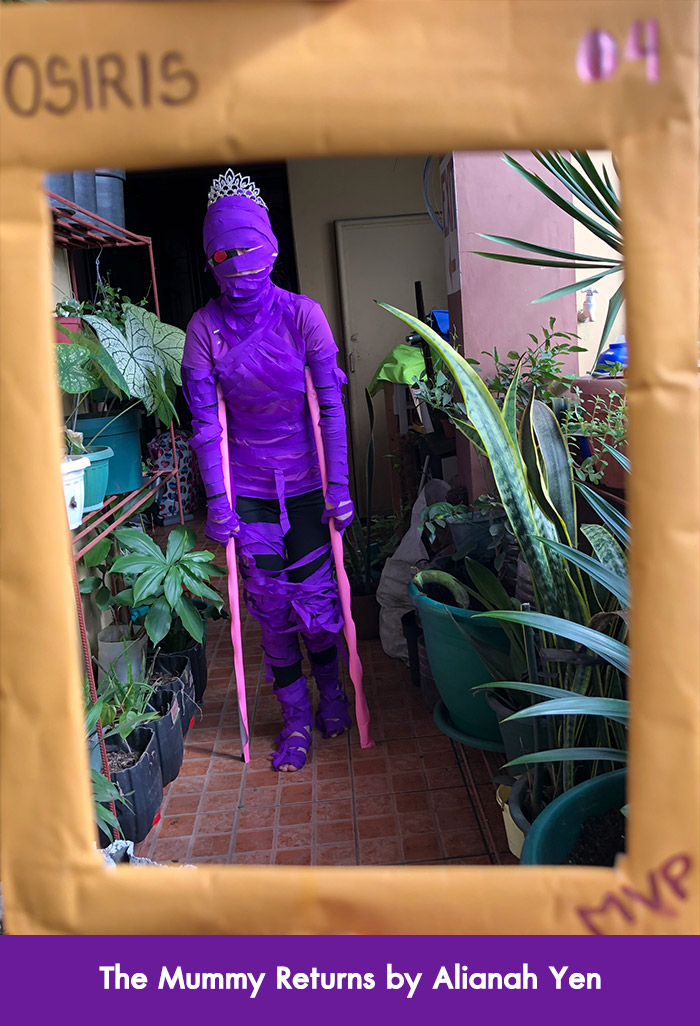 Inspired by the MVP Osiris
---



Kendrick Salting | Server: Valhalla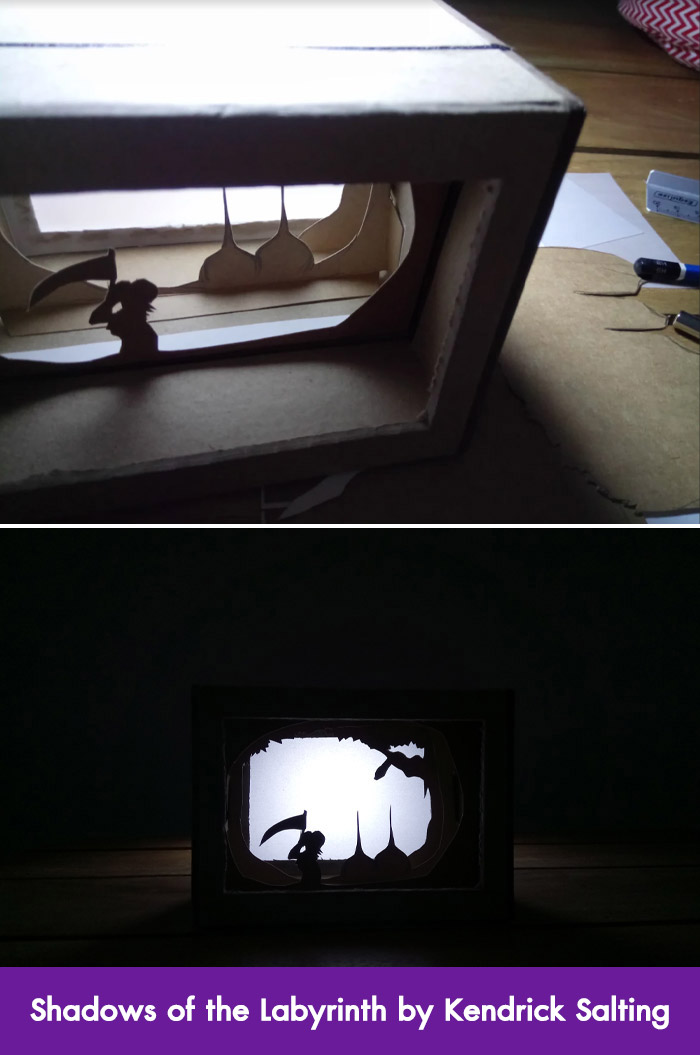 The Labyrinth Forest is a very scary place. Monsters are always lurking by the corner and a single mistake can cost you a token or a trip back to your save point.
---

Server
Name
Yggdrasil
Marian Dominique Aurora
Maro Wilson De Los Reyes
Joaquin Angelo Abana
Jan Ericko Malelang
Alexander John Alejandrino
Joseph Enderio Jr
Opus Dei
Domingo
Kris Xandra Yu
Jandave Mark Castillo
Jay Sanchez
Valhalla
Jay varias
Jo Ann Lopez
Jan kristian Casil
Katreen Ayen
Juju Colte
Gabriel Cruz
Ivy Voon
Bella Kiki
Michael Loay
Kelly Tan
Vincci Pan
George Addam Macapagal
Kristine Tan
Poon Kah Hou
shuu shuu
Aurora Lee
Arnold John S. Argarin
Rodolfo Trinidad Jr
Kevin Co
Fong Shukling
Hanif Sky
Kah Hou Poon
Chee Quan Choi
Asahi
------------------------------------------------------------------
▪ Ragnarok Website :: https://roextreme.com/msp
▪ Download the game :: https://exe.in.th/msp-client-download
▪ Forums :: https://prontera.net/
▪ RO MSP Community :: fb.com/groups/ROMSPOfficial/