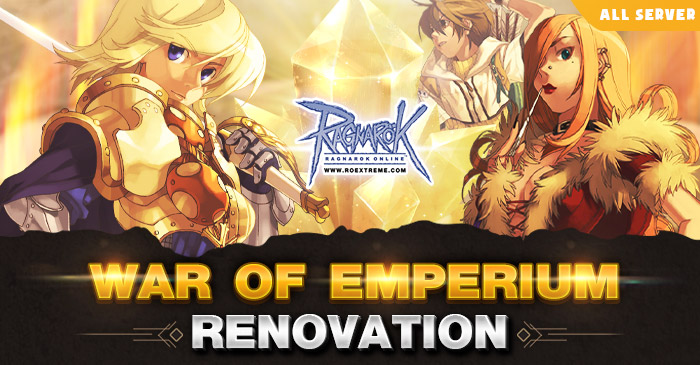 "War of Emperium" a famous game that everyone loves, to make more fun, we have updated the new version with an addition of new rewards, increasing the number of monsters in guild dungeon and release the legendary weapon "God Item". Hopefully, you will enjoy it.
Available for all servers - Valhalla and Yggdrasil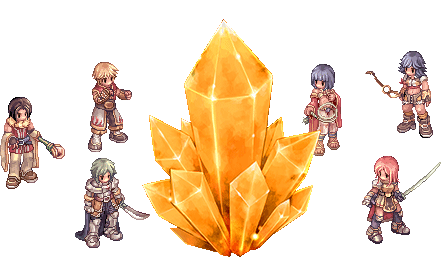 Here are some updates in the War of Emperium Renovation.


Added new monthly event "WOE All Kill"
Added God's Item
Added new God's Costume with special effect
Added Guild Emblem Exchange System


Increase monster respawn rate in Guild Dungeon
Added new Special Monster in Guild Dungeon

Not only the four God's items have been released but also the new God's costume has arrived!. Introducing the most magnificent costume "C God's Majestic" special only at Ragnarok Online MSP!.

[ALL] God's Item|New Version
God's Power is released. Simplify the process of making a legendary weapon "God's Item" without to do quests, just collecting materials that obtained from guild castle treasure box to make it.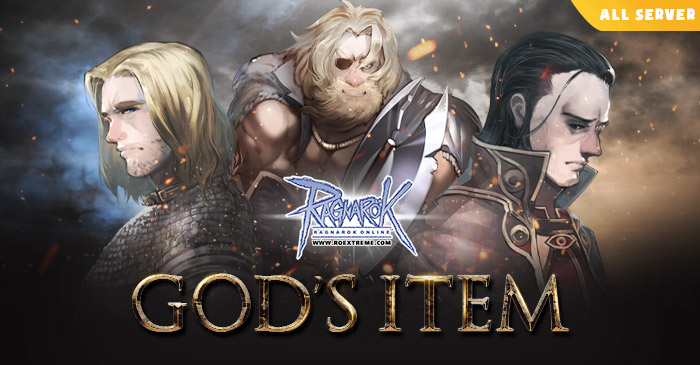 Find out more: Click
[All] Guild Emblem Exchange
Many rewards are waiting for you. Introducing a new system "Guild Emblem Exchange", when defeating a special monster "Egnigem" in Guild Dungeon has a chance to receive "Guild Emblem" that can be used to exchange special items.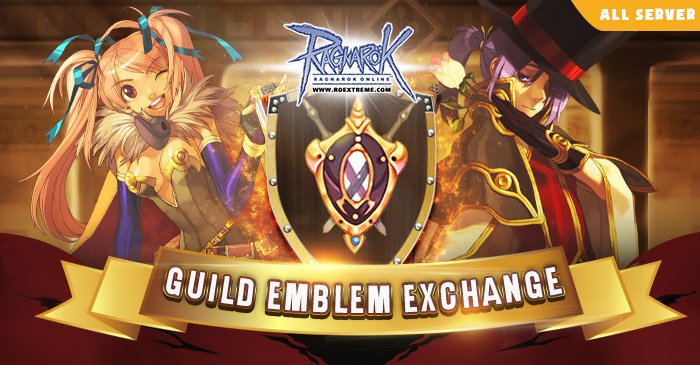 Find out more: Click
[ALL] War Of Emperium 2 Renovation
Braise yourselves for the new battle with the War Of Emperium 2 new version!.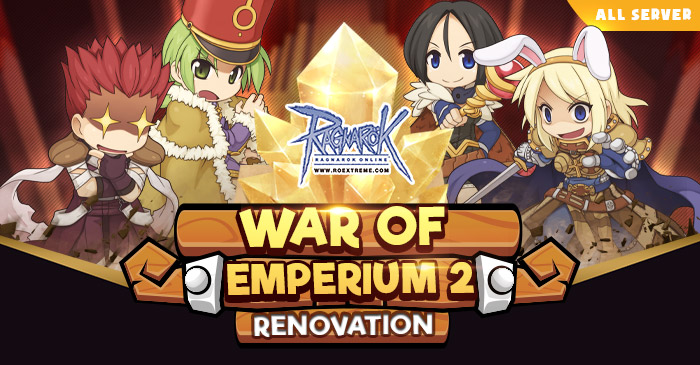 Find out more: Click
[All] War Of Emperium All Kill (Monthly Event)
Let's increase more thrilling in the wargame with a special event " All Kill " The First 3 guilds from each server that can conquer the most castles will get special prizes.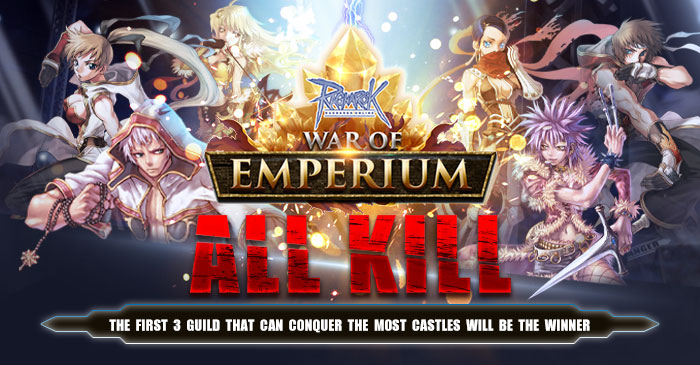 Find out more: Click

● Added New Monster - Egnigem (Guild War Version)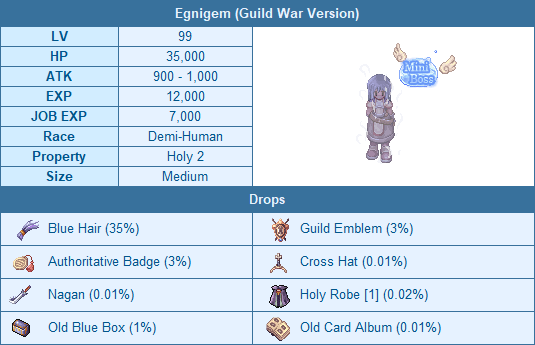 ● Payon | Greenwood Lake Guild Dungeon (gld_dun01)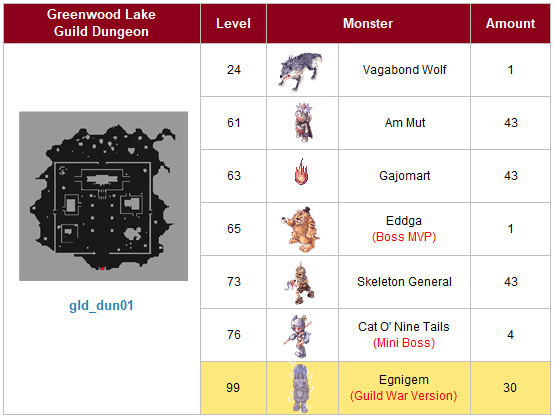 ● Geffen | Luina Guild Dungeon (gld_dun02)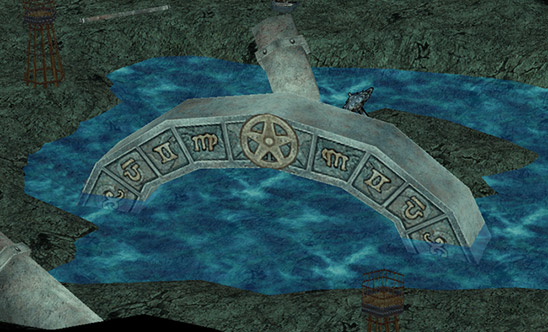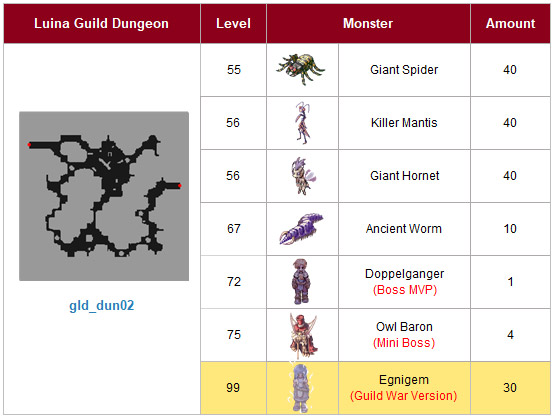 ● Prontera | Valkyrie Guild Dungeon (gld_dun03)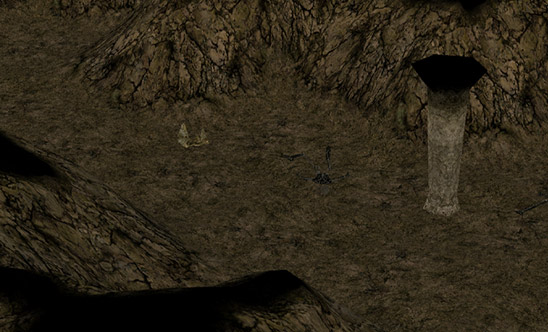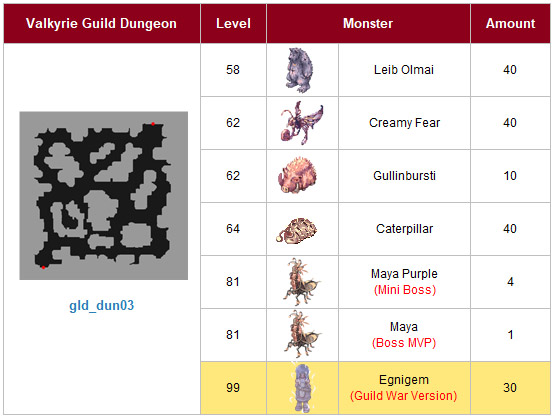 ● Geffen | Britoniah Guild Dungeon (gld_dun04)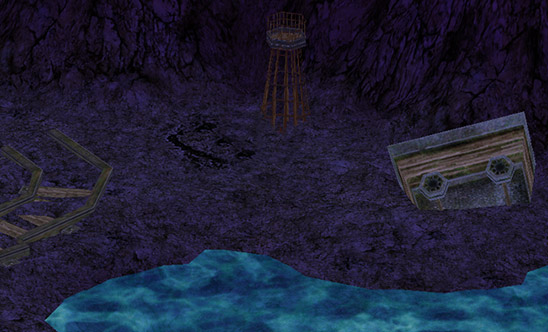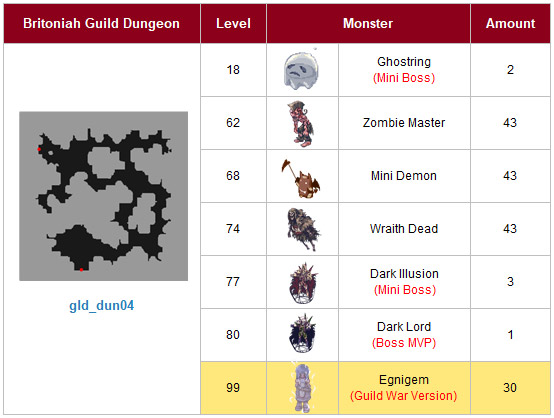 ------------------------------------------------------------------
▪ Ragnarok Website :: https://roextreme.com/msp
▪ Download the game :: https://exe.in.th/msp-client-download
▪ Forums :: https://prontera.net/
▪ RO MSP Community :: https://tinyurl.com/ROMSPOfficialComm